Dynamic Double-A duo both go deep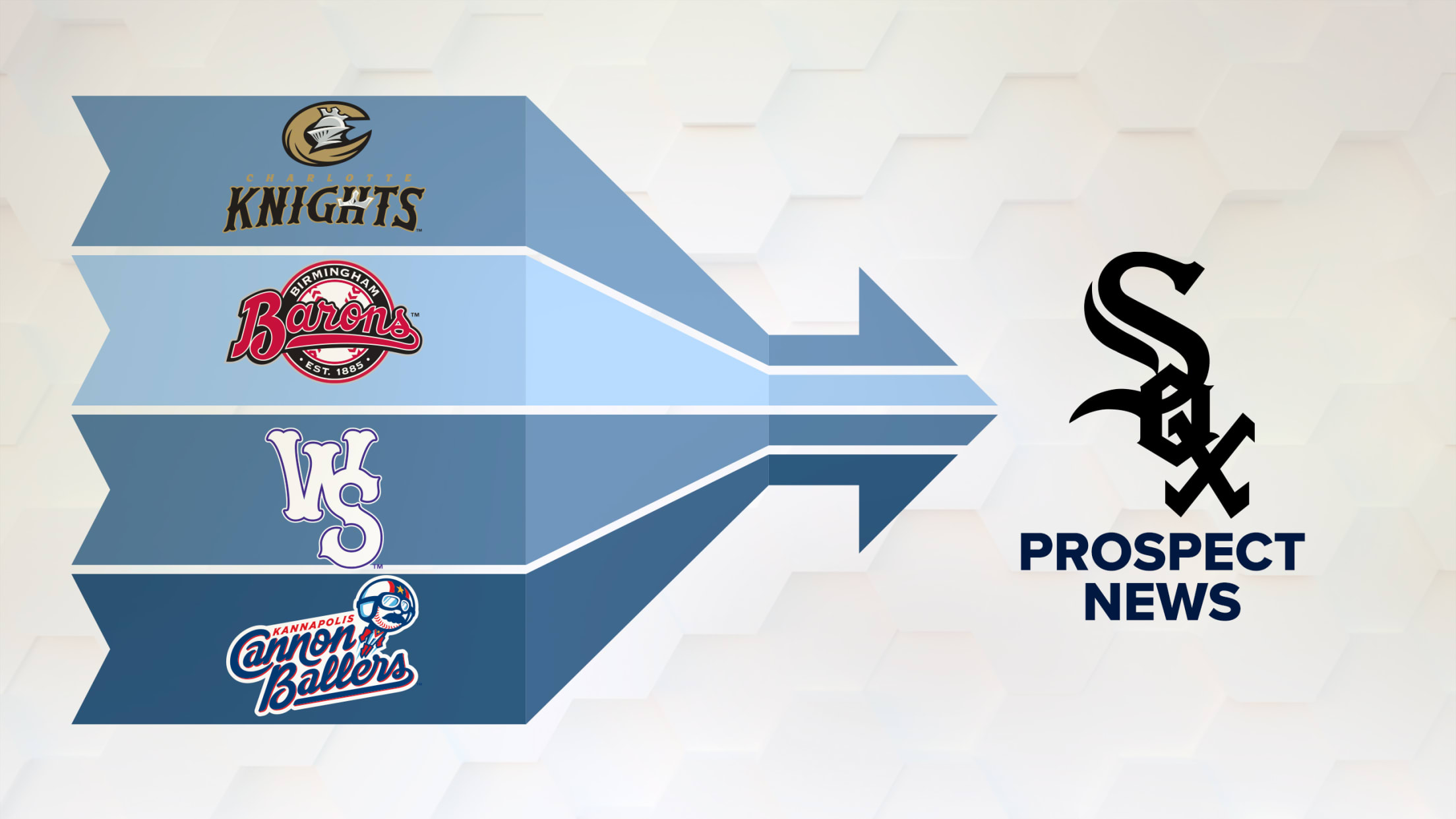 Welcome to the White Sox prospect update, where you'll find news, promotions and standout performances, all year long.
Martin (7-K MLB debut) impresses; Sox split twin bill
Rookie right-hander logs 5 strong IP in nightcap after Cease (9 K's) cruises in Game 1 win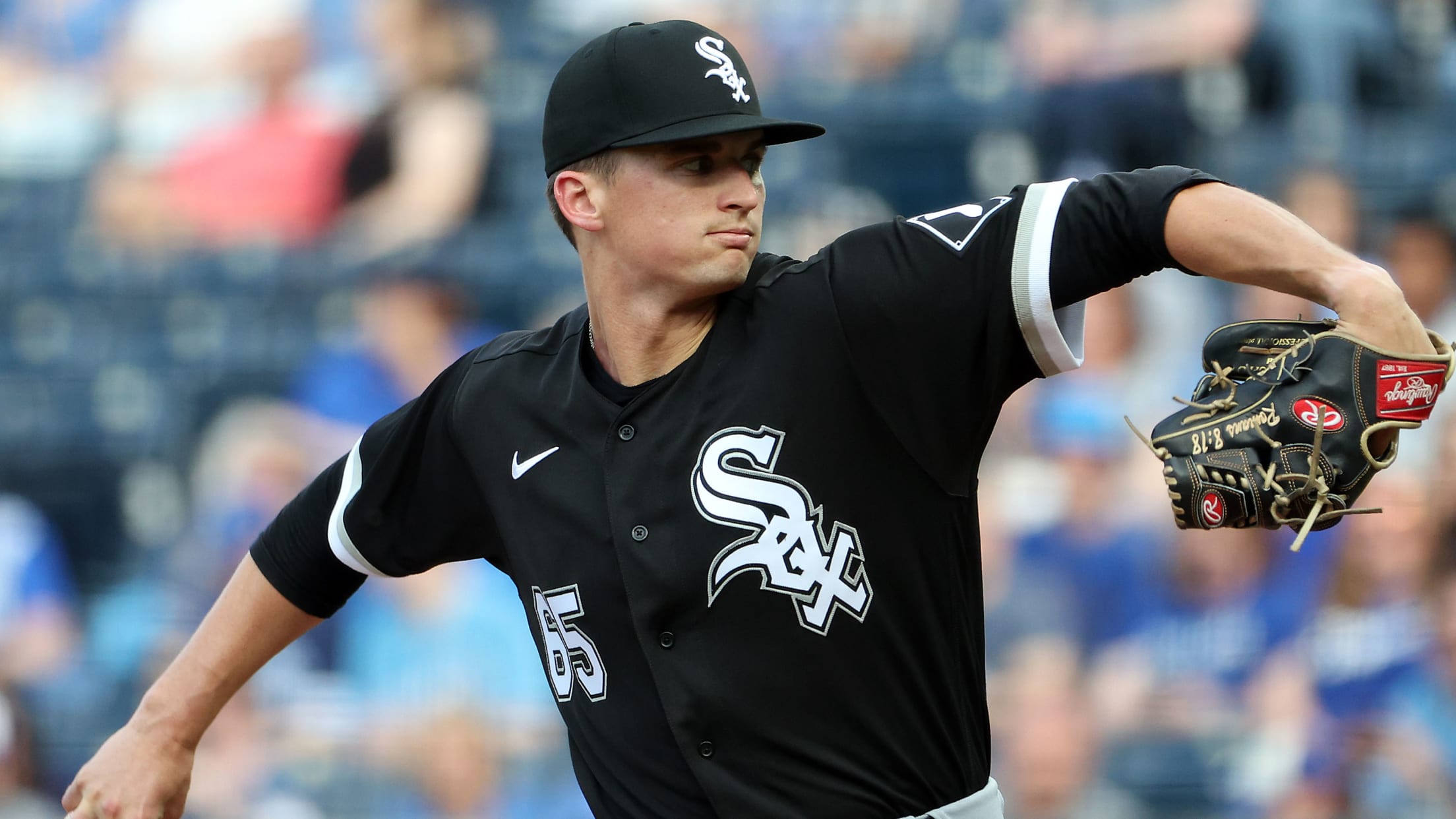 KANSAS CITY -- Davis Martin stopped just short of first base to watch Carlos Santana's ground ball to second complete the fifth inning of Kansas City's 2-1 victory over the White Sox and their right-hander in Game 2 of a doubleheader on Tuesday night at Kauffman Stadium. Then, Martin allowed
'Expect great things from me': Rodríguez all-in on MLB dream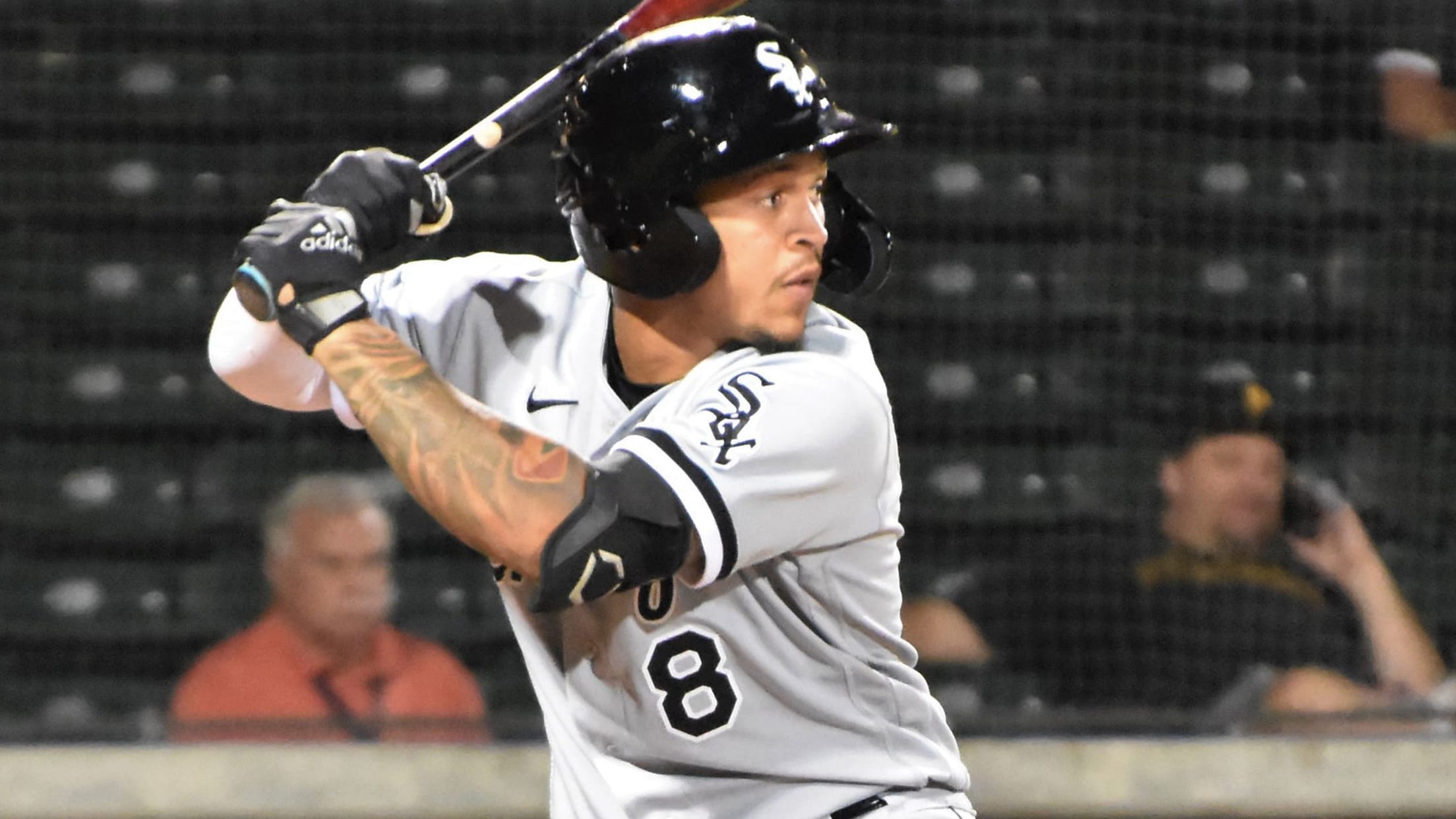 For José Rodríguez, this season's goal is clear: make his big league debut with the White Sox, and do the same with Águilas Cibaeñas in the Dominican League. The only thing between Rodríguez, who is ranked by MLB Pipeline as the No. 3 prospect in the Chicago organization, and that
Here's where White Sox Top 30 prospects are starting '22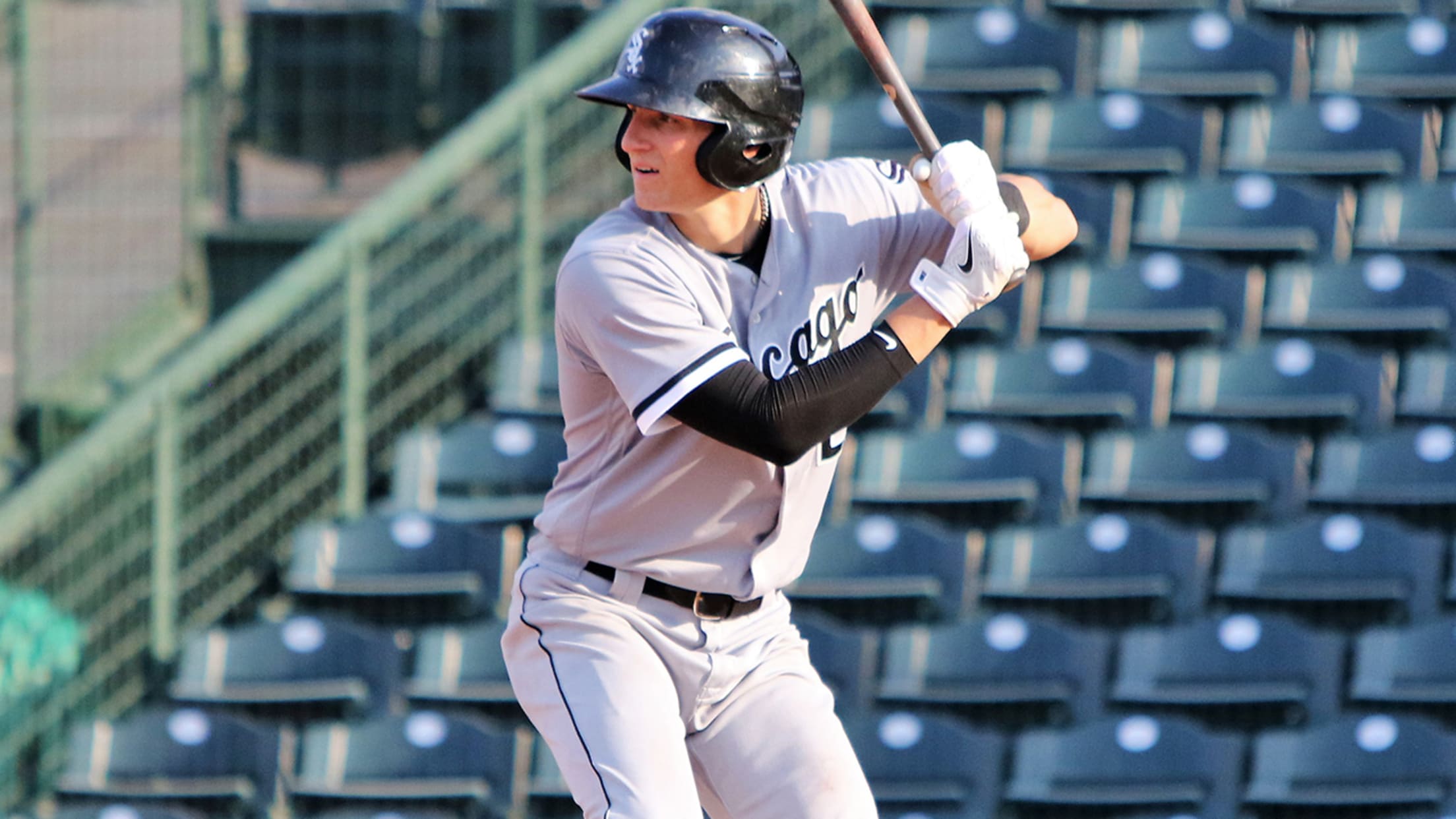 With the Minor League season opening this week, here's where the White Sox Top 30 Prospects are projected to start:
White Sox acquire OF Haseley from Phillies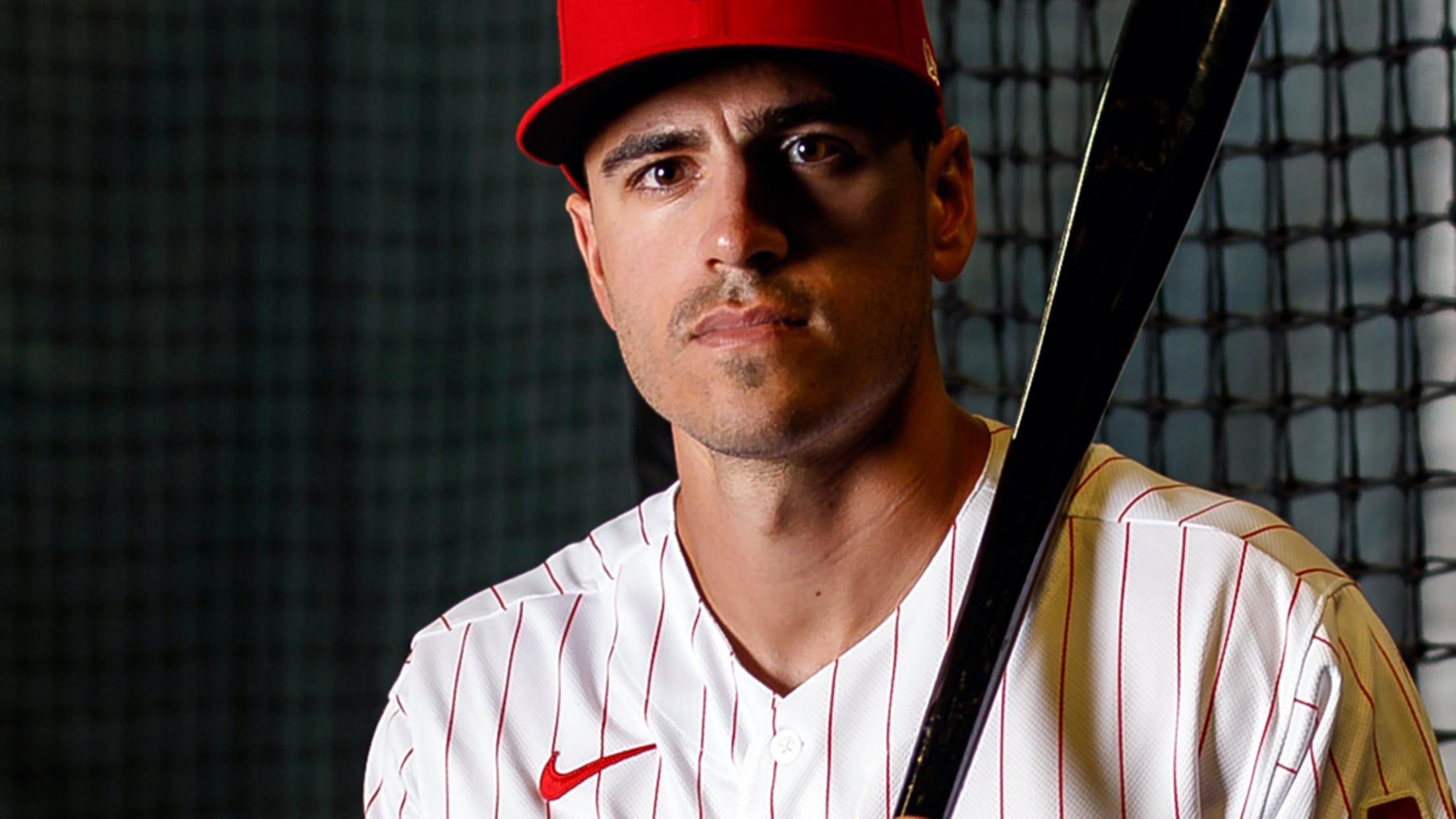 GLENDALE, Ariz. – The White Sox added depth to their outfield mix by acquiring Adam Haseley from the Phillies in exchange for Minor League right-handed pitcher McKinley Moore. To make room for Haseley on the 40-man roster, the White Sox designated outfielder Blake Rutherford for assignment. Andrew Vaughn had the
Notes: No predictions from Abreu; Céspedes impresses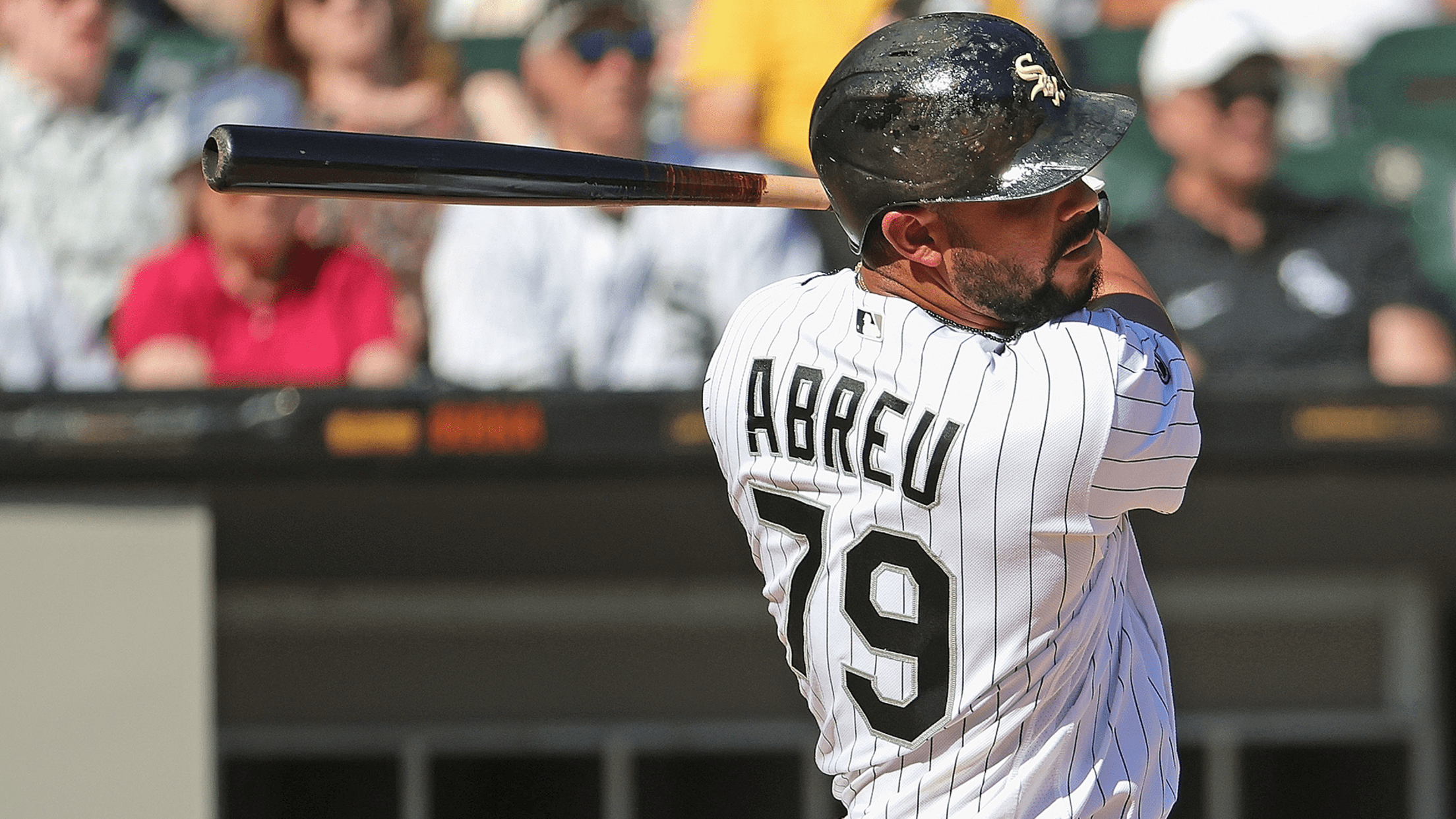 GLENDALE, Ariz. -- The White Sox faced the Angels on Saturday at Camelback Ranch and came up short in a 12-3 loss -- here are three key takeaways from the action over the past two games.
Cuban contingent headlines White Sox system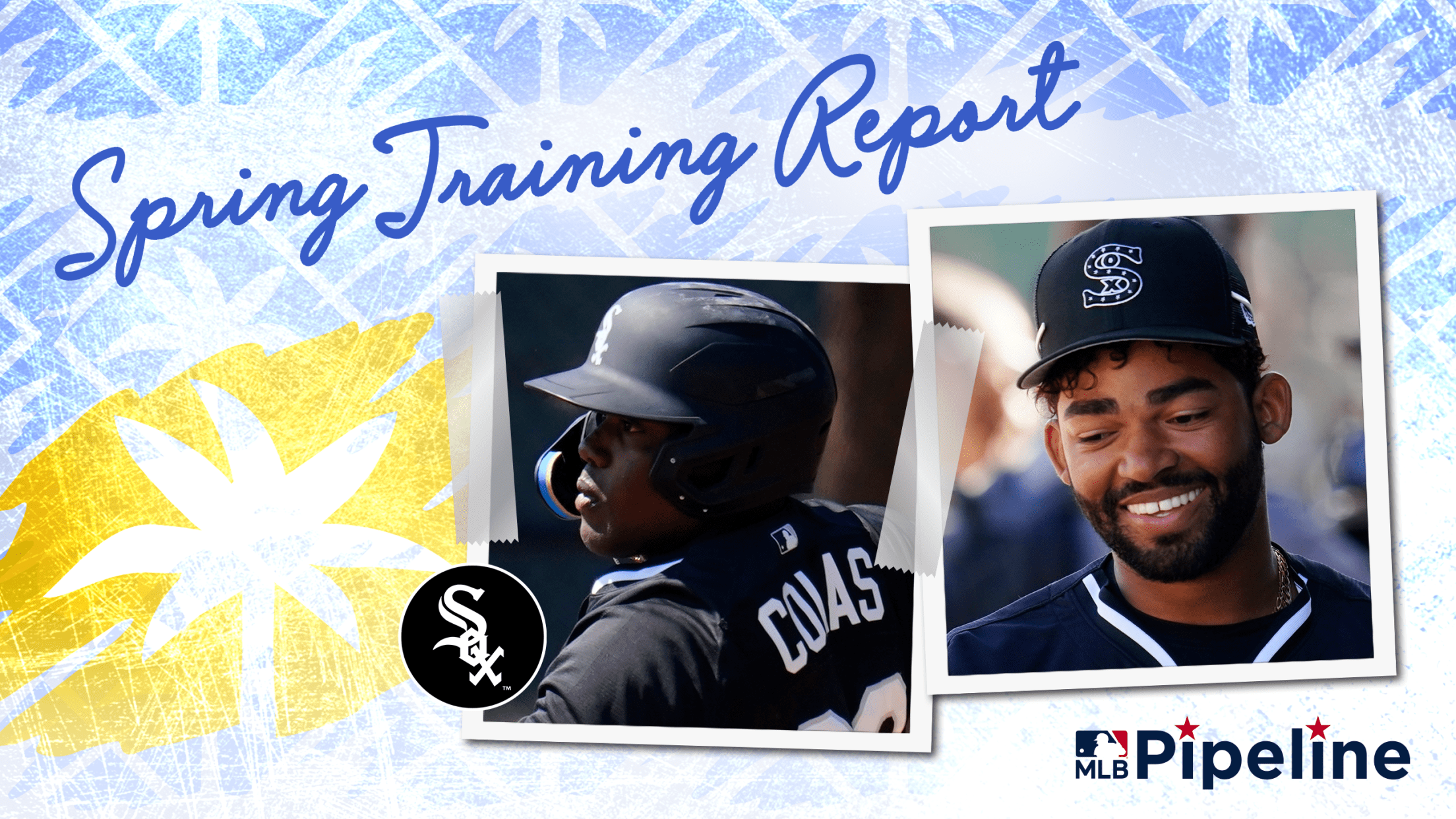 GLENDALE, Ariz. -- The White Sox have a rich history of Cuban players. Hall of Famer Minnie Minoso starred for them in the 1950s, while José Contreras and Orlando Hernandez were integral parts of the franchise's most recent World Series championship in 2005. Chicago really became a magnet for Cubans
Q&A: Montgomery on pro debut, choosing baseball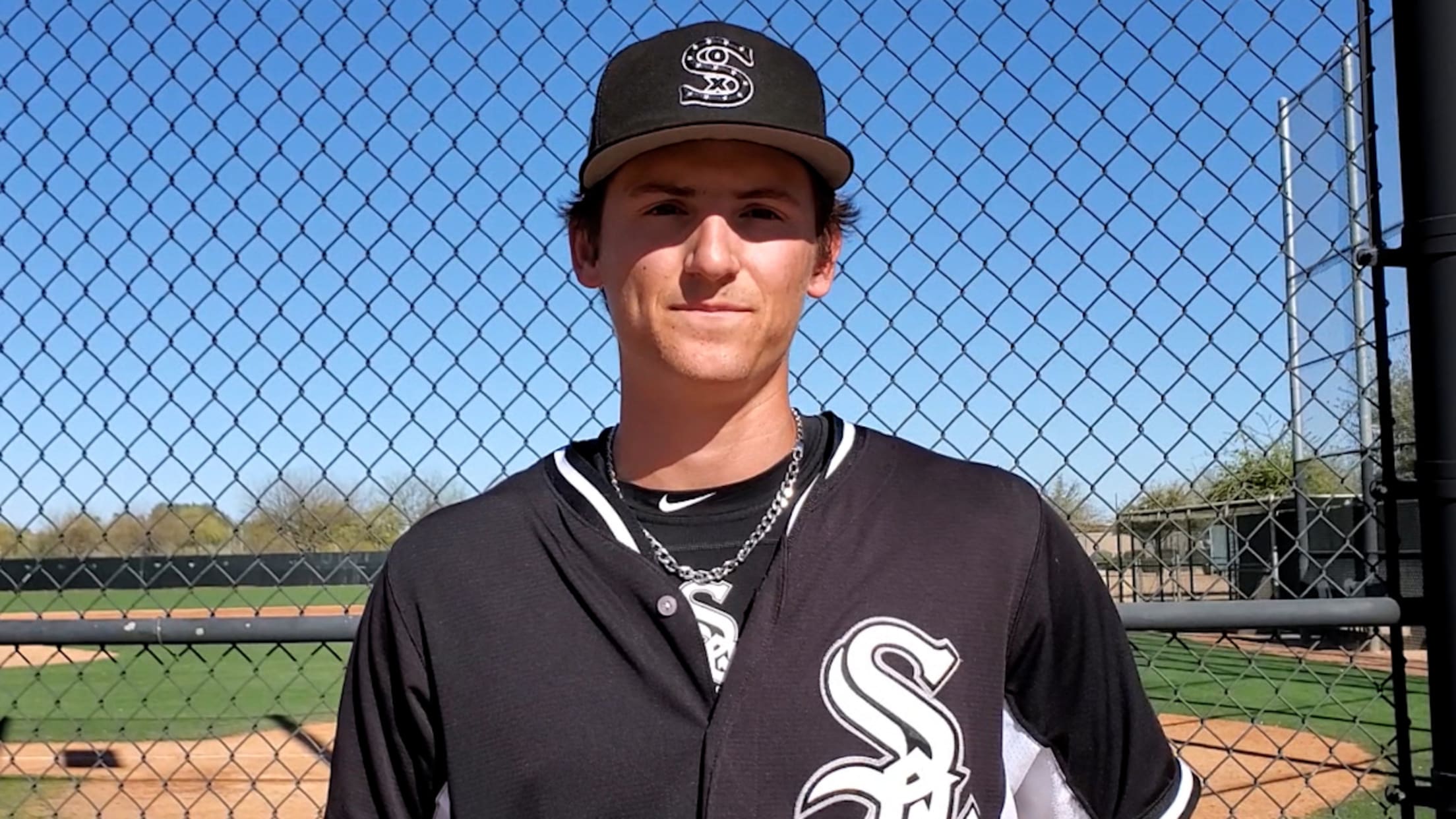 GLENDALE, Ariz. -- Colson Montgomery was named Indiana's 2020-21 male high school athlete of the year after setting Southridge High's (Huntingburg) career basketball scoring record and leading the Raiders to their first state 3A baseball championship. The second-highest prep position player pick in Hoosier State history, he went 22nd overall
Here are the White Sox 2022 Top 30 Prospects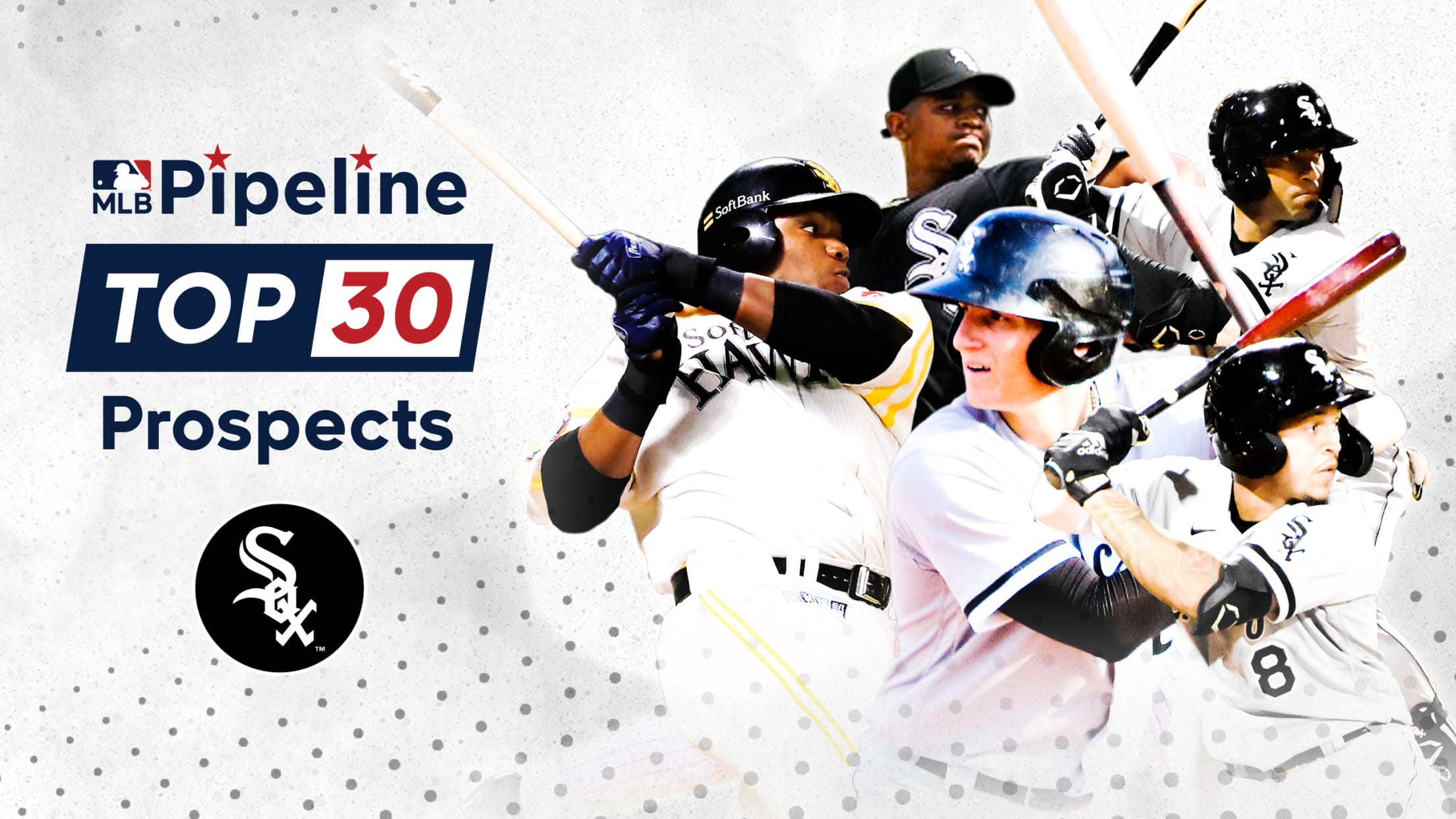 Much like their big league club, the White Sox farm system has a distinct Cuban flavor. Chicago's lineup features four stars who hail from the island -- José Abreu, Yasmani Grandal, Yoán Moncada, Luis Robert -- and five of their best prospects do as well. Slugging outfielders Oscar Colas and
Former hoops star Montgomery shows some swagger at shortstop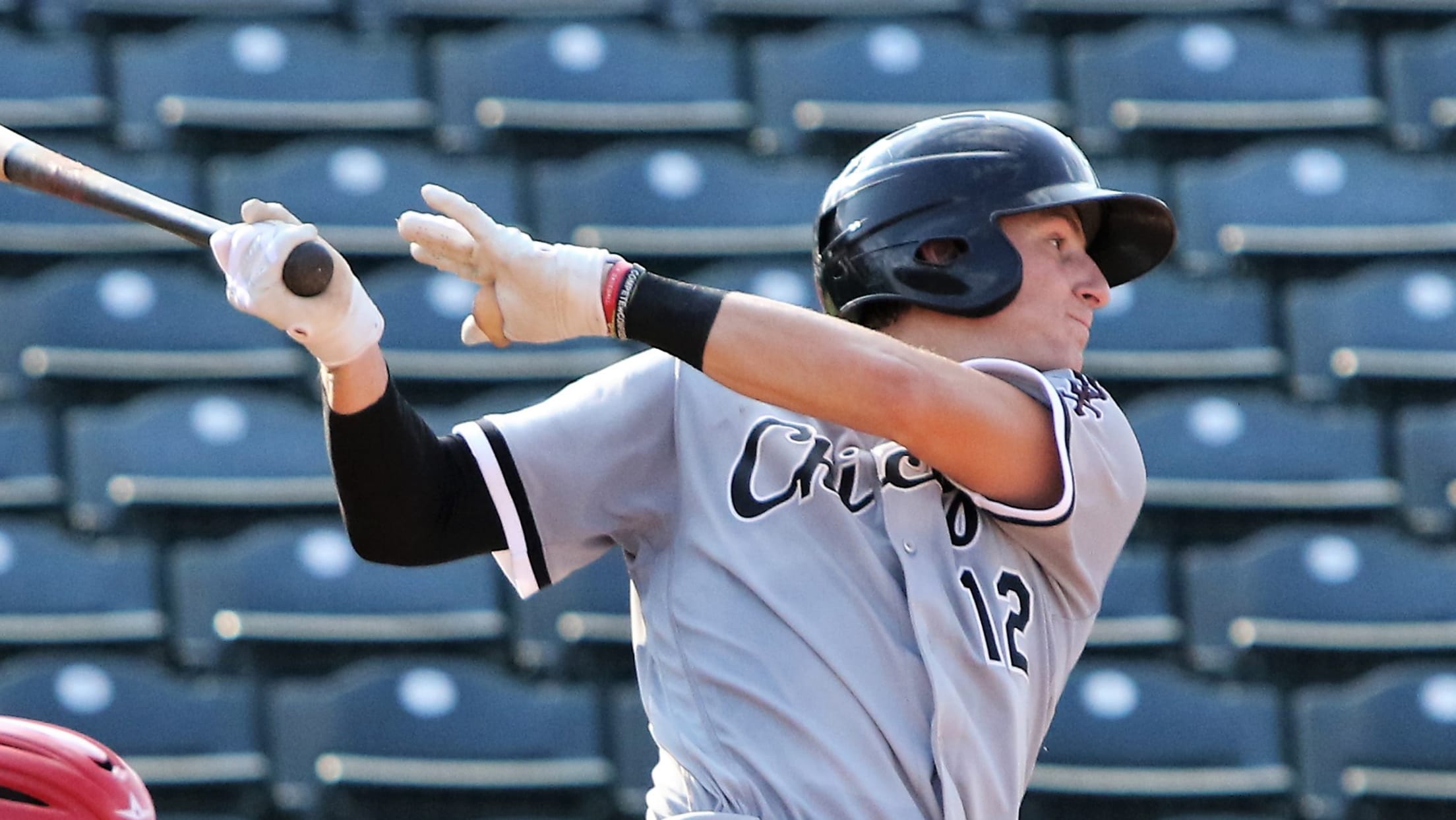 GLENDALE, Ariz. -- As a two-sport standout hailing from Indiana, Colson Montgomery did what amounted to the unthinkable in his state: He gave up basketball to pursue a baseball career with the White Sox. "It was kind of like a little disgrace for me to pick baseball over basketball," Montgomery
After '21 season of learning curves, Kelley ready to build off experience
GLENDALE, Ariz. -- The statistics from Jared Kelley's 2021 Minor League season don't exactly paint a picture of success for the White Sox second-round pick in the 2020 Draft, taken 36 players behind Garrett Crochet. But a look beyond those numbers provides a greater understanding of the right-hander's first full
Vera looks to build repertoire in first full professional season
White Sox No. 8 prospect put up impressive numbers in DSL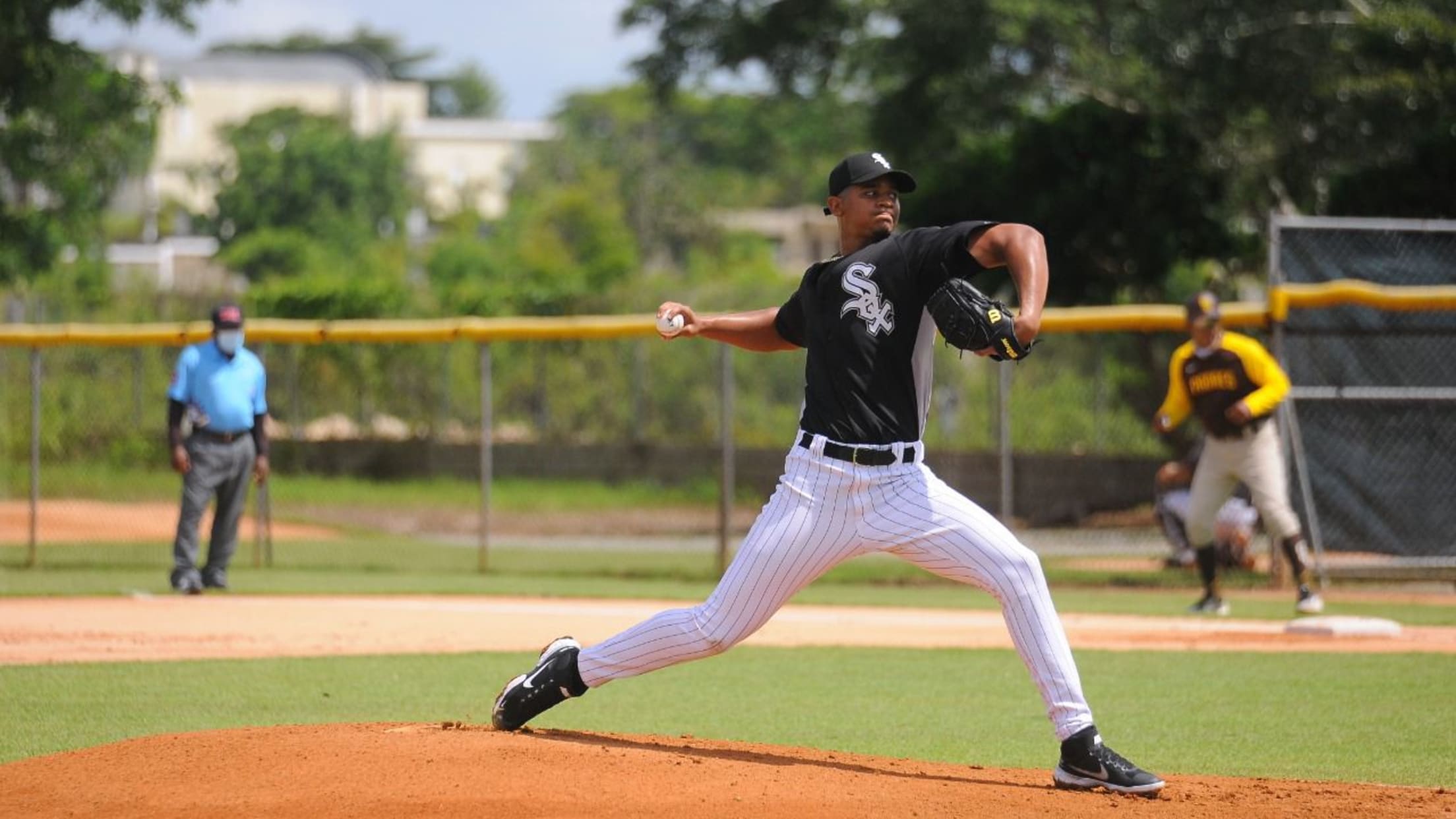 GLENDALE, Ariz. -- If Norge Vera's statistics from the 2021 DSL White Sox carried forward over the course of his career, then the right-hander would end up as one of the top pitchers in franchise history. The No. 8 White Sox prospect, per MLB Pipeline, allowed two unearned runs and
Pérez 'in very good shape' to compete for '22 roster spot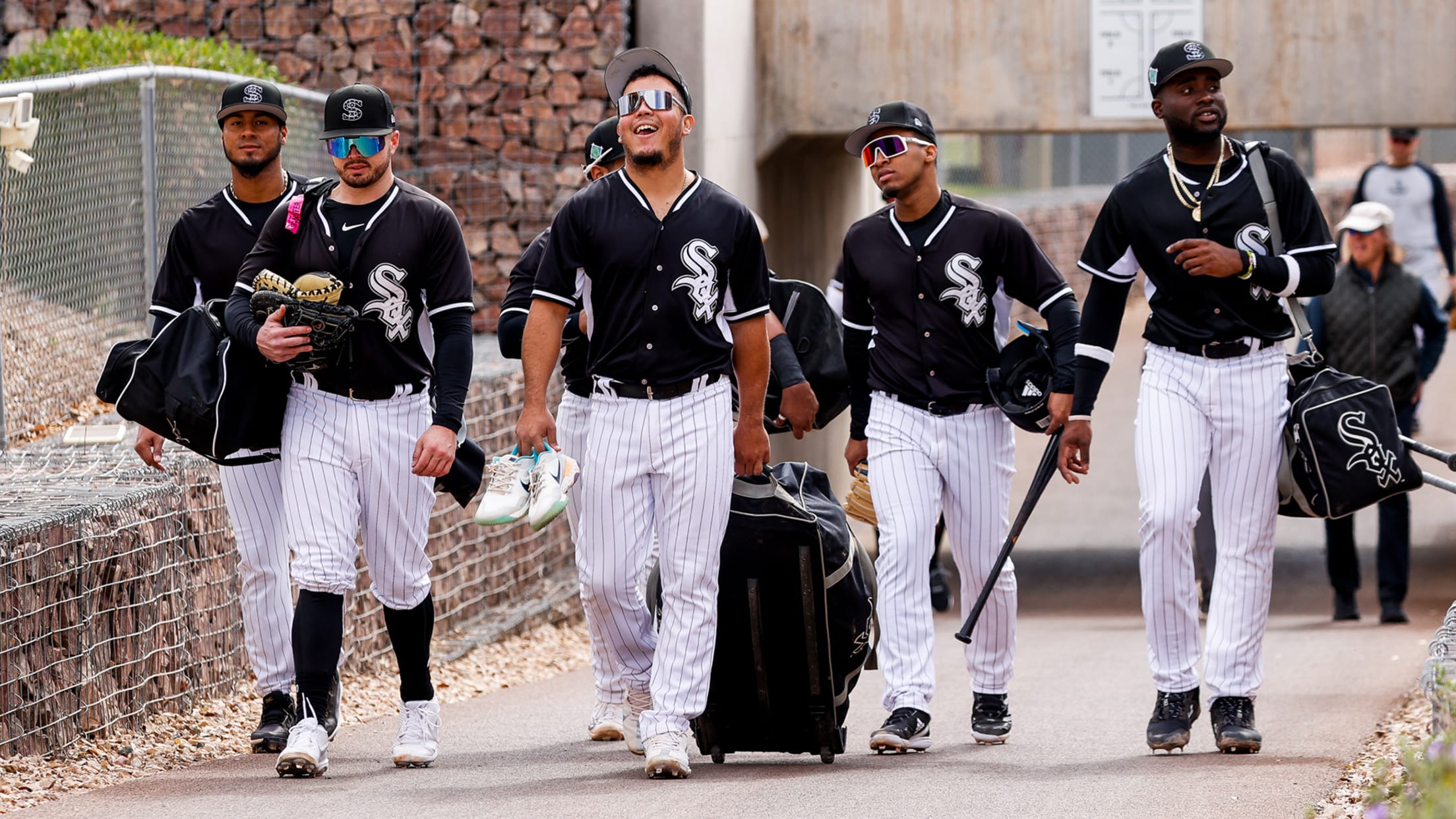 GLENDALE, Ariz. -- When Carlos Pérez arrived at big league camp for Spring Training in 2021, he didn't carry with him the hoopla of a top prospect in the White Sox Minor League system. But that lack of a ranking for the non-roster invitee didn't seem to faze manager Tony
Kath ready to leave home, make mark on White Sox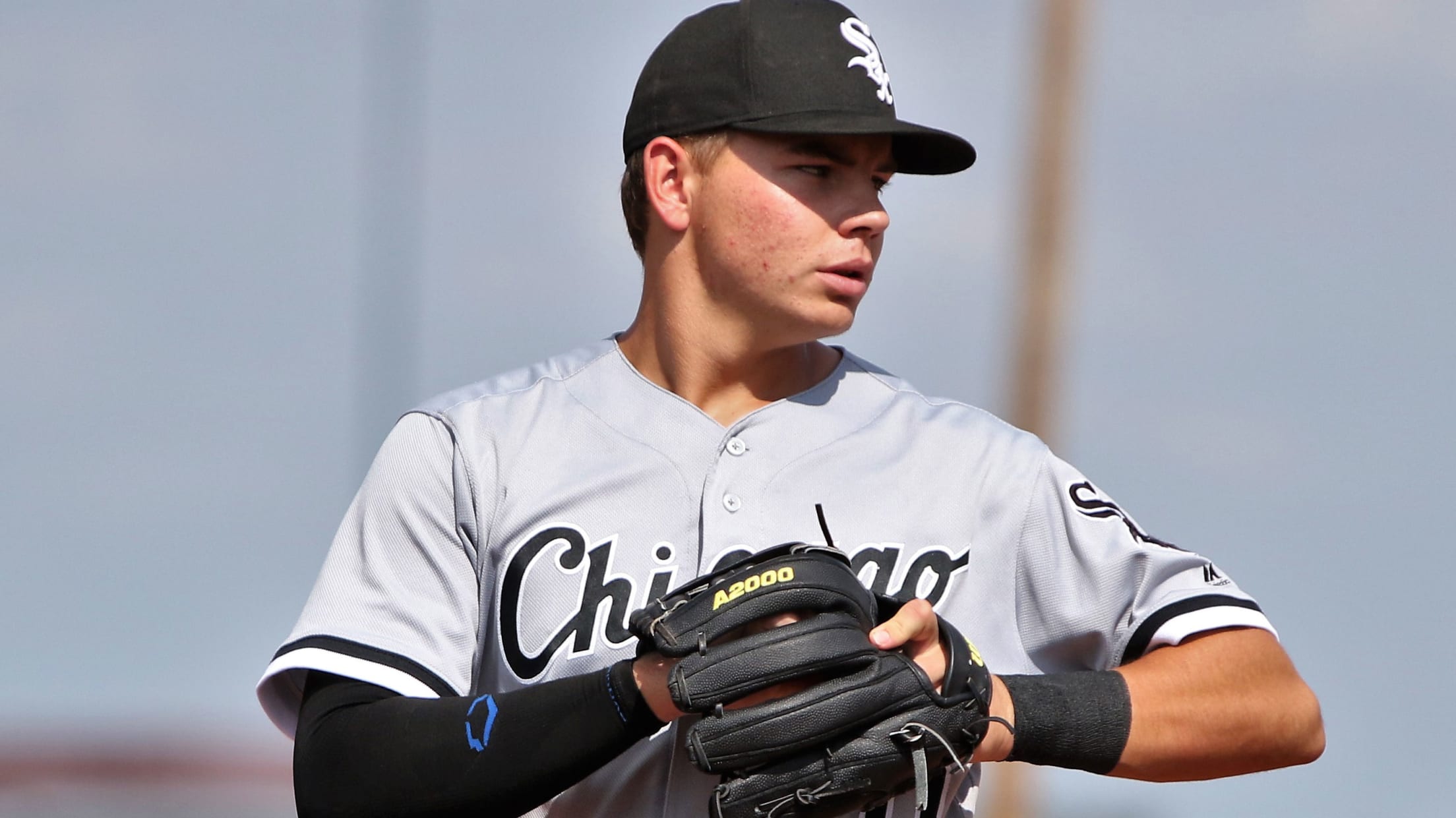 CHICAGO -- Becoming a professional baseball player was somewhat like going home for Wes Kath, the No. 4 White Sox prospect per MLB Pipeline. The skilled left-handed hitter, who lives in Scottsdale, Ariz., was selected in the second round of the 2021 MLB Draft, and spent his first Minor League
Céspedes' mindset: 'I want to get there and stay there'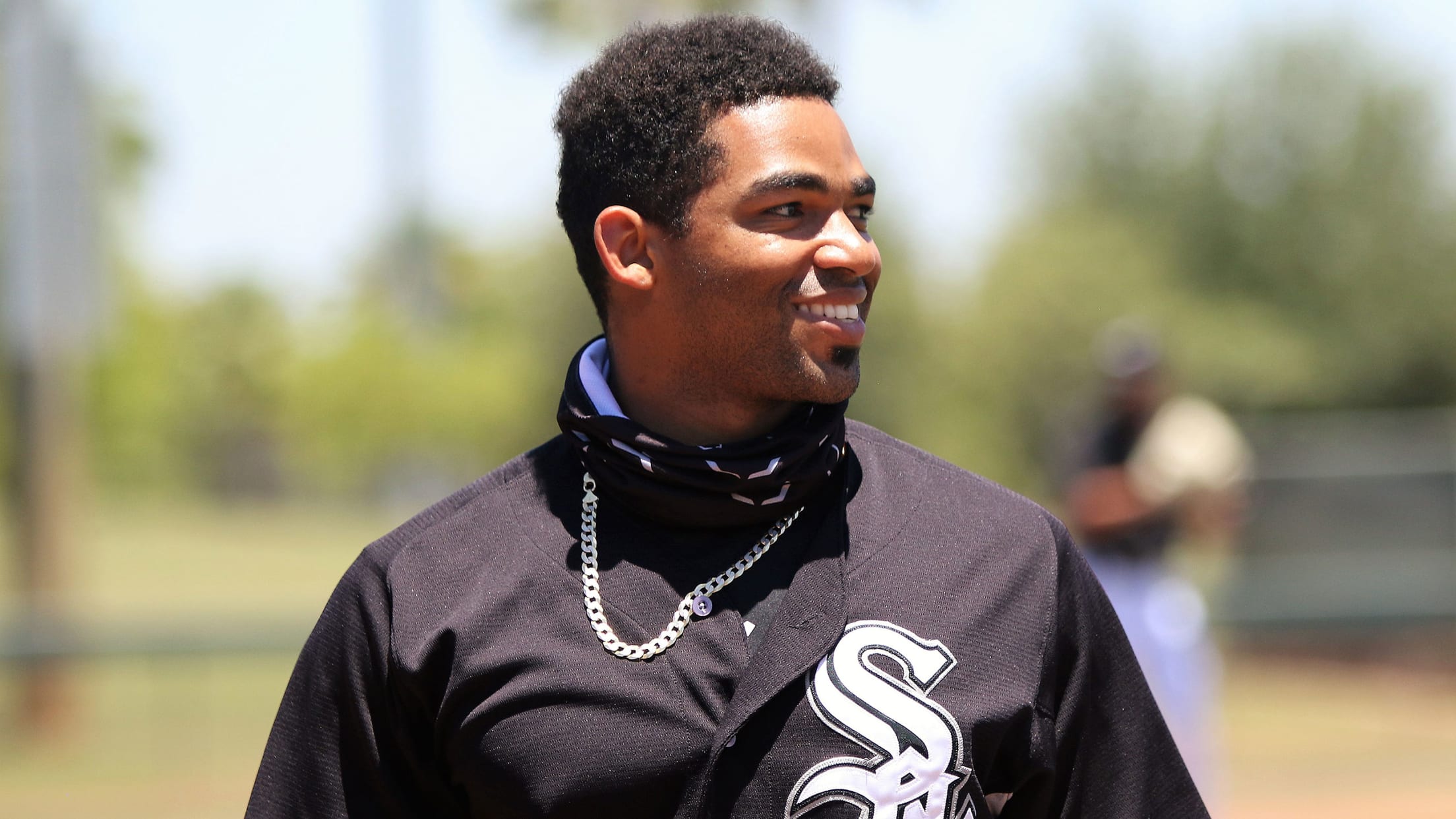 CHICAGO -- Yoelqui Céspedes had a lofty goal last year of reaching the Majors during his first season as part of the White Sox. The 24-year-old outfielder and one-time No. 1 international prospect understandably didn't hit that mark, but he hasn't altered his big league target for the 2022 season.
'Whirlwind': Montgomery gearing up for first full Minors season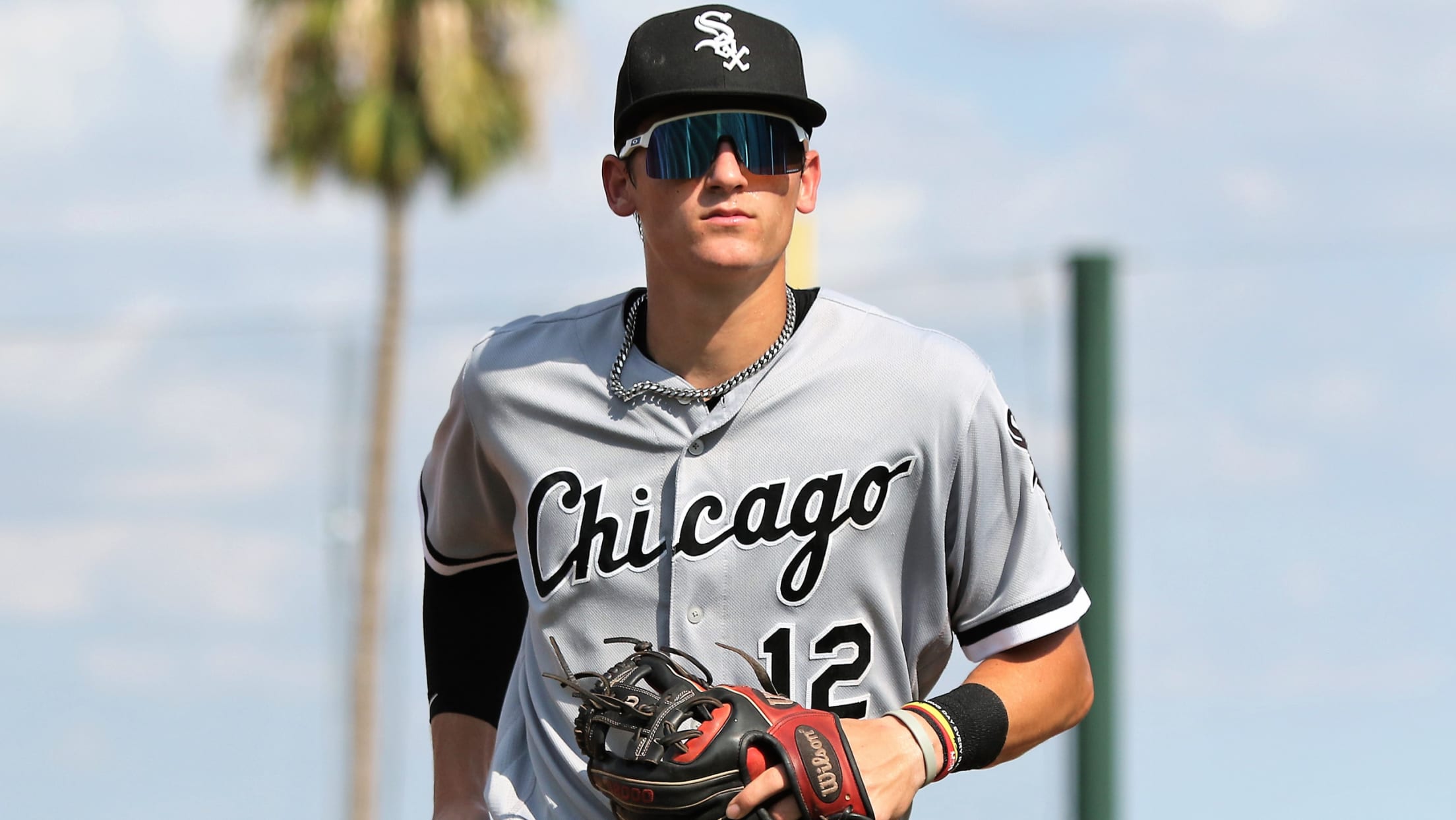 CHICAGO -- Colson Montgomery turns 20 on Sunday, an age when many young adults are just getting acclimated to college life. But the No. 1-ranked White Sox prospect, per MLB Pipeline, is instead embarking on his first full Minor League season, beginning with the organization's minicamp taking place at Camelback
White Sox Minors pitcher Hansen retires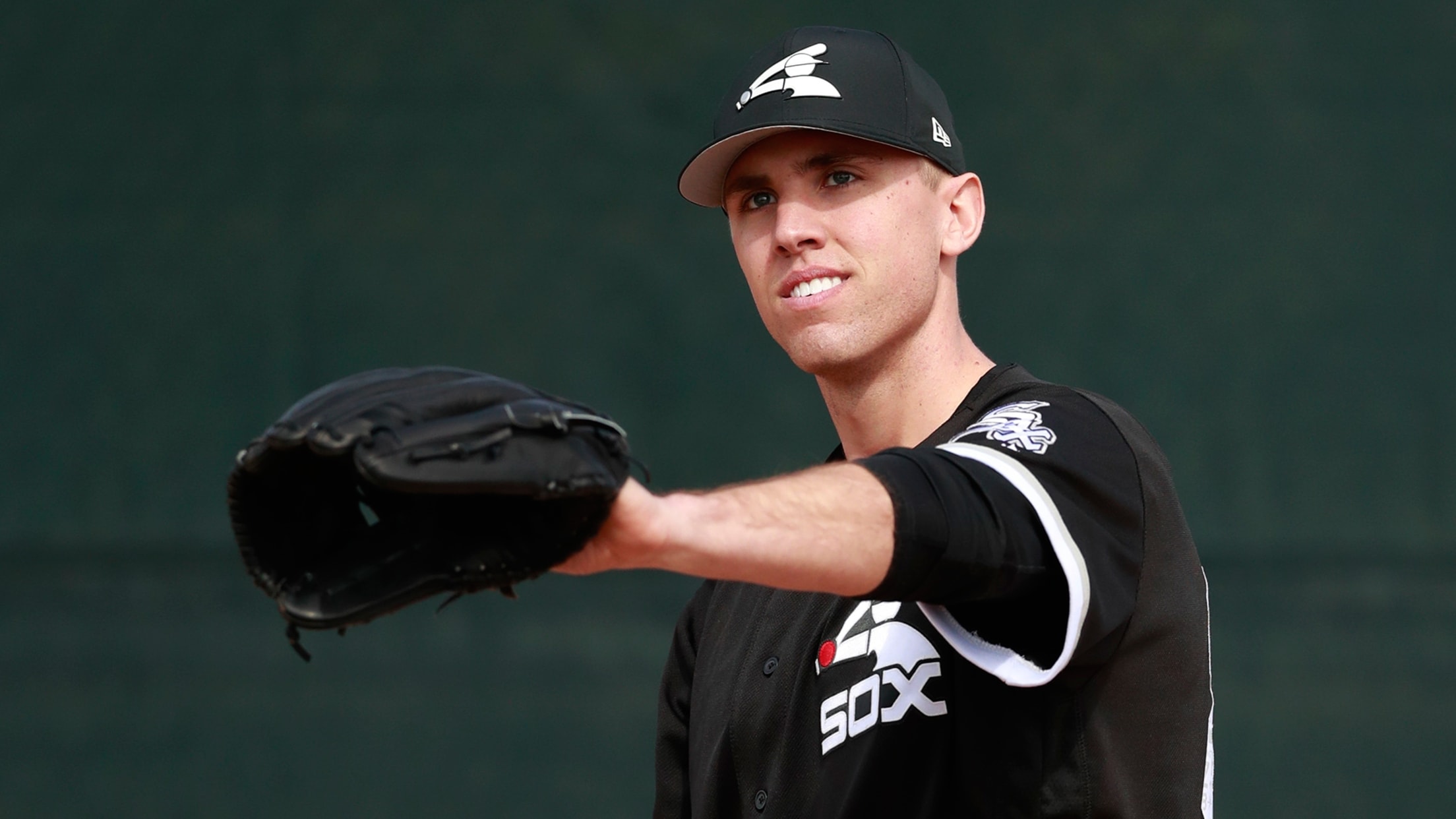 CHICAGO -- Alec Hansen, a 27-year-old Minor League hurler for the White Sox and one-time highly touted prospect, has retired from baseball as confirmed Thursday by the White Sox to MLB.com. "We wish Alec all the best in his next chapter," said White Sox assistant general manager/player development Chris Getz
McClure helping young pitchers prep for '22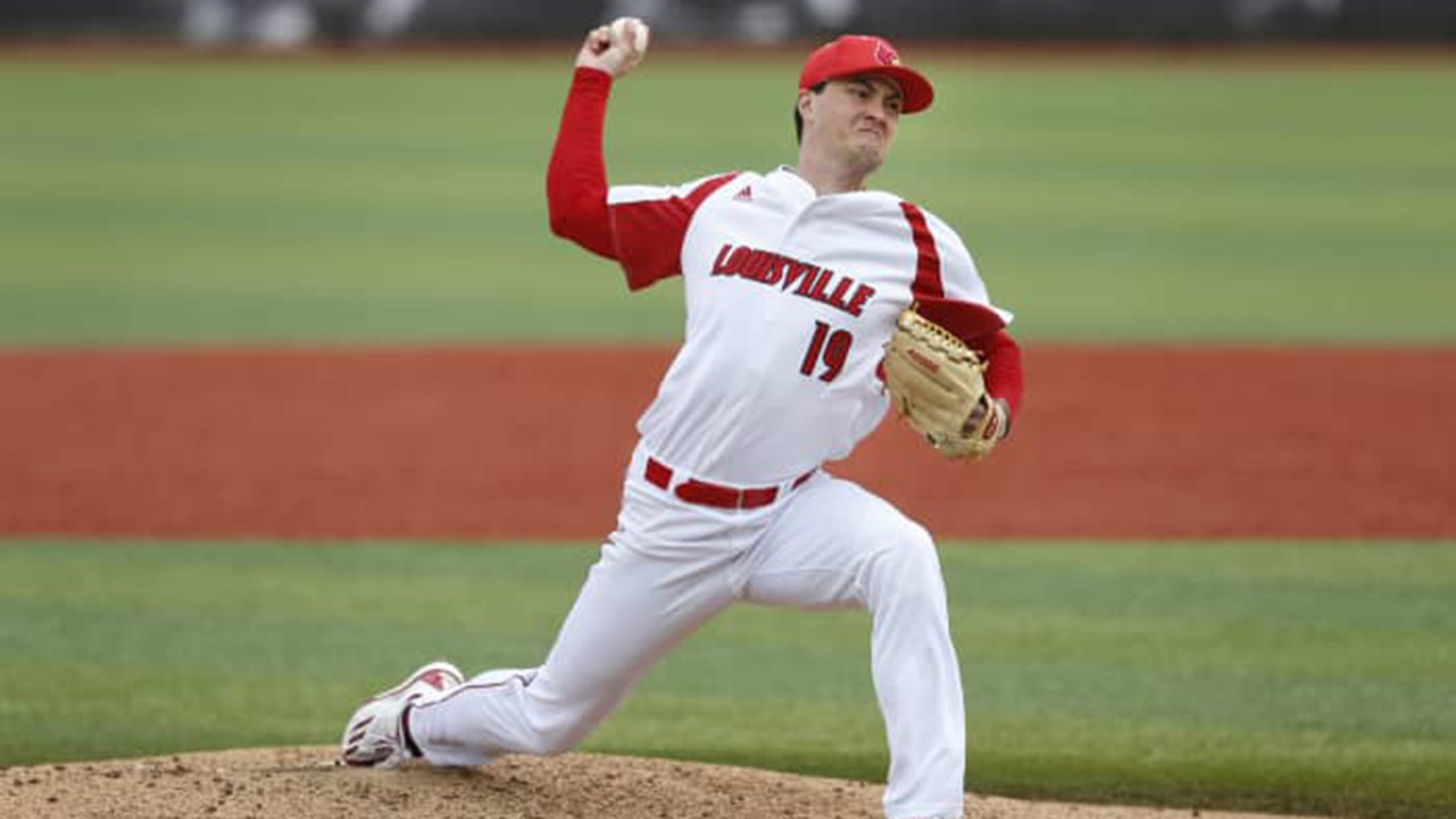 CHICAGO -- Kade McClure will share some of his pitching wisdom during a two-hour youth clinic in Mentor, Ohio, on Saturday, Jan. 29. Mentor is the hometown for the right-hander, who was picked by MLB Pipeline as the 2021 White Sox Pitching Prospect of the Year. It's also the hometown
Prospect Sanchez turning heads in AFL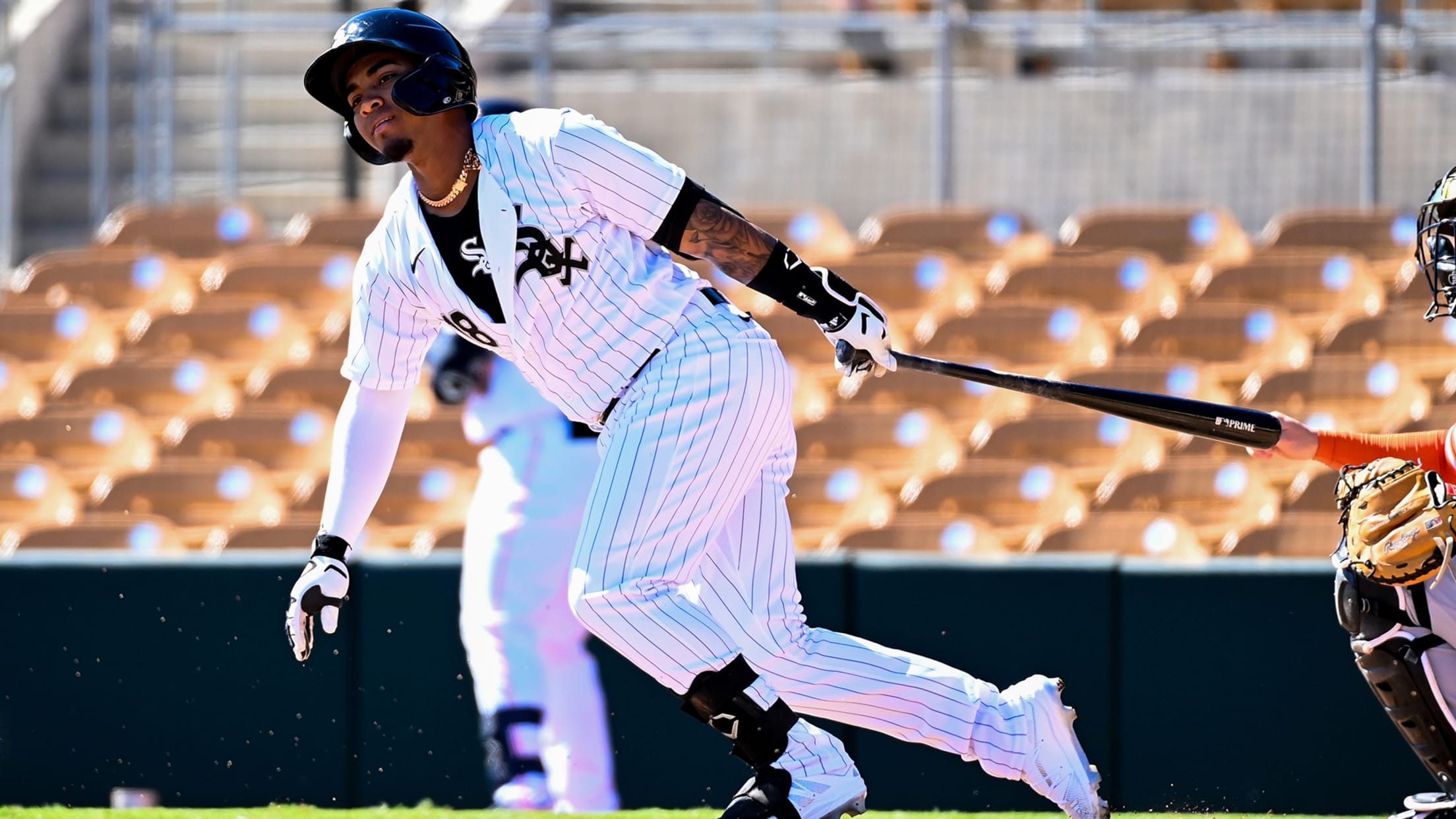 CHICAGO -- An increased level of confidence and comfort has helped the development of Yolbert Sanchez, the one-time international signee and current No. 15 White Sox prospect, per MLB Pipeline. That has been elevated during his time playing in the Arizona Fall League. "The first time I came to the
Sanchez, Contreras collect AFL kudos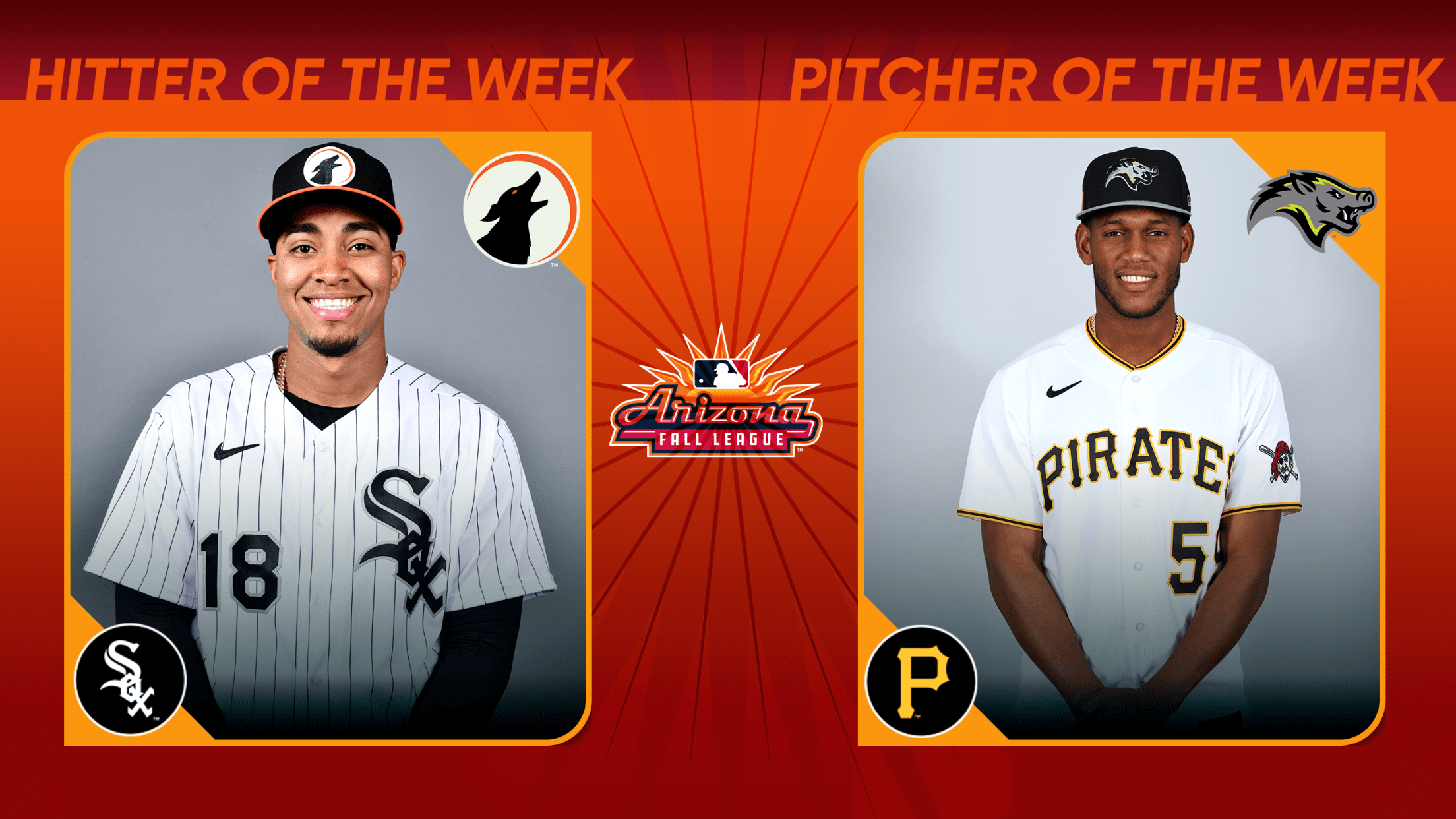 PEORIA, Ariz. -- White Sox infield prospect Yolbert Sanchez and Pirates right-hander Roansy Contreras stood out as the Hitter and Pitcher of the Week respectively in the Arizona Fall League for their performances from Nov. 1-6.
White Sox prospects ready to make impact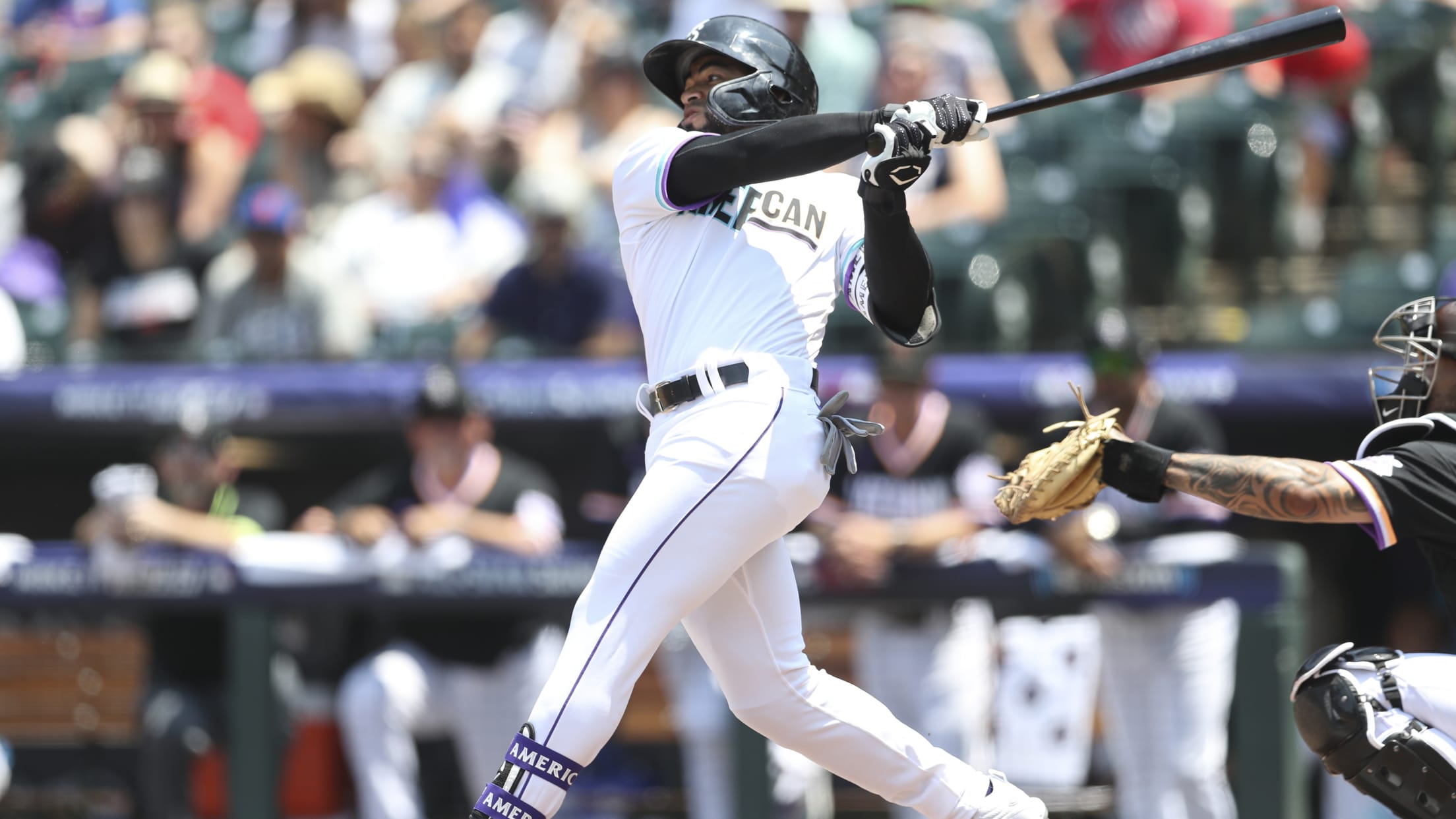 CHICAGO -- The White Sox no longer have any players ranked on MLB Pipeline's Top 100 prospect list. Their Minor League system also isn't rated in the top half of baseball. This change certainly is understandable and expected when a team moves from a full-on rebuild to the second year
White Sox happy with impact from farm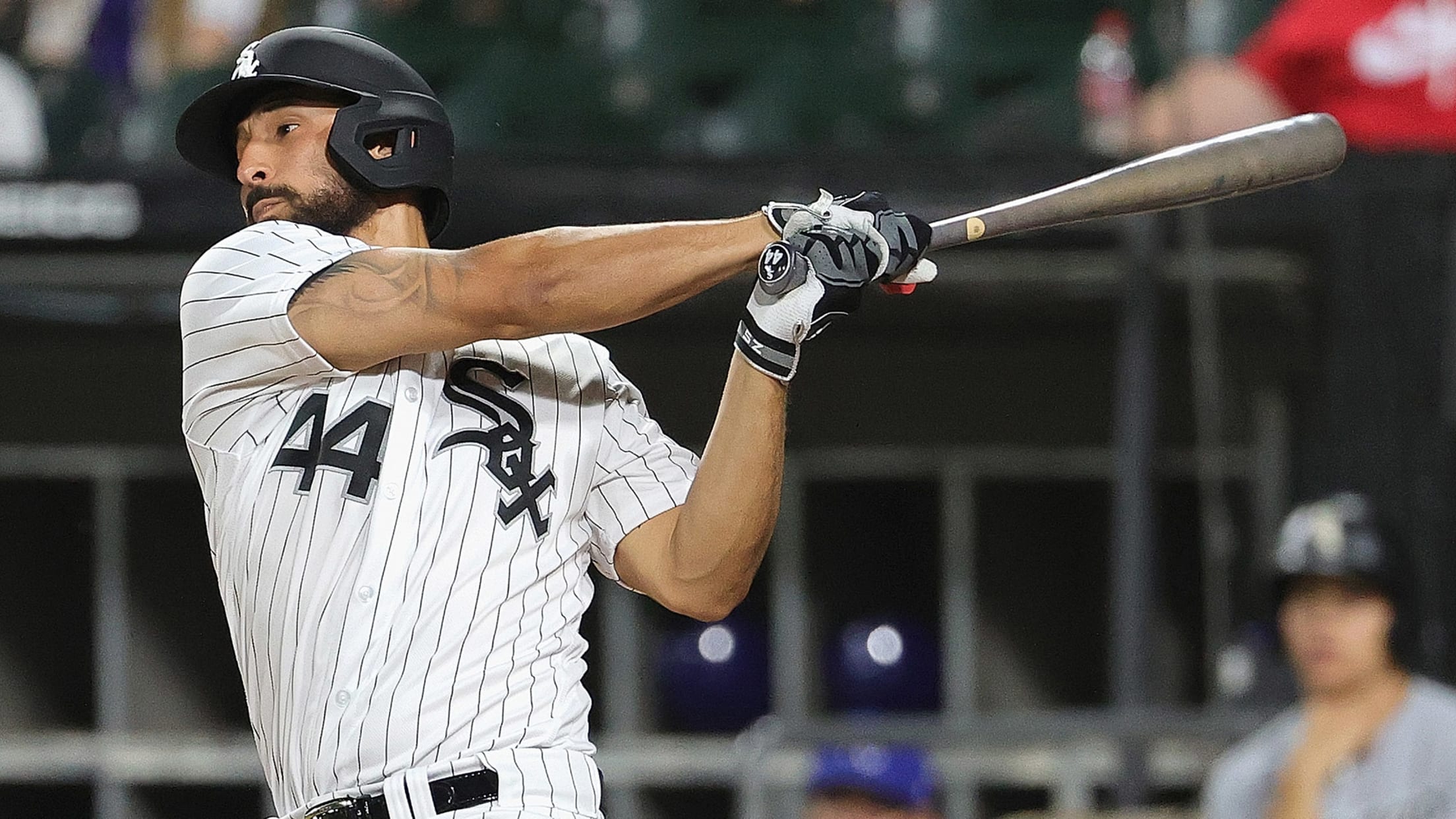 ARLINGTON -- Names such as Jake Burger, Gavin Sheets, Seby Zavala and Ryan Burr won't be at the forefront when the story of the 2021 White Sox eventually is told. But there's little doubt this group, along with other Minor League additions over the course of the season, have made
Notes: Romy's path to MLB; 'Hawk' turns 80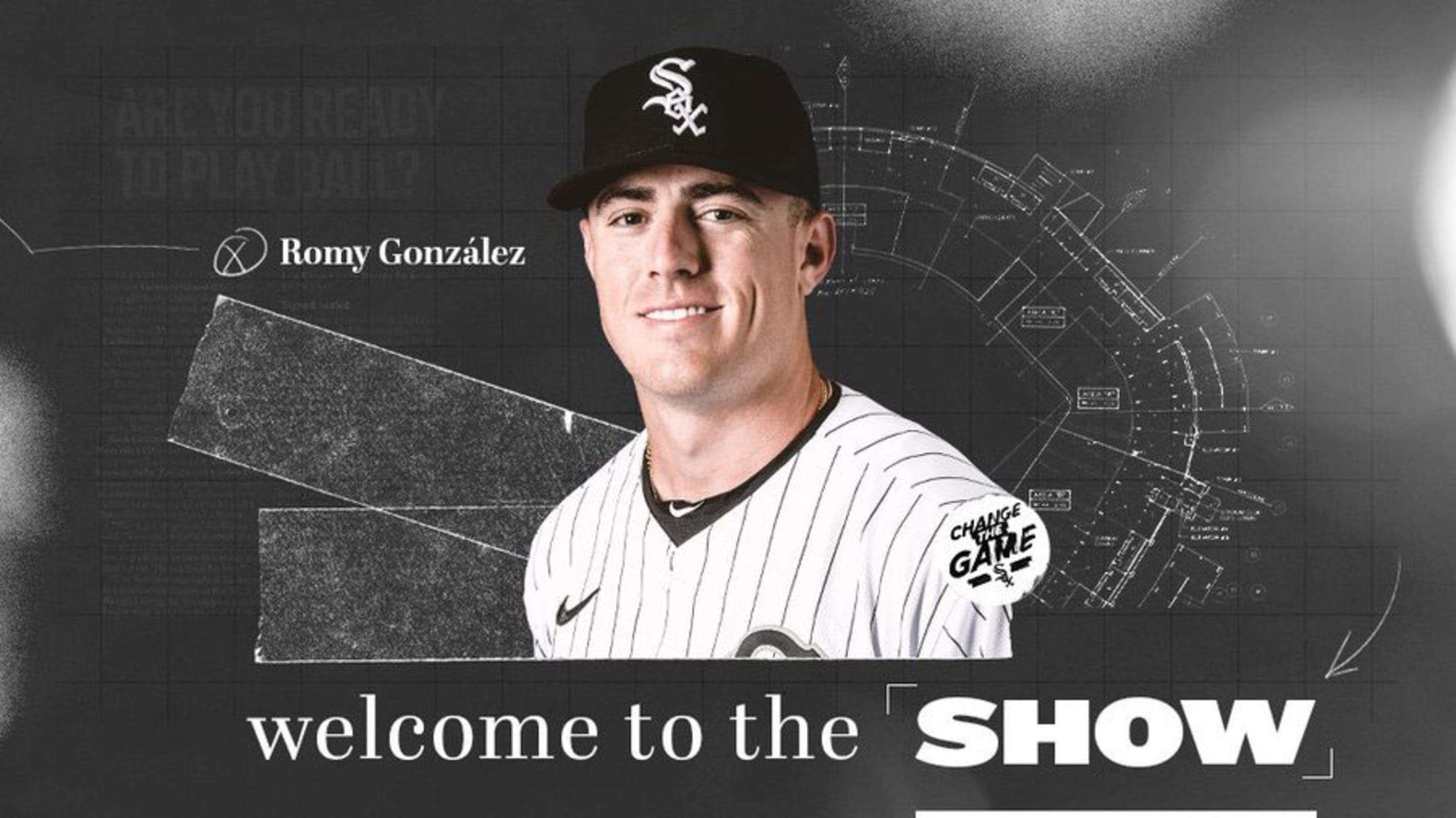 KANSAS CITY -- Romy Gonzalez, the White Sox leadoff hitter and third baseman for Saturday night's contest against the Royals, could have taken a different athletic path years ago. Actually, that path for Gonzalez would have taken him to the gridiron instead of the baseball diamond, as he was a
Top pitching prospect Kelley out with injury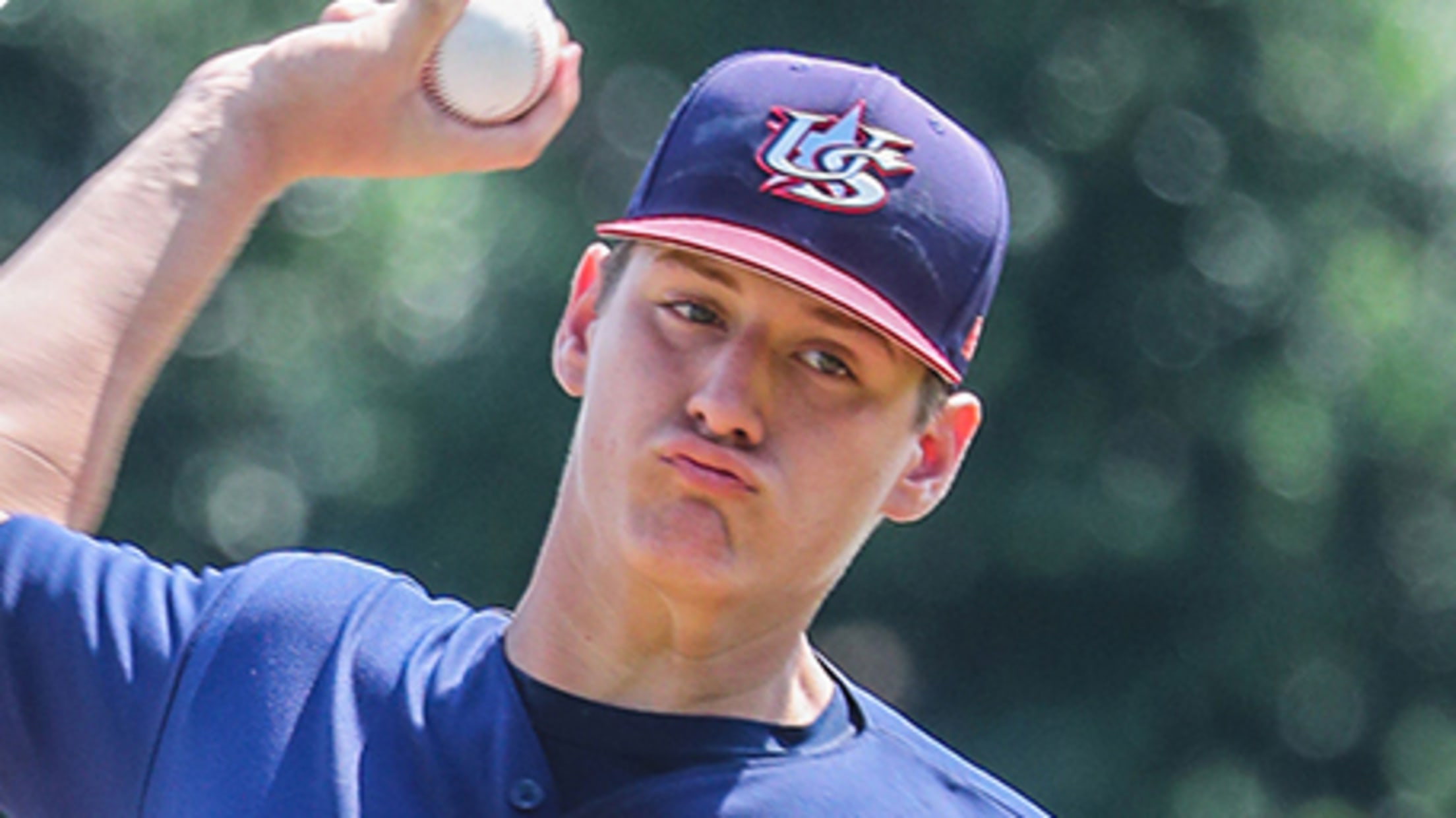 White Sox top pitching prospect Jared Kelley suffered a right shoulder impingement that will force him to miss some time, but he should be able to pitch again this season, according to White Sox assistant general manager Chris Getz. Kelley was removed in the first inning of his start with
2021 Draft picks among top Sox prospects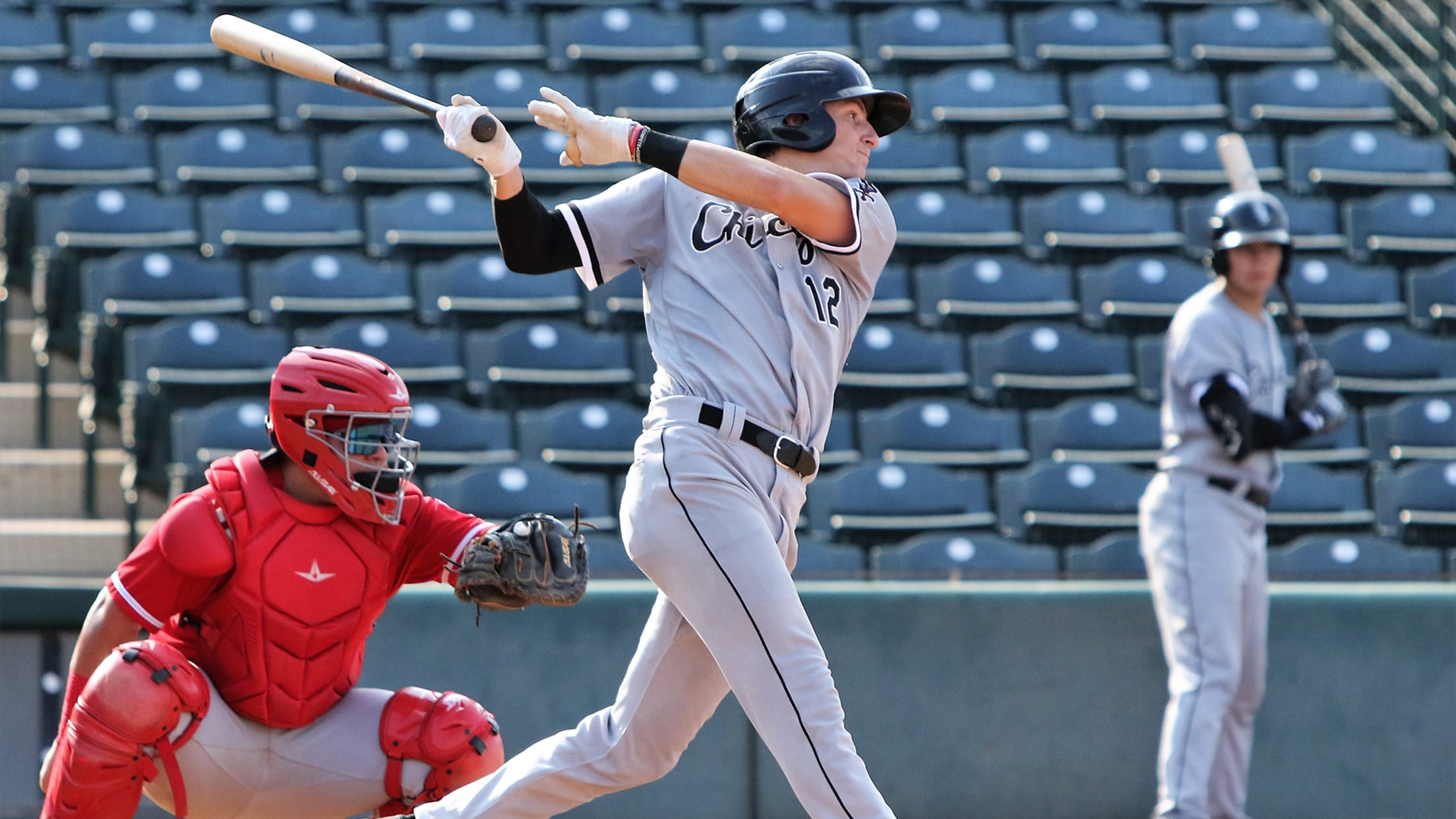 CHICAGO -- It has been a whirlwind few weeks for Colson Montgomery. The 19-year-old shortstop was taken by the White Sox with the 22nd overall pick in the 2021 Draft on July 11. The prep star from Indiana joined the organization and made his debut with their Arizona Rookie League