Walk-off loss spoils Cease's solid outing
Rookie righty gives White Sox reason for optimism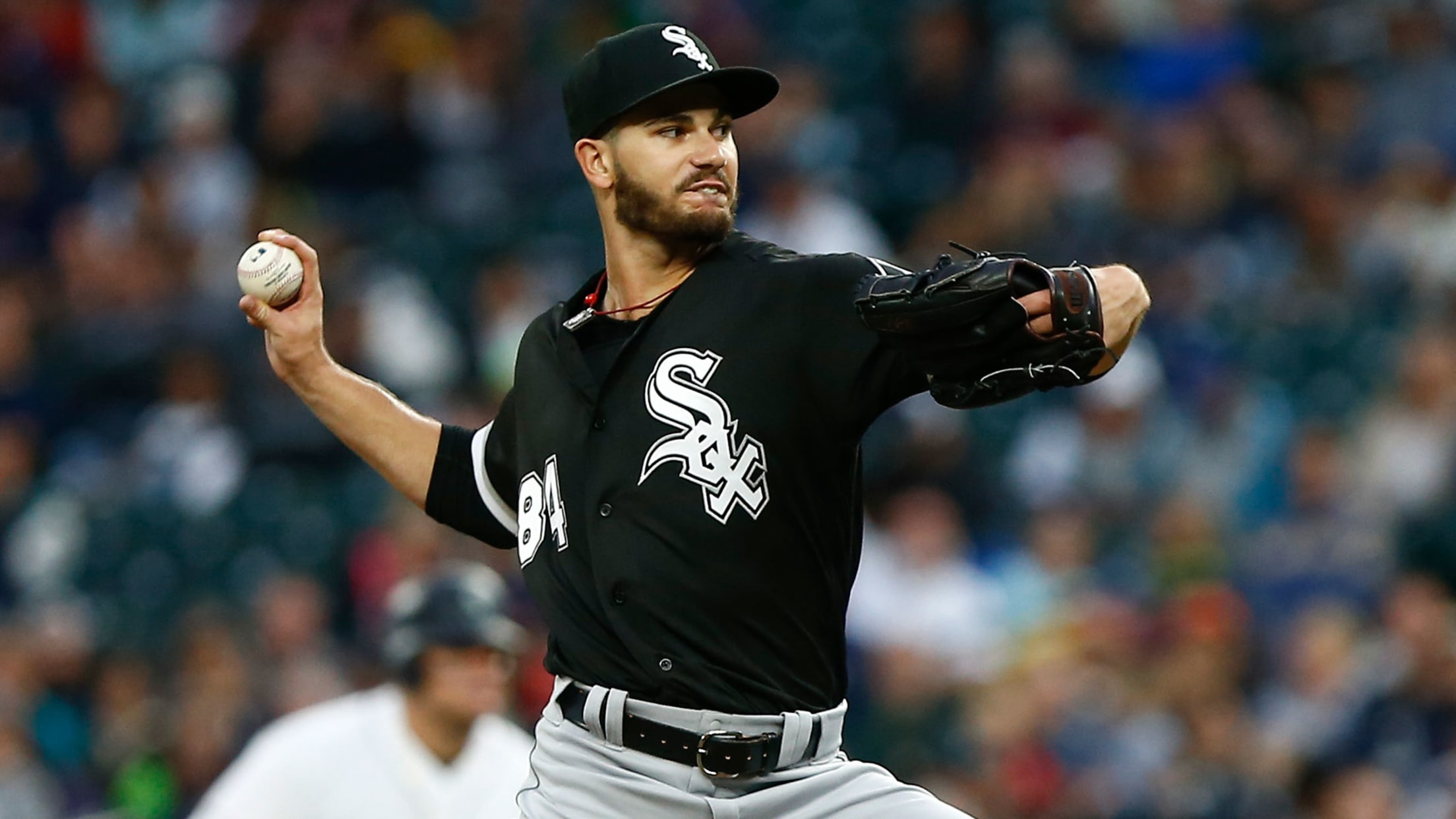 SEATTLE -- A White Sox team pondering its rotation for 2020 and beyond received some clarity Saturday night after Dylan Cease's encouraging start at T-Mobile Park, though their one-for-one trade last Nov. 30 was at the center of the outcome. Mariners catcher Omar Narvaez lifted a walk-off homer off White
White Sox big four chase career milestones
Offensive push from Moncada, Abreu, Jimenez, Anderson fuels victory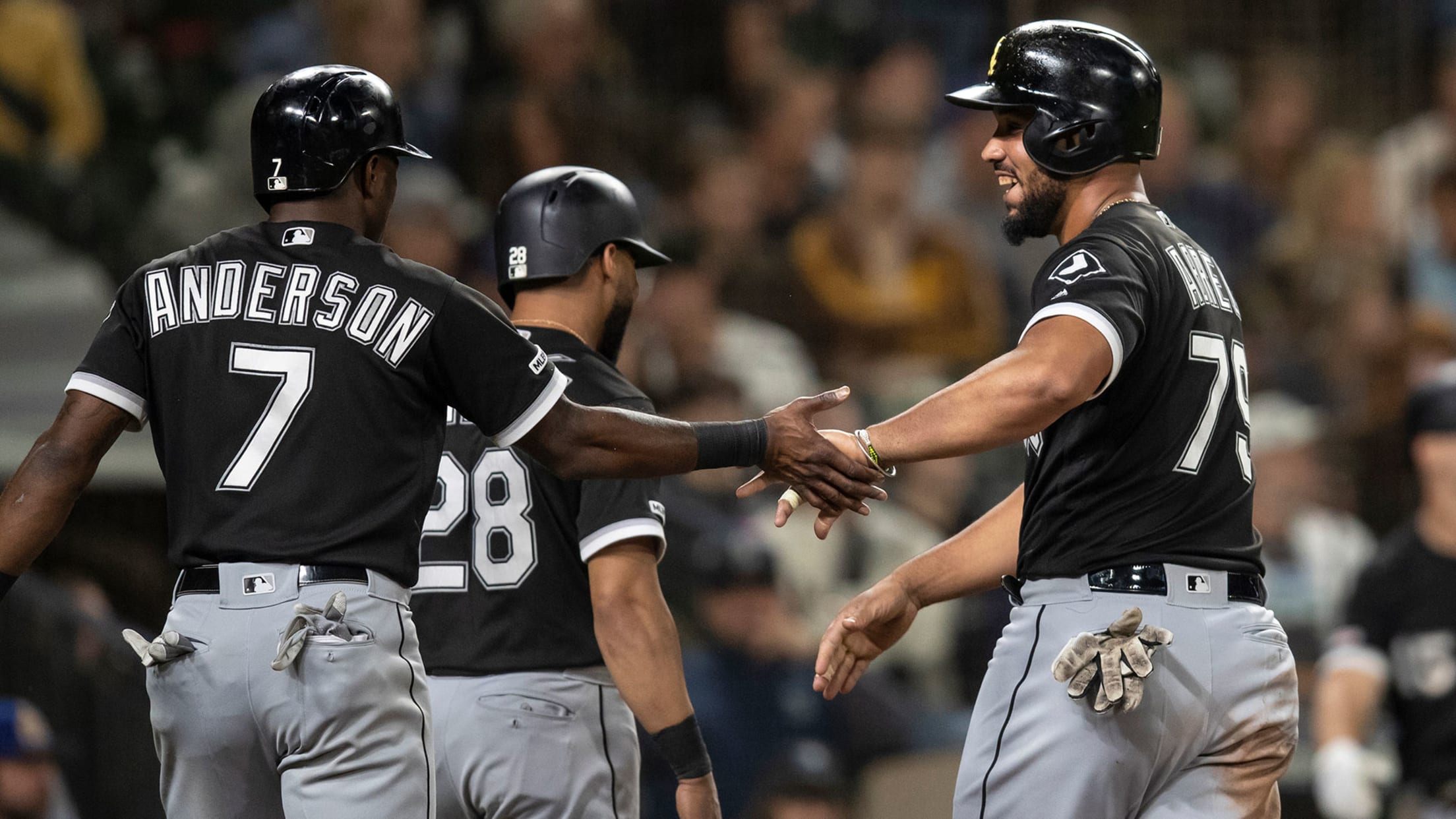 SEATTLE -- It was a big night for the big four in the White Sox lineup, as Chicago held on to a 9-7 win over the Mariners in a marathon series opener Friday night at T-Mobile Park. Yoán Moncada finished a homer shy of the cycle (literally feet short after
8 surprising league leaders in this wild year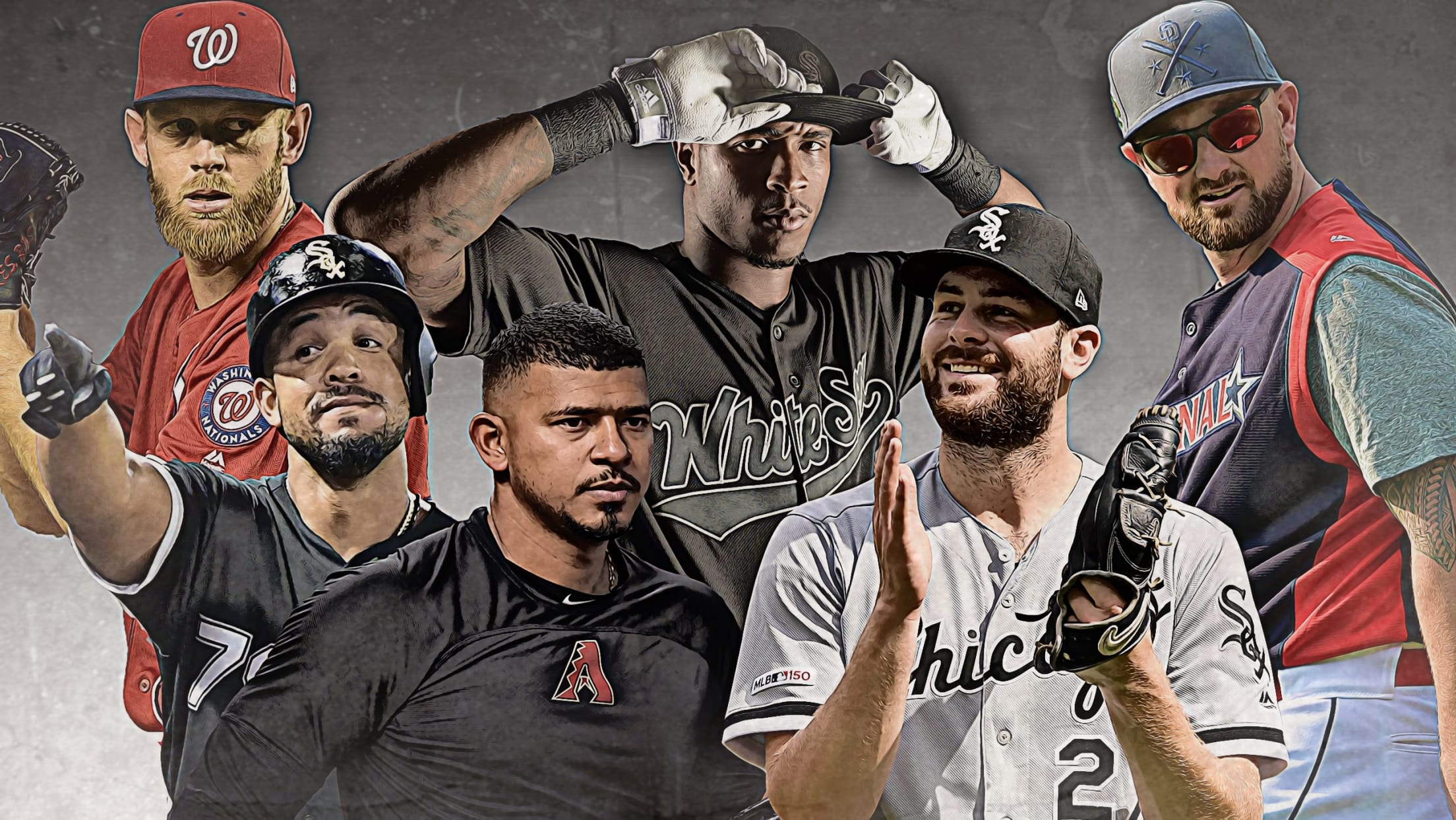 Certain stats, like batting average, RBIs and wins, have grown a bit out of fashion, and it's not difficult to understand why. But I'll confess: I'm a sucker for a baseball leaderboard. Wins Above Replacement (WAR) is the most efficient, effective stat, and Fielding Independent Pitching (FIP) tells us more
Anderson nominated for Clemente Award
Tragedy inspired White Sox shortstop to help others impacted by gun violence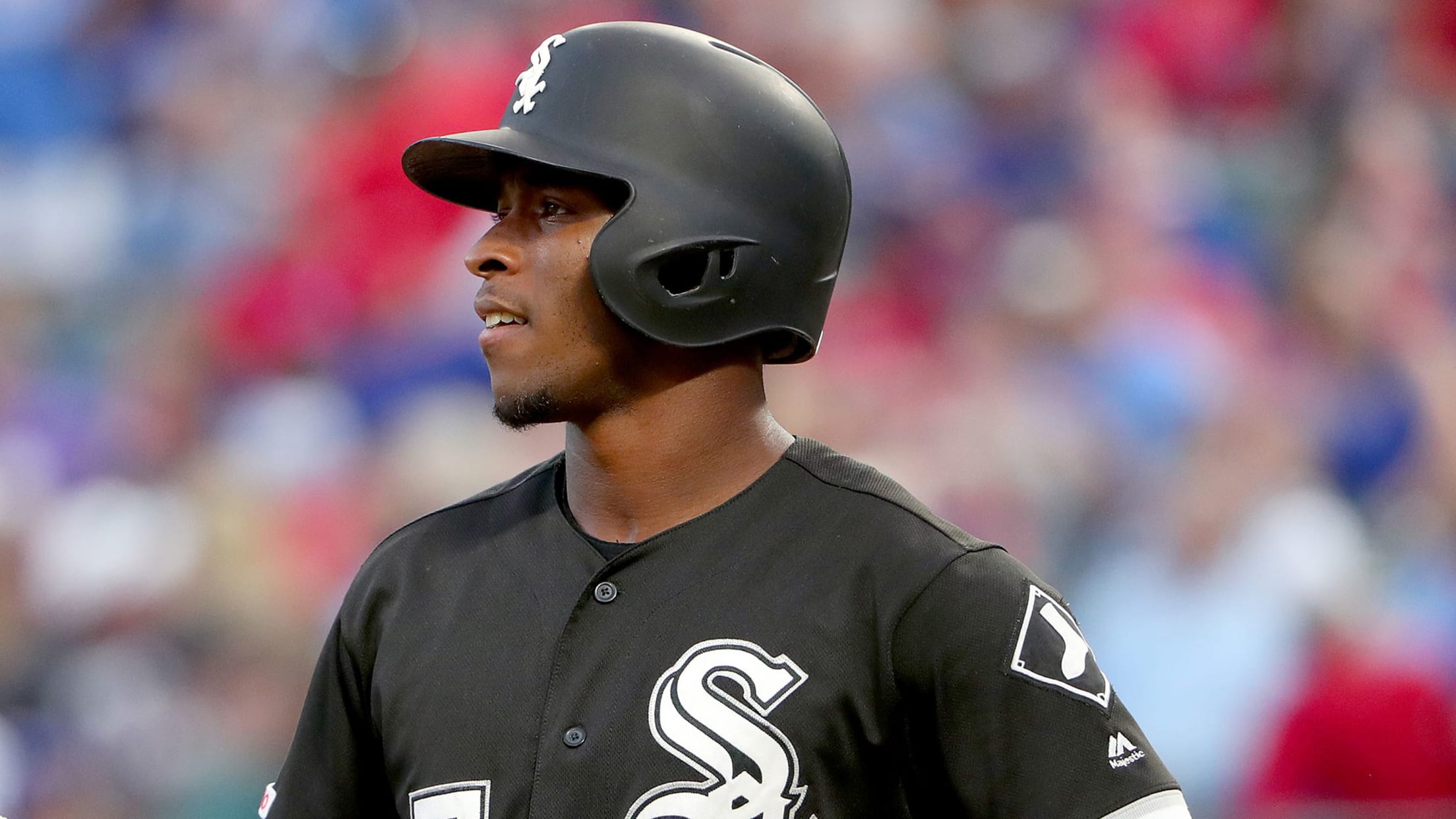 SEATTLE -- Tim Anderson still speaks gently when recounting the loss of his childhood best friend, Branden Deon Moss, who was shot and killed while defending a victim of assault in 2017. The tragedy inspired Anderson and his wife, Bria, to make an impact on those affected by violence, specifically
Giolito sets White Sox mark with 8 straight K's
Right-hander falls one shy of AL record in finale loss to Royals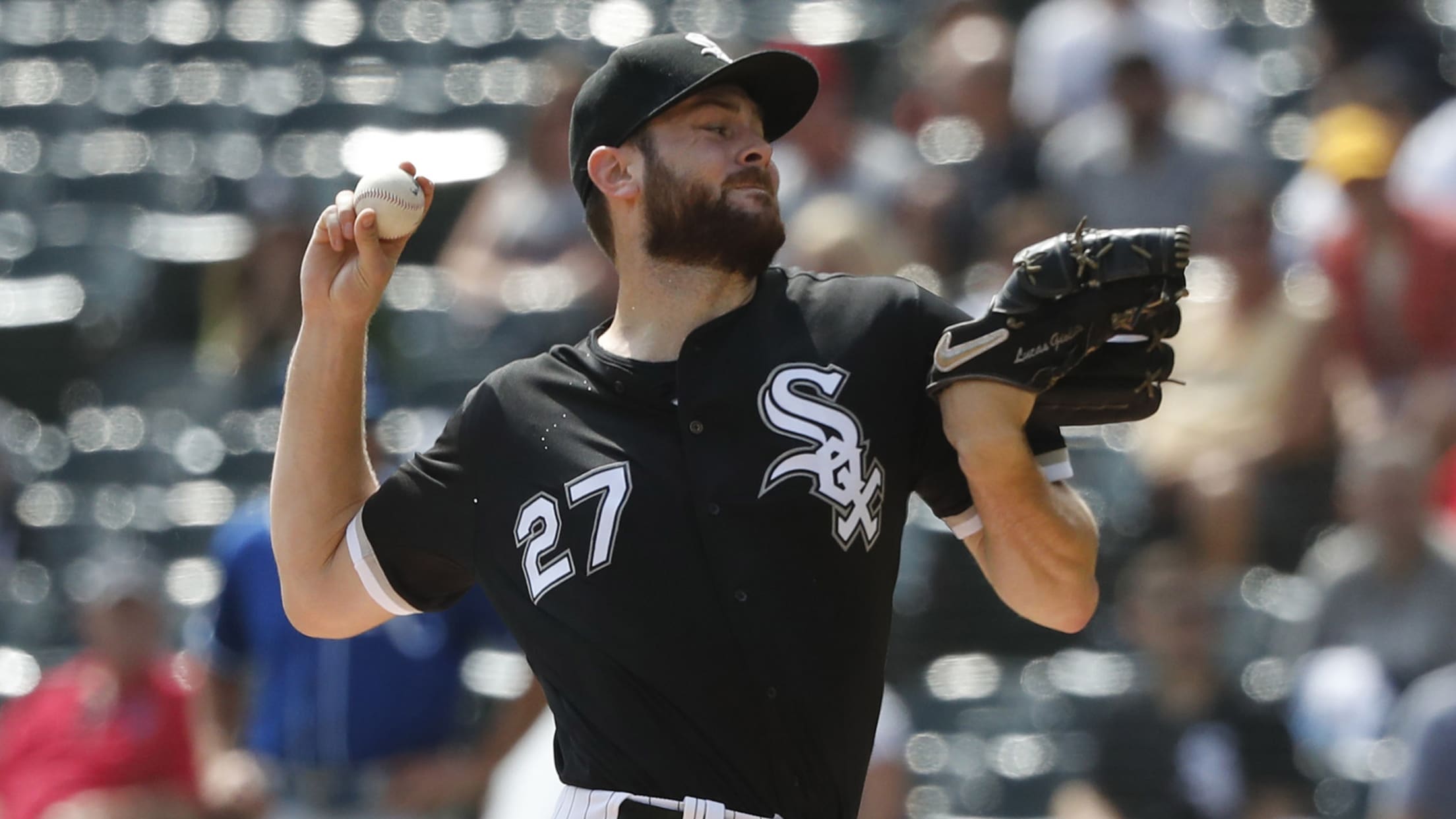 CHICAGO -- There have been more dominant Lucas Giolito starts from first pitch to last during his All-Star campaign this season than the six innings he threw during the White Sox 6-3 loss to the Royals on Thursday afternoon at Guaranteed Rate Field. But from the third to the fifth
Palka confident, snaps 0-for-21 with hit vs. KC
CHICAGO -- Even if Daniel Palka didn't want a constant reminder of his disappointing individual offensive results during the 2019 season, the ballpark scoreboards can't lie. "You have these \huge] scoreboards now. It's kind of hard to miss it," Palka told MLB.com prior to logging an infield single for his
Here's each team's top AFL prospect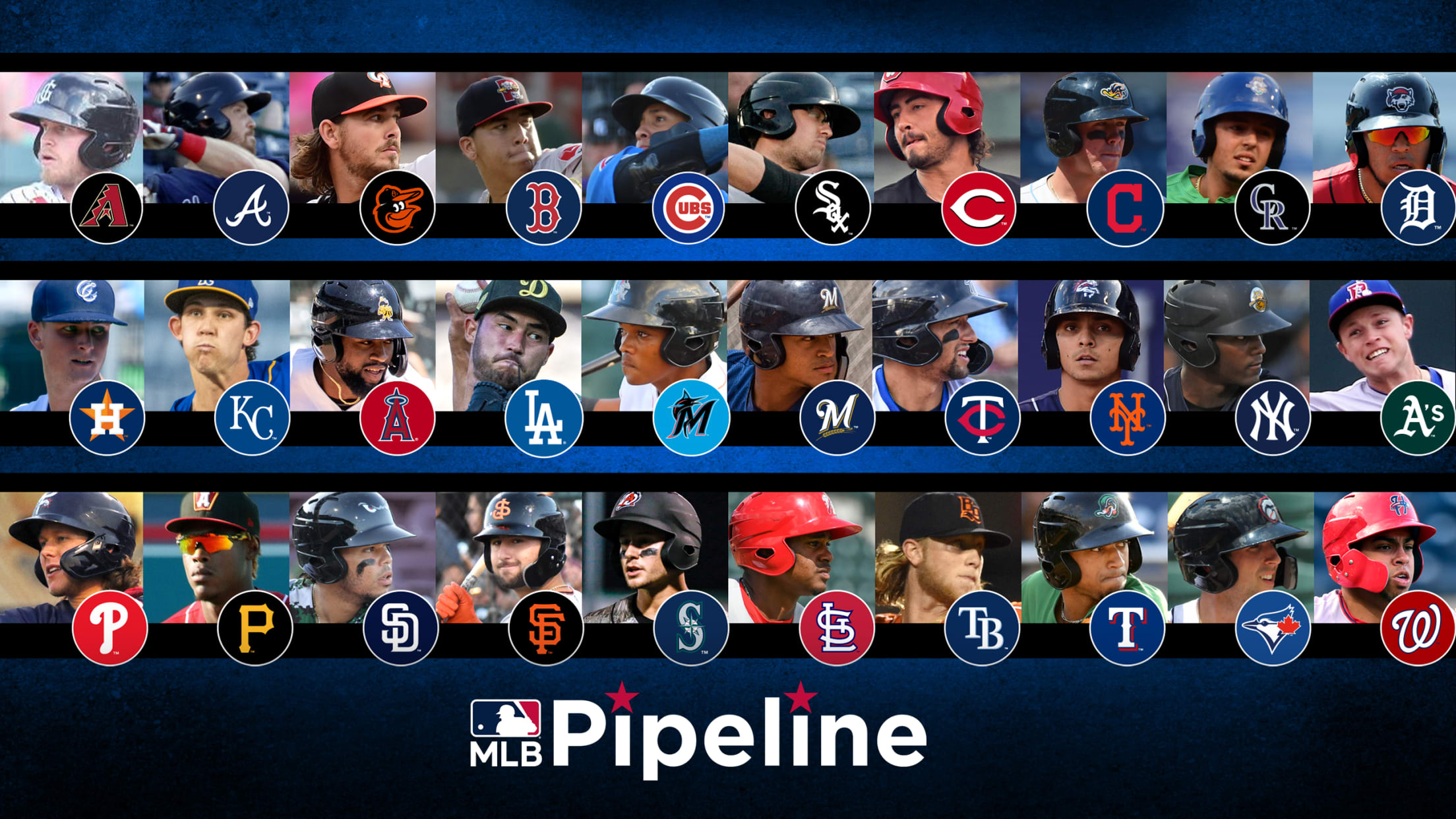 Next week marks the beginning of the 2019 Arizona Fall League, with Opening Day scheduled for Wednesday, Sept. 18. With seven players from every organization comprising six different teams, the AFL is considered a stepping stone en route to the Major Leagues because it offers players a unique chance to
What everyone got wrong about the AL Central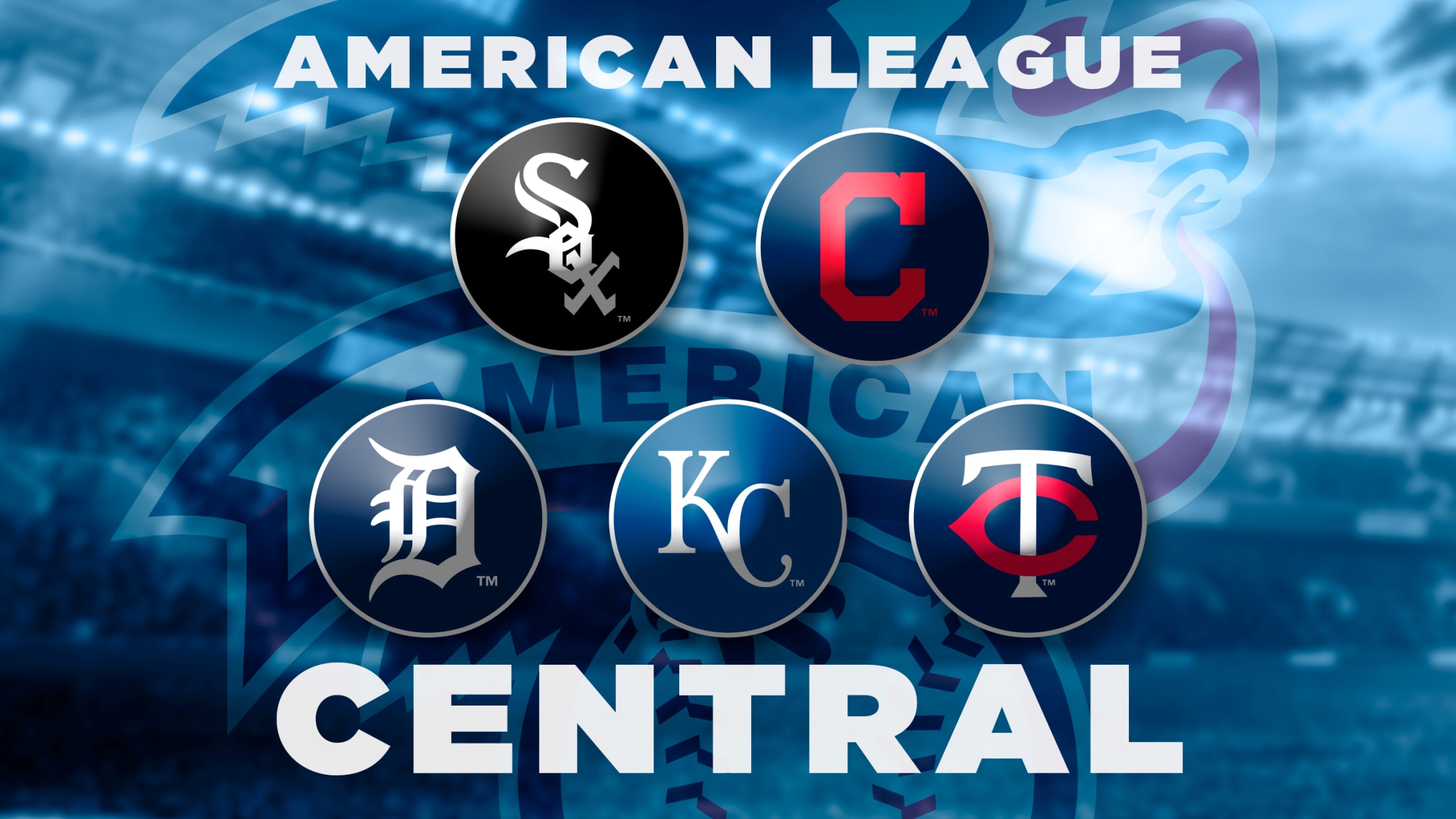 Picks, predictions, prognostications. They're fun to talk about before a baseball season starts, and they pretty much fly right out the window by the time May rolls around. Now that the regular season is wrapping up, let's take a look at some of the things we thought we knew about
These 15 prospects boosted their stock this year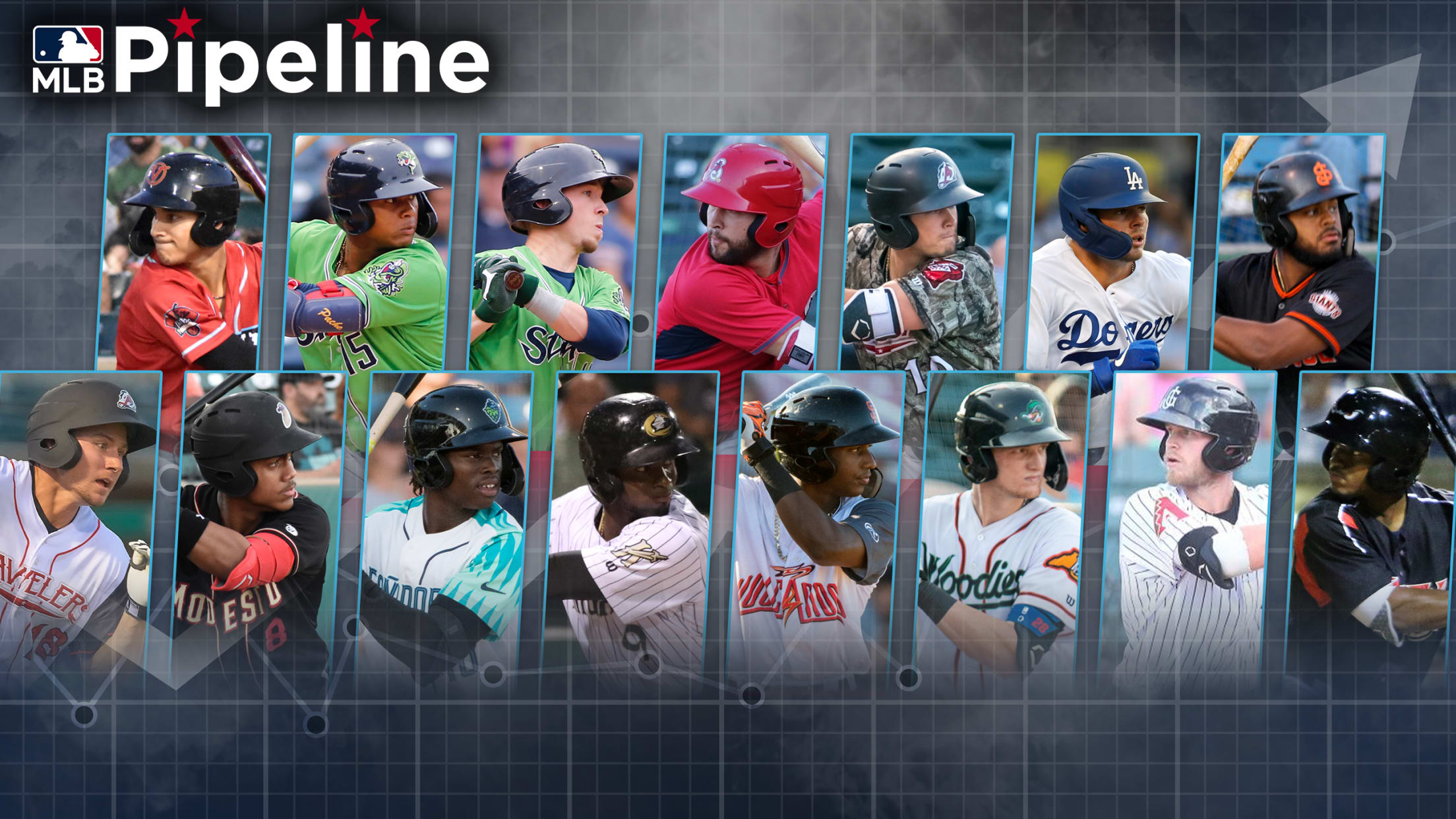 On Thursday, we took a look at pitchers who boosted their stock with a strong 2019 season. Let's flip the script and look at hitters. The following group of 15 position players are all currently in the Top 100, though they didn't all start the year there. All have raised
VOTE: Balloting underway for Clemente Award
Players to be recognized for community, philanthropic efforts; voting ends Sept. 29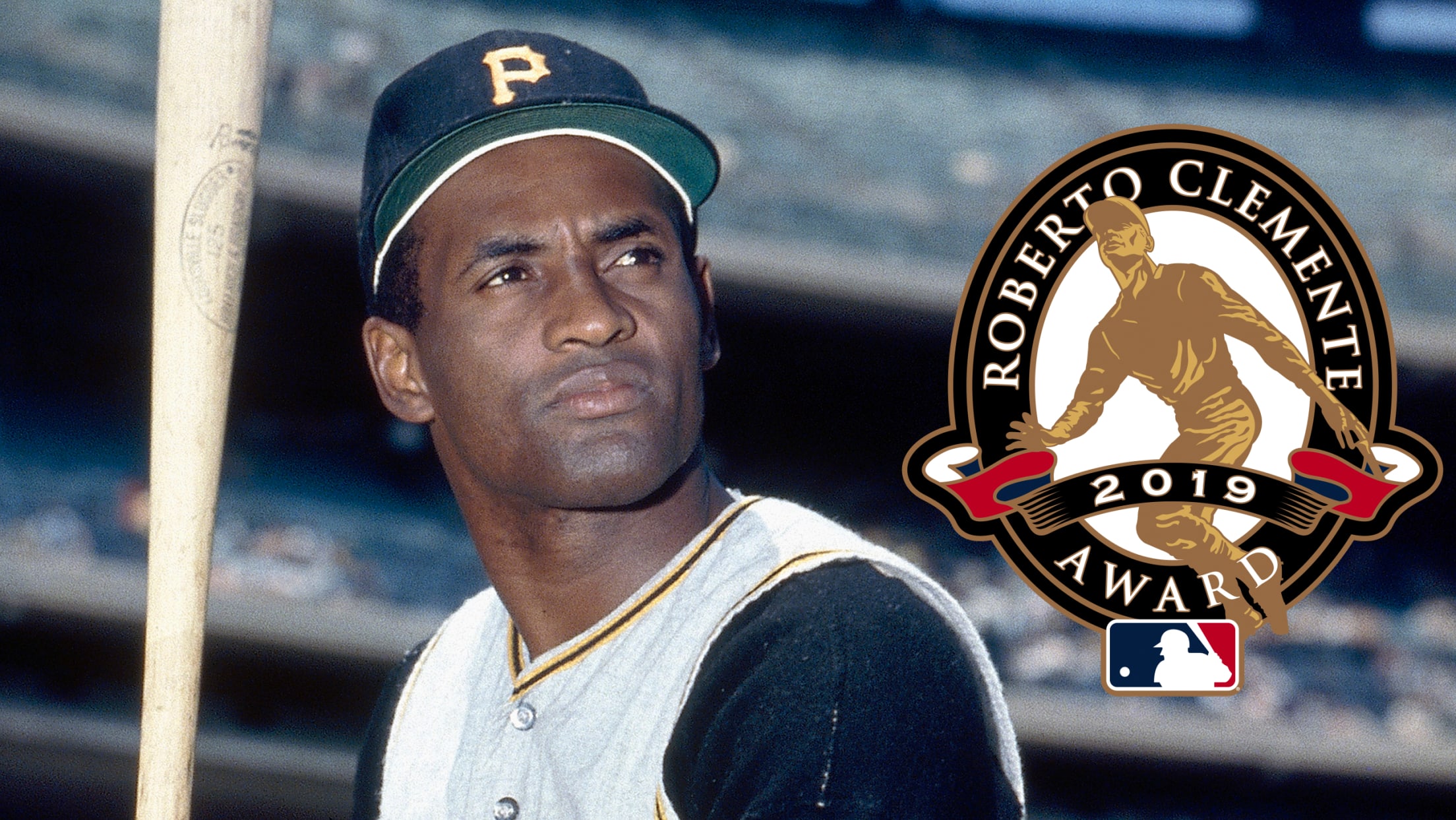 Major League Baseball announced the 30 club nominees for the 2019 Roberto Clemente Award, the most prestigious individual award for Major League players. The Roberto Clemente Award is the annual recognition of a Major League player who best represents the game of baseball through extraordinary character, community involvement, philanthropy and
Lopez burned by homers, 'overthrowing' vs. KC
Jimenez, Abreu go deep for White Sox as teams combine for 7 HRs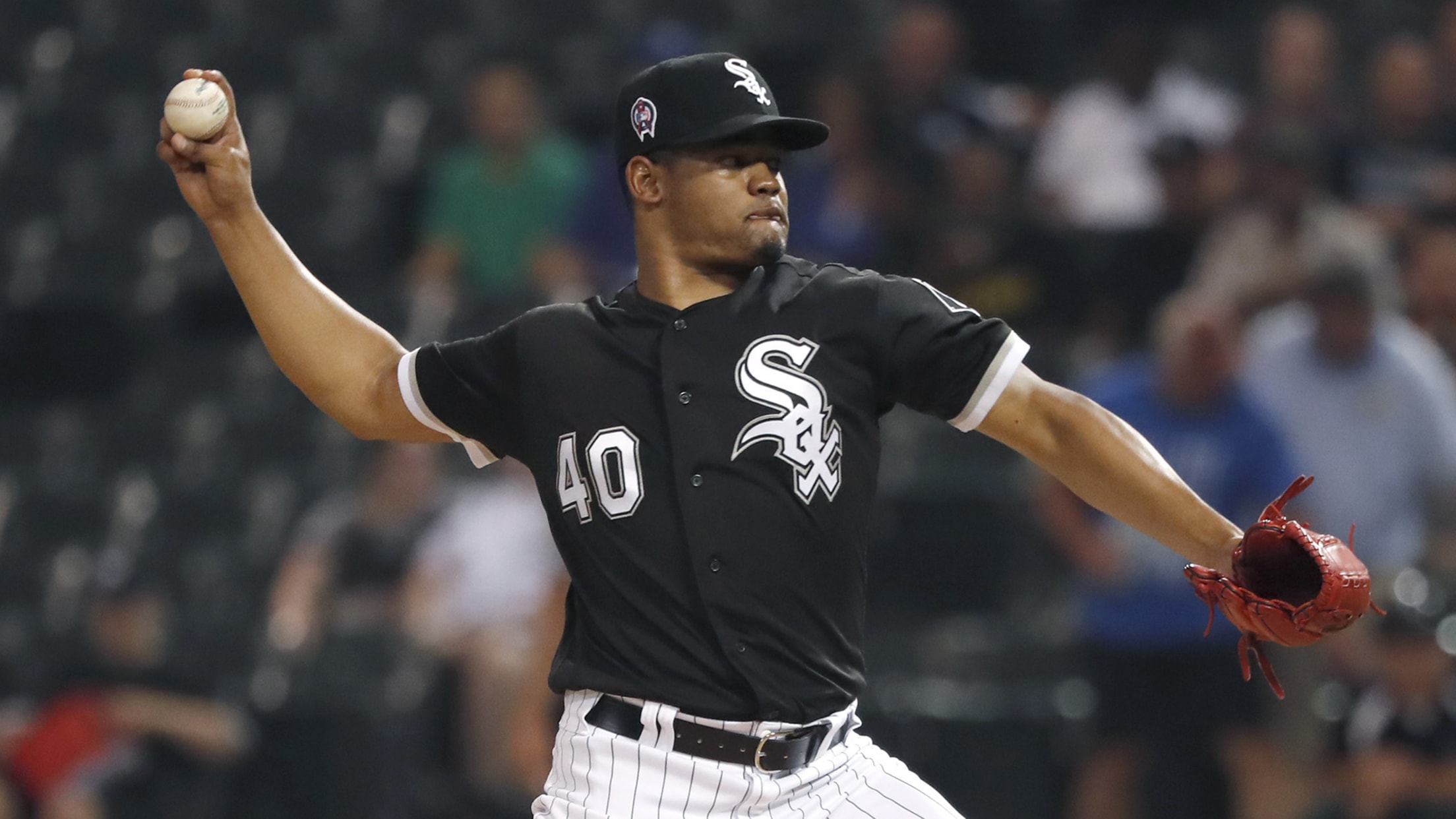 CHICAGO – The story of Reynaldo López's season falling below somewhat lofty expectations set last year could be described as "Good stuff, but … ." Not executing. Not finding consistency from start to start. That poor execution part of the scenario played out again on a humid Wednesday night at
White Sox recall, reflect on 9/11 anniversary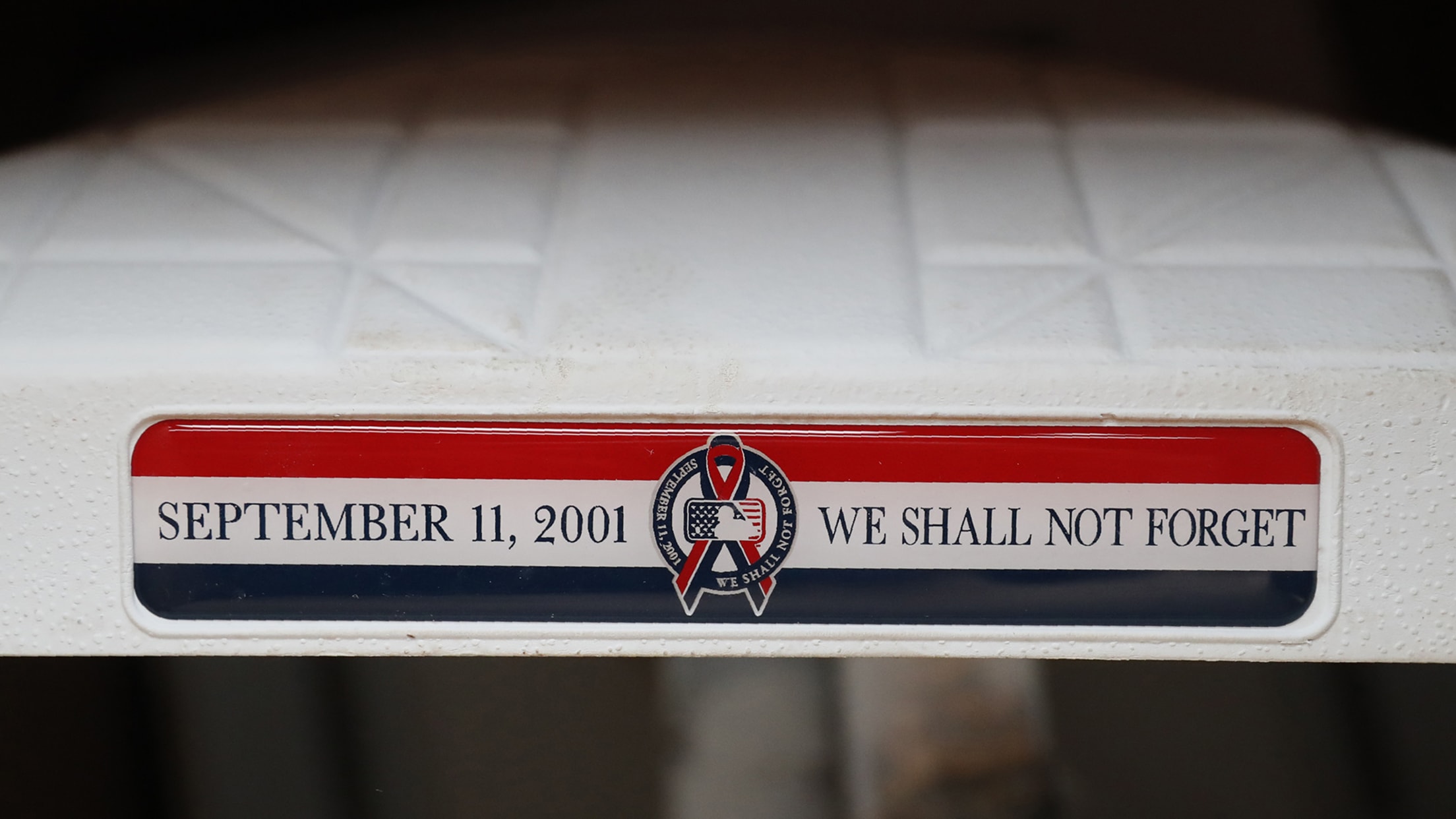 CHICAGO -- Joe McEwing was part of the Mets when the atrocities of 9/11 took place 18 years ago. Time has moved forward, but the memories of that horrible day have not faded in the mind of the White Sox bench coach. "I remember everything vividly," McEwing said prior to
The top 10 prospects a year from now will be ...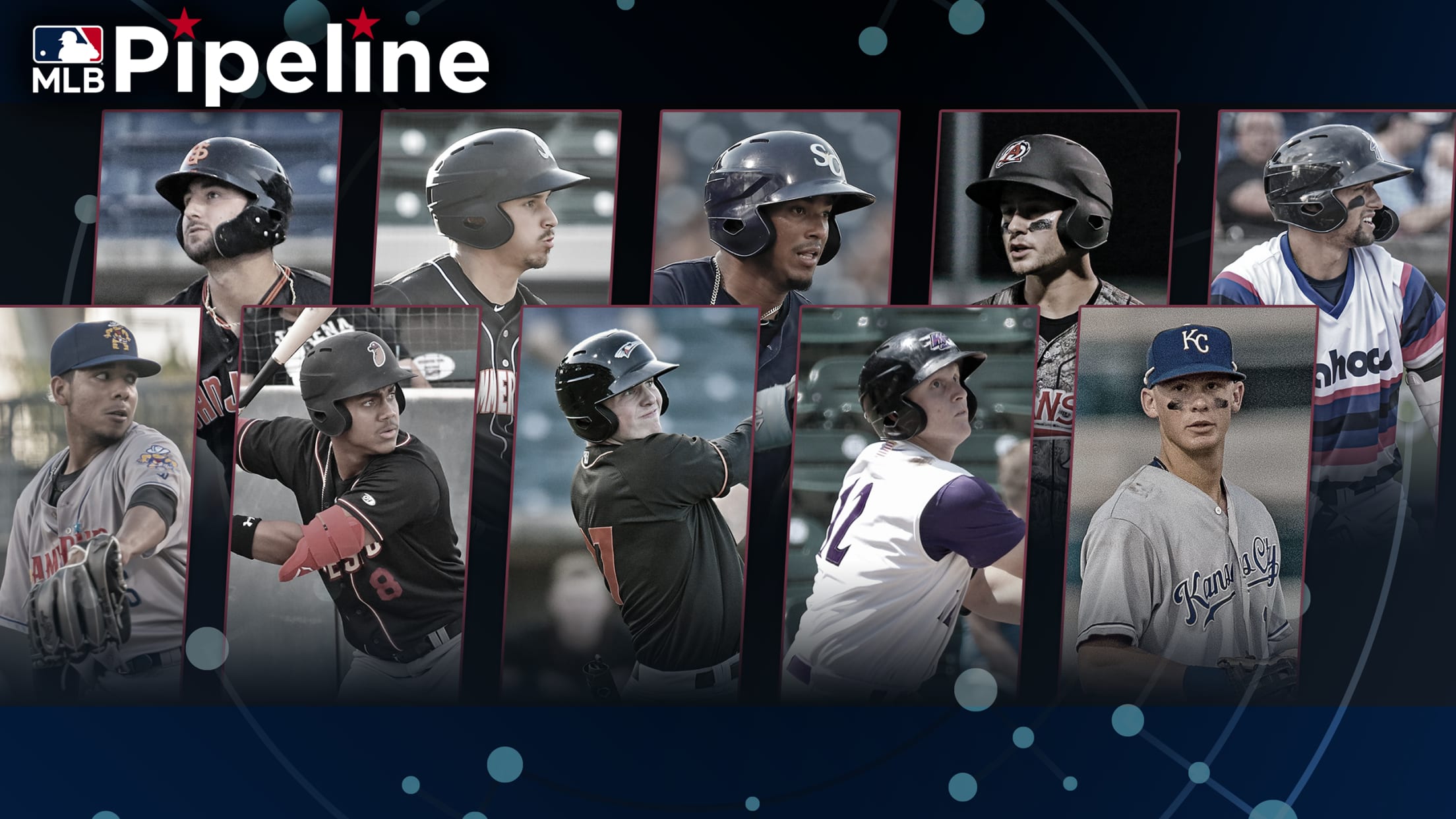 It has become an annual tradition here at MLB Pipeline to gaze a year into the future and try to identify the top 10 prospects in baseball at the end of the next season. In all likelihood, Rays shortstop Wander Franco will rank No. 1 12 months from now, just
White Sox pleased with player growth in 2019
No. 3 prospect Vaughn visits Chicago; Renteria back from surgery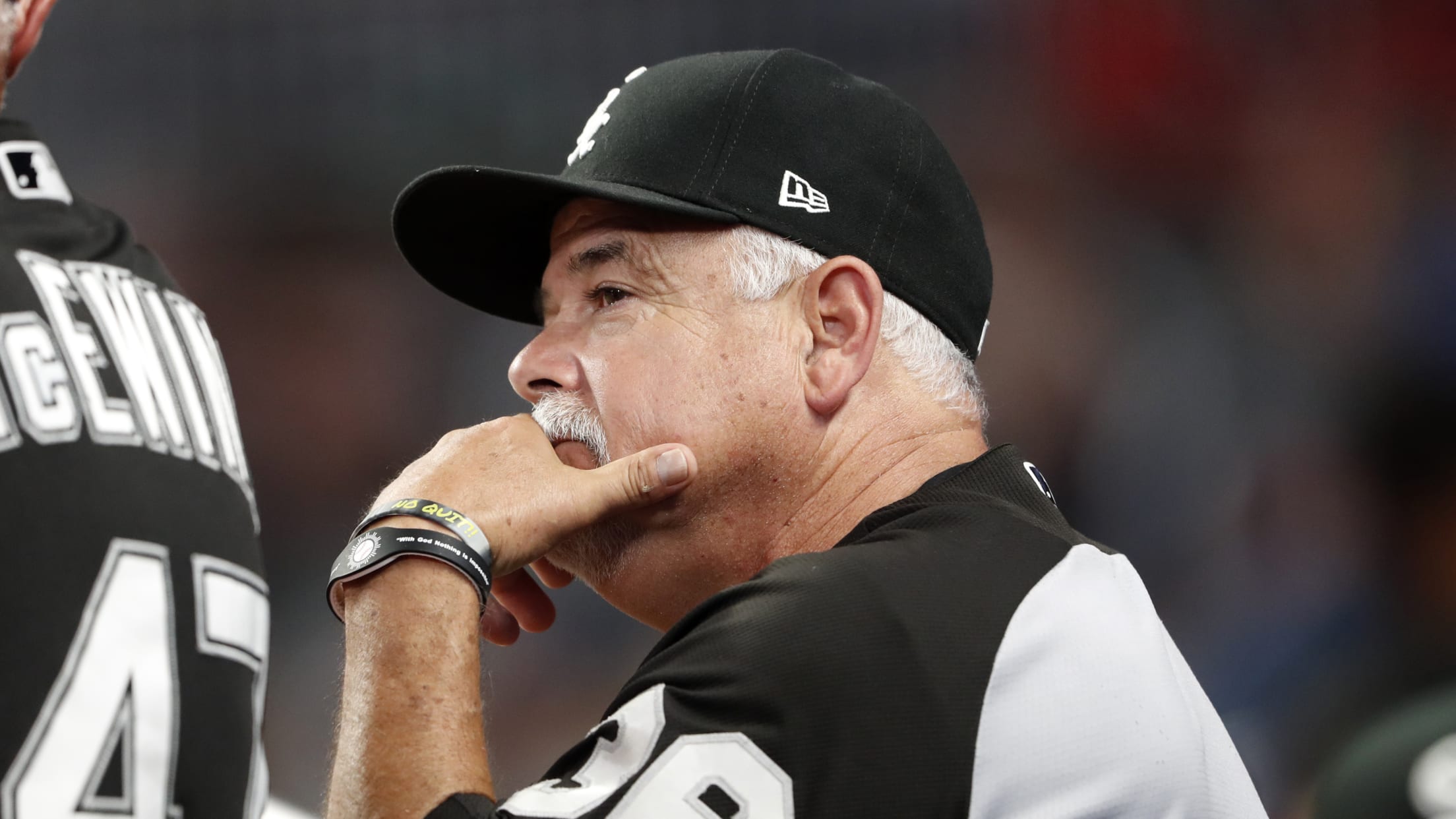 CHICAGO -- There's no question the White Sox have made decided strides from their 100-loss campaign in 2018. At the very least, the final record in 2019 will support that growth. But that development isn't quite what manager Rick Renteria envisioned for his team before this season began. "We were
Eloy's 1st career grand slam sparks White Sox
Moncada's 2-run jack caps team's 3-HR game against Royals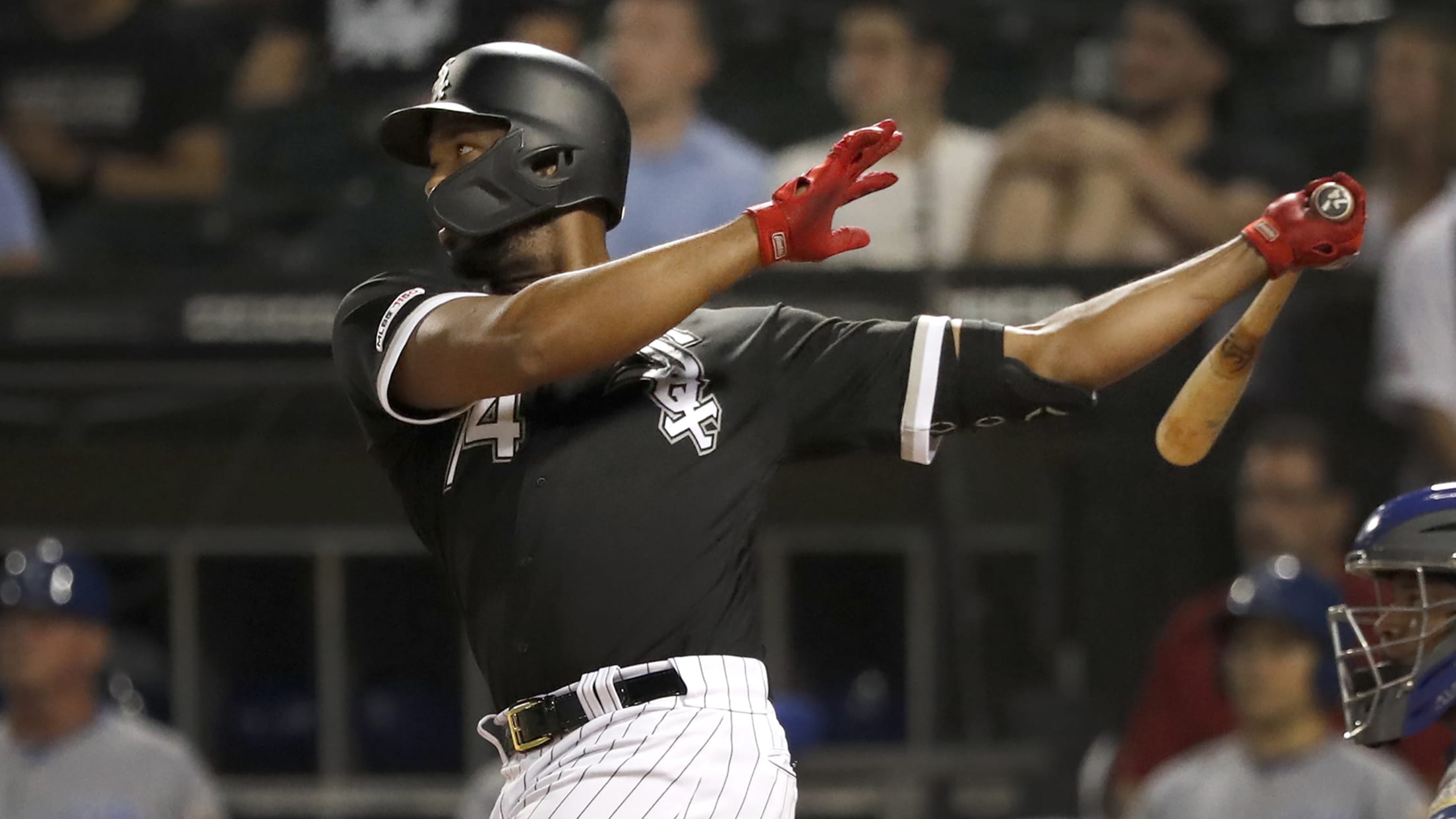 CHICAGO -- Eloy Jiménez and Yoán Moncada homered for the first time in the same Major League contest in leading the White Sox to a 7-3 victory over the Royals on Tuesday night at Guaranteed Rate Field, giving Chicago a 9-8 edge in the season series. This marked the first,
White Sox poised to enter next phase of rebuild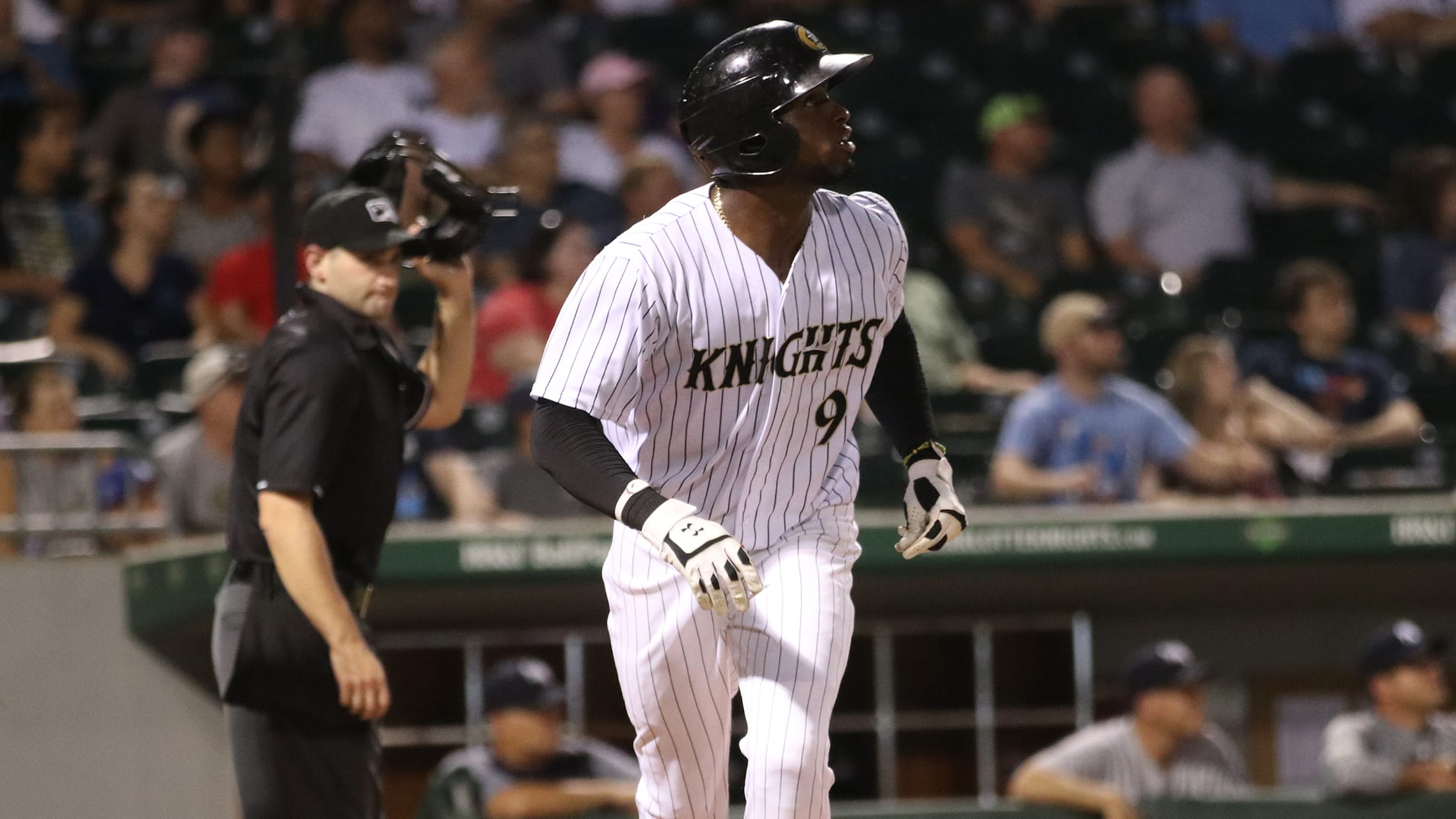 CHICAGO -- Late Saturday evening, the White Sox officially were eliminated from 2019 postseason contention. On Sunday afternoon at Guaranteed Rate Field, they surpassed their '18 win total of 62 with 19 games remaining in the season. Both outcomes were expected, certainly within the current campaign but also before the
Young Cease fights through control problems
Rookie makes big pitches, rewards decision to let him work out of jams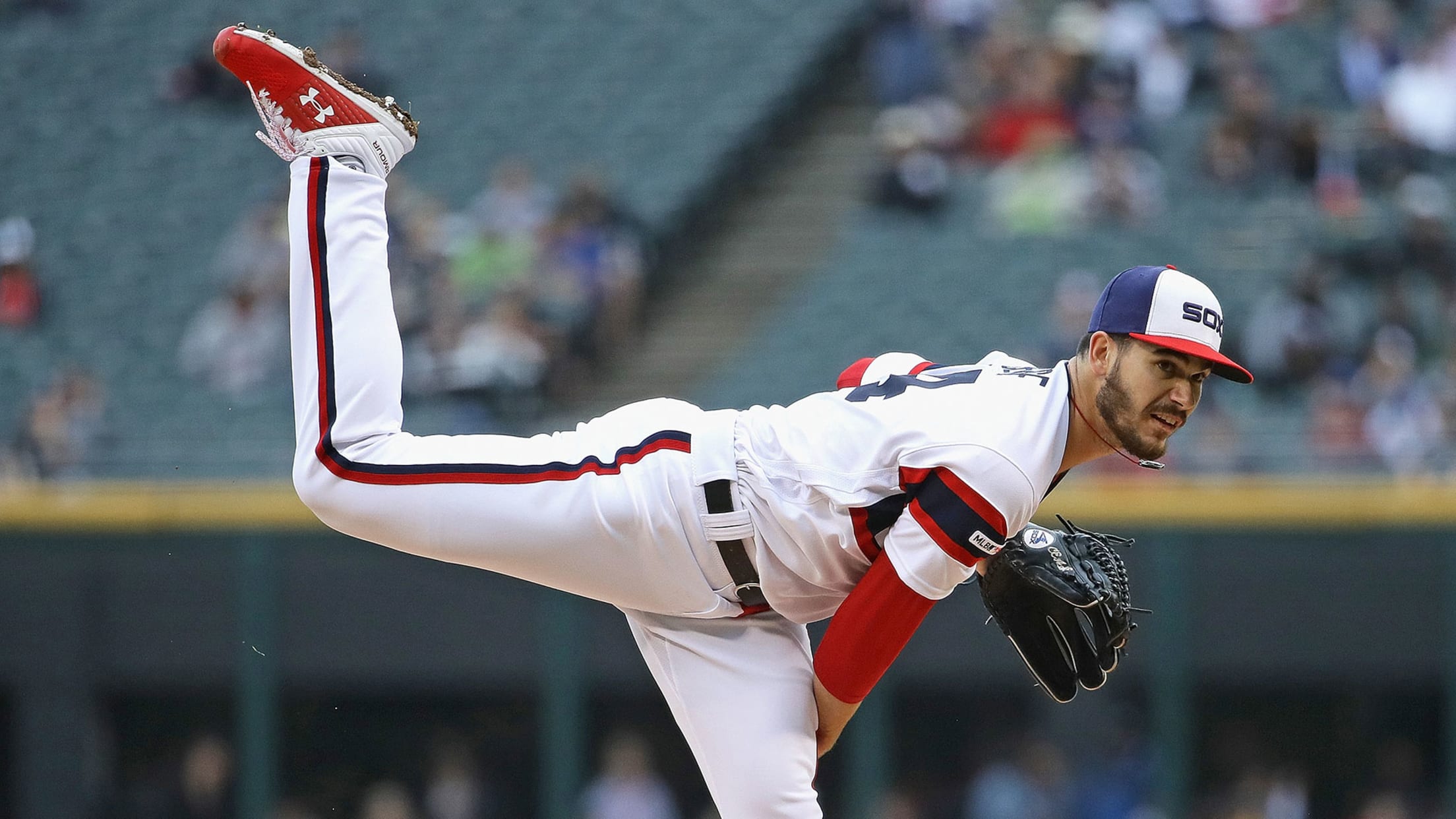 CHICAGO -- When Joe McEwing came to the mound in the second inning of Sunday's 5-1 White Sox victory over the Angels at Guaranteed Rate Field, it looked as if Dylan Cease's day was coming to an early end. Cease walked five in the first 1 1/3 innings, stranding the
Mendick hits first Major League home run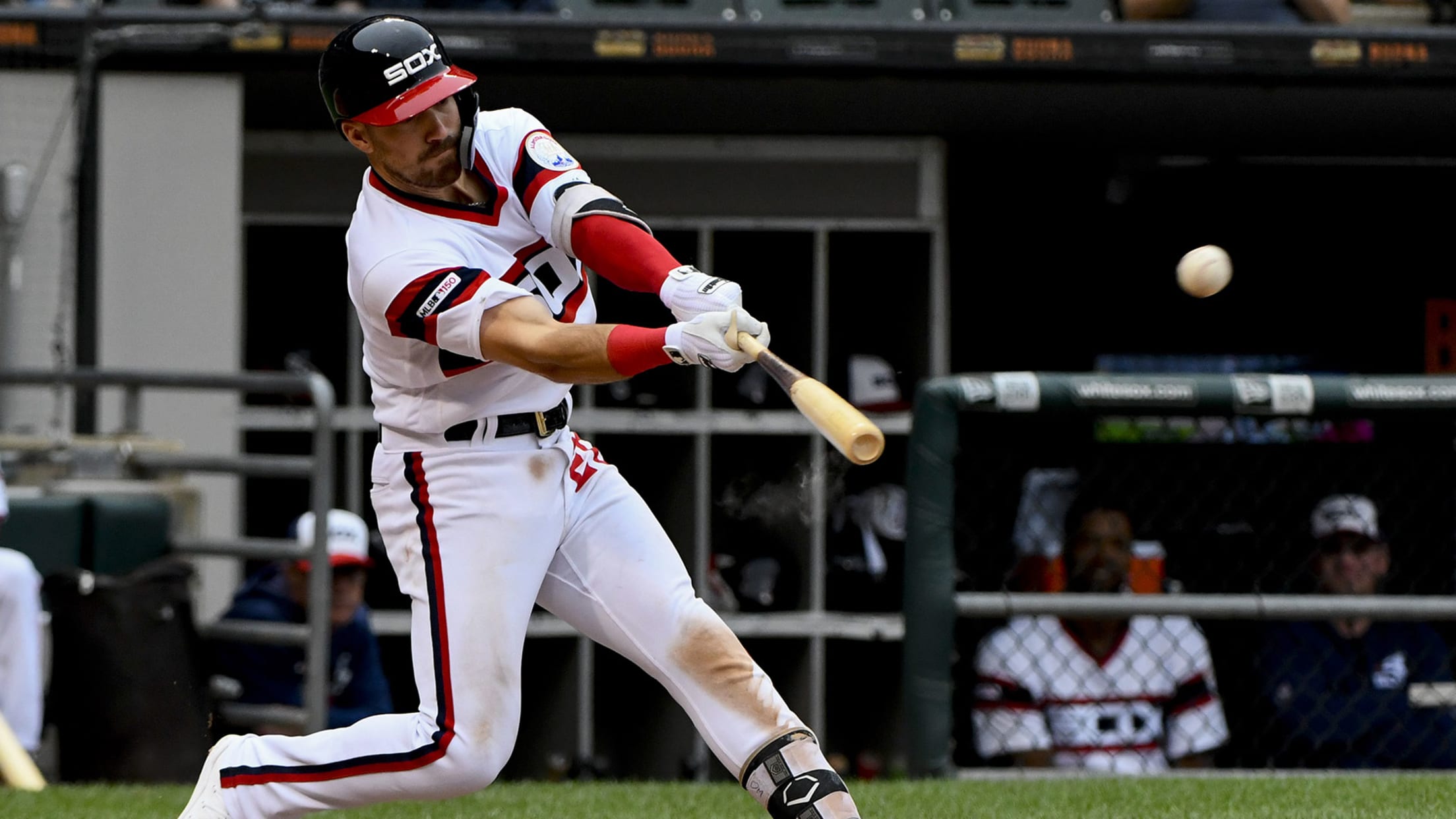 CHICAGO -- Danny Mendick's state of baseball euphoria was at such an elevated level when he met with the media following Sunday's 5-1 White Sox victory over the Angels at Guaranteed Rate Field that Chicago's utility infielder didn't know if the ball from his first home run had been retrieved.
Here is the Prospect Team of the Year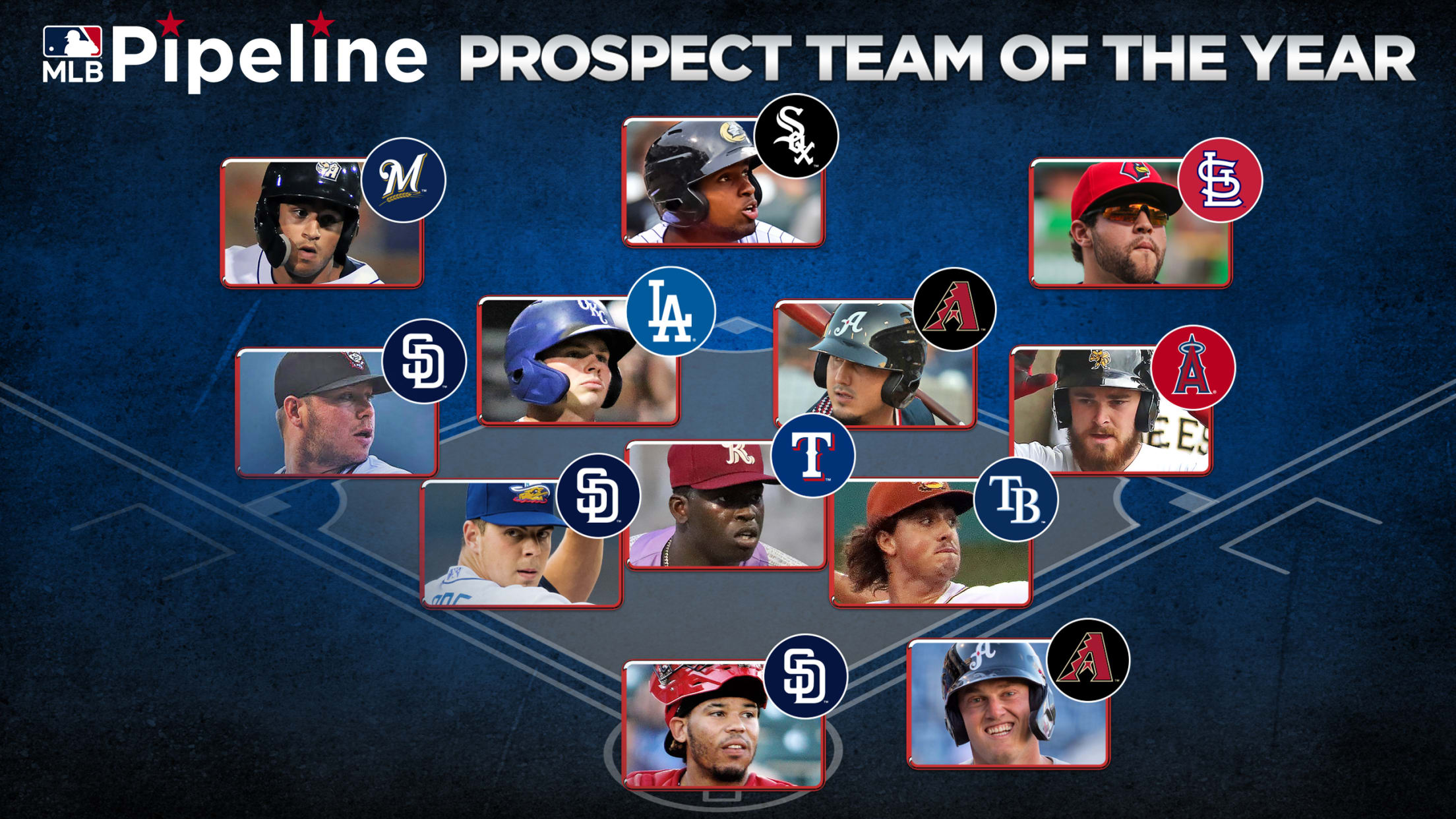 Though Luis Robert is an outfielder and MacKenzie Gore is a left-handed pitcher, they have a lot in common. They both were highly touted prospects who commanded lavish bonuses in 2017, but injuries waylaid them during their first full professional season. Finally healthy in 2019, they dominated. Robert, who signed
Kopech's goal: to compete for job in spring
White Sox prospect working on mechanics in rehab from Tommy John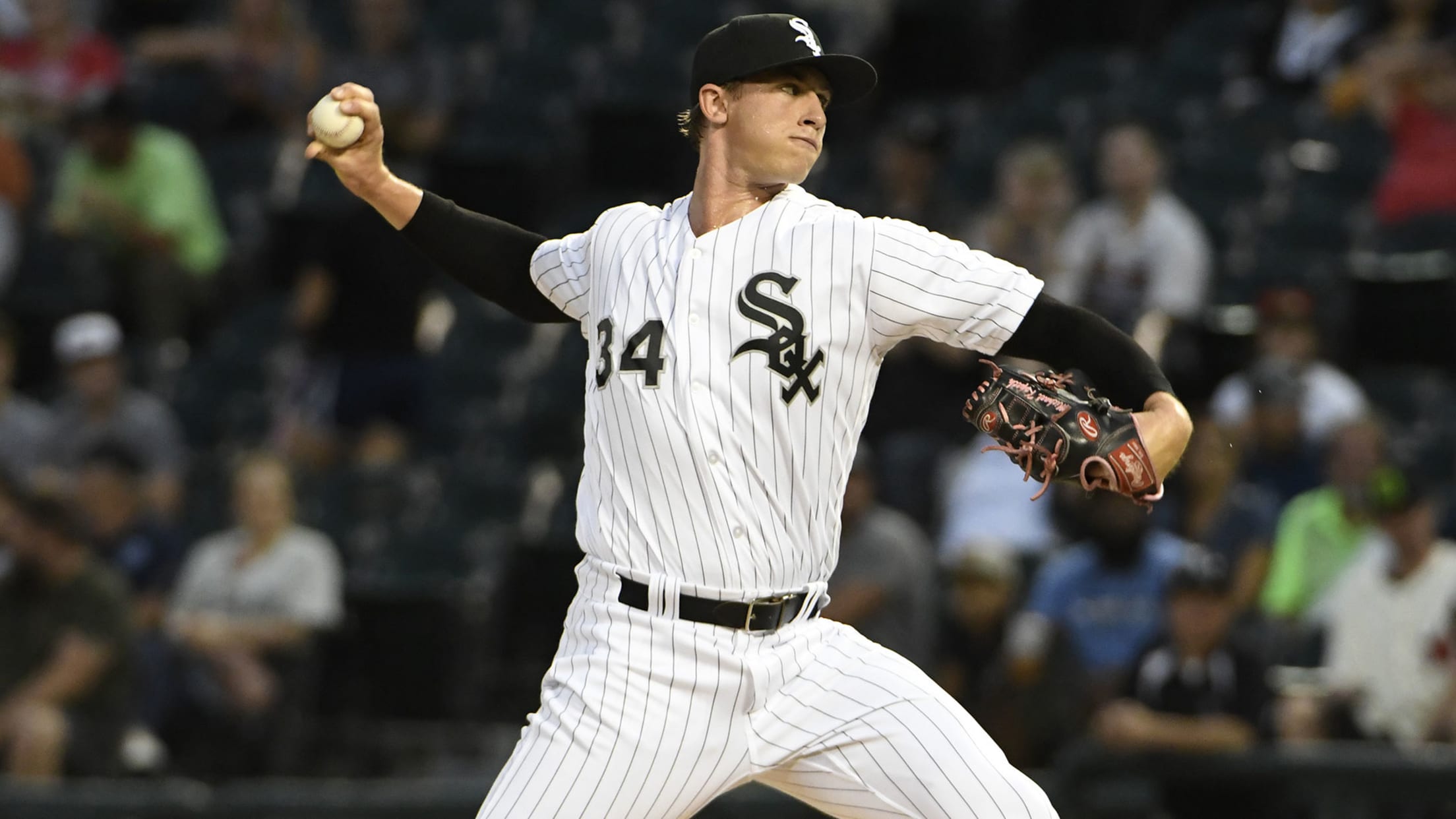 CHICAGO -- The phrase "normal guy" rarely is used in describing the electric mound ability possessed by Michael Kopech, the No. 17 prospect overall per MLB Pipeline. Not when you can hit 100 mph with your fastball, as an example. But hearing those words in conjunction with the White Sox
Abreu notches fourth 30-homer, 100-RBI season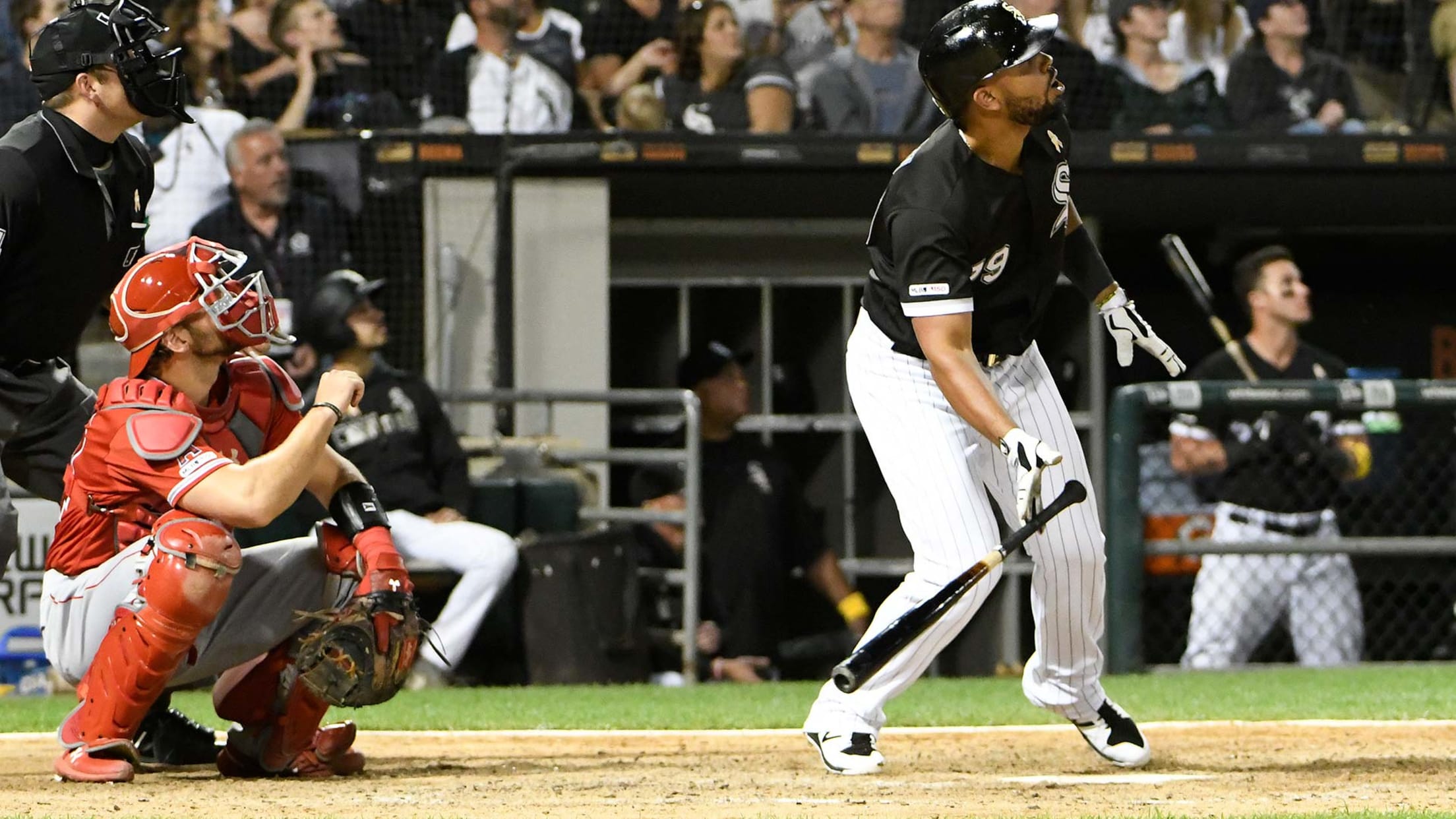 CHICAGO -- White Sox first baseman José Abreu made franchise history during his team's 8-7 loss to the Angels Saturday night at Guaranteed Rate Field with his 30th home run of 2019. That long ball total, coupled with his American League-leading 111 RBIs, marks the fourth season in Abreu's storied
When was your team's last October win?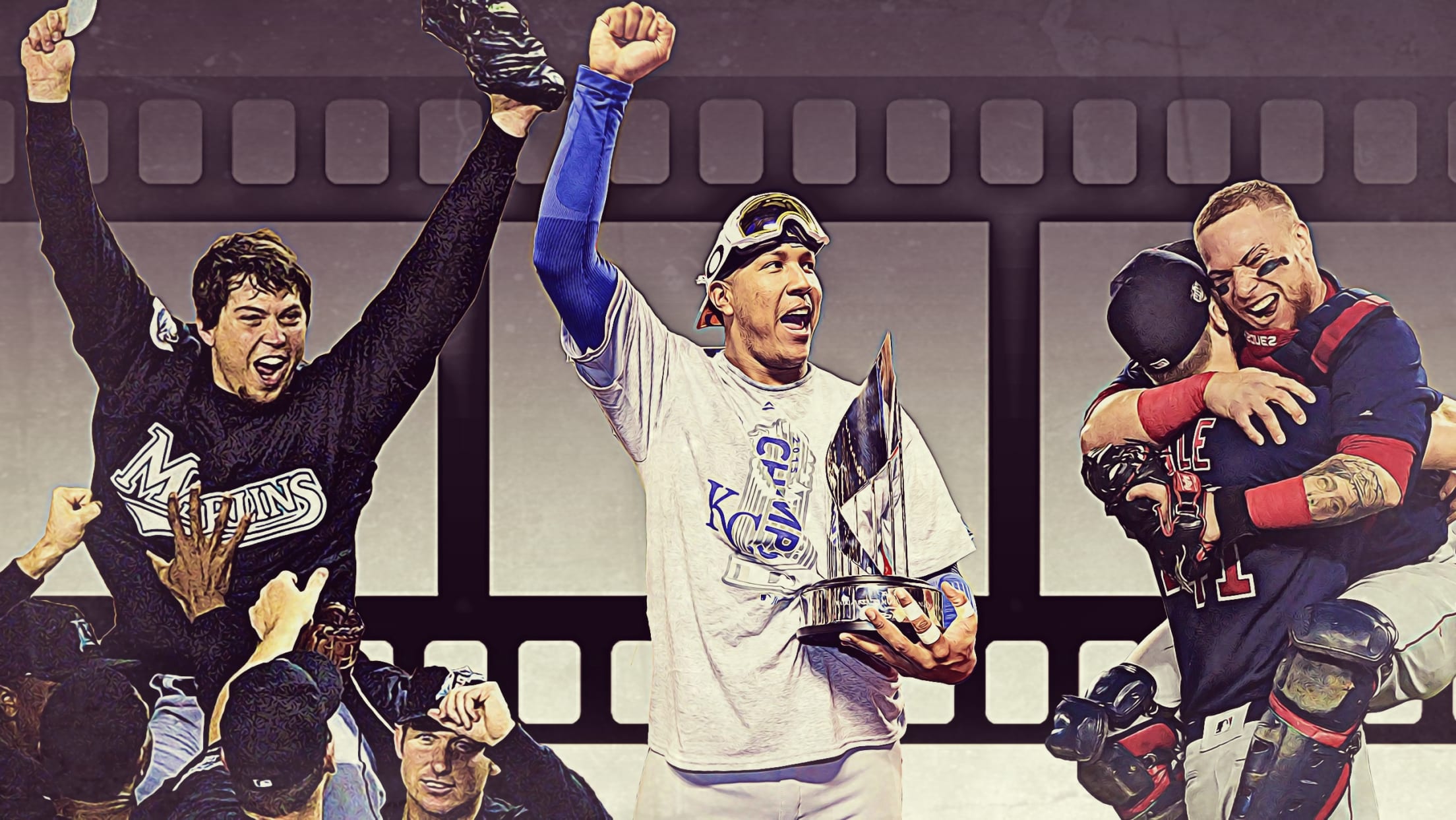 It is difficult enough to reach the postseason, and even harder, once you've made it there, to win. Postseason wins should never be taken for granted. Because you never know how long it will take you to get another one. So today at The Thirty, we step into the wayback
Kopech growing out his hair for a worthy cause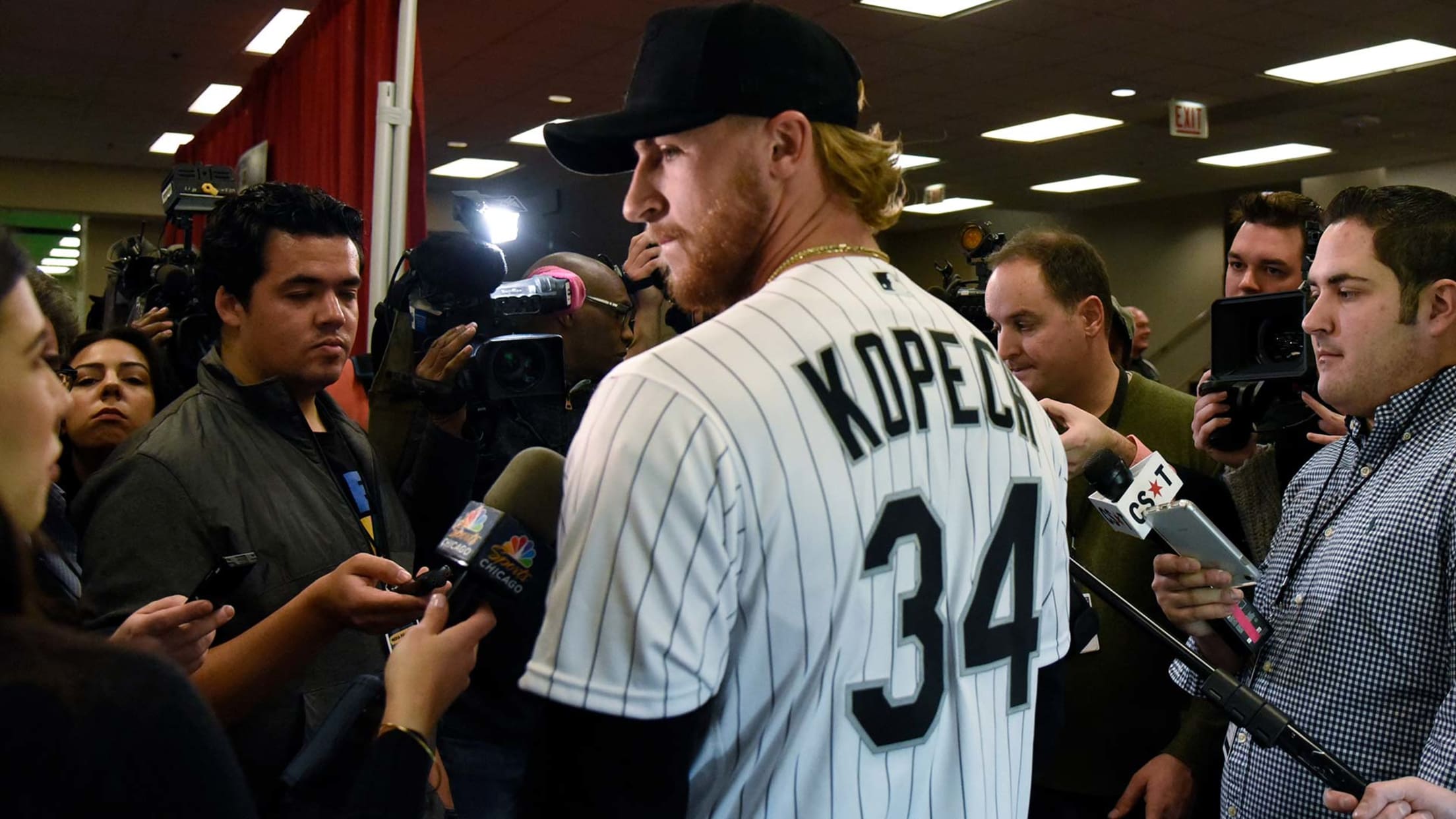 CHICAGO -- Michael Kopech is going against a White Sox team grooming policy, but he's doing it for a great cause, and he's doing it with the full blessing of the organization. In partnership with Chicago White Sox Charities (CWSC), the right-handed hurler has launched "Kopech's Big Kut," a charity
Giolito, Anderson shine, but bullpen falters late
Abreu matches career high in RBIs; Palka's offensive woes continue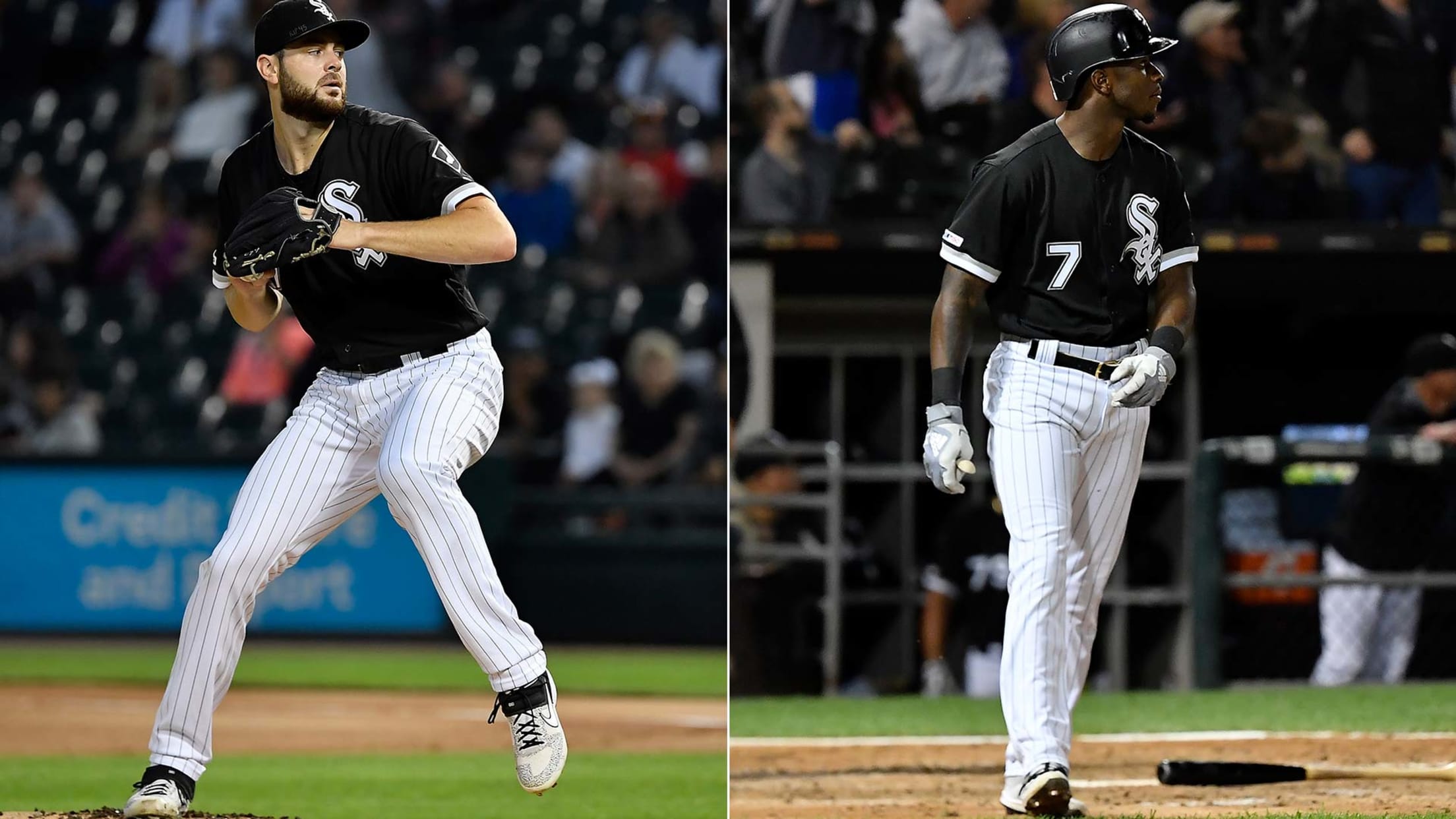 CHICAGO – A potential third win in four games for the White Sox quickly turned into the team's 10th loss in their last 13 games, as the Angels rallied for a 5-4 victory Friday night during the series and homestand opener at Guaranteed Rate Field. Here's a look at six