Konerko makes Hall of Fame ballot debut
First baseman headlines group of former White Sox on ballot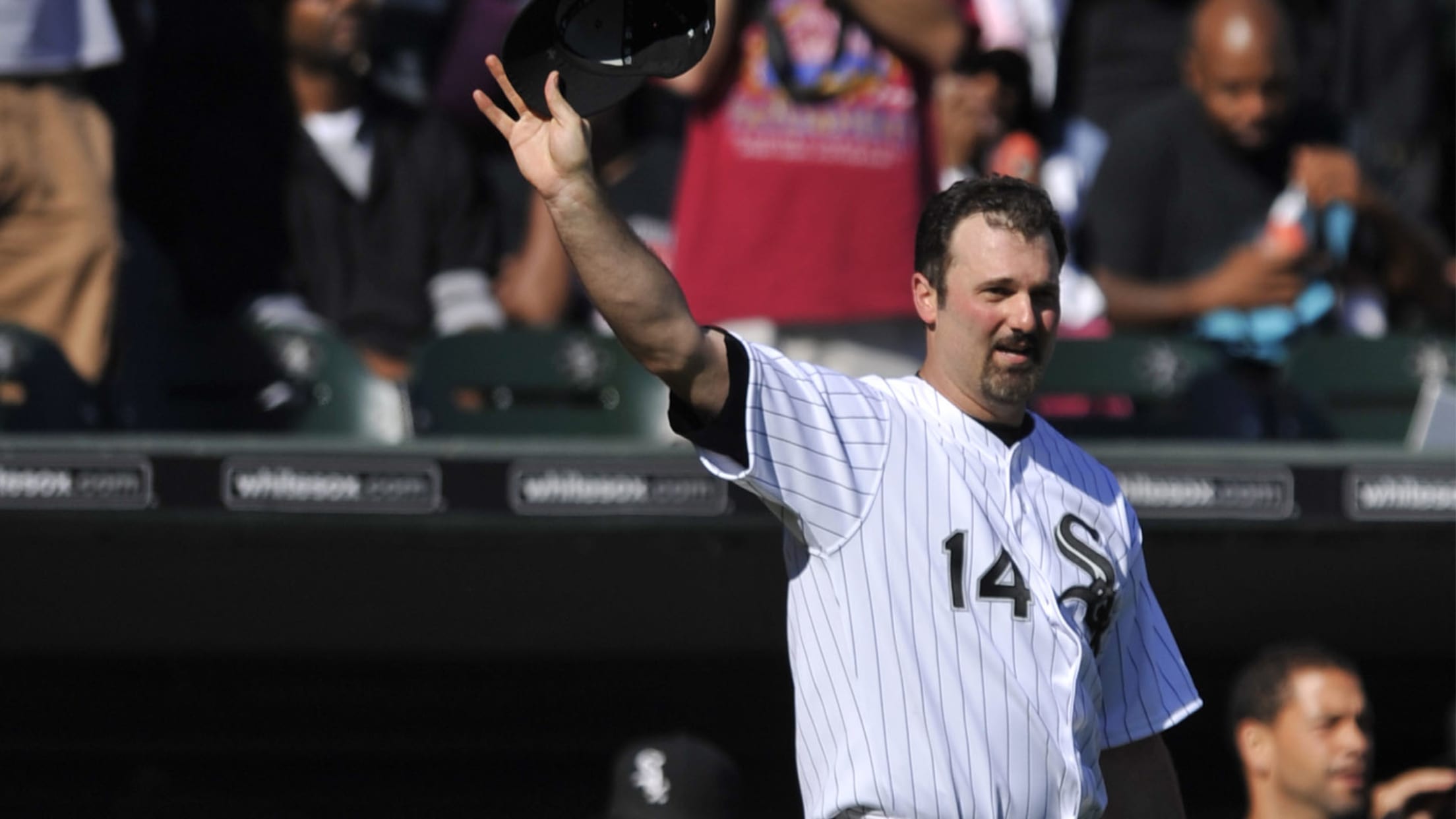 CHICAGO -- Eight players on the 2020 BBWAA Hall of Fame ballot, released Monday, have a White Sox connection if RHP Brad Penny's 2015 season with Triple-A Charlotte is factored into the mix. But none have the deep White Sox connection of Paul Konerko, who represents one of 18 new
Inbox: Who are the best FA options for the Sox?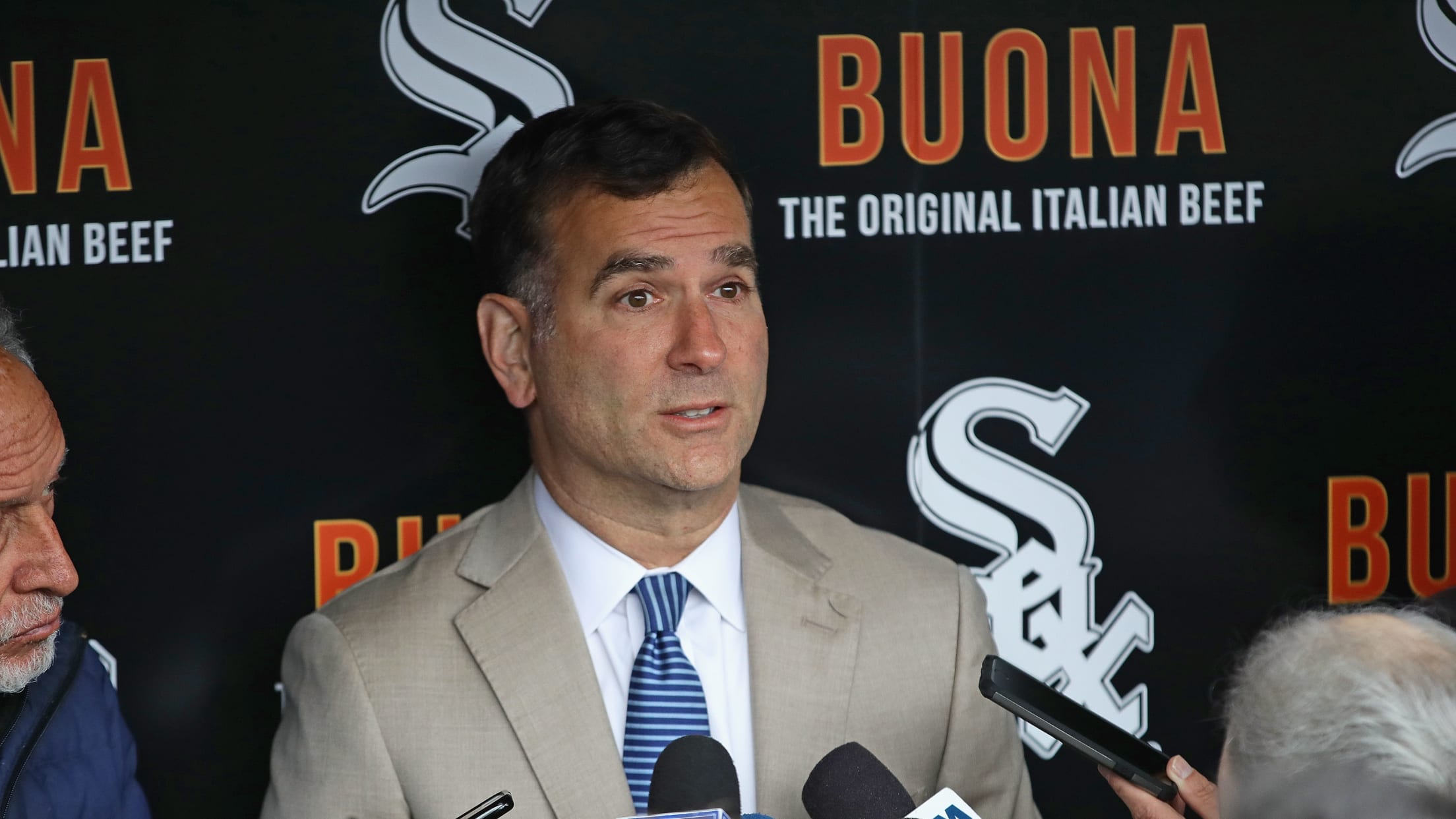 CHICAGO -- This week's White Sox Inbox focuses on José Abreu, free-agent pitchers and Marcell Ozuna/Nicholas Castellanos among others. Since starting pitching is a must-find this offseason and they can't get (Gerrit) Cole, who are the next best options available either via free agency or trade in your opinion? --Tom
Abreu accepts White Sox qualifying offer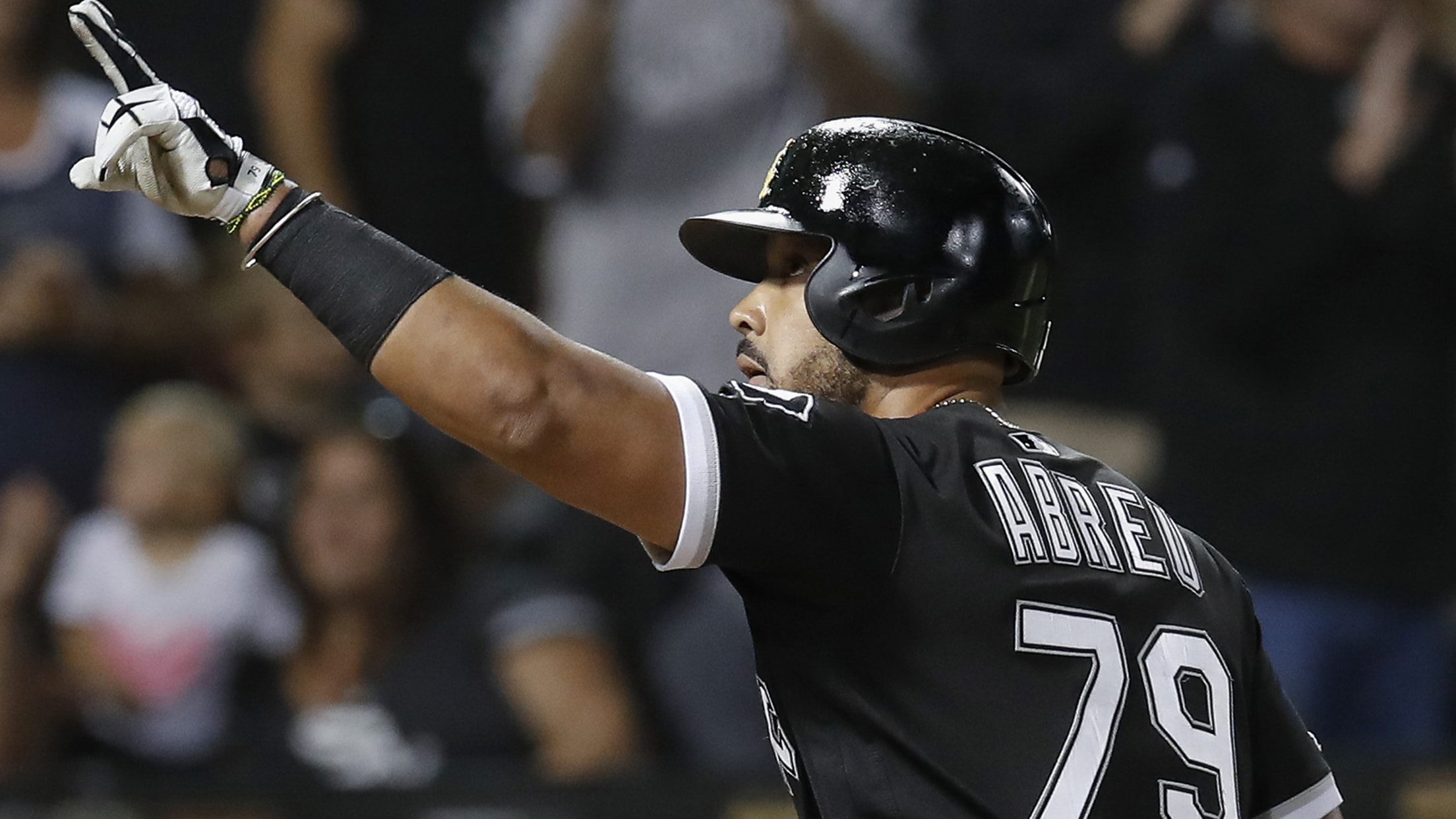 CHICAGO -- José Abreu will be back with the White Sox for at least the 2020 season. Abreu accepted the $17.8 million qualifying offer from the team Thursday, joining the Twins' Jake Odorizzi as the seventh and eighth players who have received qualifying offers to accept it since the system
Giolito's strong '19 ends with 6th-place Cy finish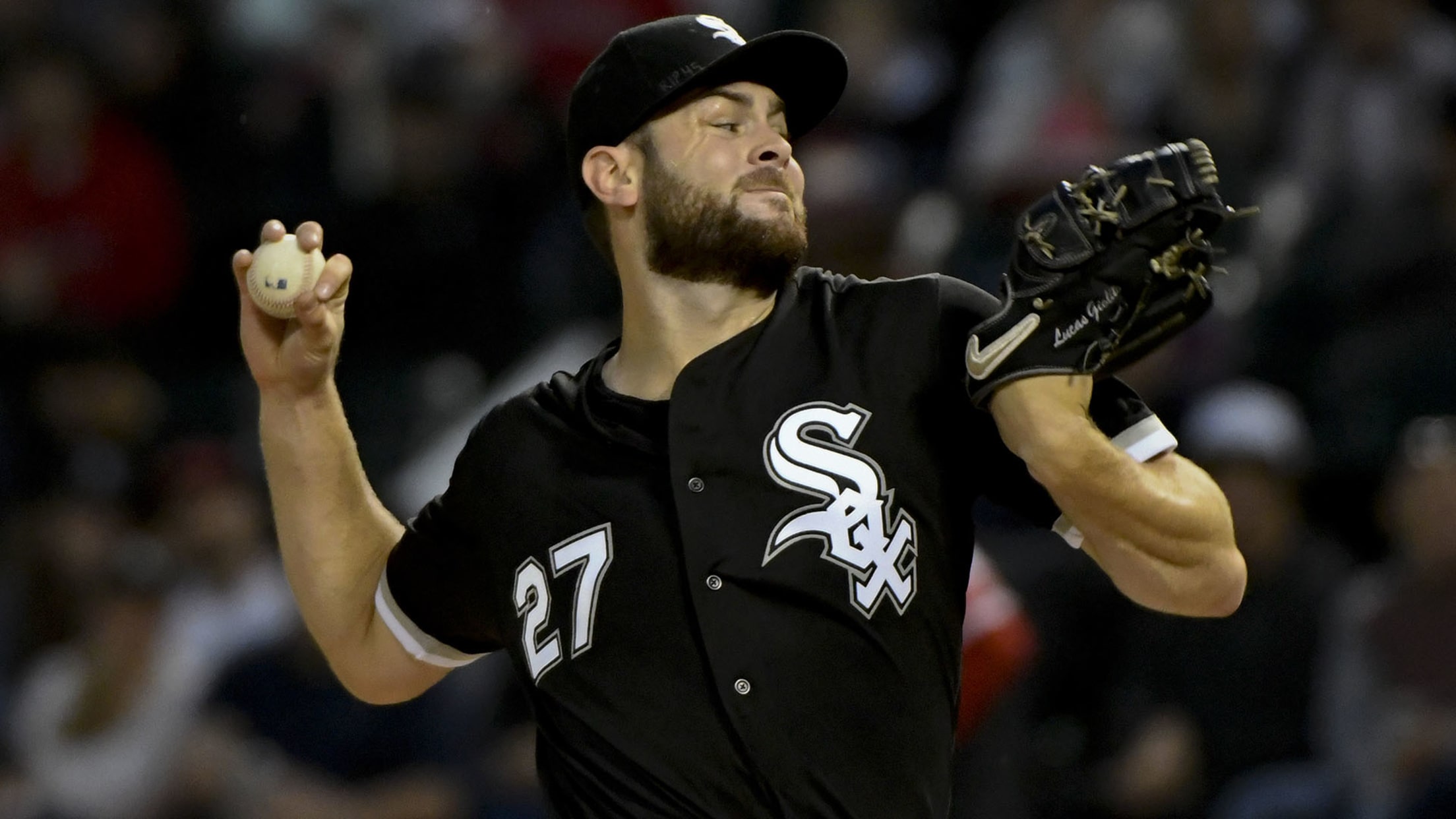 CHICAGO -- The revelation that was Lucas Giolito's 2019 campaign earned the White Sox right-hander a sixth-place finish in the 2019 Baseball Writers' Association of America American League Cy Young Award voting, as announced Wednesday. Houston's Justin Verlander edged teammate Gerrit Cole for AL top honors, with Tampa Bay's Charlie
Here's the best athlete in all 30 farm systems
Everyone loves an impressive showcase of athleticism on the baseball field. Whether it's Byron Buxton improbably running down a ball in center field, Yasiel Puig uncorking a jaw-dropping throw from right or Cody Bellinger launching a tape-measure home run on what should be an unhittable pitch, there are eye-opening feats
Here is 1 bounce-back candidate from each club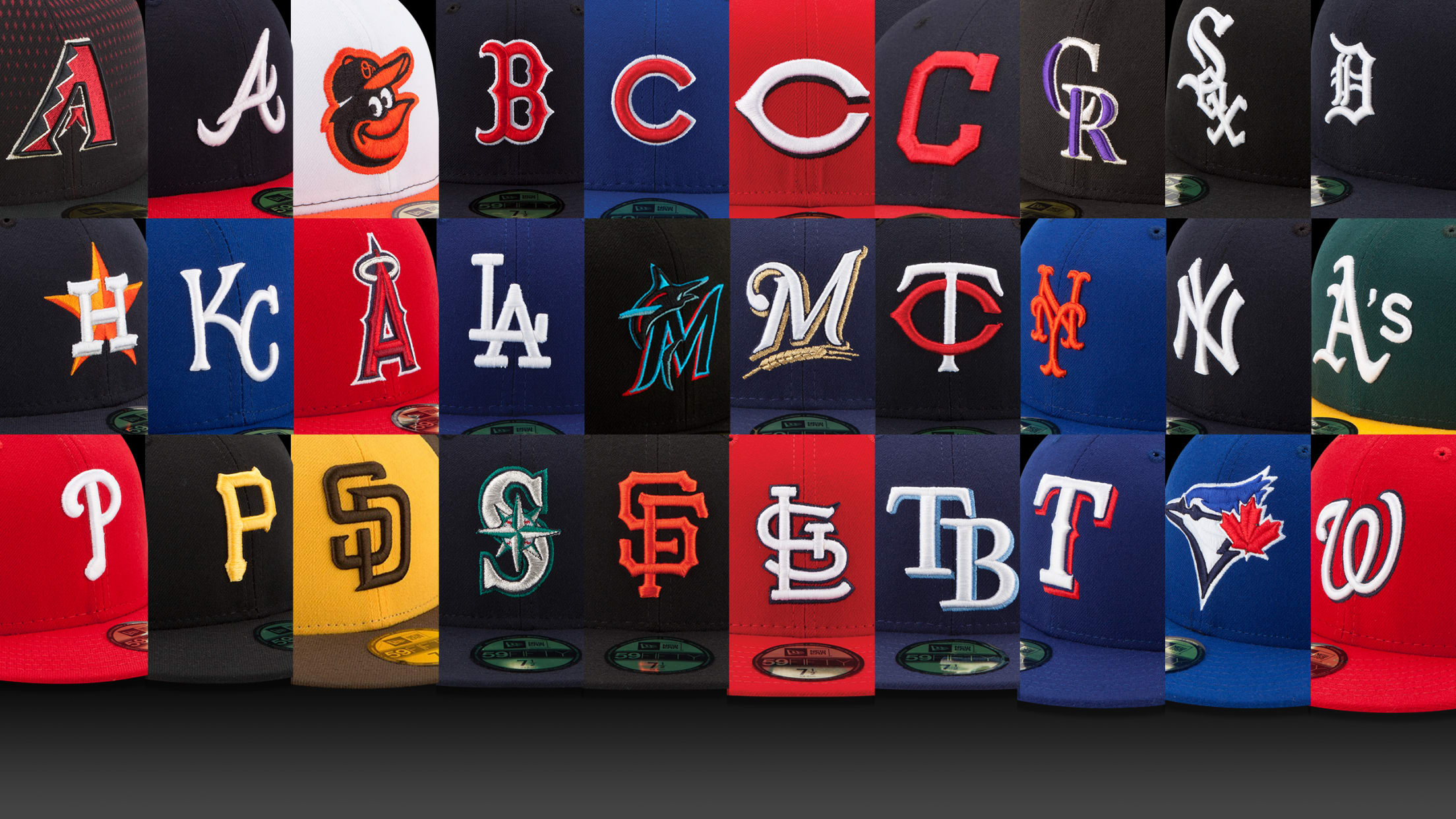 Bad years happen. Some of MLB's greatest players had a year that got away from them, a year in which they were plagued with injuries, had off-field issues or just never quite got it going. (Remember when Justin Verlander led the American League in earned runs allowed in 2014?) It
These 147 top prospects are Rule 5 eligible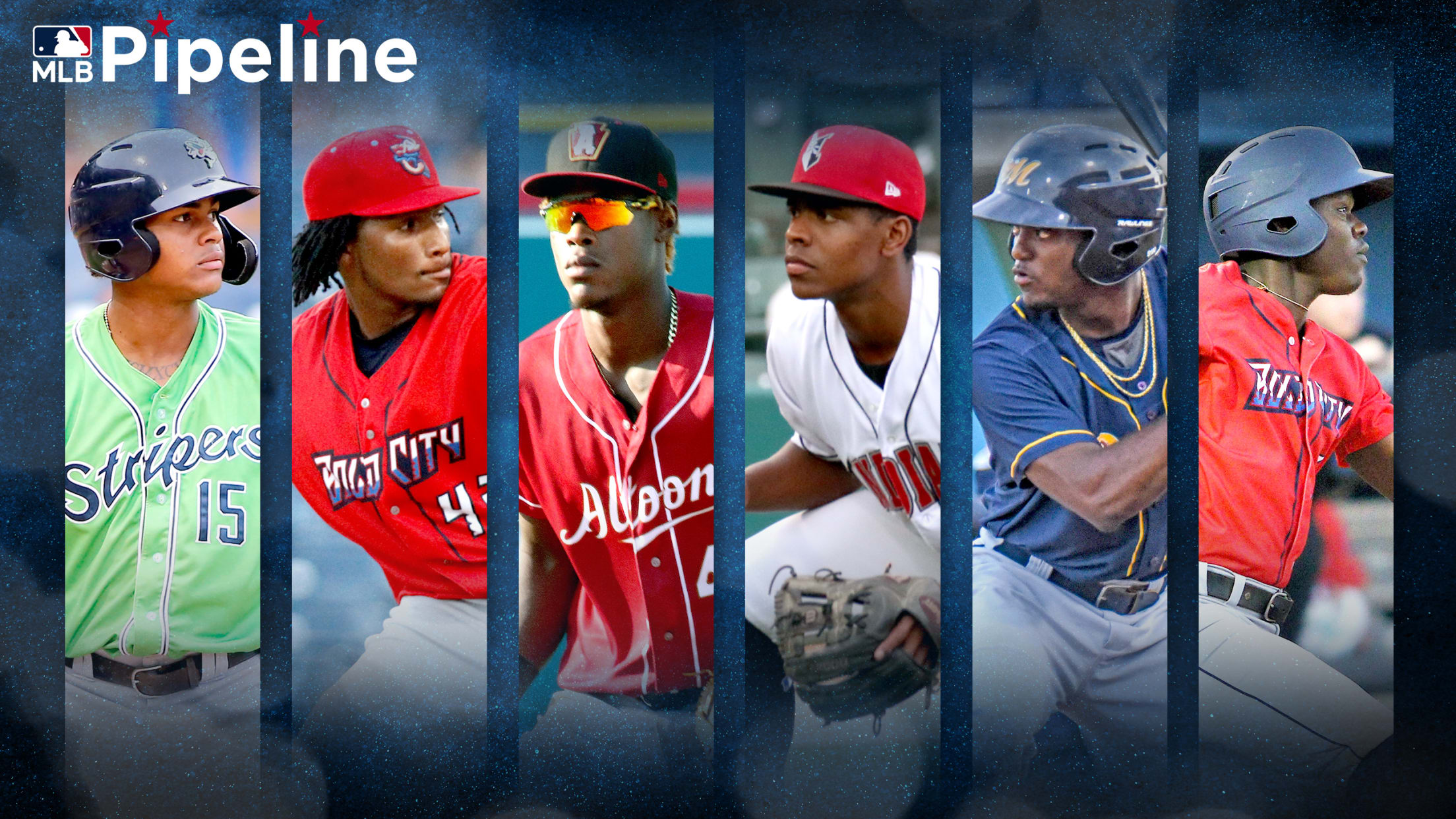 Over the next few days, all 30 Major League organizations have some serious decisions to make. They have until 8 p.m. ET on Wednesday to decide what they will do with their 40-man rosters. Some prospects will earn a coveted spot, some will not and will thus be eligible to
More help on the way from the White Sox farm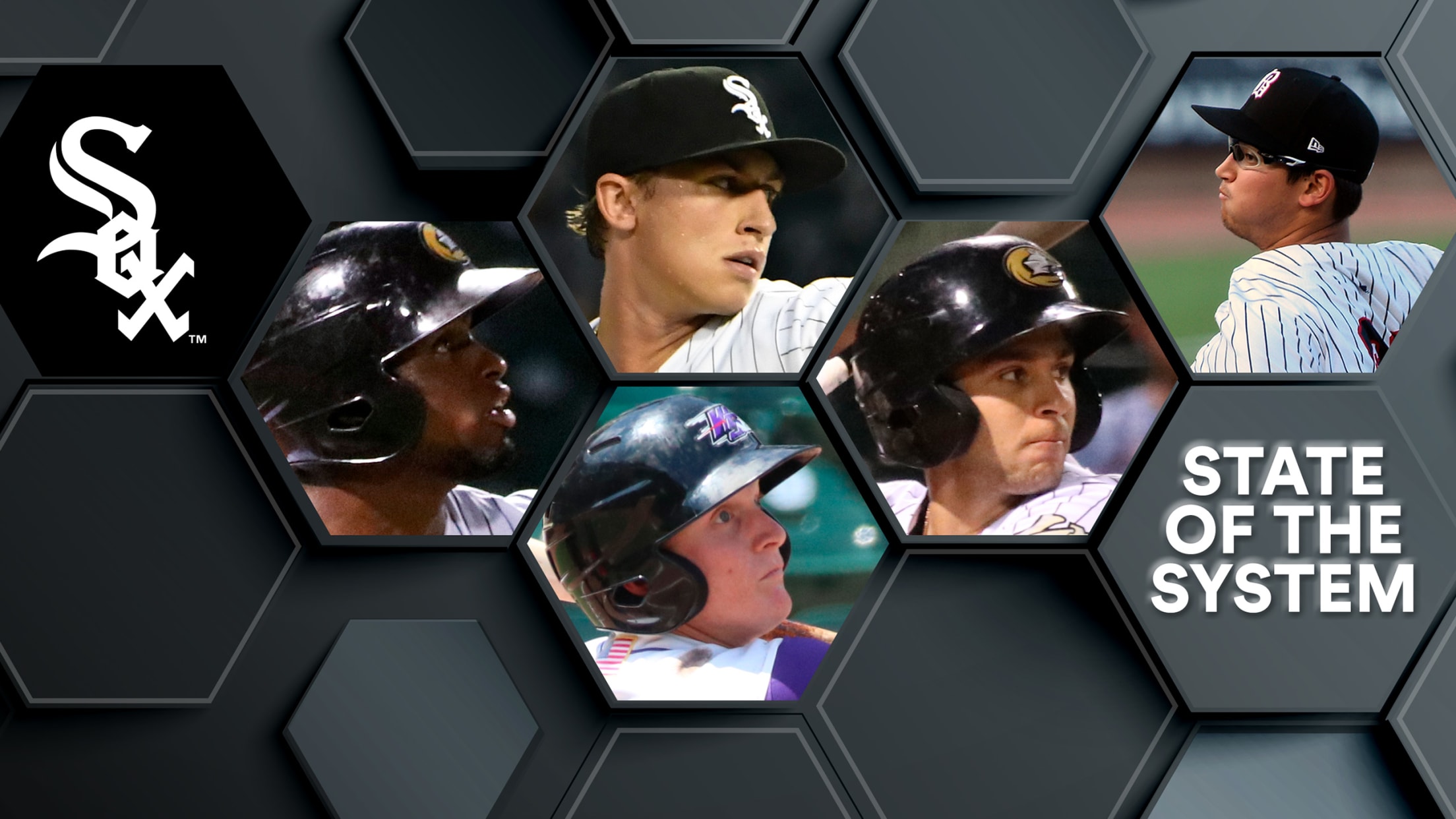 The White Sox fully embraced the rebuilding process during the 2016 Winter Meetings, trading Chris Sale and Adam Eaton on consecutive days in exchange for seven prospects from the Red Sox and Nationals. Both Sale and Eaton went on to win World Series championships with their new clubs, while Chicago
21 White Sox ACE players sign with colleges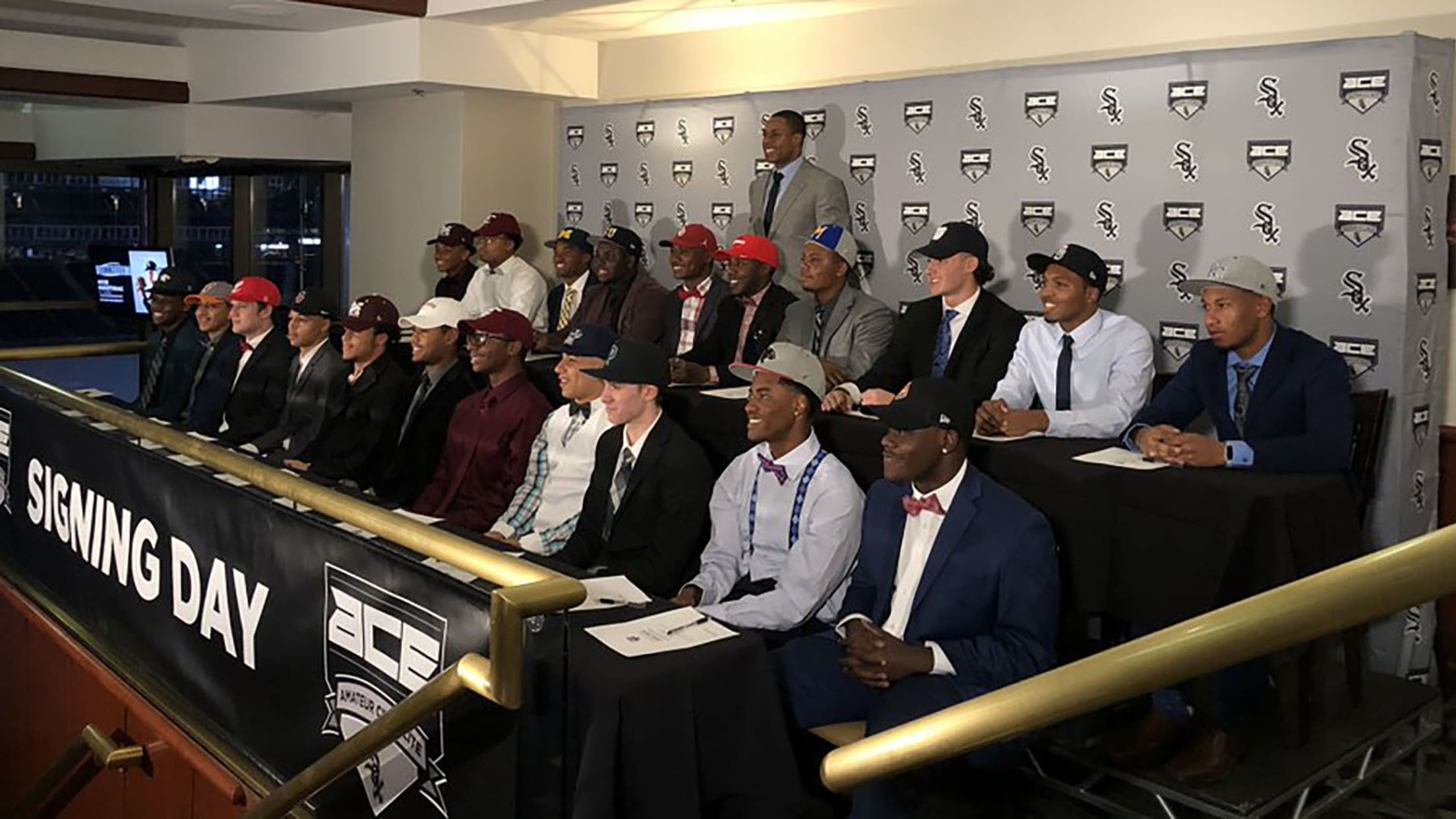 CHICAGO -- Kevin Coe knows a thing or two about the White Sox Amateur City Elite, having overseen the youth baseball program for seven years as part of the White Sox organization. But it was a different perspective for Coe on Wednesday night at Guaranteed Rate Field's Huntington Bank Stadium
White Sox Hot Stove plan: Less talk, more action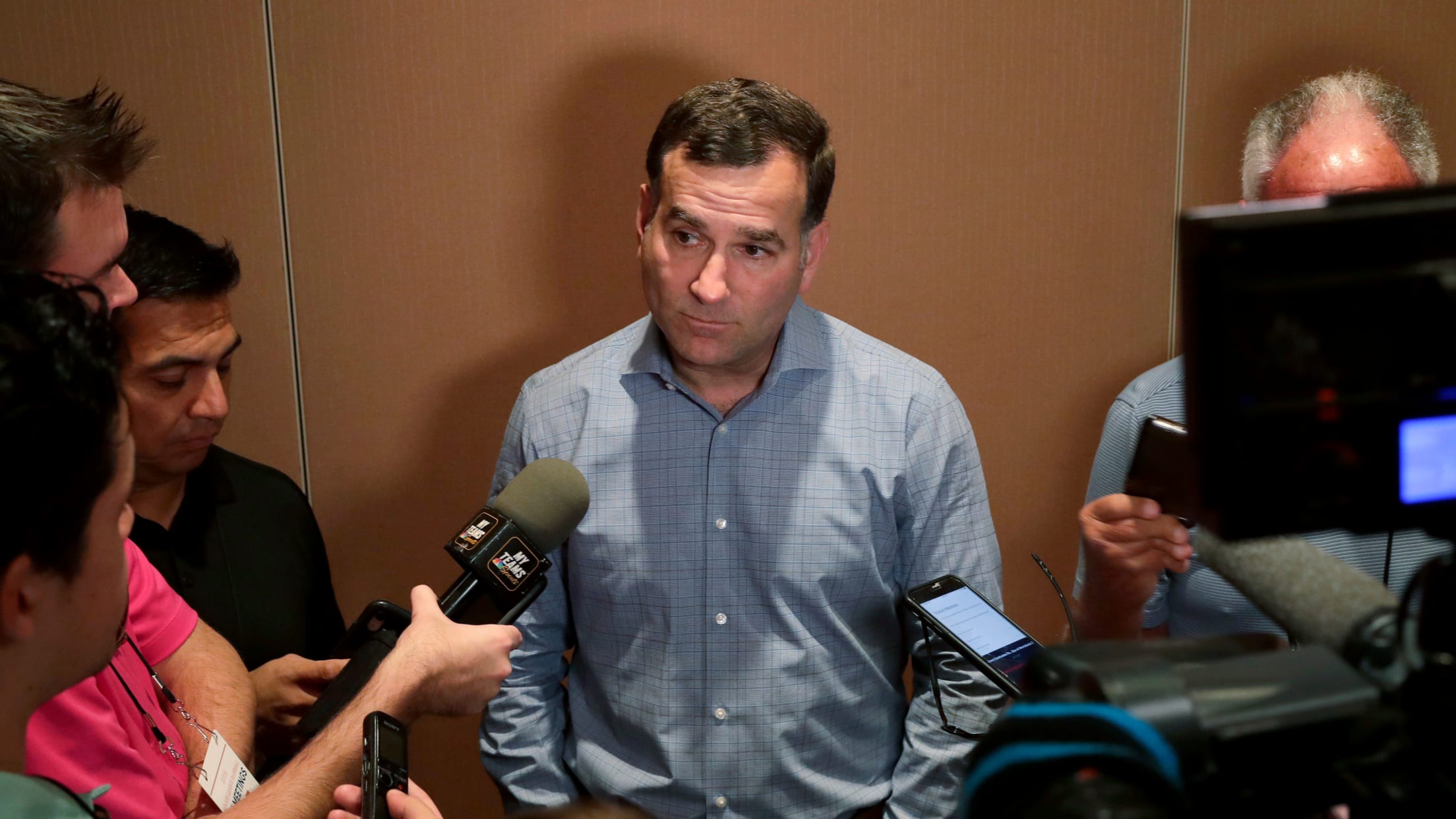 CHICAGO -- Rick Hahn didn't talk in specifics regarding the White Sox free-agent or trade targets during Tuesday's media session at the General Managers Meetings in Scottsdale, Ariz. And those words actually represented exactly what White Sox fans wanted to hear. "In the end, it's kind of my experience people
Eloy's impact reflected in AL Rookie of Year vote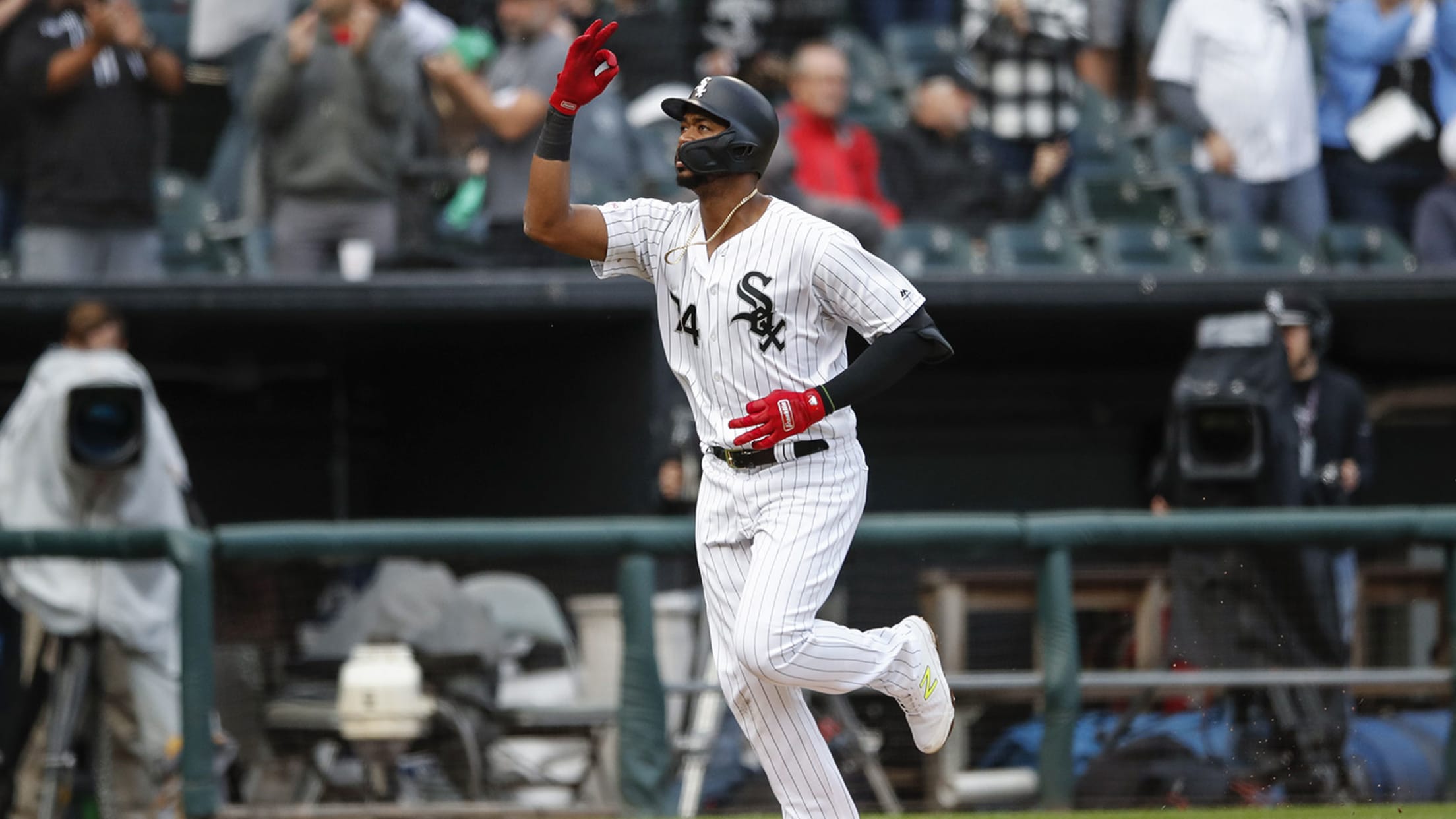 CHICAGO -- White Sox left fielder Eloy Jiménez finished fourth in the 2019 American League Jackie Robinson Rookie of the Year Award voting, as announced Monday on MLB Network, with Houston DH Yordan Alvarez receiving all 30 first-place votes in capturing the unanimous honor. The Baseball Writers' Association of America
Relive the White Sox top 10 moments from 2019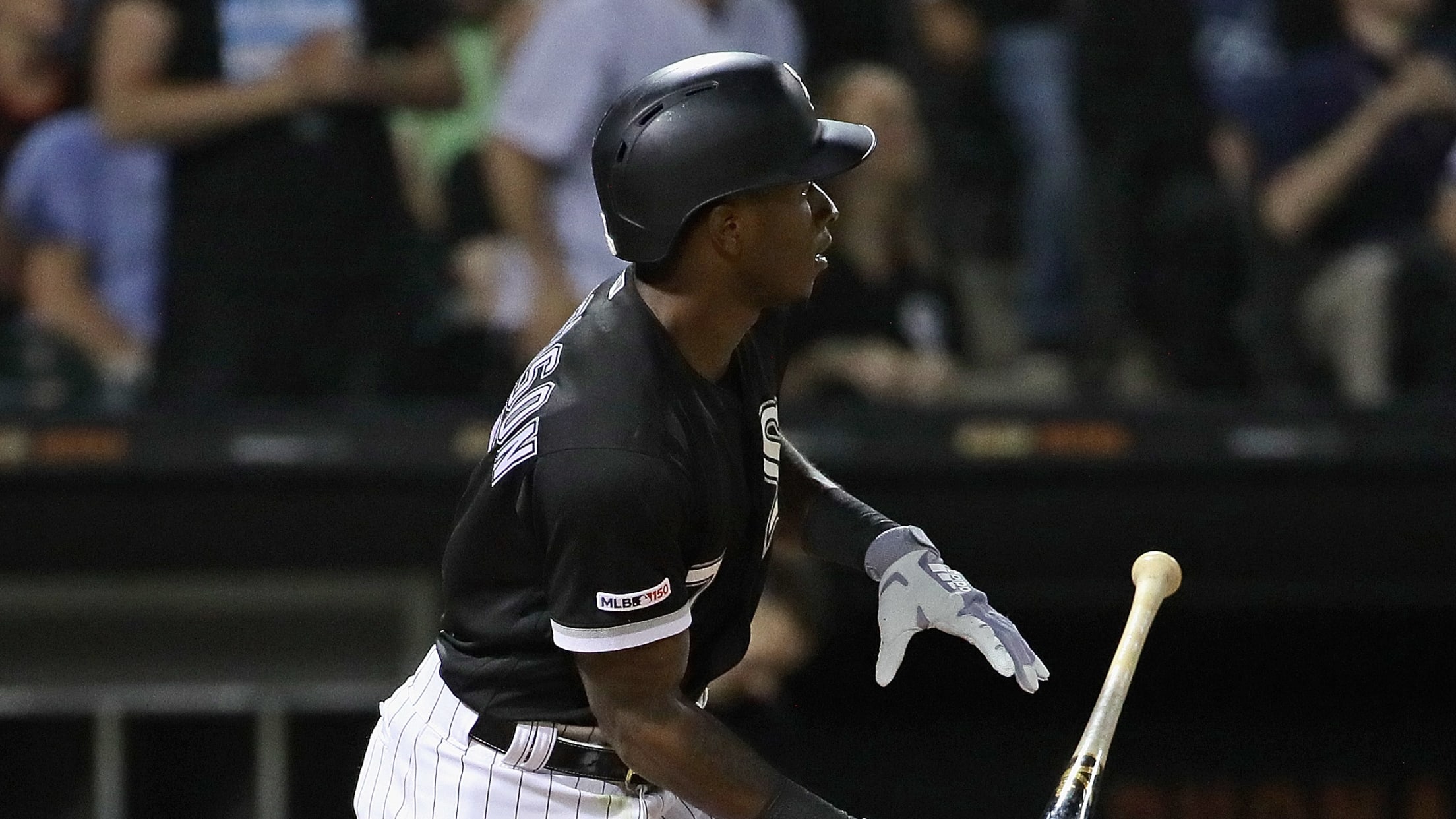 CHICAGO -- Here's a look at the top 10 moments of the 2019 White Sox season, a campaign in which a number of the young players at the core of their rebuild took a major step forward. 1. Anderson flips for a walk-off April 26 vs. Tigers Tim Anderson's most
Eloy pays it forward at Int'l Prospect Showcase
White Sox slugger shares wisdom nearly 7 years after event helped launch his career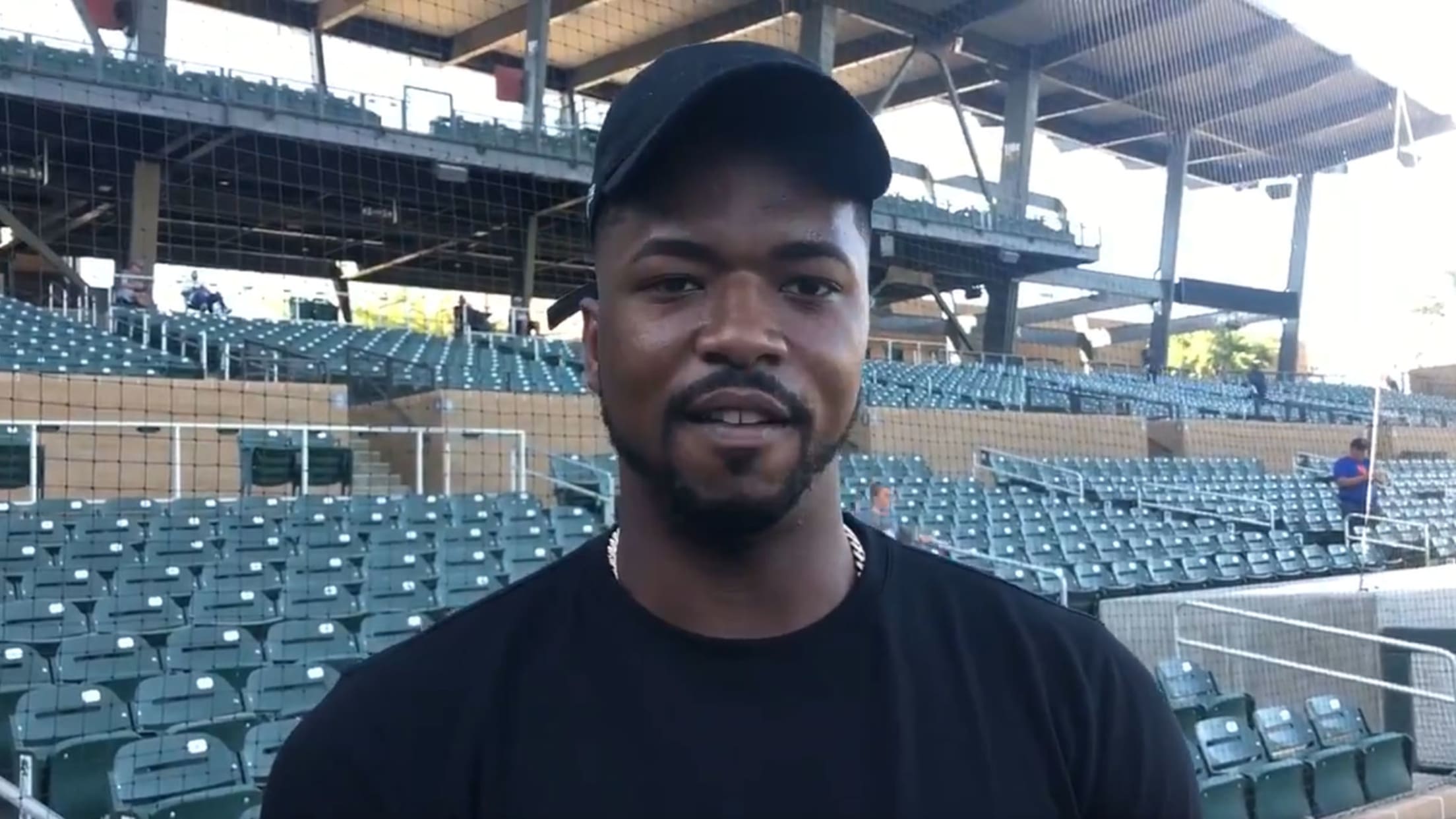 SCOTTSDALE, Ariz. -- In January 2013, a 16-year-old outfielder named Eloy Jiménez was among the amateur players invited to the second annual MLB International Prospect Showcase. During the event in his native Dominican Republic, Jiménez told MLB.com's Jesse Sanchez: "This has been an unforgettable experience. … It's like a dream
Predicting the White Sox Opening Day roster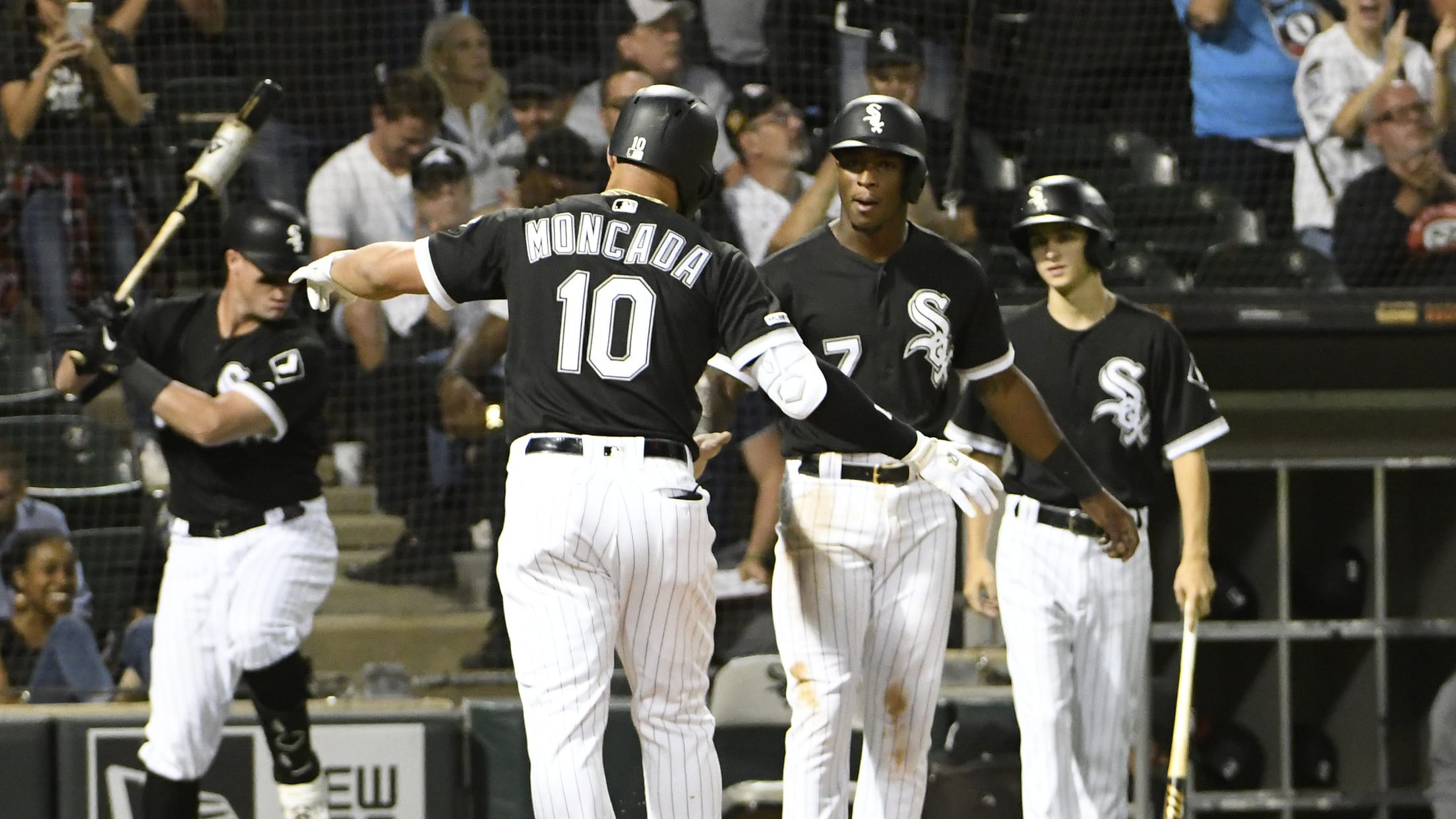 CHICAGO -- Picking a 2020 White Sox Opening Day roster at the start of November is somewhat akin to basing a class grade on the first week of a semester. There's still a great deal of work for the White Sox to do in putting together these 26 players before
Offseason checklist: White Sox needs & moves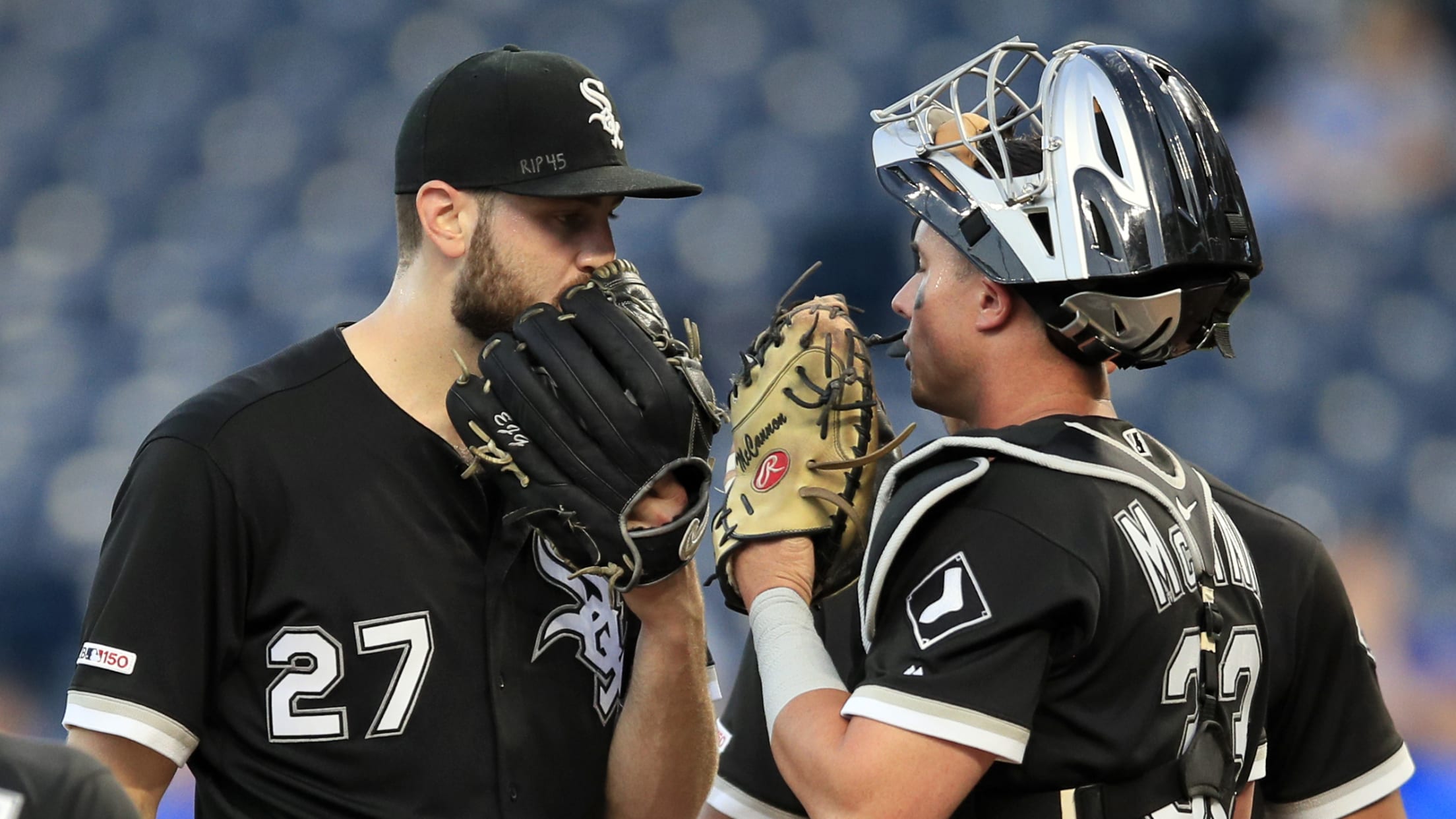 CHICAGO -- The White Sox have reached the end of their beginning phase as part of their ongoing rebuild. When the time is right, the money will be there for the White Sox to strongly supplement their developing young prospects. Both of these statements were expressed in the past year
Farquhar to coach in Minors: 'I love my new job'
Former White Sox to become affiliate pitching coach for 2020 season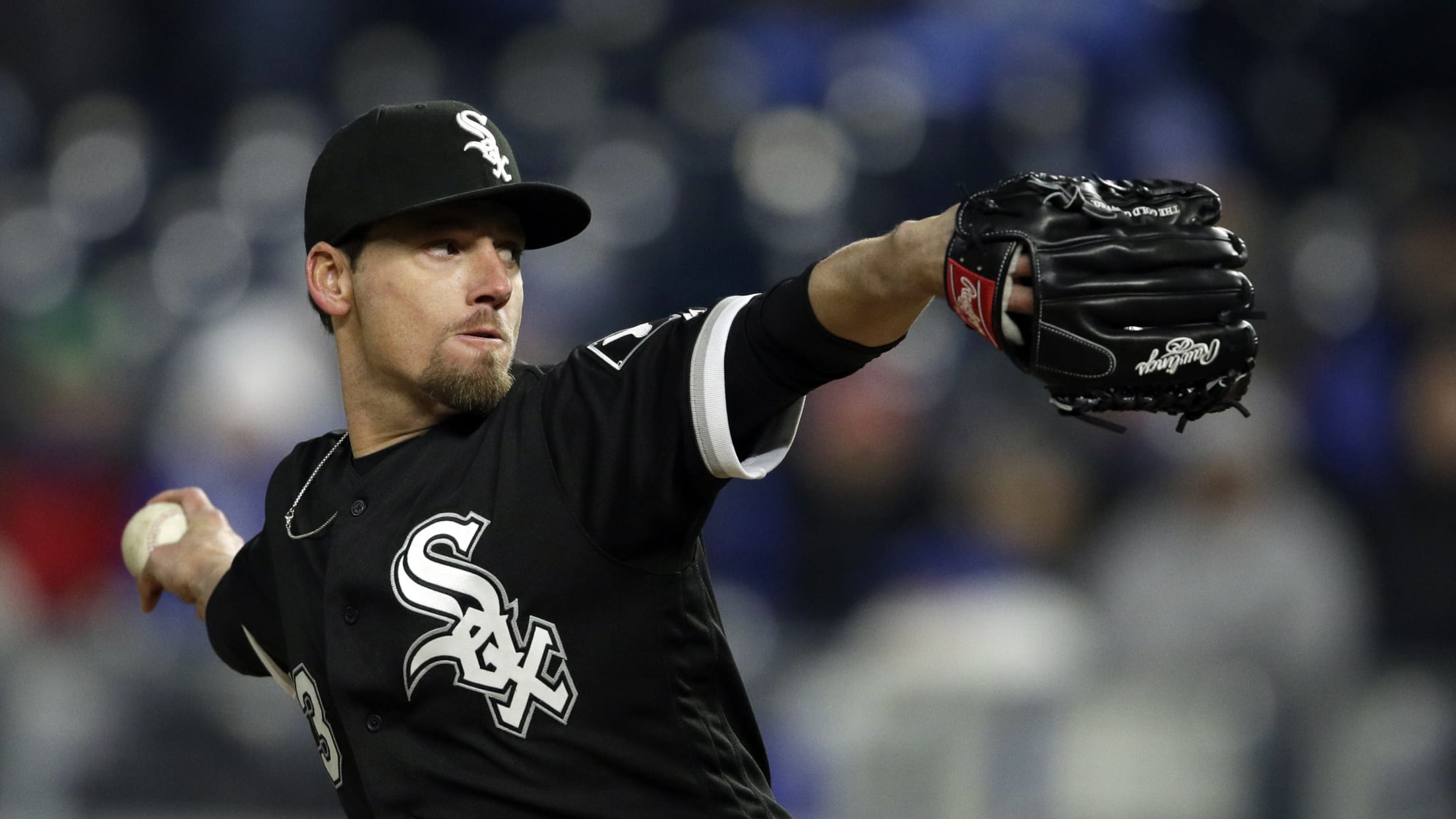 CHICAGO -- In an absolutely perfect world, Danny Farquhar would still be pitching, facing the adrenaline rush and competitive world of late-inning relief. Even though he is retired from the playing field, life is pretty close to perfect for the 32-year-old pitching coach in the White Sox Minor League system.
Predicting 1 future MVP from each team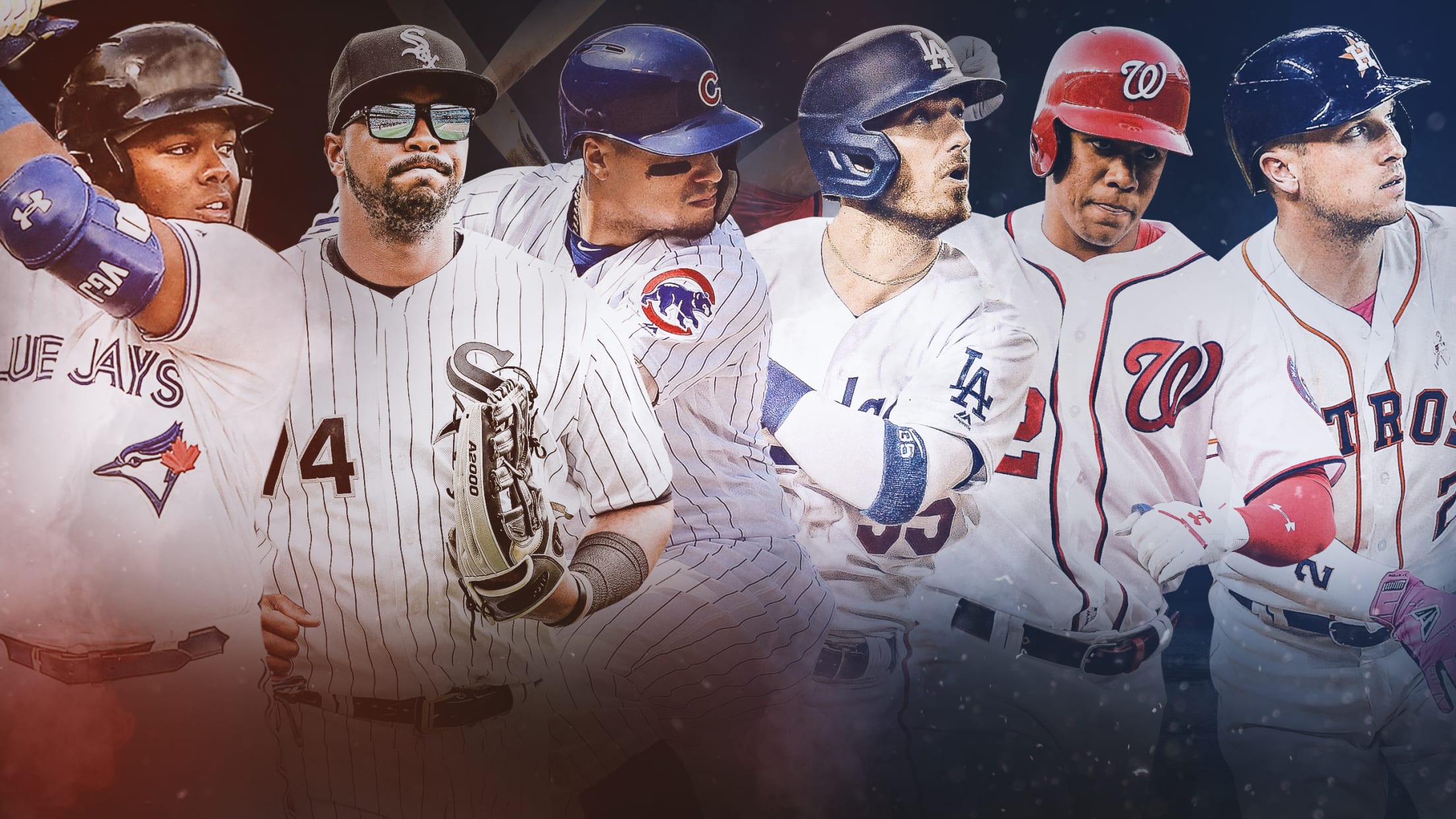 On Thursday, we will find out the MVPs in the National League and the American League. When you win an MVP, you instantly go down in your team's history. (Sorry D-backs, Rays and Mets: You still haven't had an MVP.) It's something both you and your franchise will have forever.
Giolito's 2020 goal: 'I can get even better' 
Ace aims to build on breakout fueled by mechanics, mental approach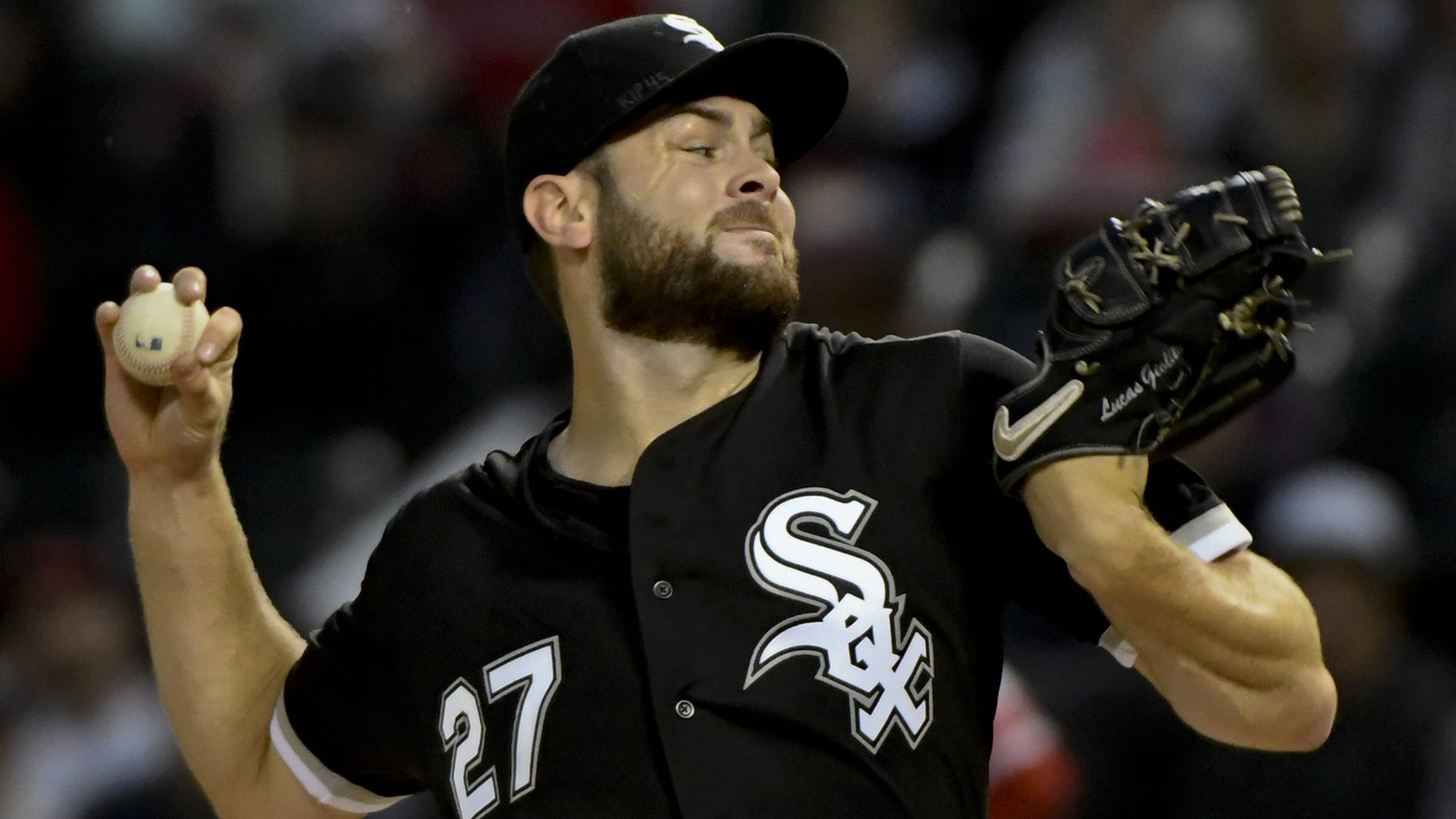 CHICAGO -- Lucas Giolito was selected as one of the three finalists as American League Outstanding Pitcher in the 2019 Players Choice Awards. When his name was announced with Justin Verlander and Gerrit Cole, the AL's two most dominant pitchers, the White Sox right-hander followed up his great season with
Sánchez earns Gold Glove; Giolito runner-up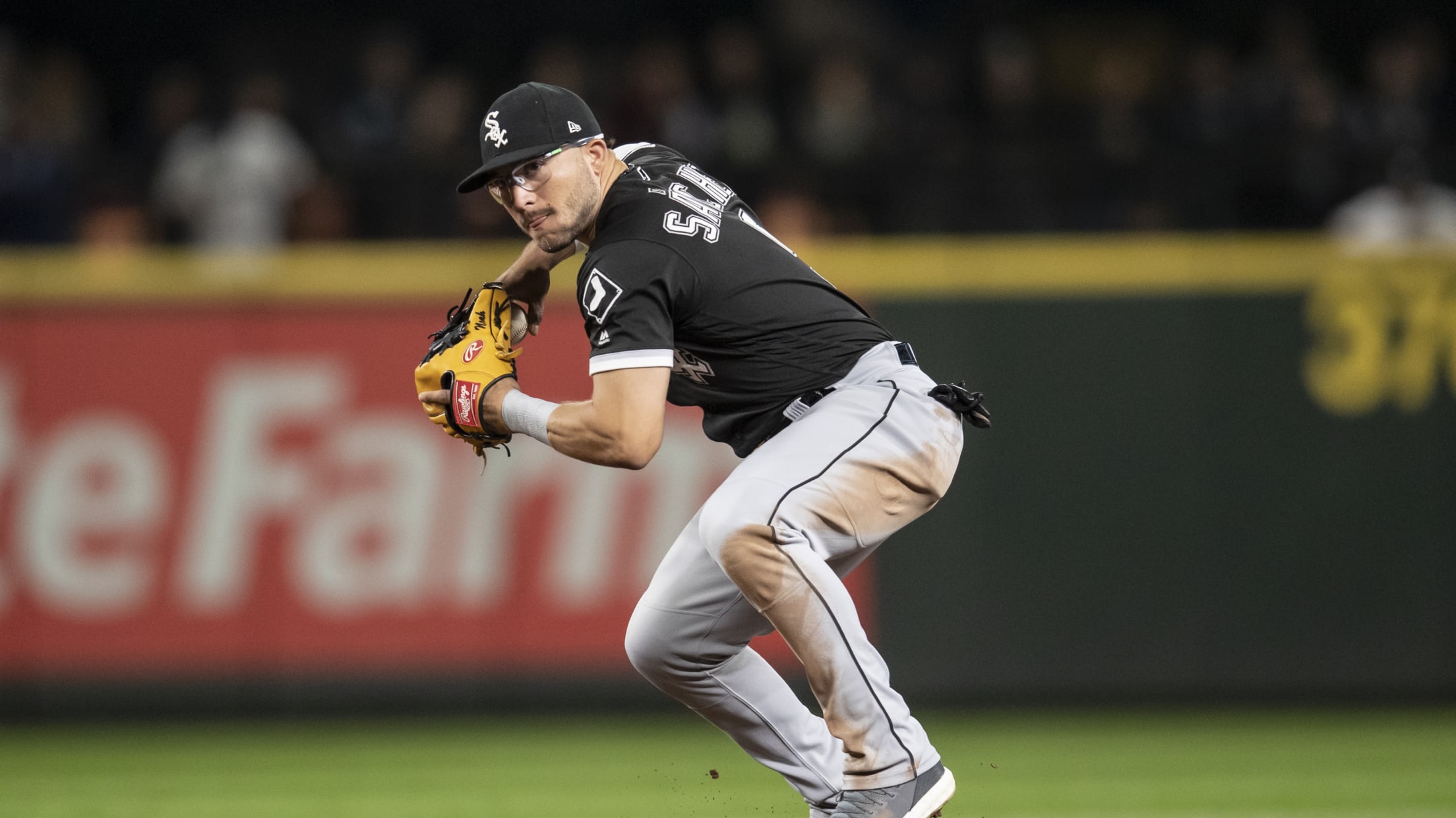 CHICAGO -- Yolmer Sánchez might be best known for his Gatorade-dumping walk-off celebrations or his comically upbeat demeanor keeping the White Sox clubhouse loose. But as of Sunday night, the switch-hitting second baseman is golden defensively. Sánchez, 27, won his first career Rawlings Gold Glove, an American League honor he
10 named to Modern Baseball Era ballot for HOF
John, Mattingly, Munson among candidates under consideration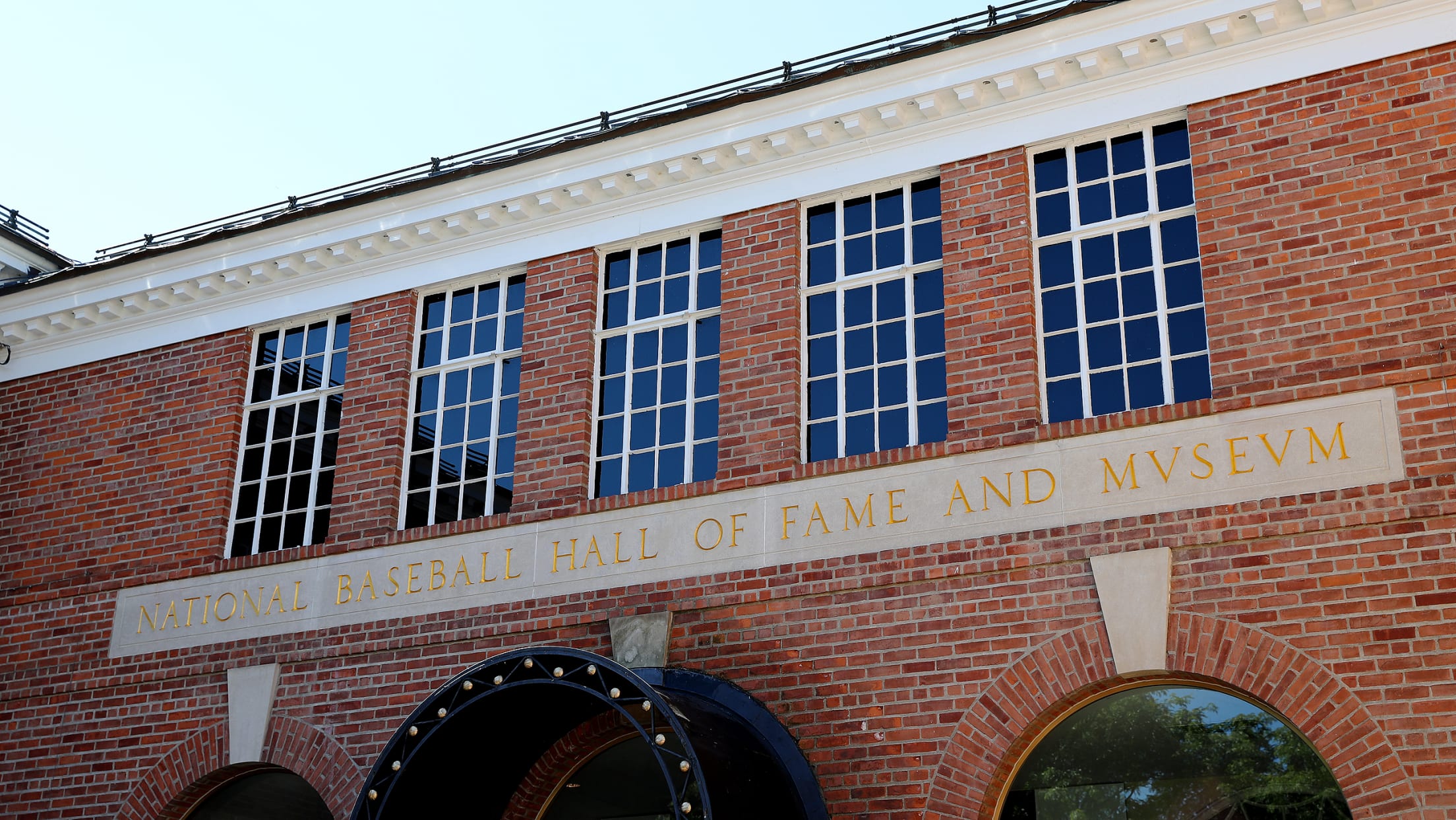 The National Baseball Hall of Fame announced 10 candidates under consideration for induction as part of the 2020 Modern Baseball Era ballot: Dwight Evans, Steve Garvey, Tommy John, Don Mattingly, Marvin Miller, Thurman Munson, Dale Murphy, Dave Parker, Ted Simmons and Lou Whitaker. "Modern Baseball" is one of four rotating
ChiSox offseason FAQ: Abreu, FA plans, more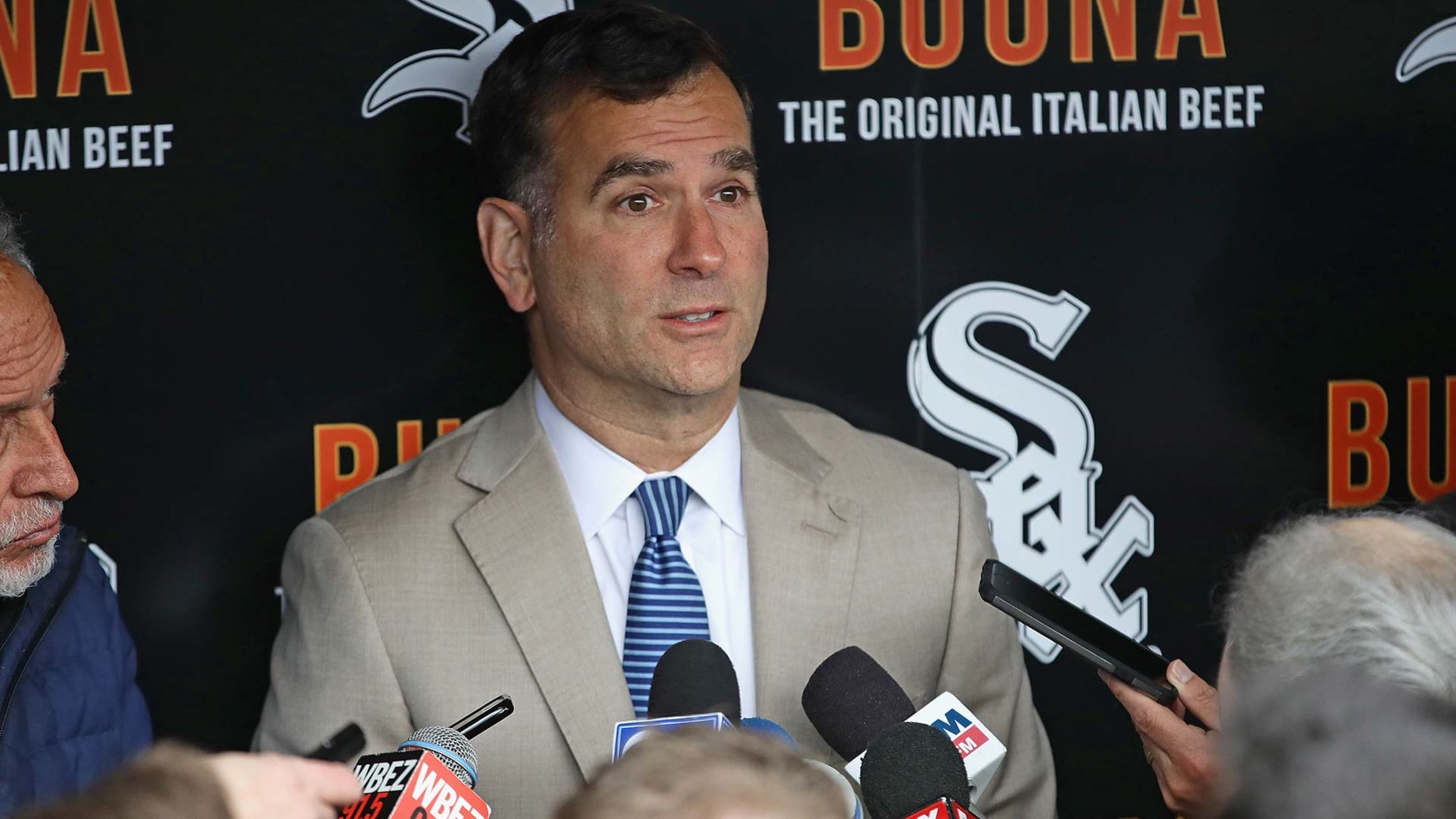 CHICAGO -- Here's a look at some frequently asked questions surrounding the White Sox for the offseason and 2020 campaign. 1. Who are the White Sox free agents? First baseman José Abreu, right-hander Ivan Nova, outfielder Jon Jay, left-hander Héctor Santiago and lefty Ross Detwiler. 2. Will any receive qualifying
Why White Sox could be 2020's breakout team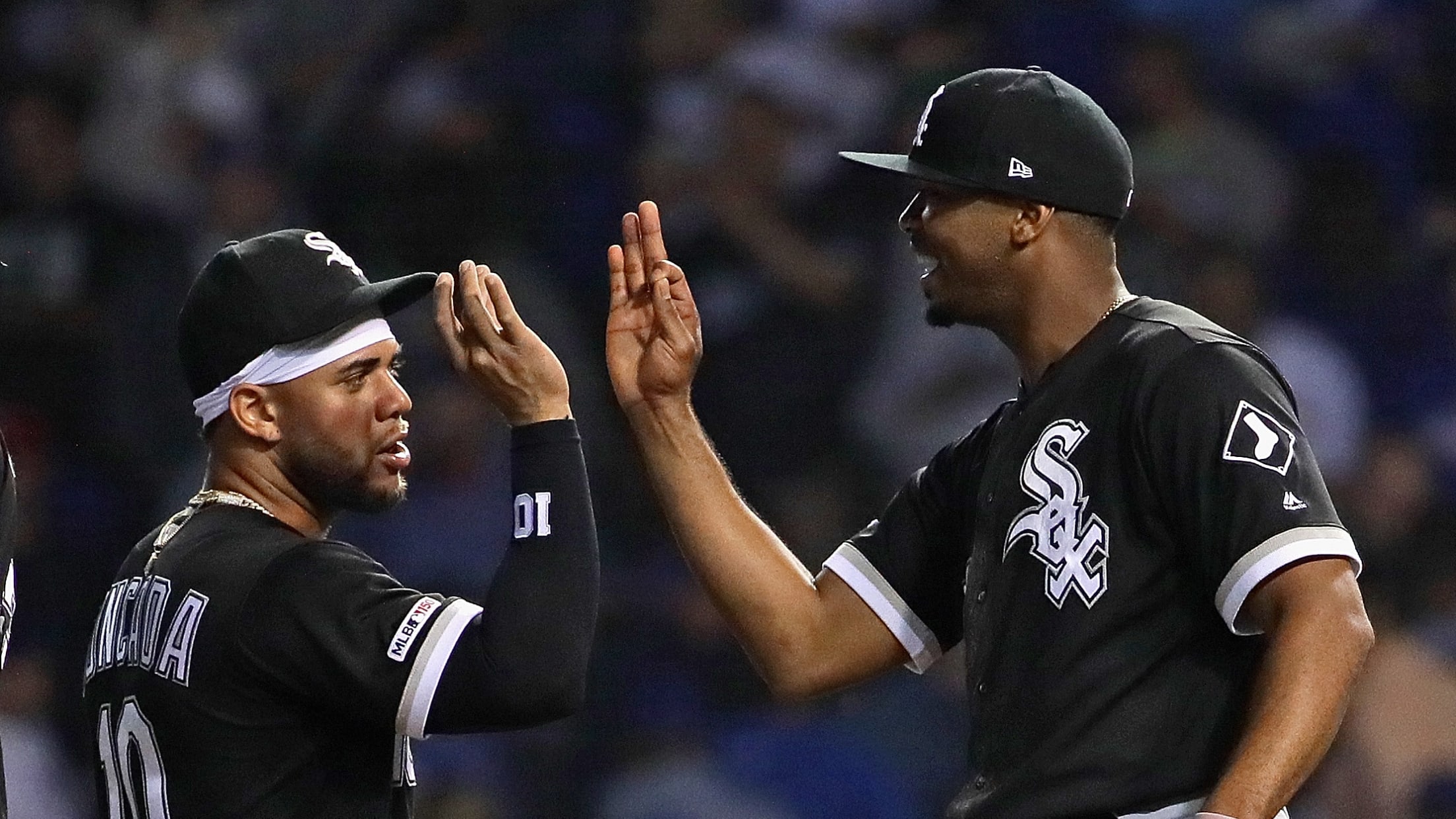 Three years ago, the White Sox tore it down, in a manner of speaking. Unable to build any sort of depth around a core of several excellent players, the Sox shipped out Chris Sale, Adam Eaton and José Quintana, returning, among others, Lucas Giolito, Eloy Jiménez, Yoán Moncada and Michael
Here are the 2020 Ford C. Frick Award finalists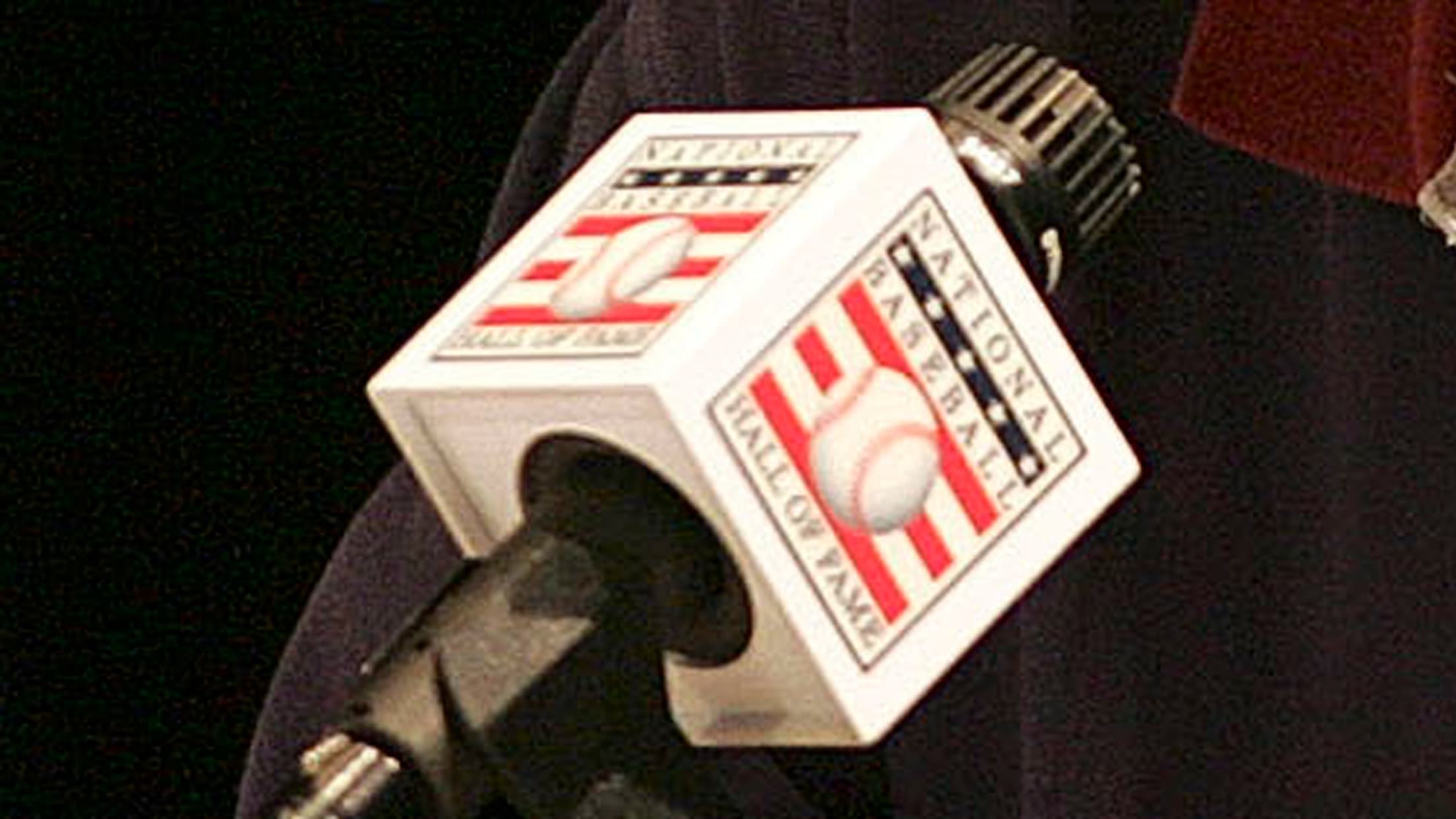 The National Baseball Hall of Fame and Museum announced on Friday the eight finalists for the 2020 Ford C. Frick Award, an honor presented annually for excellence in baseball broadcasting. This year's candidates are Joe Castiglione, Jacques Doucet, Tom Hamilton, Ken Harrelson, Pat Hughes, Ned Martin, Mike Shannon and Dewayne
Season in review: 5 questions Sox must answer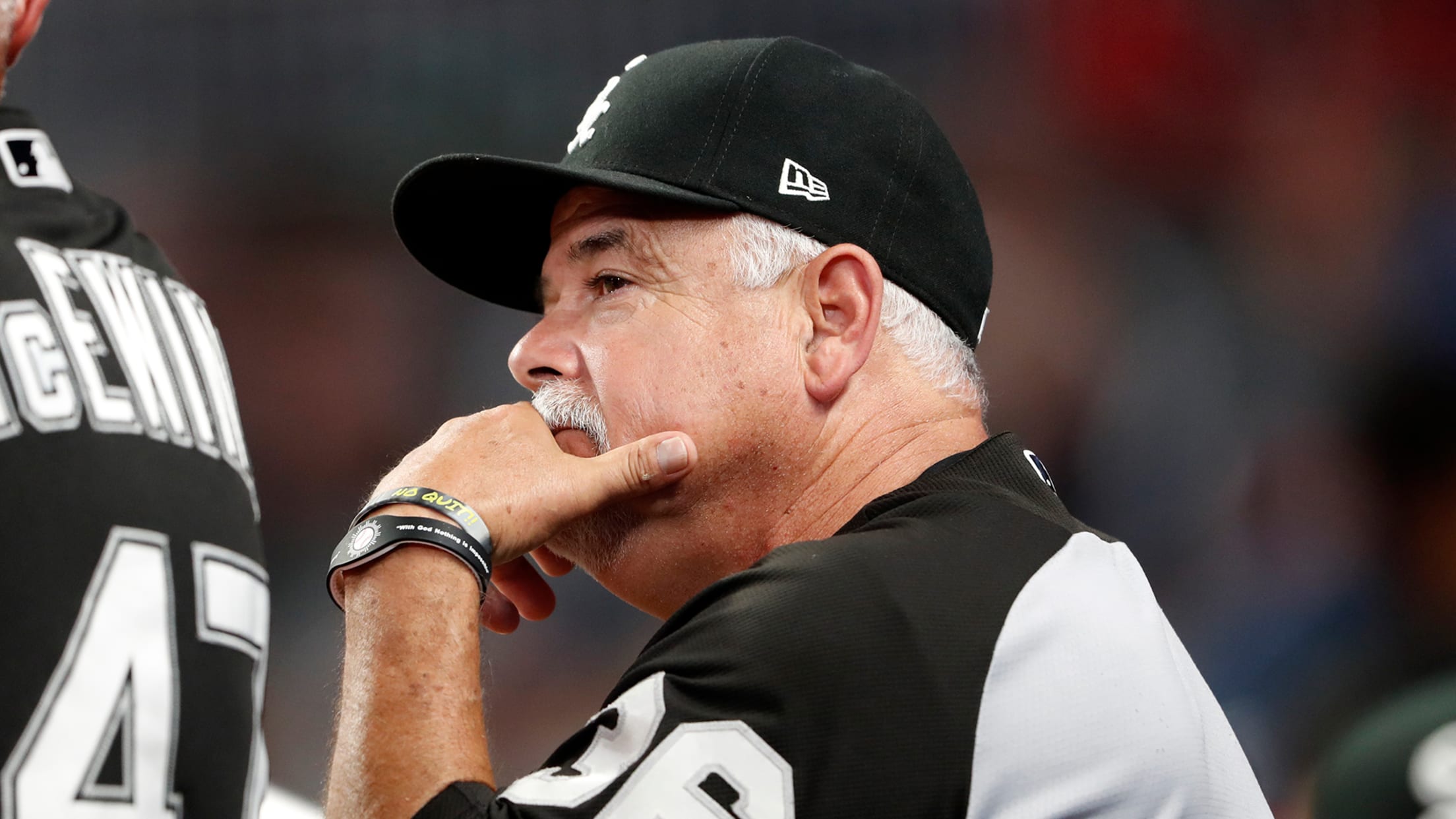 CHICAGO -- There was a common theme expressed by White Sox players during the final weeks of a 2019 season featuring a 72-89 record, which represented a 10-win increase from '18. They are tired of losing, even in the midst of a rebuild, and are ready to win. The same