Andrus faces opt-out decision in offseason
Rangers shortstop could play final game with club Sunday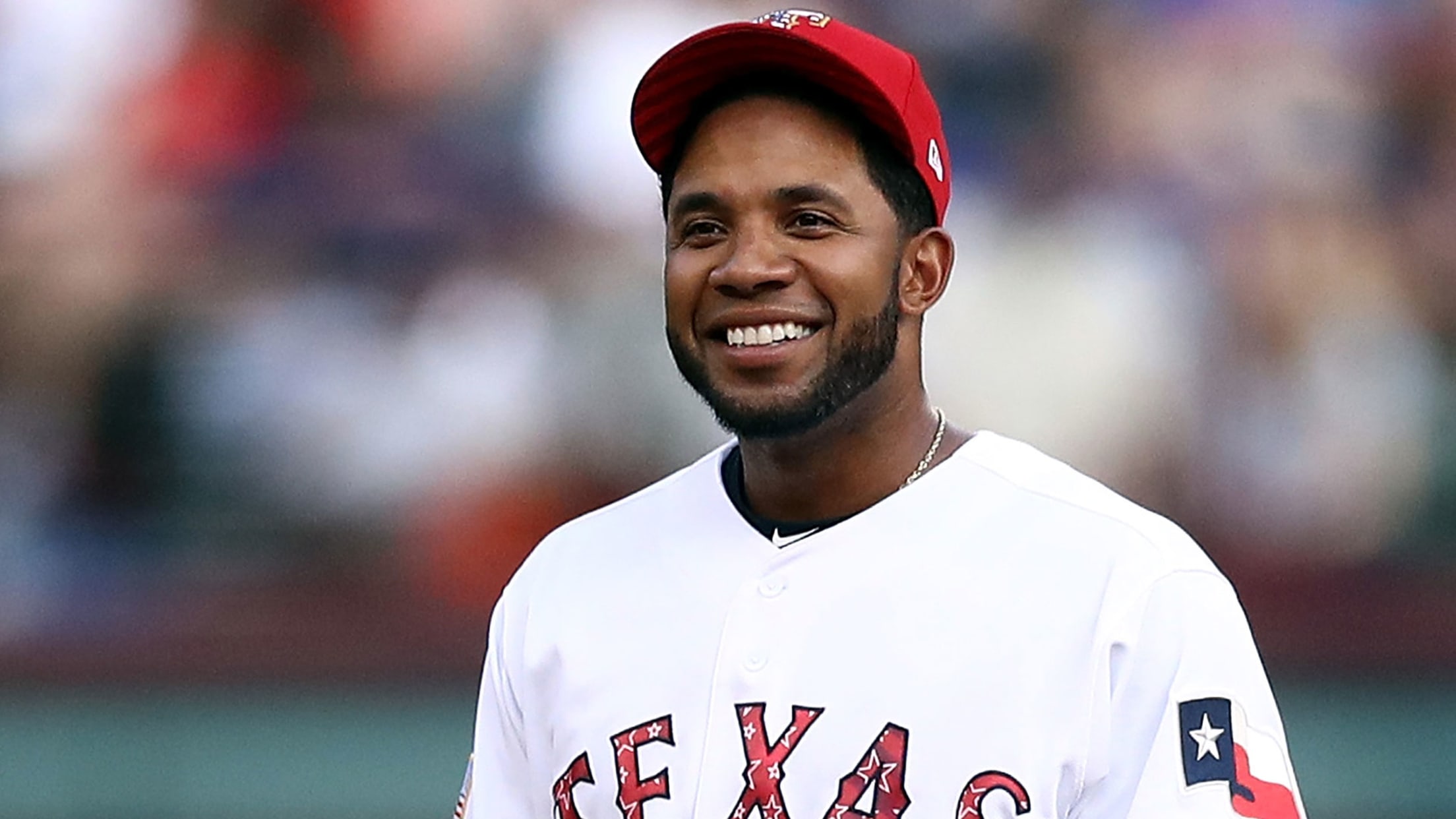 SEATTLE -- All the attention on third baseman Adrian Beltre overlooks the possibility that Sunday could be shortstop Elvis Andrus' last game with the Rangers.Like his friend, Andrus also has a decision to make this offseason. Andrus is finishing the fourth year of his eight-year, $120 million contract that runs
SEATTLE -- All the attention on third baseman Adrian Beltre overlooks the possibility that Sunday could be shortstop Elvis Andrus' last game with the Rangers.
Like his friend, Andrus also has a decision to make this offseason. Andrus is finishing the fourth year of his eight-year, $120 million contract that runs through 2022. Under the terms of the contract, Andrus has the right to opt out of his contract either this offseason or next.
All signs point to Andrus staying put, although he has not made a final decision.
"I am leaning toward one side," Andrus said. "The good side. I can't tell you the side, but it's the nice side. It's hard for me to answer. I'll go into the offseason and decide what's best. I love being here. I want to retire as a Ranger. That's my motivation.
"Hopefully the big boy will come back. That will make it a lot easier."
If Andrus opts out, he would be walking away from four years and $59 million. He would also be doing so after a disappointing season. Andrus missed over two months with a fractured right elbow and will finish the year with under 100 games for the first time in his career.
He went into Sunday hitting .258 with a .370 slugging percentage. He hit .302 with a .439 slugging percentage in 2016 and .297 with a .471 slugging percentage last year.
"It was more of a learning experience than a disappointment," Andrus said. "Finish today, go into the offseason with the idea of coming back the way I was before I got hurt. That's where my focus is."
It will be a crowded market for free agent shortstops this winter. At the top of the list is Manny Machado, but also eligible are Jose Iglesias, Jordy Mercer, Freddy Galvis, Alcides Escobar and Adeiny Hechavarria.
A prime reason for walking away is because Andrus is used to winning. The Rangers are finishing with a losing record for the second straight year, and there is a possibility of more of the same next year if they are still in a rebuilding mode.
"As a team, we get tired of losing," Andrus said. "We need to come back next year with a better mindset. That doesn't mean win the World Series, but a better mindset from everybody. We have a bunch of young guys and sometimes all they are thinking about is how to stay in the big leagues. That gets you away from helping the team on a daily basis. Everybody goes through it.
"A lot of guys need to step up, keep growing and helping the team. It's not about me or [Shin-Soo] Choo. Everybody has to step up."
Andrus is also eager to see who the Rangers hire as manager. He would be happy if it was interim manager Don Wakamatsu, but also values a good communicator and teacher.
"We need somebody to lead and [who] understands how to communicate," Andrus said. "It's not easy with a young team, that's why you need a teacher. If not Wak, somebody who will embrace the team and communicate with the team."