Braves' Opening Day roster takes shape
O'Flaherty back in the mix for Atlanta bullpen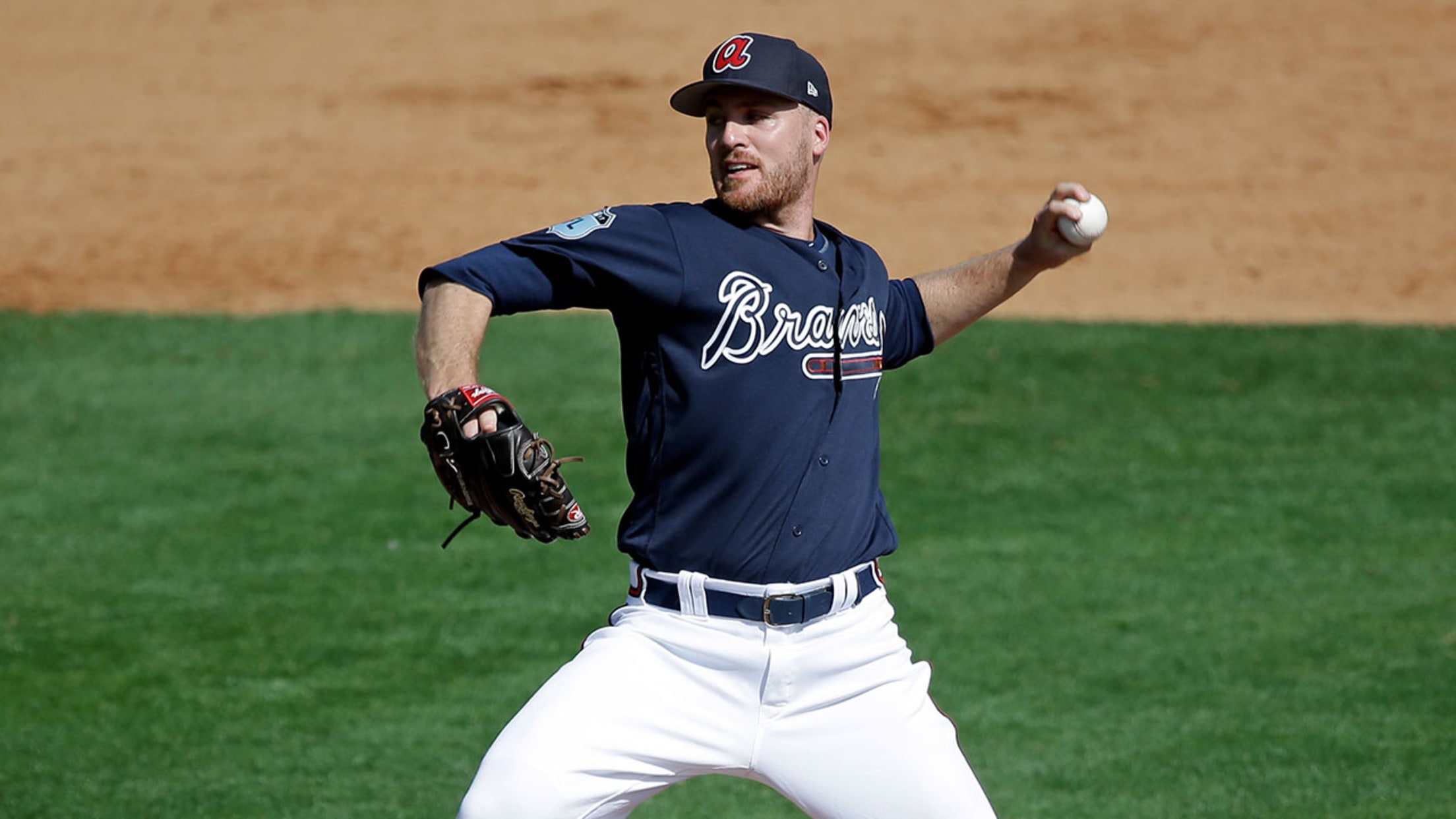 Eric O'Flaherty has struck out eight batters in 5 2/3 innings this spring. (AP)
CLEARWATER, Fla. -- With the Opening Day less than three weeks away, the Braves' projected roster looks much like it did when Spring Training began. But as Eric O'Flaherty continues to conjure memories of his most dominant days, he has at least altered the bullpen picture.As the Braves spend two
CLEARWATER, Fla. -- With the Opening Day less than three weeks away, the Braves' projected roster looks much like it did when Spring Training began. But as Eric O'Flaherty continues to conjure memories of his most dominant days, he has at least altered the bullpen picture.
As the Braves spend two more weeks in Florida and prepare to introduce themselves to SunTrust Park with an exhibition game against the Yankees on March 31, they'll continue to gain a better feel for how to construct both their bench and bullpen. But they at least currently have the comfort of knowing that their projected lineup and starting rotation looks exactly like it did when Spring Training began.
Below is my prediction of how Atlanta's roster will look on Opening Day and references to how the picture might have changed since my first prediction was posted just before the start of Spring Training.
Bullpen
Projection: Jim Johnson, Arodys Vizcaino, Mauricio Cabrera, Jose Ramirez, Ian Krol, O'Flaherty, Josh Collmenter, Paco Rodriguez
Though it will leave them with a short bench, the Braves still seem to be leaning toward going with an eight-man bullpen. O'Flaherty was essentially an afterthought before he spent the past three weeks proving he's finally overcome the elbow issues that have plagued him the past four seasons. The veteran lefty has become the camp's biggest surprise as he's provided indications he's regained the sinker that made him one of baseball's most dominant and reliable relievers from 2010-12.
O'Flaherty's reemergence has made him the favorite to win the spot that had previously been projected for Blaine Boyer, who has allowed at least three hits in three of his five appearances.
This projection includes three lefties, but while Rodriguez would be used as a specialist, O'Flaherty and Krol could be utilized in any situation. Instead of Rodriguez, the Braves could still opt to give that last spot to Boyer or Chaz Roe, who is out of options. But thus far, neither of these two vets has pitched like an attractive option.
Bench
Projection: Jace Peterson, Chase d'Arnaud, Emilio Bonifacio, Kurt Suzuki
This projection has remained the same, but because d'Arnaud missed two weeks with the flu and bronchitis, he'll have to quickly prove he's worthy of being given a spot on this short bench. Johan Camargo is an option, but he's still raw and needs to play on an everyday basis until he's needed in the Majors. Bonifacio gets the last spot because he's a better defender than Micah Johnson, who is still learning how to play the outfield. But it would not be surprising to see the Braves trade for a backup outfielder who would be given the spot currently projected for Bonifacio.
Lineup
Projection: CF Ender Inciarte, SS Dansby Swanson, 1B Freddie Freeman, LF Matt Kemp, RF Nick Markakis, 2B Brandon Phillips, 3B Adonis Garcia, C Tyler Flowers
Nothing has changed in this department and if everyone remains healthy, the only question is whether Flowers will bat ahead of or behind Garcia.
Rotation
Projection: Julio Teheran, Bartolo Colon, Jaime Garcia, R.A. Dickey, Mike Foltynewicz
Like the lineup, the rotation has remained exactly as expected.
Mark Bowman has covered the Braves for MLB.com since 2001.