Santana efficient, crisp in Grapefruit debut
Veteran, new catcher Castro get on same page quickly in first outing as battery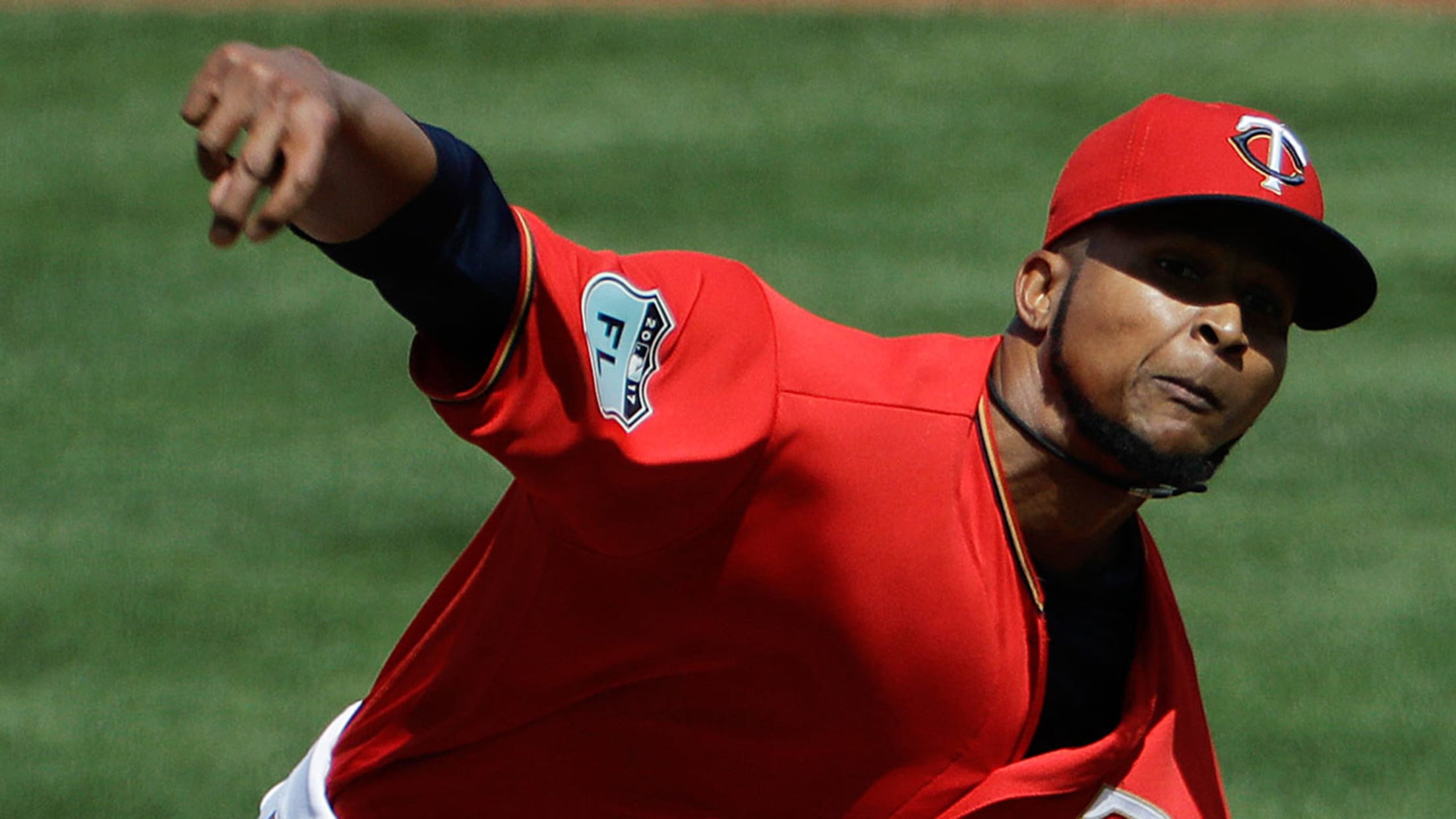 Ervin Santana allowed two hits and struck out two over his two scoreless innings on Monday. (AP)
FORT MYERS, Fla. -- Right-hander Ervin Santana, Minnesota's expected Opening Day starter, was efficient in his Grapefruit League debut, needing 22 pitches to get through two scoreless innings in a 9-6 win over the Marlins on Monday.It was also Santana's first time working with catcher Jason Castro, who joined the
FORT MYERS, Fla. -- Right-hander Ervin Santana, Minnesota's expected Opening Day starter, was efficient in his Grapefruit League debut, needing 22 pitches to get through two scoreless innings in a 9-6 win over the Marlins on Monday.
It was also Santana's first time working with catcher Jason Castro, who joined the Twins on a three-year, $24.5 million deal this offseason. Castro is known as one of the best defensive catchers in baseball, and Santana enjoyed working with him.
"It felt good," Santana said. "We were on the same page for the most part. The way he set up was good. I liked it. The main thing for me is just getting on the same page with the catcher and working fast."
Santana certainly worked fast on Monday, as 15 of his 22 pitches went for strikes, and he threw first-pitch strikes to six of the seven batters he faced. He gave up two hits, but also struck out two, and he induced a double play to get out of the second.
Santana, who was the Twins' best starter in 2016 with a 3.38 ERA in 30 starts, was so economical with his pitches that he threw 10 more in the bullpen after his start.
"He throws strikes," Twins manager Paul Molitor said. "There were a couple fastballs hit through the infield, but he was efficient. I'm trying to mix Castro in there as much as I can with potential starters. But I would think those two won't take long to get on the same page. They both know what they're doing."