Essay winner's words resonate on World Cerebral Palsy Day
Sadie Chamberlain won Breaking Barriers contest with uplifting message about living with disability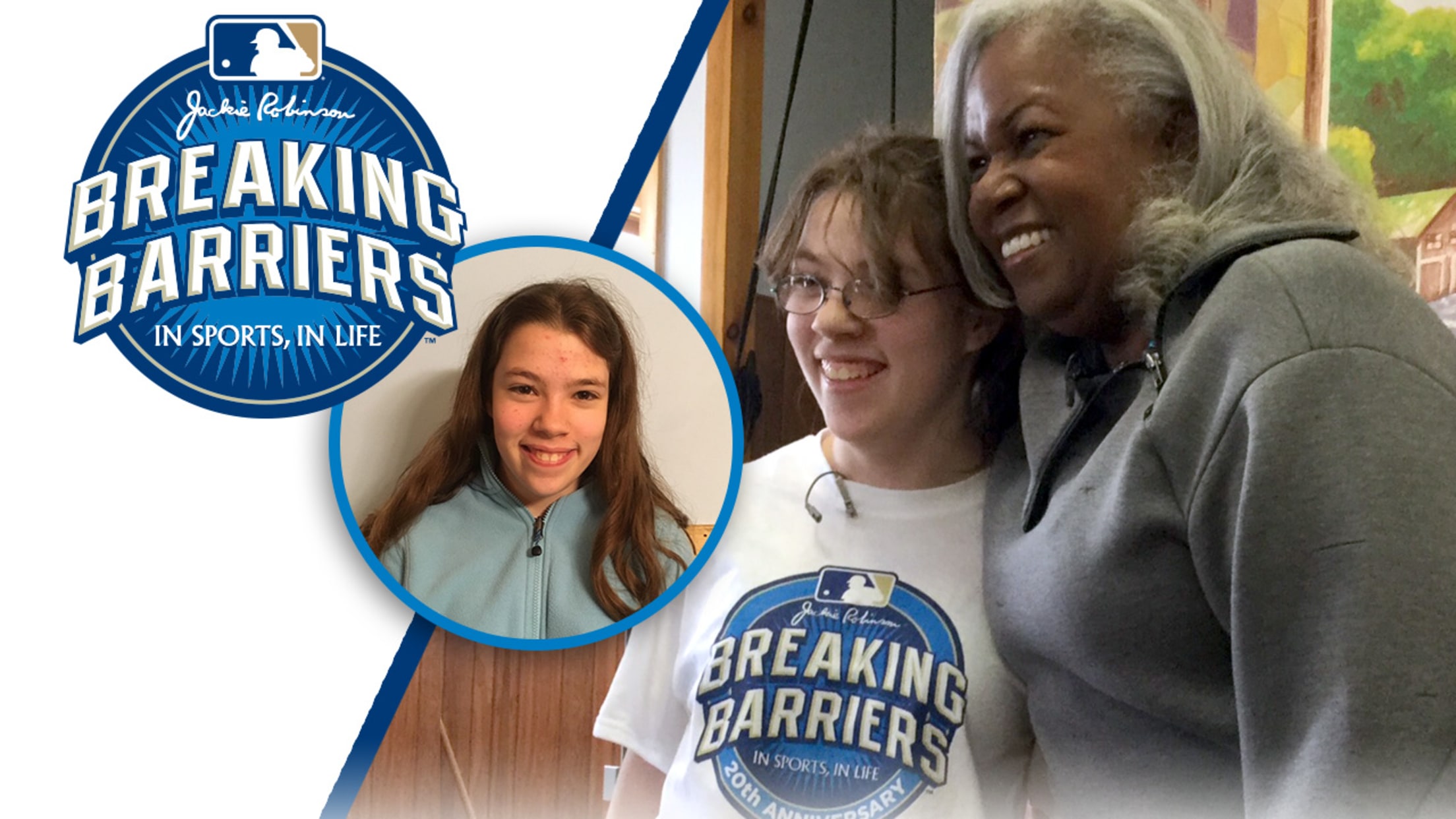 World Cerebral Palsy Day is a good time to spread Sadie Chamberlain's message.Not that Chamberlain needs much help in getting the word out, though. The Vermont teen won the national grand prize (grades 7-9) from among more than 17,000 entries around the U.S. and Canada in the Breaking Barriers: In
World Cerebral Palsy Day is a good time to spread Sadie Chamberlain's message.
Not that Chamberlain needs much help in getting the word out, though. The Vermont teen won the national grand prize (grades 7-9) from among more than 17,000 entries around the U.S. and Canada in the Breaking Barriers: In Sports, In Life Essay Contest, run by Major League Baseball and Scholastic, and she will be honored later this month at the 112th World Series.
Chamberlain's inspirational message to others is to never let a disability define you and to never turn away from a barrier that seems at times insurmountable. It is a message she spreads in the most unique and profound ways.
"When I visited her in Vermont, she talked about the importance of getting her voice out there, because she feels like she does represent a young woman with cerebral palsy who has not allowed her disability to affect her growth as a person," said Sharon Robinson, daughter of Jackie Robinson and MLB's educational programming consultant and author.
"When kids were teasing her and pushing her aside because she was walking slowly up the steps, she said, 'I've got to do something about this.' She went to a teacher and got permission to talk to the group. That changed the way kids saw her, their perception of her. They had sort of assumed that since she walked slowly, she wasn't smart. They learned that was just judging somebody from the outside, and it was getting them to understand that a physical challenge is not a definition of who you are."
Chamberlain is a high school freshman at Lyndon Town School in Lyndonville, Vt., and her grand prize was announced last spring. The other national grand prize winner, Kendal Young (then a fifth grader in Spring Lake, Mich.), was honored by MLB at the All-Star Game in San Diego. This is the 20th anniversary of the Breaking Barriers contest, part of the ongoing legacy left by Jackie Robinson, who broke baseball's color barrier with the Brooklyn Dodgers on April 15, 1947, and per tradition, Chamberlain will meet with Commissioner Rob Manfred and will be honored in an on-field ceremony before a Fall Classic game.
In her essay, Chamberlain said the neurological disorder "affects my motor skills, muscle tone and spatial awareness." She wrote about the "massive amount of determination not to be subdued by my disability," and she said, "courage is everything, especially when the world around you seems as though it is a sea of derogatory remarks and belittling statements.
"The revered Jackie Robinson didn't sit on the sidelines, either," Chamberlain wrote in her essay. "He bit the bullet and stood his ground. He didn't succumb to any urge of retaliating. I can relate to him, because he and I share the same struggle. … Like Jackie, I am a victim of assumption, but I won't let that break my spirit, instead of focusing all my energy on the negativity of a situation, I center it on my love of writing and theater. I know if I stay true to my values of courage and determination, I can go just as far as Jackie Robinson."
Chamberlain is an aspiring actress who stands up in front of crowds and sings with her twin sister and lives for the future. She copes with a hilly environment -- not nearly as accessible as the flatter town where her family previously lived. She navigates the "menacing hallways" of school. She not only overcomes, but she also has big plans for college, for theater and for life.
Sharon Robinson called Chamberlain "an amazing young woman and a great writer. Sadie wants to be an advocate and a spokesperson. So not only is she a good writer, but she wants to be out there. She wrote me recently and said that, since her winning the essay contest, she has gone to other schools and talked about having cerebral palsy and functioning and living a full life.
"And not allowing anything to stop her."
On this World Cerebral Palsy Day, Chamberlain is leading others by example.
"She's got a real message for all of us," Sharon Robinson said. "Not just because it's World Cerebral Palsy Day, but it's a message for all kids that exemplifies the Breaking Barriers program. We all have barriers we have to overcome, but we can't let them stop us. We have to find a way around them and keep moving forward."