Every team's ideal Home Run Derby participant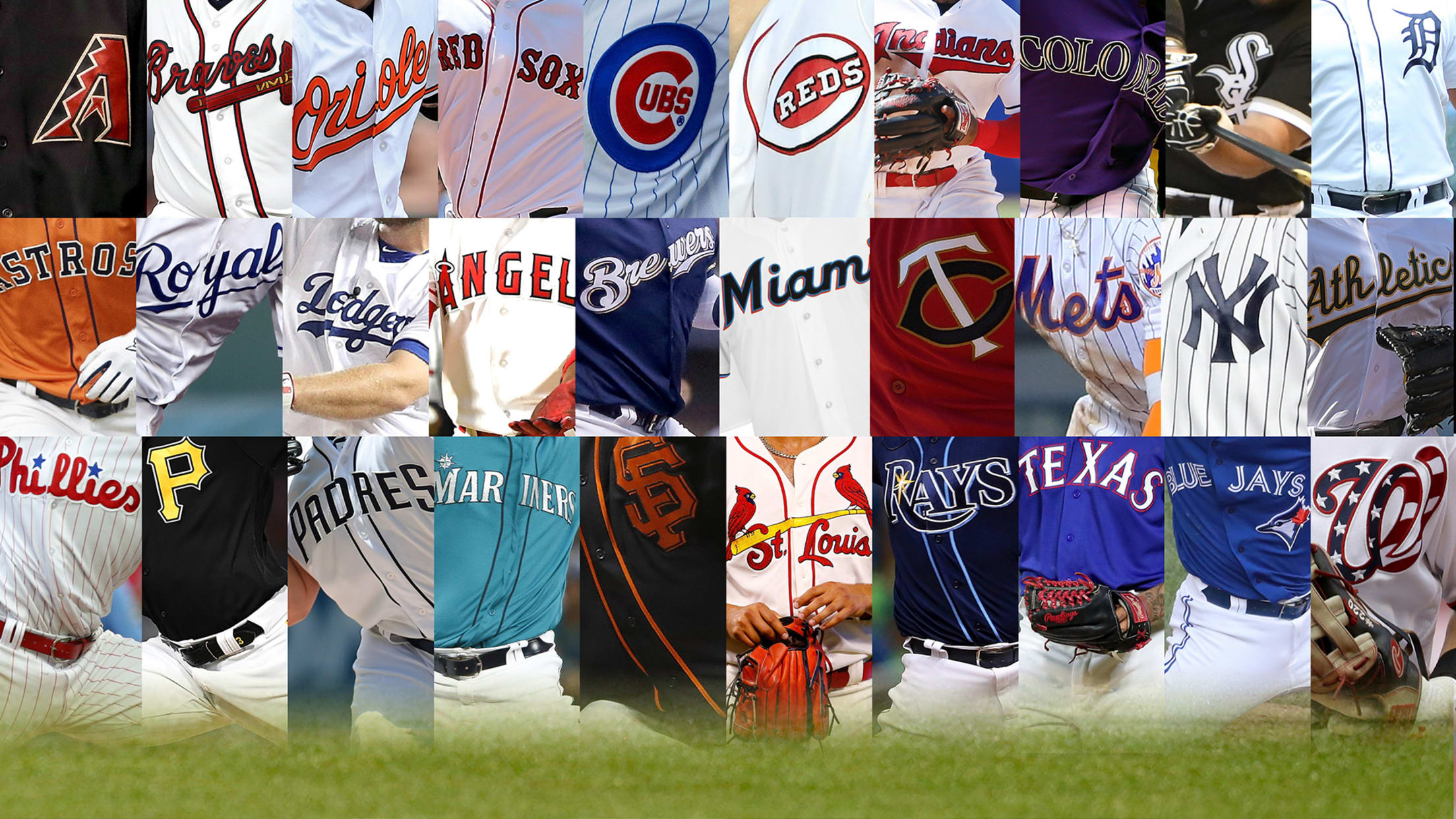 It feels sometimes that half the fun of a Home Run Derby is imagining who isn't there. Even at their best, we map our hopes and memories on every T-Mobile Home Run Derby, trying to envision what it would look like if prime Mark McGwire were there, or Babe Ruth
It feels sometimes that half the fun of a Home Run Derby is imagining who isn't there. Even at their best, we map our hopes and memories on every T-Mobile Home Run Derby, trying to envision what it would look like if prime Mark McGwire were there, or Babe Ruth or just a non-injured Giancarlo Stanton.
The Home Run Derby is about awe, both real and imagined.
So, today, we look at the optimal Home Run Derby participant for each team. Some of these are the guys who hit the ball the farthest; some are the young, exciting player everyone wants to see; and some are old wily vets with a trick or two still up their sleeves. Not all of these guys will agree to take part. But these are the ones we dream about.
The home run is the signature play in baseball in 2019. Here are the sluggers we want to see sending up the moonshots.
AMERICAN LEAGUE EAST
Blue Jays: Vladimir Guerrero Jr.
Eventually, Vlad Jr. will be the massive superstar everyone tries to talk into doing the Home Run Derby when he just wants the rest. So let's enjoy him in this event while we can, and hopefully soon.
Orioles: Chris Davis
For all his problems -- and there are a lot of problems! -- he still can hit the ball incredibly hard. The Home Run Derby is one place Davis can still shine.
Rays: Tommy Pham
There are many Rays to choose from, but we'll go with the guy with the violent swing, the big personality and the chip on his shoulder to rake all night.
Red Sox: J.D. Martinez
He has already said he won't do it, which is a shame: He's never been in one, and he'd be a joy to watch.
Yankees: Giancarlo Stanton
Aaron Judge is obviously another answer here, but for my money, there isn't much that's more majestic than a perfectly launched Stanton monster homer. Remember the show he put on at the 2016 Derby in San Diego?
AMERICAN LEAGUE CENTRAL
Indians: Francisco Lindor
He actually won an All-American Home Run Derby back in 2010. It'd be fun to watch him muscle up with the big guys for a couple of hours.
Royals: Jorge Soler
Did you know he already has more than 20 homers this year? And Kaufmann Stadium is a tough place to go deep! It sort of looks as if the Royals won that Wade Davis trade with the Cubs rather handily, no?
Tigers: Miguel Cabrera
He rarely goes yard anymore, but it'd be a blast to see him gear up one last time against all the youngsters.
Twins: Nelson Cruz
Even with all the homers this team is hitting, the old moonshot master is the pick here.
White Sox: Eloy Jiménez
If you can hit a broken-bat homer at Wrigley Field, you'll acquit yourself just fine in the Home Run Derby.
AMERICAN LEAGUE WEST
Angels: Mike Trout
He still has never been in a Derby. It would be great to see him do it once.
Astros: Alex Bregman
He almost won it last year, and he's such a fun personality that he helps light up a Derby.
Athletics: Khris Davis
His slugging percentage is actually way down this year … but he still has the most homers in MLB since Opening Day 2017 (107).
Mariners: Daniel Vogelbach
America needs Vogelbach in the Home Run Derby.
Rangers: Nomar Mazara
All told, the longest homer ever registered in StatCast history is an excellent way to get yourself invited to the Home Run Derby.
NATIONAL LEAGUE EAST
Braves: Ronald Acuña Jr.
He may be a leadoff hitter, but there aren't many people in baseball who hit the ball harder than Acuna.
Marlins: Jorge Alfaro
There isn't an obvious candidate from the Marlins, so let's make sure we have at least one catcher on this list.
Mets: Pete Alonso
Did you see that missile he hit off Tyler Chatwood on Thursday? Imagine that 20 times in five minutes.
Nationals: Anthony Rendon
He has never been in an All-Star Game or a Home Run Derby. He's long overdue for both.
Phillies: Bryce Harper
The defending champ has to return to defend his title.
NATIONAL LEAGUE CENTRAL
Brewers: Christian Yelich
What he has turned into since putting on a Brewers uniform is nothing less than remarkable.
Cardinals: Paul Goldschmidt
He has never been in a Home Run Derby, saying it would mess with his swing, but considering his slow-ish start, maybe his swing could use a little messing with.
Cubs: Javier Báez
The fun of Baez in the Derby is that half of his homers will be to the opposite field.
Pirates: Josh Bell
That big looping sweep could lead to some of the most magnificent, epic homers of the night.
Reds: Derek Dietrich
The longtime vet has found his place bashing homers this year, and he's such an eccentric character that he'd liven up the event, no matter how many homers he hit.
NATIONAL LEAGUE WEST
D-backs: Ketel Marte
Marte has 20 homers. Ketel Marte! Don't you want to see how he's doing that? I know I sure do.
Dodgers: Cody Bellinger
He performed well at the Home Run Derby two years ago ... and look at what he's been up to since then.
Giants: Madison Bumgarner
Who wouldn't want to see this? He'd probably get destroyed and we'd never ask a pitcher to be a part of the Home Run Derby ever again … which might be the best reason to do it and get it over with.
Padres: Hunter Renfroe
Have there ever been so many options for the Padres before? There are probably five Padres I'd love to see in the Derby. That's a happy turn of events.
Rockies: Charlie Blackmon
He's healthy, he's hitting homers at a pace he never has before and … there is the beard factor.