Fans can take photos with WS trophies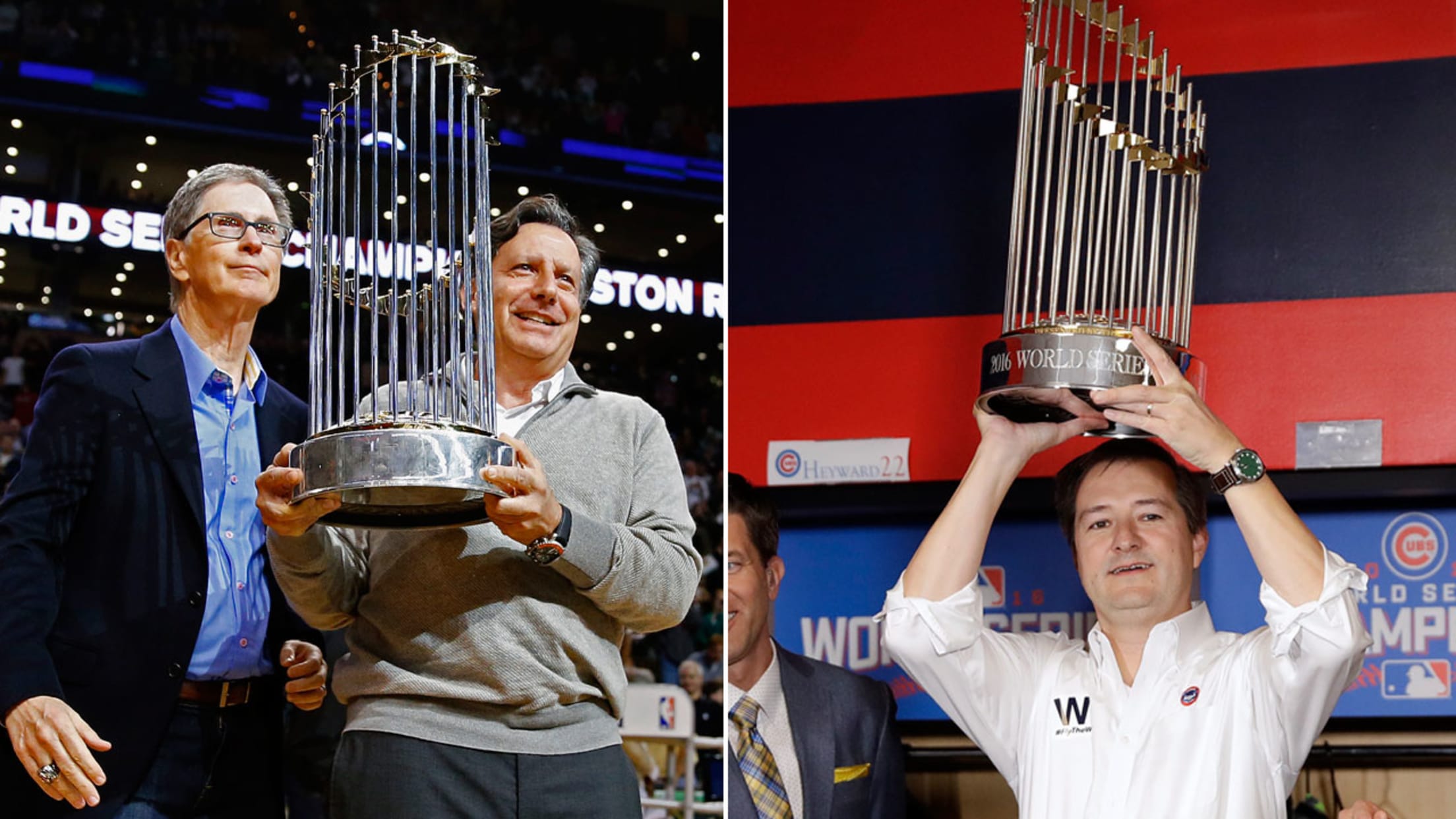 Before the Red Sox and Cubs meet at Fenway Park on Sunday night, their fans will get the chance to pose with the proof that their franchises' curses have been banished.The 2004 Red Sox and '16 Cubs World Series trophies -- which marked the end of Boston's 86-year and Chicago's
Before the Red Sox and Cubs meet at Fenway Park on Sunday night, their fans will get the chance to pose with the proof that their franchises' curses have been banished.
The 2004 Red Sox and '16 Cubs World Series trophies -- which marked the end of Boston's 86-year and Chicago's 108-year championship drought -- will be on display in the Gate K/B concourse at Fenway when gates open starting at 6:35 p.m. ET.
Fans attending the game will be able to take photographs with the two curse-breaking trophies, an event co-sponsored by the Red Sox Foundation and Cubs Charities.
First pitch for Sunday night's game is scheduled for 8:05 p.m. ET.
Other events scheduled for the weekend leading up to the trophy display include a "Championship Teams" panel discussion with Hall of Famer Pedro Martinez, Jason Varitek, Bernie Williams and Ryan Dempster at the Boston Sheraton on Friday, as well as a joint fundraiser with Red Sox and Cubs players at the Paradise Rock Club after Saturday's game.
Proceeds from the Red Sox and Cubs' weekend events will be used to help fund scholarship programs for underserved youth in Boston and Chicago.