Father, son share riveting story at T12 showcase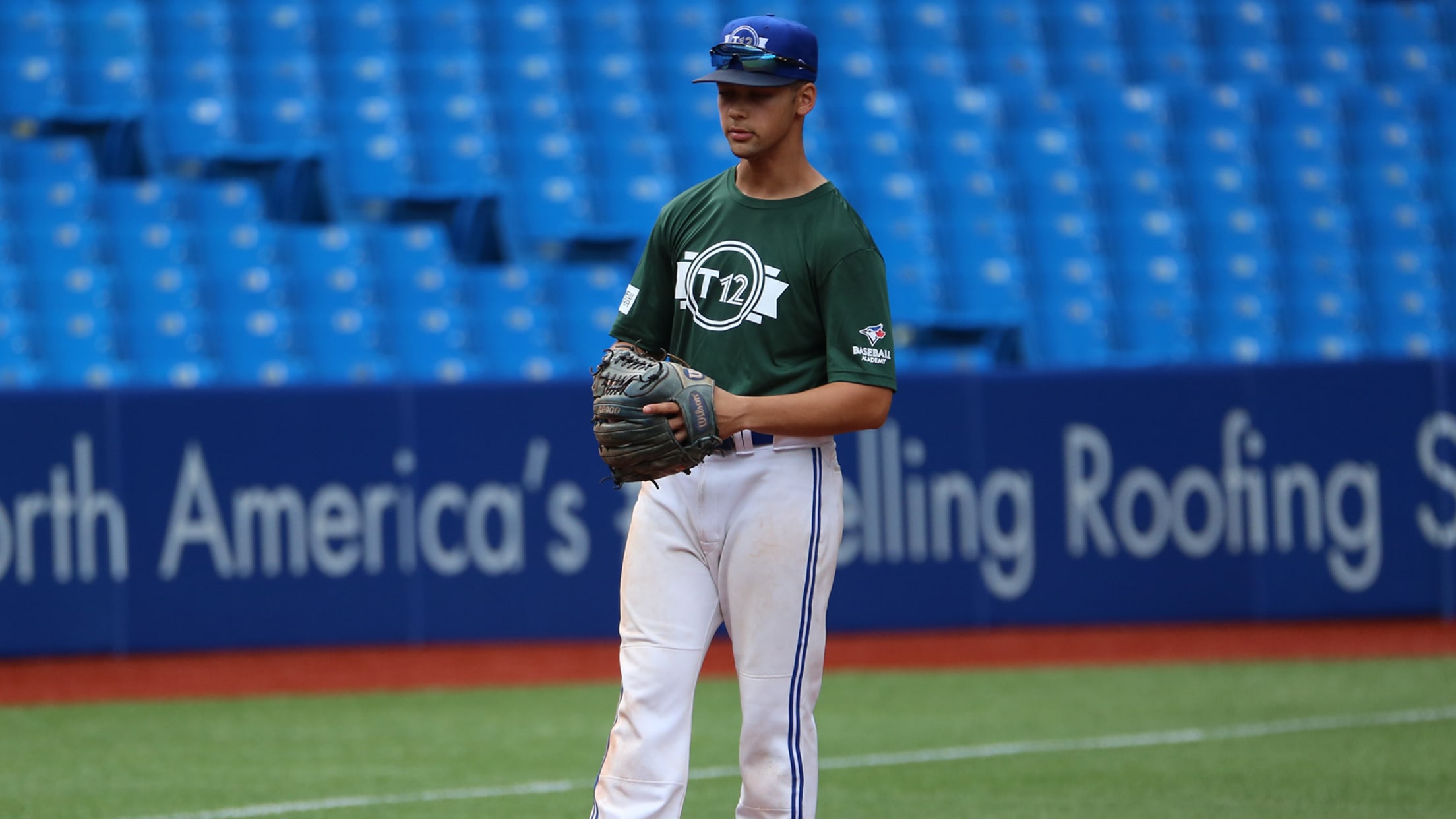 TORONTO -- At 17 years old, Tyrell Schofield-Sam is getting opportunities his father never had.He capped a weekend at the Blue Jays' Tournament 12 showcase with a pair of RBIs in the championship game to help clinch a 5-2 victory for Ontario Green over team Alberta. He hit .278 in
TORONTO -- At 17 years old, Tyrell Schofield-Sam is getting opportunities his father never had.
He capped a weekend at the Blue Jays' Tournament 12 showcase with a pair of RBIs in the championship game to help clinch a 5-2 victory for Ontario Green over team Alberta. He hit .278 in six games at the tournament and solidified himself as one of Canada's top prospects.
When Schofield-Sam's father, Frankie Gurnie Sam, was 17 years old, his life was completely different.
"I was homeless," Sam said. "Sleeping in the staircases of apartment buildings."
At 16 years old, Sam immigrated to Canada with his mother from Saint Vincent. He hardly knew his father when his family moved from the island, and within a year of living in Toronto he was kicked out of his house.
"I made a vow to myself," Sam said. "I will never ever let my kids go through what I went through; I will be there for them no matter what."
Over the past five days, that vow brought Sam to Canada's marquee baseball showcase at Rogers Centre to watch his son continue his pursuit of his dream.
"I want to play in the MLB," Schofield-Sam said.
Schofield-Sam has loved baseball since he was very young. His mother used to bring him in his stroller to watch his father play slow-pitch. While he watched he was quietly absorbing far more than his father realized.
"I came home and he was 3 years old," Sam said, "and he said watch what I can do. ... He took me in the backyard, picked up the baseball, threw it in the air, and swung at it 10 times without missing."
It was a moment that has stuck with Sam. He quickly came to realize his son was athletically talented, but he also knew pursing baseball was going to come with sacrifices. Years later, when Schofield-Sam was 9, he told his father he wanted to devote himself to baseball.

"He said to me, 'Dad I really want to play baseball,'" Sam said. "I said, 'I'll make you a deal, you work hard, put in the time, and don't worry about it. Daddy's got your back, financially, don't worry about it, I've got your back.'"
Sam wants to provide his son with the support he never had. He works long hours driving a truck, heading off to work at 1 or 2 in the morning, without any sleep some days, just to help his son pursue his dream.
"I didn't get to do what I wanted to do as a kid," Sam said. "So I'm happy for him that I provide the support for him so he can accomplish his dreams."
Schofield-Sam spends his days bouncing between school and baseball workouts. He doesn't play video games or date, his dad says, instead he's up in his room doing push-ups and sit-ups. Sam says his son spends 23 hours a week working on baseball.
It's all in pursuit of the dream so many of these boys at the T12 showcase share. For so many of these parents, it's about providing their children with whatever support is necessary to help their children attain their goal. Now, it's up to the college and MLB scouts to decide who gets offers.
Sam says the future is in God's hands. Regardless of what happens next, Sam plans to be there for his son in ways that he was never afforded.
Aaron Rose is a reporter for MLB.com based in Toronto.