Former player, scout, skipper Mele dies at 95
He spent 30 years with Red Sox, managed Twins in '65 World Series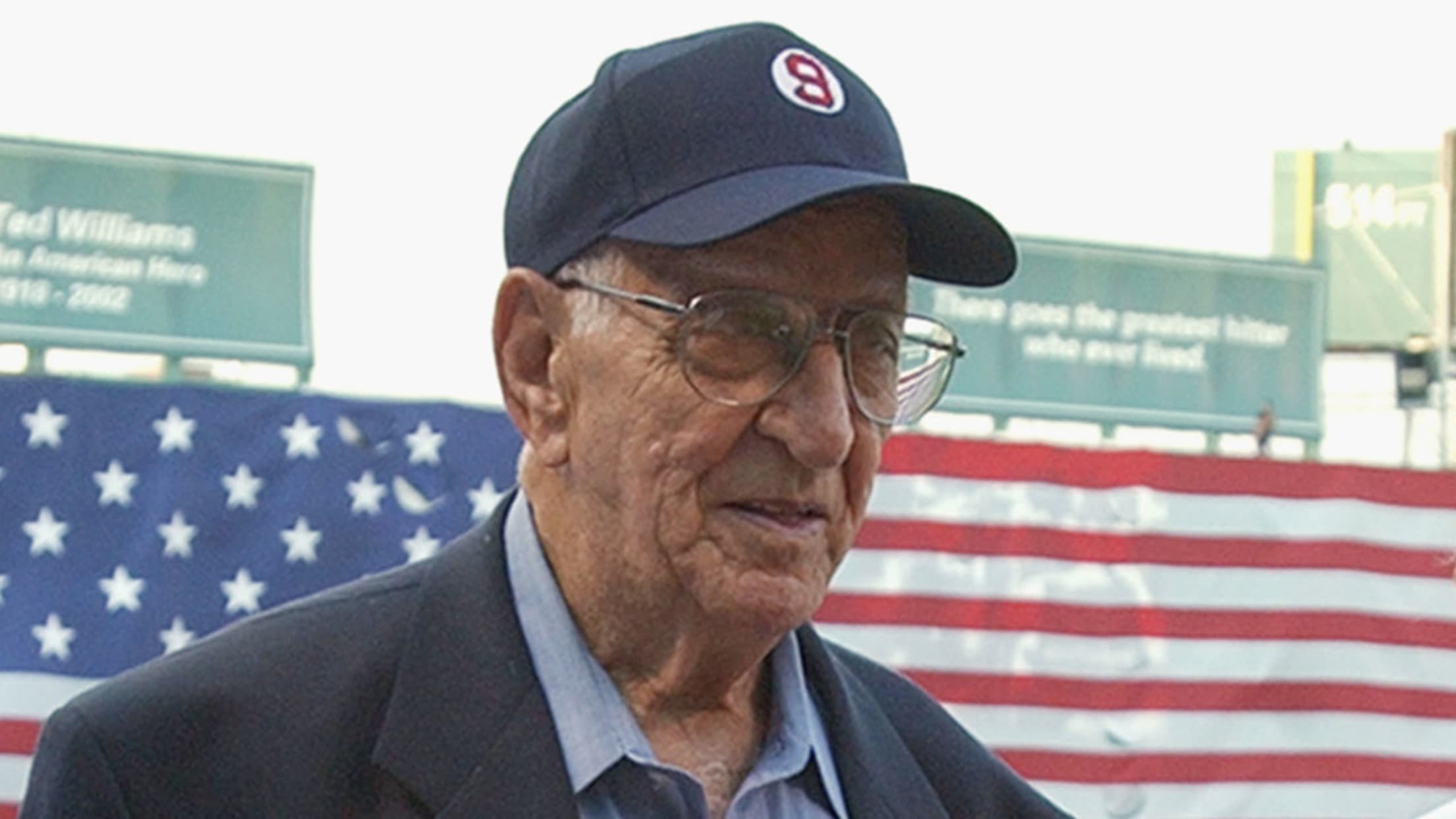 Sam Mele spent 30 years in the Red Sox organization as a player, instructor and scout. (Getty)
MINNEAPOLIS -- Sam Mele, who spent 30 years in the Red Sox organization as a player, instructor and scout and also managed the Twins from 1961-67, including their run to the '65 World Series against the Dodgers, passed away on Monday at the age of 95."The Minnesota Twins are deeply
MINNEAPOLIS -- Sam Mele, who spent 30 years in the Red Sox organization as a player, instructor and scout and also managed the Twins from 1961-67, including their run to the '65 World Series against the Dodgers, passed away on Monday at the age of 95.
"The Minnesota Twins are deeply saddened by the loss of Sam Mele," the organization said in a statement. "The former skipper was an important figure in Twins baseball history. The beloved Mele, not only led the 1965 Twins to the American League pennant, but also helped establish the importance of Major League Baseball across the Upper Midwest."
Originally signed by Boston as an amateur free agent prior to the 1946 season, Mele played in the Majors from 1947-56, including parts of five seasons with the Red Sox from 1947-49 and 1954-55. In 263 games with Boston as an outfielder/first baseman, he batted .278 with 21 home runs and 129 RBIs.
Mele played for the Washington Senators (1949-52), Chicago White Sox (1952-53), Baltimore Orioles ('54), Cincinnati Redlegs ('55) and Cleveland Indians ('56). He hit .267 with 80 home runs and 544 RBIs during his career.
Mele turned to coaching and worked with the Senators from 1959-60. When the franchise moved to Minnesota, he managed the Twins from 1961-67, winning the 1965 American League pennant and The Sporting News' Manager of the Year. He led the club to a record of 522-431 during that time, which is the third-most wins by a Twins manager. He managed the Twins to a franchise-best 102 wins and their first World Series in 1965.
Following his managerial career, Mele returned to his home in Quincy, Mass., and spent 25 years in the Red Sox organization working as a special assignment instructor, cross-checker and scout from the late 1960s to the early '90s.