Cervelli scratched vs. Cards; Nova could hit DL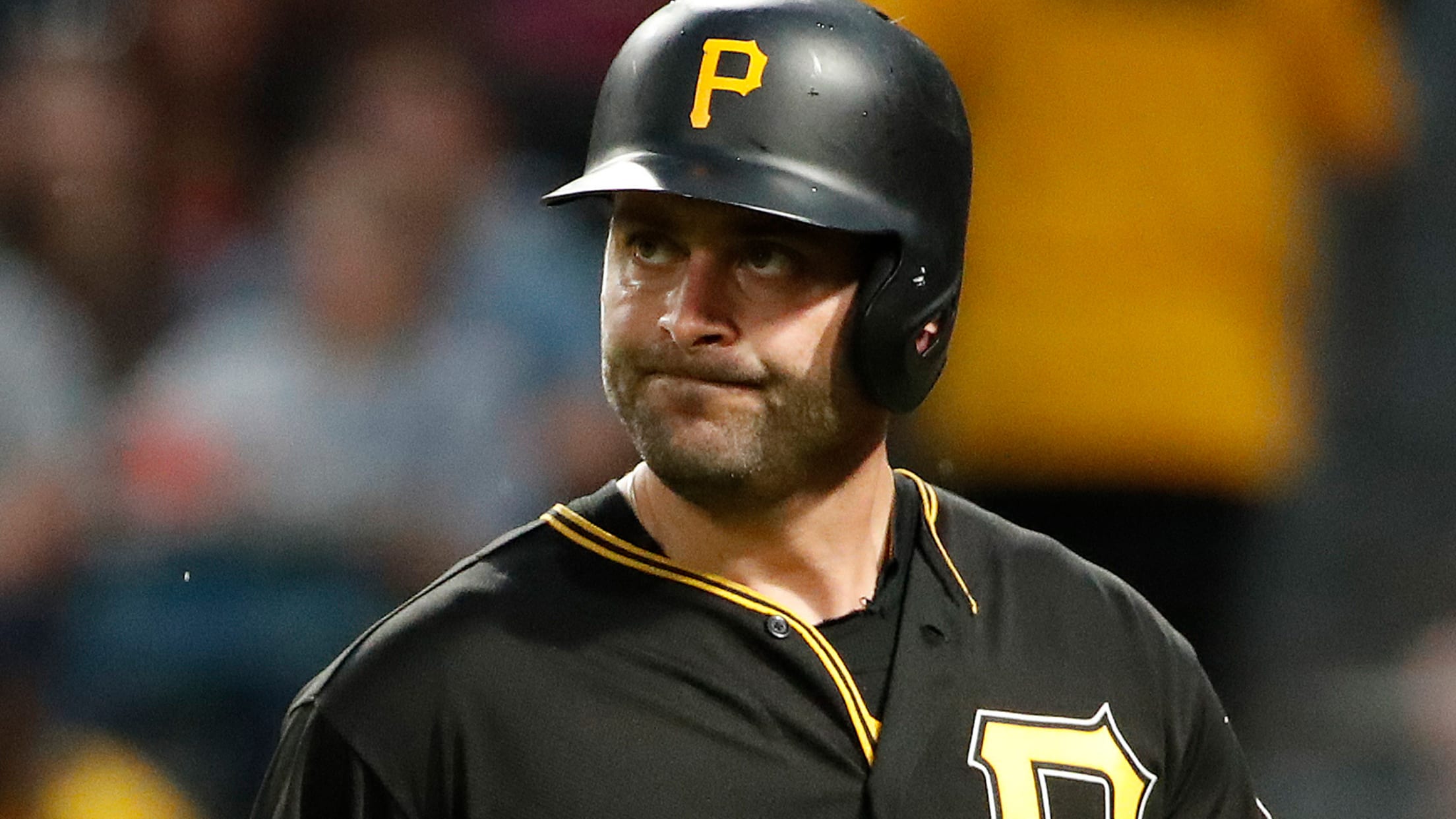 PITTSBURGH -- Shortly before Jameson Taillon's first pitch on Sunday, the Pirates scratched catcher Francisco Cervelli from the starting lineup due to flu-like symptoms.Cervelli was originally slated to bat second in Pittsburgh's series finale against St. Louis at PNC Park. The club announced Cervelli was removed from the lineup about
PITTSBURGH -- Shortly before Jameson Taillon's first pitch on Sunday, the Pirates scratched catcher Francisco Cervelli from the starting lineup due to flu-like symptoms.
Cervelli was originally slated to bat second in Pittsburgh's series finale against St. Louis at PNC Park. The club announced Cervelli was removed from the lineup about 15 minutes before it took the field.
Austin Meadows moved up from the No. 6 spot and hit second, while Elias Diaz stepped in behind the plate to catch Taillon and batted seventh. Gregory Polanco moved up a spot, from seventh to sixth in the lineup.
No decision on Nova
The Pirates have not yet decided whether Ivan Nova will start as scheduled on Tuesday, though it seems likely they will place the veteran right-hander on the 10-day disabled list due to a sprained ligament in his right ring finger.
Nova said on Sunday his finger felt "a little bit better" and he still hoped to start on Tuesday night against the Cubs. The Pirates pulled Nick Kingham from his last start for Triple-A Indianapolis after one inning, so he is prepared to make that start if necessary. But Kingham was optioned to Triple-A on May 20, so he can only be recalled within 10 days of that assignment if he's replacing someone (Nova, in this case) moving to the disabled list.
The Pirates could use left-hander Steven Brault as a spot starter, but they would like to have him available in relief to neutralize the Cubs' tough left-handed hitters. It's also less likely that he starts on Tuesday -- meaning it's more likely Kingham gets the call -- after throwing 22 pitches in relief in Sunday's 6-4 loss to the Cardinals.
"In a perfect world, [Nova] would just miss a start," general manager Neal Huntington said. "But we're in the middle of a consecutive-games stretch where we'd need a spot starter, and no one can just pull forward on their normal day. If that's the case, it probably makes a lot more sense for us to go ahead and put him on the disabled list."
Meadows ready for regular role
Manager Clint Hurdle and Huntington reiterated on Sunday that Meadows will play regularly while he remains in the Majors -- likely starting seven or eight games out of 10. The Pirates kept Meadows on their roster even after activating center fielder Starling Marte from the disabled list on Saturday -- as clear a sign as any he will play frequently.
Hurdle didn't want to refer to his four-man outfield as a "rotation," but said there is a playing-time plan in place for Marte, Meadows, left fielder Corey Dickerson and Polanco, who has struggled at the plate lately.
"Austin Meadows isn't here as a fourth outfielder," Huntington said. "He's here as part of the four-outfielder group that allows us to keep these other guys strong or, ideally, get Gregory Polanco right. If he's not going to play, it doesn't make any sense for him to be here."
Dickerson has started a team-high 45 games in the outfield this season. His career-high mark for games started on defense is 98, which he set with the Rockies in 2014. Hurdle said the Pirates intend to have Dickerson surpass that total, but they still must monitor his workload to get the most out of him.
"It's real, and we're just trying to make sure we're aware of it -- and continue to put him in the best place he can be to have the best season he can have to help us playing left field," Hurdle said. "We didn't set the limit. We're trying to create a new limit for him."