Freeman exits with hand, wrist discomfort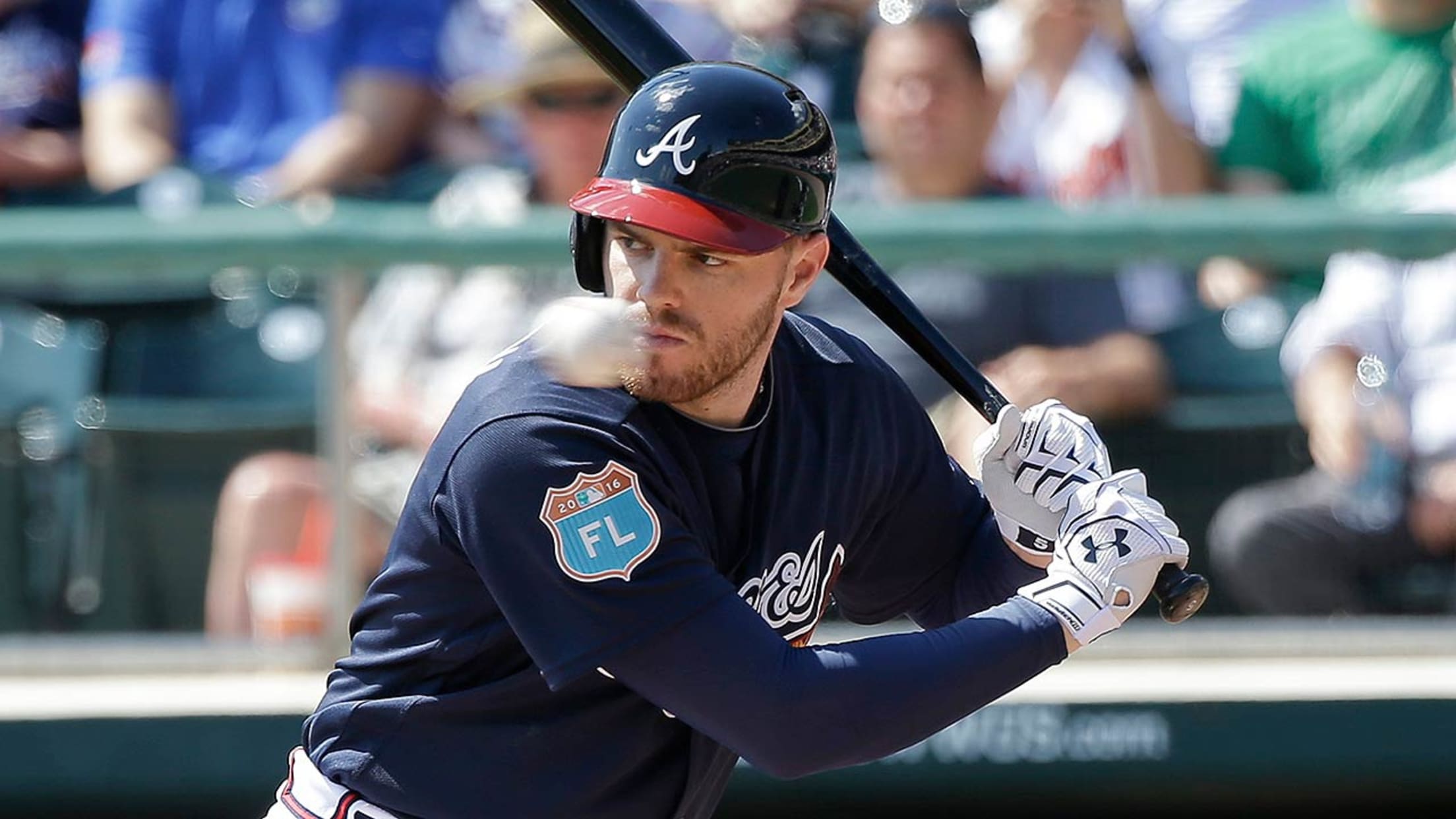 Freddie Freeman battled right wrist discomfort throughout most of last season's final four months. (AP)
LAKE BUENA VISTA, Fla. -- Even as Freddie Freeman spent the past two weeks producing surprising encouragement, there was reason to wonder if his right wrist truly had improved to the point where it would be durable enough to withstand the daily rigors the season might bring.Freeman was reminded of
LAKE BUENA VISTA, Fla. -- Even as Freddie Freeman spent the past two weeks producing surprising encouragement, there was reason to wonder if his right wrist truly had improved to the point where it would be durable enough to withstand the daily rigors the season might bring.
Freeman was reminded of this when he exited Friday afternoon's split-squad game with what the Braves termed as discomfort around his right hand and wrist. The veteran first baseman told reporters that he wanted to wait until Saturday to address the matter.
Freeman made what the Braves hope was just a precautionary exit after he swung through David Buchanan's high fastball to conclude a second-inning strikeout. As Freeman made his way back toward the dugout, he was seen shaking his right hand.
Though it is too early to know the extent of the ailment, this was certainly not an encouraging development for Freeman, who battled right wrist discomfort throughout most of last season's final four months and a portion of this offseason. Freeman did not pick up a bat until Dec. 31, and he did not take regular batting practice until he arrived at Spring Training.
Freeman had felt no previous discomfort over the past two weeks. Through the 12 plate appearances he had compiled entering Friday, he had belted two homers, recorded a double and drawn five walks. His most recent homer was an opposite-field shot that he hit during Wednesday's game against the Astros.
When Freeman arrived at Spring Training, he indicated that he planned to take things slow during the early days of camp. But he took some swings in batting practice during the second day of full-squad workouts and made starts on six of the Grapefruit League season's first 12 days.