Galvis' fast start is being noticed
Stammen has retired 25 of the 26 hitters he's tried to retire, plus notes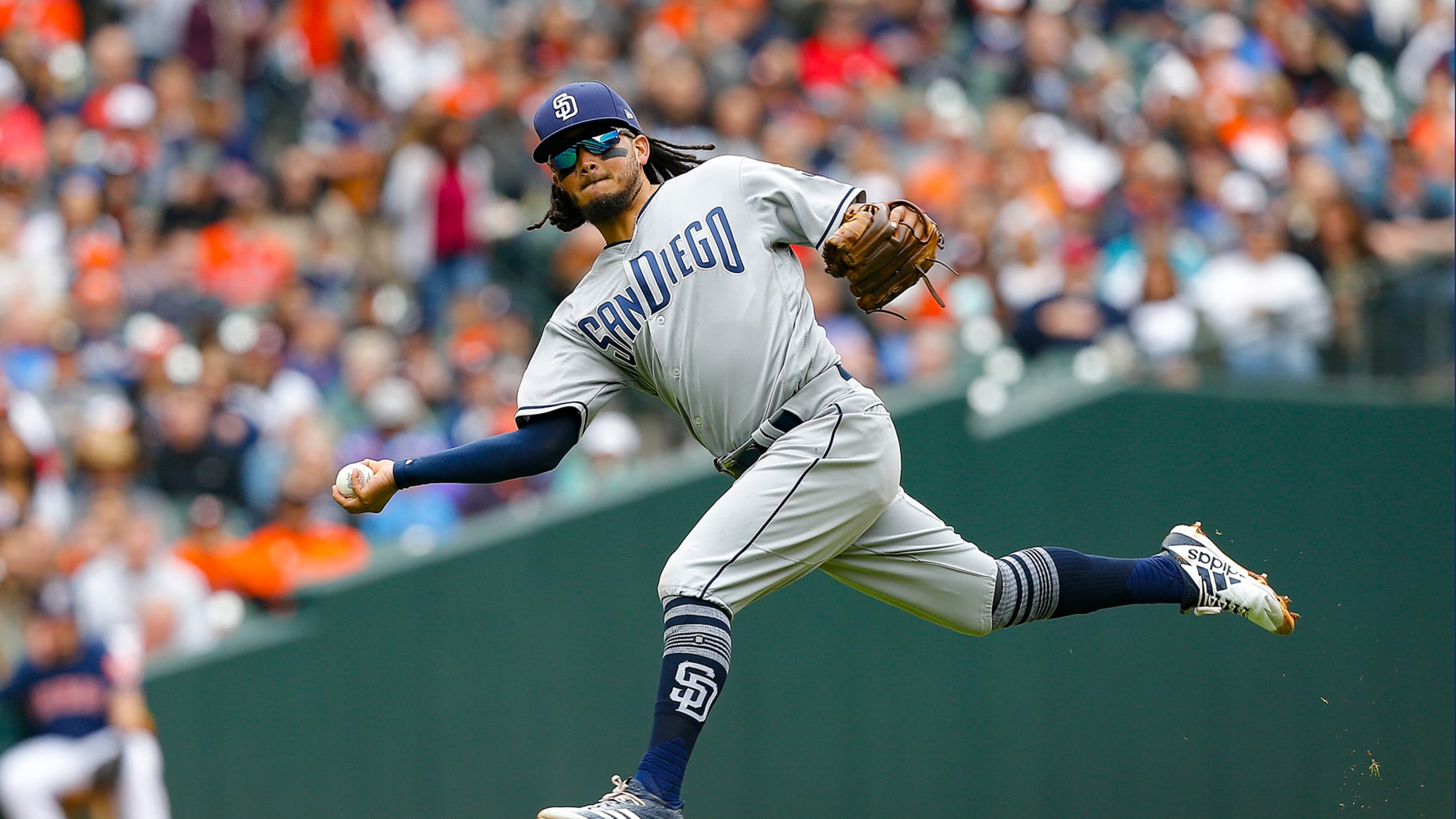 Bill Center, longtime sportswriter for U-T San Diego, is an employee of the Padres.If I had to pick a Most Valuable Player for the first 11 games of the Padres' season, it would be shortstop Freddy Galvis. And it wouldn't be close. Offensively and defensively, Galvis
Bill Center, longtime sportswriter for U-T San Diego, is an employee of the Padres.
If I had to pick a Most Valuable Player for the first 11 games of the Padres' season, it would be shortstop Freddy Galvis.

And it wouldn't be close.

Offensively and defensively, Galvis is off to an exceptional start.

Twice Monday night, he froze a Rockies runner at third with two outs by making a difficult stop on a grounder and following with a perfect throw to first. These plays might have been routine for Galvis. They certainly wouldn't have been routine for recent Padres shortstops. Indeed, at least one of the two might not have been made.

Galvis is off to a 13-for-37 start with the bat with a double, triple and a homer for five RBIs. He has a .351 batting average, a .455 on-base percentage and a .514 slugging percentage for a .958 OPS. He is the only Padre to reach base in all 11 games thus far.

NOTEBOOK:

--My pick for early-season pitcher of the year might be Craig Stammen. Excluding an intentional walk, the right-handed reliever has retired 25 of the first 26 hitters he has faced. He has allowed one hit and a walk in 8 1/3 innings for a 0.00 earned run average and 0.240 WHIP (hits and walks per inning pitched).

--Austin Hedges tied his career high with three hits Monday night. He's done it three times and the last time was against the Rockies last July 23. Hedges was 3-for-4 Monday after starting the season 2-for-24. The three-hit game raised his batting average from .083 to .179.

--The Padres have two sets of back-to-back homers this season. Pitcher Clayton Richard and second baseman Carlos Asuaje went back-to-back Monday night. Cory Spangenberg and Hedges went back-to-back on March 30 against Milwaukee at Petco Park.

--Manager Andy Green was ejected for the sixth time as Padres manager Monday night by plate umpire Brian Gorman for arguing a replay appeal call that had gone against the Padres (the upholding of Carlos Gonzalez's two-run homer in the sixth when the Padres believed a fan had interfered with Spangenberg's catch attempt). Green was most recently ejected last Aug. 27 in Pittsburgh.

--Richard's home run was the third of his career. The three-run shot with two-out in the fourth followed the intentional walk of Manuel Margot.