Richards returns to instructional league play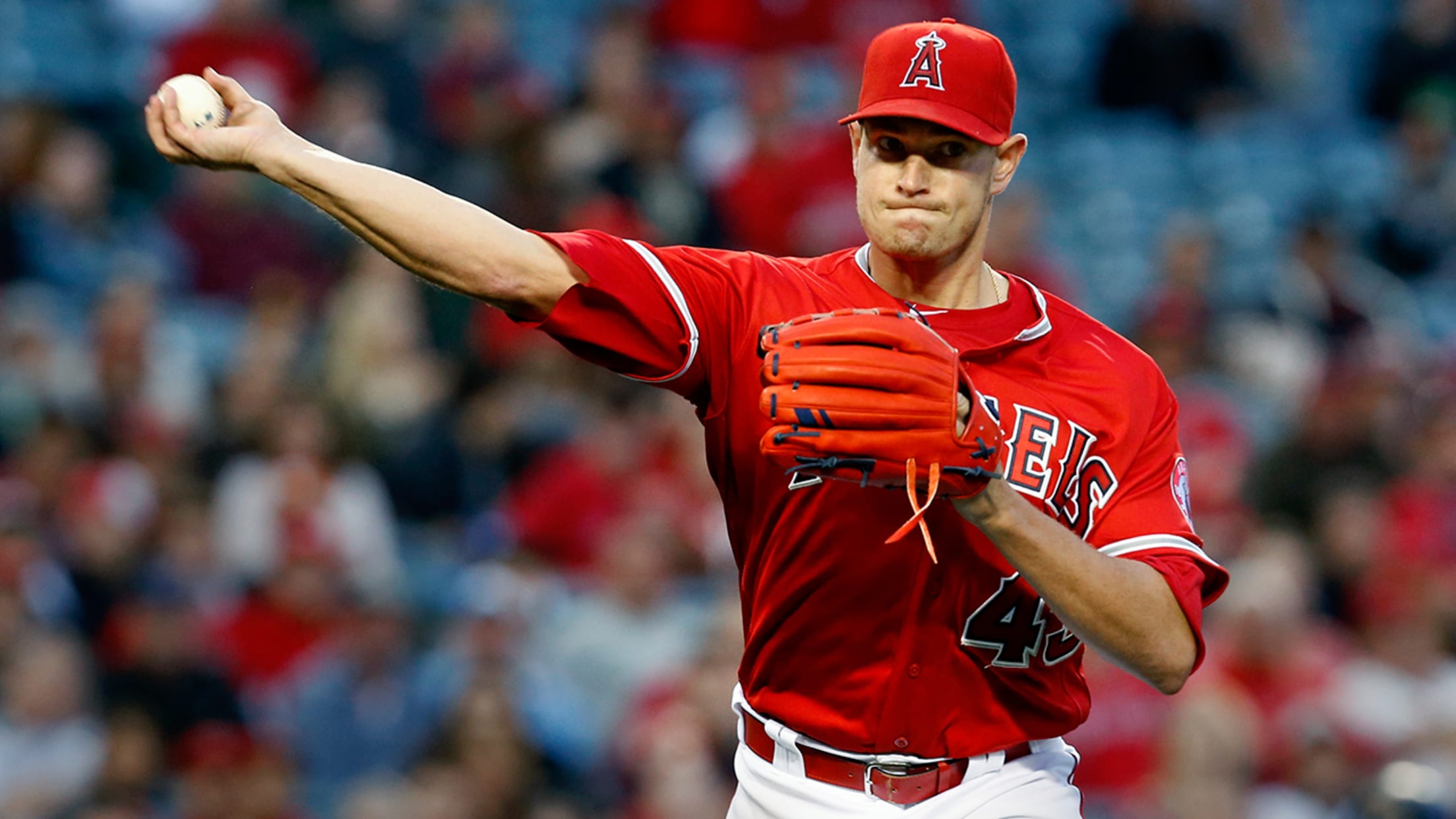 Garrett Richards pitched in his first game since May on Monday. (AP)
MESA, Ariz. -- Garrett Richards had no doubt his right arm would feel fine when he stepped onto the mound Monday afternoon.The rehabbing Angels right-hander returned to game action in the instructional league at Sloan Park in Mesa, Ariz. After retiring all seven of the Rangers' players he faced, he
MESA, Ariz. -- Garrett Richards had no doubt his right arm would feel fine when he stepped onto the mound Monday afternoon.
The rehabbing Angels right-hander returned to game action in the instructional league at Sloan Park in Mesa, Ariz. After retiring all seven of the Rangers' players he faced, he was pleased with his first game since May.
"Honestly, I feel like the ball's coming out of my hand better now than it ever has. I have a better understanding of how I want to throw the baseball," said Richards, who underwent a stem-cell injection to repair a UCL tear in his right elbow on May 16. "I realize that our season's over, but I'm excited to be out here and competing again. It makes you feel like you're a baseball player again and not just somebody sitting on the bench collecting a check."
Richards continues to progress since injuring his elbow in May. He threw off a mound for the first time on Sept. 17, then faced live hitting on Sept. 28. Monday was the first of three instructional league games he will play before beginning his regular offseason program.
Facing instructional players from the Rangers, Richards said his four-seam fastball hit 97 mph and his sinker was sitting at 93. The right-hander also mixed in a heavier dose of curveballs than usual, helping him notch a pair of strikeouts.
"In my mind, my arm is already ready to go, I just went out and threw pain-free and did what I wanted to do with the ball," Richards said. "I'm trying to kind of evolve my game, also. That's where I'm at right now. This is a chance for me to get better for next year."
Over the past three seasons, Richards is 29-19 with a 3.11 ERA. He posted a 2.34 ERA in six starts this season before getting hurt. The Angels missed having his reliable arm in the rotation, as they went 74-88 and finished fourth in the American League West.
Richards is aiming to be 100 percent healthy for 2017 to help the Angels improve on this disappointing season.
"I want to get back on the field, I want to compete, I want to take the ball every fifth day," Richards said. "We've got some really young guys, too, that are just figuring out what makes them click in the big leagues. Some guys got some time here in September, got some starts under their belt. We've got a lot of upside."
Jake Rill is a reporter for MLB.com based in Phoenix.