Springer remains out with sore left quad
Astros' All-Star outfielder has not played since Sunday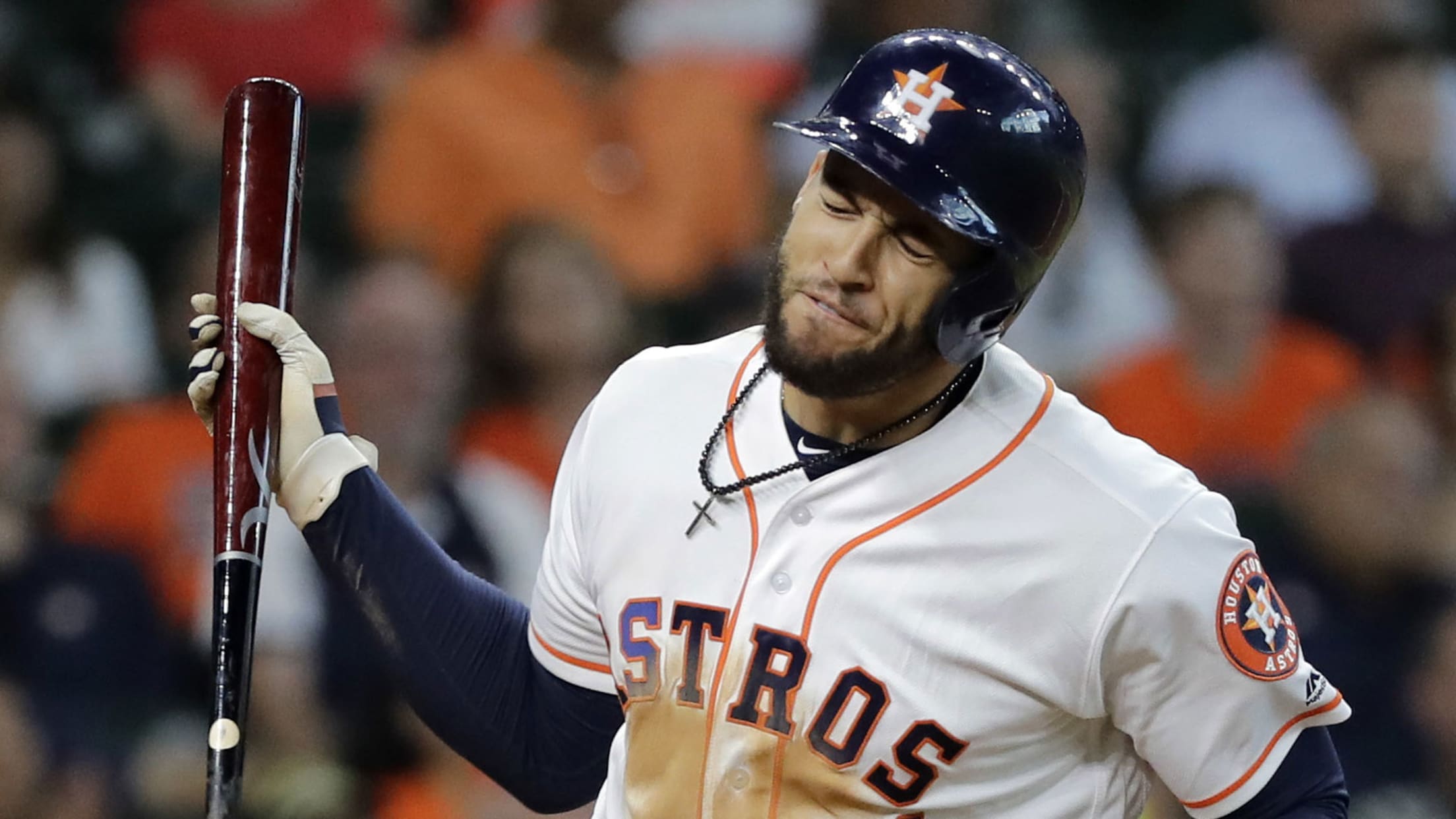 ANAHEIM -- All-Star outfielder George Springer looked good in pregame workouts, but not good enough to put Astros manager AJ Hinch at ease on Friday night.Springer, who has been out since being scratched from Monday's lineup with a sore left quad, was left out of the starting lineup for the
ANAHEIM -- All-Star outfielder George Springer looked good in pregame workouts, but not good enough to put Astros manager AJ Hinch at ease on Friday night.
Springer, who has been out since being scratched from Monday's lineup with a sore left quad, was left out of the starting lineup for the series opener against the Angels at Angel Stadium.
"He came out and did his running and we went a step further by hitting him some balls in the gap that he would have to cut off," Hinch said. "And while he looked good and he looked like he was making progress, he wasn't quite ready for the every single pitch, the every single at-bat."
Springer had just returned from the disabled list last Friday after a 10-day stint for a sore left thumb, which he sprained sliding into second, and went 3-for-13 in the Astros' three-game series against the A's.
"It's frustrating because he feels like he is really close," Hinch said. "But until he tells me can open up and get after it, I'm not going to play him."
Another trip to the DL is a possibility, but Hinch is hoping Springer can get back into action before the rosters are expanded on Sept. 1.
"You want to see if you can get to that point, but if he can't play when we get home [on Monday], that's going to be pretty frustrating," he said. "He's available tonight, but we just have to determine how much we are willing to risk for the sake of any particular at-bat or if I'm going to start him Saturday or Sunday or during the homestand."
Injury updates: Marisnick, Devenski
• Outfielder Jake Marisnick (groin) was to start a rehab assignment on Friday night with Triple-A Fresno.
• Right-hander Chris Devenski (hamstring) is expected to get possibly two Minor League assignments before he returns.
Jay Paris is a contributor to MLB.com based in Southern California.