Giants' offense fizzles early vs. Marlins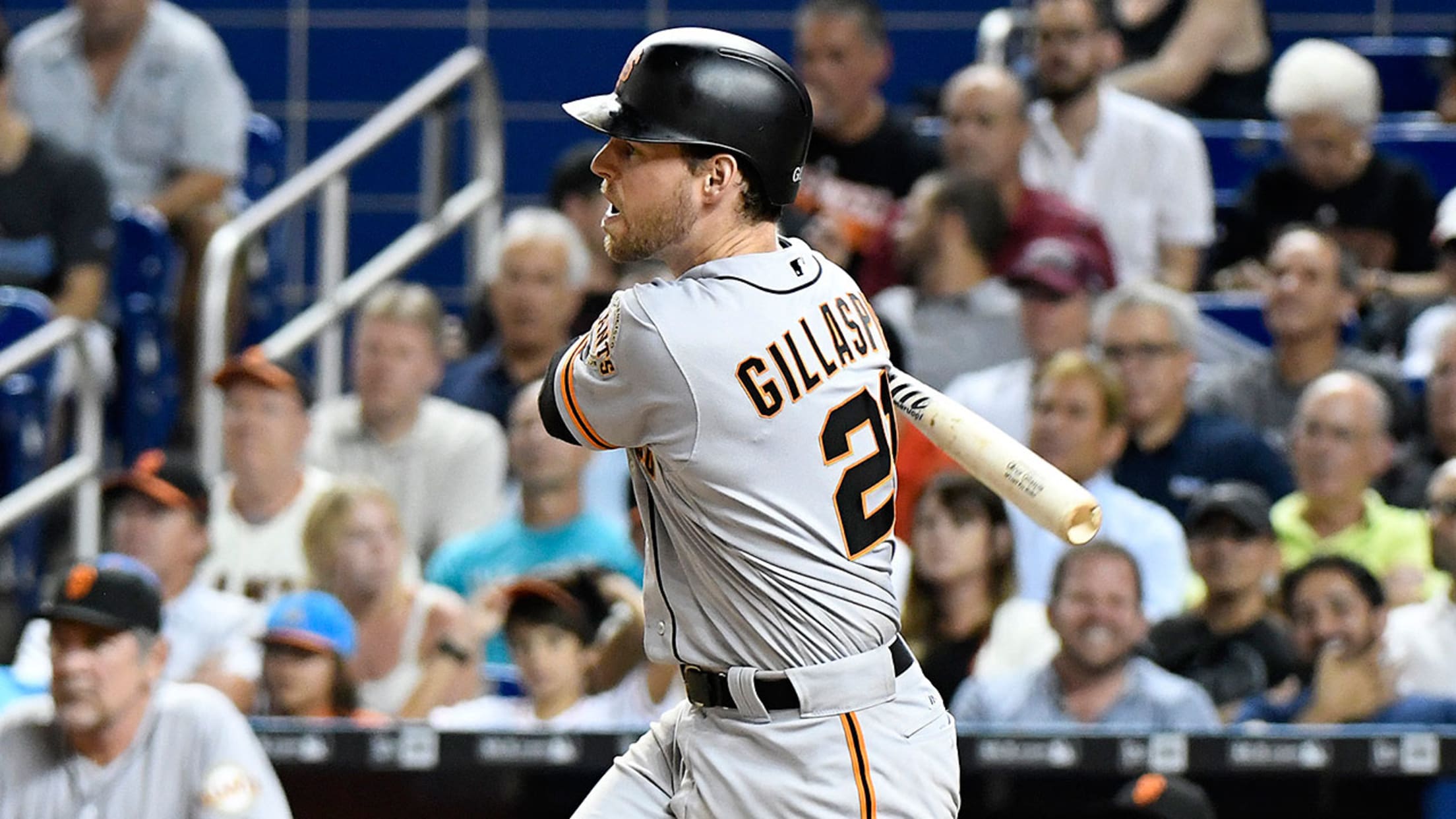 Conor Gillaspie grounded out to end the Giants' first-inning threat. (Getty)
MIAMI -- Sometimes the ball bounces your way, and sometimes the bat shatters your way. But in San Francisco's 2-0 loss to the Marlins on Tuesday night at Marlins Park, neither occurred.Both teams had similar opportunities in a pivotal first inning. The Marlins put up two runs thanks in part
MIAMI -- Sometimes the ball bounces your way, and sometimes the bat shatters your way. But in San Francisco's 2-0 loss to the Marlins on Tuesday night at Marlins Park, neither occurred.
Both teams had similar opportunities in a pivotal first inning. The Marlins put up two runs thanks in part to Giancarlo Stanton's broken-bat double off the left-field wall, while the Giants failed to produce any runs in their half.
Ángel Pagán and Brandon Belt worked one-out walks to get things going, but Brandon Crawford struck out and Conor Gillaspie bounced out to first to set a humdrum tone that lasted all game.
"It's similar innings, really," Giants manager Bruce Bochy said. "They scored two. That ball was 6 inches inside, broke his bat and they get two. We didn't. Sometimes it takes a starter an inning to settle in and you'd like to take advantage of it, but we couldn't do it."
San Francisco managed six baserunners the rest of the game and finished 0-for-3 with runners in scoring position while leaving seven on base. Despite that, Crawford said the failed first inning didn't have any effect on the rest of the game.
"Just like we take it one game at a time, we try to take it one at-bat at a time and one inning at a time," Crawford said. "It shouldn't really have anything to do with the rest of the game. We did it last night and then we put up five in the seventh, so you don't really look back on one inning and say you lost the game there. You have nine innings to score."
Regardless, Bochy knows his club's MLB-worst .178 average with runners in scoring position since July 1 is not indicative of his hitters' abilities. Neither is the 80 runs they've scored in the second half.
And after returning from the hospital Tuesday, he adjusted the lineup in hopes of squeezing some runs out of it. Crawford hit cleanup with Buster Posey sitting, and Gillaspie played third for Eduardo Núñez.
"We tweaked it. That's fair to say if you look at the lineup," Bochy said. "We moved guys around. You don't want to do it too much. You want some stability. You want those guys to get settled in and stay behind them. They'll get it going. They're too good of hitters not to. The resume shows that. They'll be fine."
Patrick Pinak is a reporter for MLB.com and covered the Giants on Tuesday.