Friday's game vs. Nats ppd.; twin bill Sunday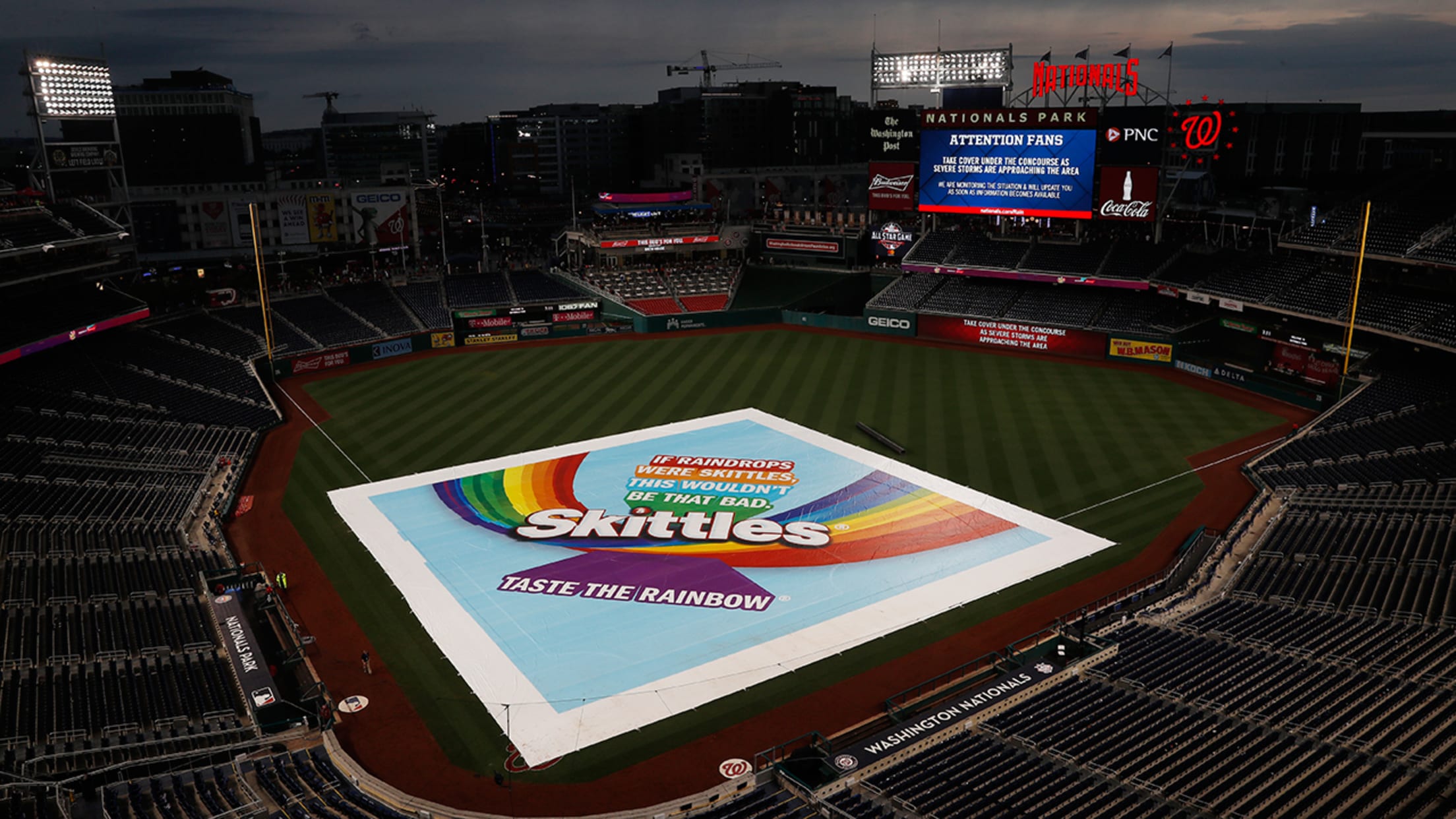 The tarp went onto the field due to approaching inclement weather. (AP)
WASHINGTON -- The Giants' rotation will remain intact as they play a split doubleheader vs. the Nationals on Sunday after Friday night's game was postponed due to inclement weather.Chris Stratton will start Saturday night, while Jeff Samardzija will take the mound for the first game Sunday and Matt Moore for
WASHINGTON -- The Giants' rotation will remain intact as they play a split doubleheader vs. the Nationals on Sunday after Friday night's game was postponed due to inclement weather.
Chris Stratton will start Saturday night, while Jeff Samardzija will take the mound for the first game Sunday and Matt Moore for the second. Game 1 of the doubleheader will begin at 10:05 a.m. PT and Game 2 at 4:05 p.m. PT.
Due to the schedule change, Stratton won't be on four days' rest by his next scheduled start Wednesday vs. the Marlins. Outside of the rotation, Player Page for Matt Cain is the only healthy Giants player who's started at least one game. The right-hander could potentially make a spot start, but he lost his job in the rotation to Stratton last week. Johnny Cueto is still working back from the mild right flexor strain he sustained Aug. 1.
Giants manager Bruce Bochy said Buster Posey, who had a scheduled off-day Friday, will likely receive another game off this series.
The Nationals delayed the start of Friday's game about 20 minutes before the scheduled first pitch at 4:05 p.m. PT. The Nationals asked fans to take cover under the concourse as thunderstorms struck.
Kyle Melnick is a reporter for MLB.com based in Washington who covered the Giants on Friday.