Giants help spread holiday joy with housing
Club supports Hamilton Family Center's Heading Home campaign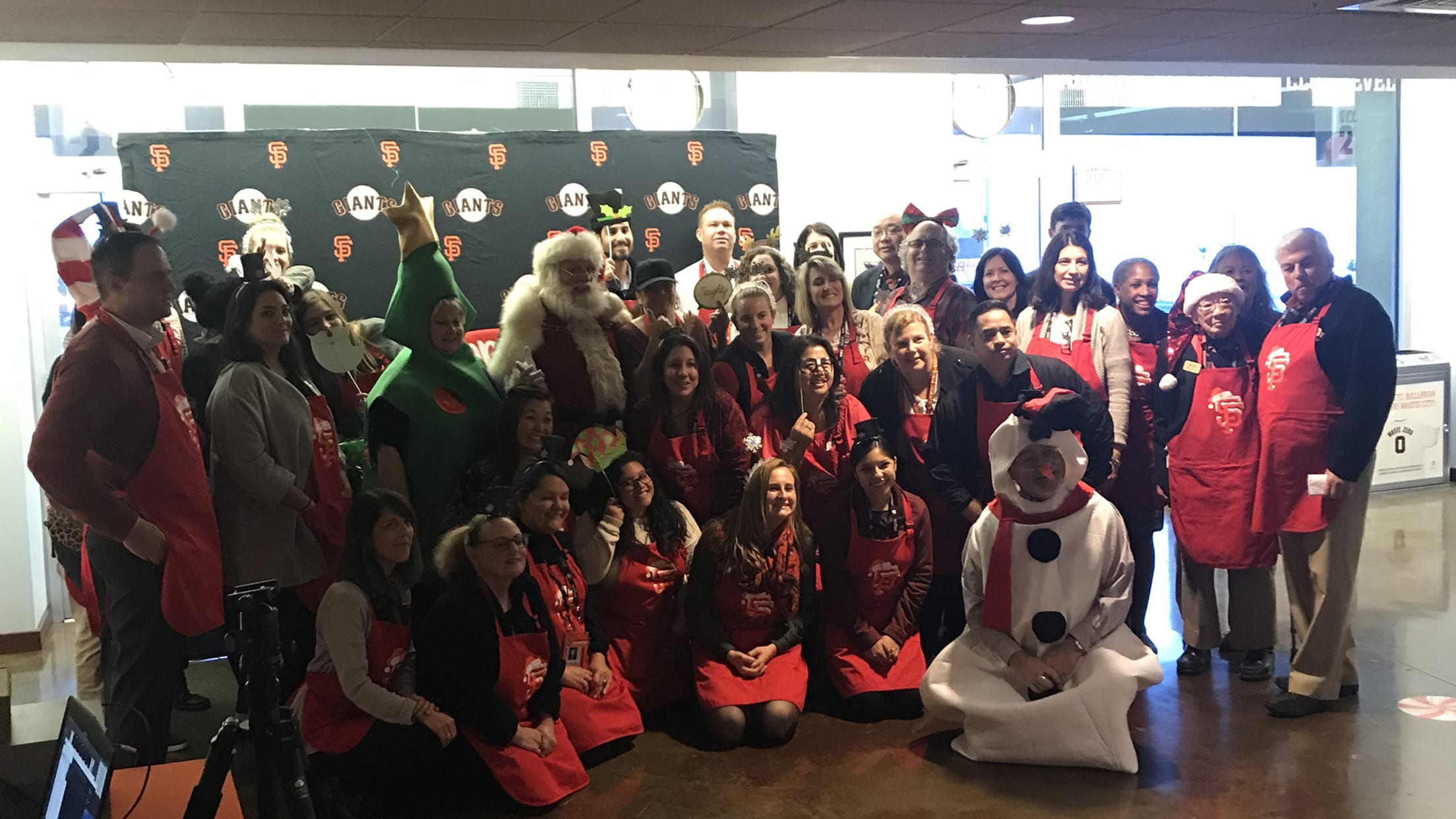 SAN FRANCISCO -- The various holiday functions conducted by teams throughout the professional sports landscape may seem like mere photo opportunities to a jaded public.But in many cases, the hosts and guests aren't just observing a holiday. They're celebrating a partnership.Such is the case with the Giants and Hamilton Family
SAN FRANCISCO -- The various holiday functions conducted by teams throughout the professional sports landscape may seem like mere photo opportunities to a jaded public.
But in many cases, the hosts and guests aren't just observing a holiday. They're celebrating a partnership.
Such is the case with the Giants and Hamilton Family Center, one of seven homeless shelters and programs whose members or clients attended the ballclub's 18th holiday party on Tuesday at AT&T Park.
Watch: Youtube Video
Hundreds of children and their families took over the first-base side of the ballpark's club level to have their faces painted, twist balloons into imaginative shapes and dive into multiple arts-and-crafts activities. Besides climbing onto Santa's lap.
The rest of the year was devoted to more serious pursuits.
Hamilton Family Center, for instance, dedicates itself to finding housing for homeless families. Margi English, the center's chief development officer, estimated her group helped 350 families move into permanent housing during the past year. Of those, 91 percent have maintained stable housing.
This was accomplished with an assist from the Giants.
"They understand the issues," English said. "They're super-committed to San Francisco. They know there are 2,094 children in the San Francisco Unified School district experiencing homelessness every day."

English said the Giants contributed to the $30 million Hamilton Family Center raised for its Heading Home campaign. The club also called attention to the plight of the homeless through a Strike Out Homelessness event, reminiscent of its long-running Strike Out Violence campaign.
"It's just been amazing," English said. "They're just fantastic. They show up in big ways, and then they show up specifically like this and bring the participants out."
Other participants at the party that have forged a relationship with the Giants included the Homeless Prenatal Program, St. Joseph's Village Family Center, Holy Family Day Home, City Team, Compass Family Services and San Francisco Family House.
Chris Haft has covered the Major Leagues since 1991 and has worked for MLB.com since 2007. Follow him on Twitter at @sfgiantsbeat.