Giants continue to monitor relief market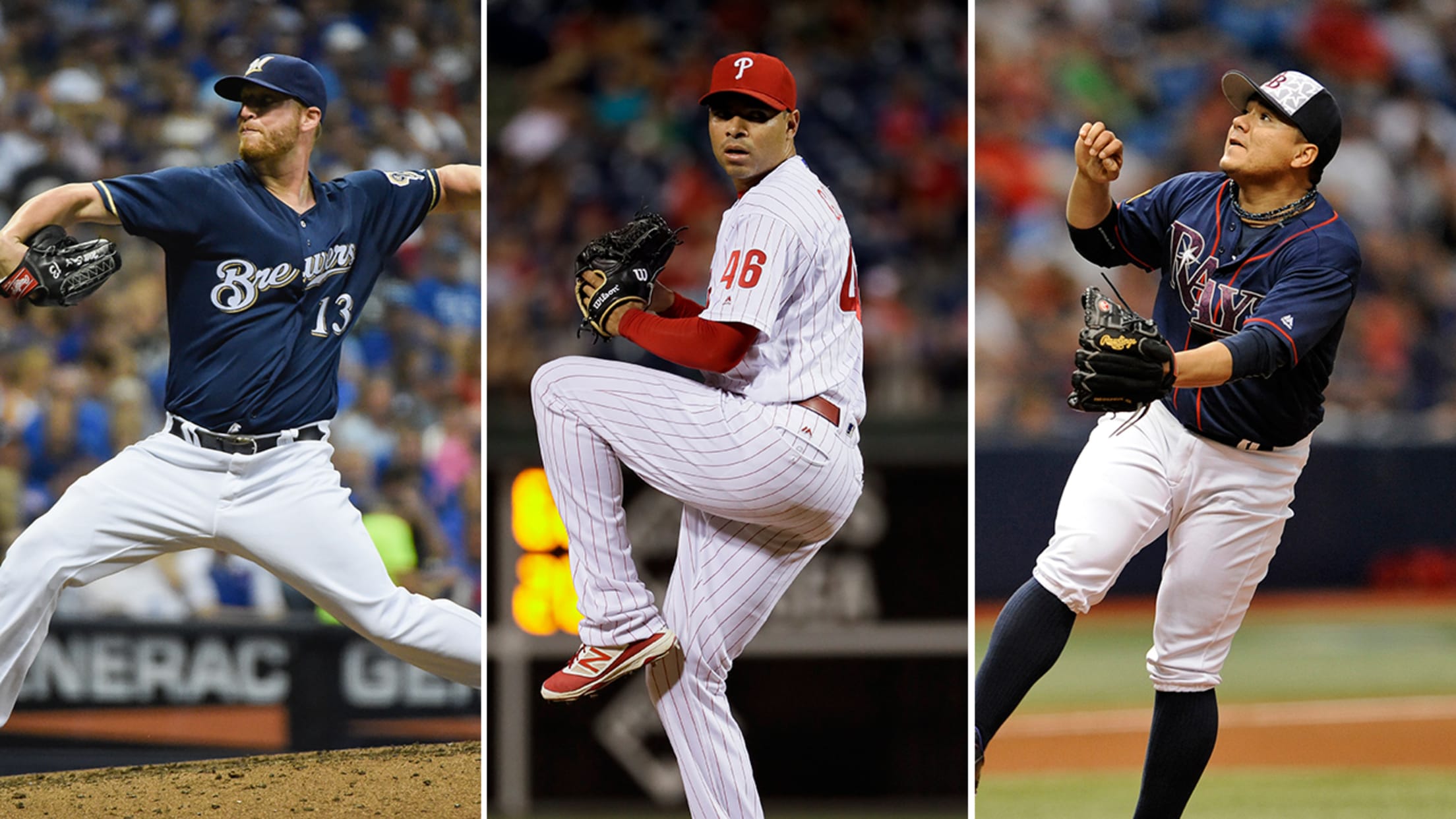 Milwaukee's Will Smith (left), Philadelphia's Jeanmar Gomez and Tampa Bay's Erasmo Ramirez are a few names linked to the Giants. (AP)
NEW YORK -- With slightly more than a week left before the Aug. 1 non-waiver Trade Deadline strikes, the Giants remain active in their efforts to secure a reliever who could add experience as well as competence to their bullpen.Just don't expect the Giants to obtain the biggest prize: Yankees
NEW YORK -- With slightly more than a week left before the Aug. 1 non-waiver Trade Deadline strikes, the Giants remain active in their efforts to secure a reliever who could add experience as well as competence to their bullpen.
Just don't expect the Giants to obtain the biggest prize: Yankees closer Aroldis Chapman.
Chapman, the left-hander whose fastball regularly exceeds 100 mph, has been linked to the Nationals, Cubs and Indians, as well as the Giants. But responsible industry sources doubt that San Francisco has engaged in any substantive talks with Yankees management about Chapman, whose domestic issues off the field have disturbed some potential suitors.
Since prospects continue to be baseball's most valuable form of currency, insiders say that the Giants continue to be asked for either or both of their most promising Minor Leaguers -- infielder Christian Arroyo and right-hander Tyler Beede, in various deals. The Giants are extremely reluctant to part with Arroyo or Beede. Mention of their names in negotiations tends to end any chance of a deal.
Relievers previously linked to the Giants in trade speculation include Milwaukee's Will Smith and Jeremy Jeffress, Philadelphia's Jeanmar Gómez and Andrew Bailey and Tampa Bay's Erasmo Ramírez.