Prospect Arroyo fractures hand on HBP
Infielder could miss remainder of season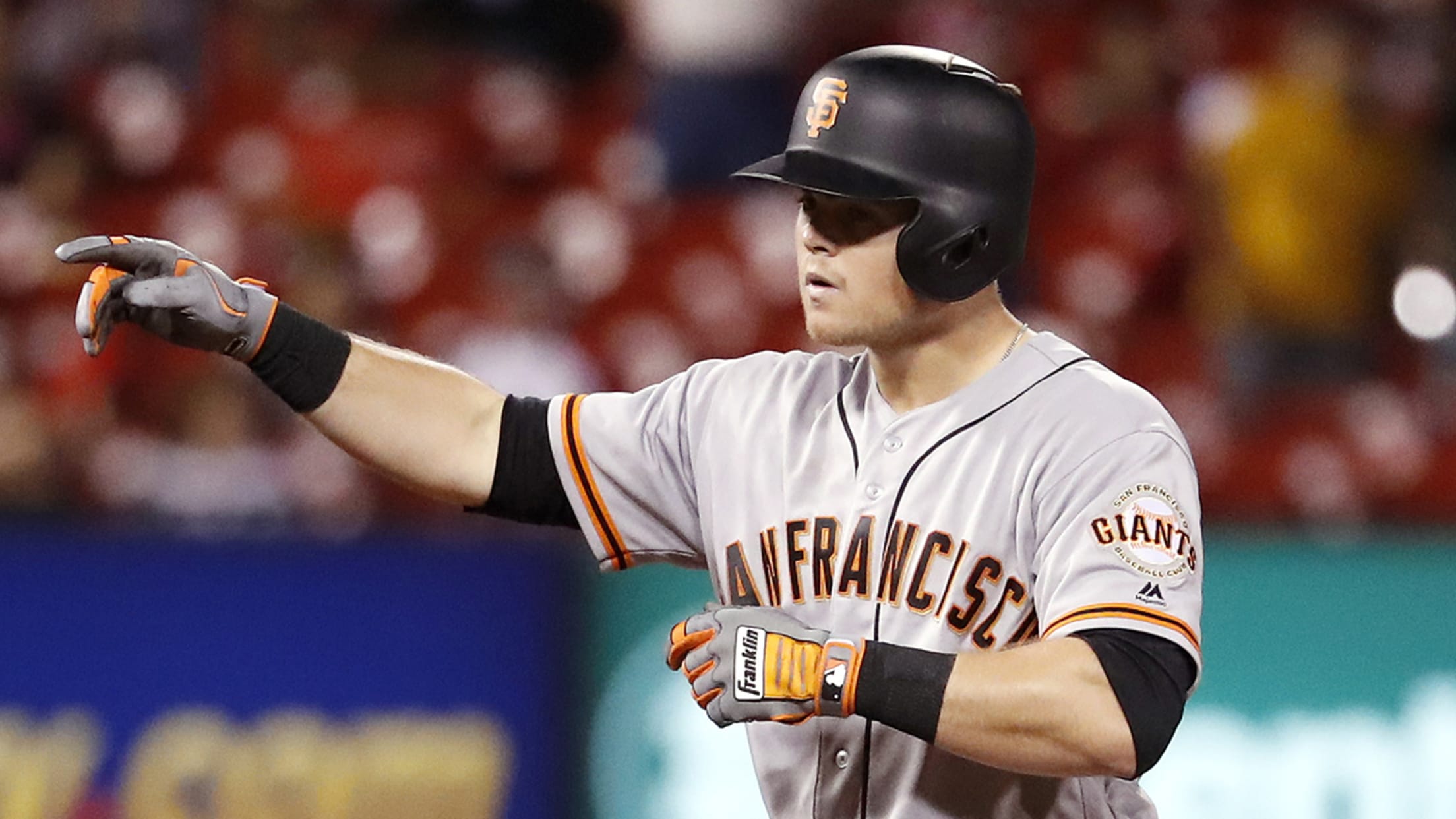 Christian Arroyo could miss the rest of the season after getting hit by a pitch at Triple-A Sacramento. (AP) (Jeff Roberson/AP)
PITTSBURGH -- A fractured left hand could sideline Giants infield prospect Christian Arroyo for the rest of the season.Arroyo sustained the injury on Saturday in his first game back for Triple-A Sacramento after missing the second half of June with a bruised hand.Arroyo's current injury resulted from being hit on
PITTSBURGH -- A fractured left hand could sideline Giants infield prospect Christian Arroyo for the rest of the season.
Arroyo sustained the injury on Saturday in his first game back for Triple-A Sacramento after missing the second half of June with a bruised hand.
Arroyo's current injury resulted from being hit on the hand by a pitch from Fresno's Dean Deetz in the fifth inning.
Giants manager Bruce Bochy held out hope that Arroyo, the organization's No. 2 prospect and the 75th overall prospect per MLBPipeline.com, could resume playing before the Major League regular season concludes on Oct. 1.
"He has a chance to be here in September," Bochy said.
However, Bochy admitted that the break is plainly visible on Arroyo's X-rays, unlike some fractures that are difficult to detect.
Arroyo compiled a slash line of .192/.244/.304 in 34 games for the Giants. Though those numbers weren't impressive, he rapped several hits in the clutch. Arroyo was batting .400/.465/.611 in 24 games with Sacramento.