First 3-homer start for Gio since joining Nats
Strong all season, left-hander struggles against Mets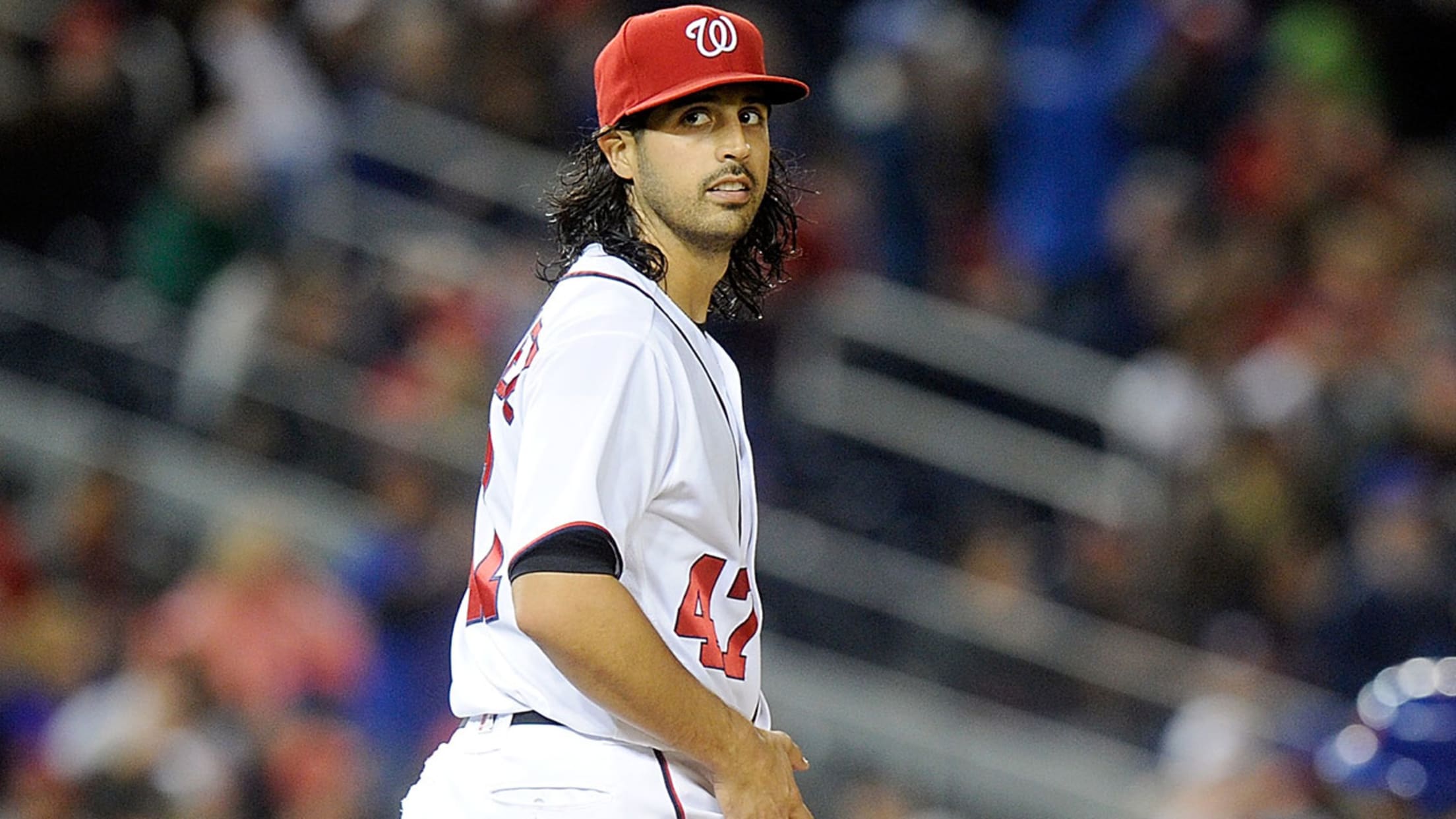 "I just left pitches up. That was it," Gio Gonzalez said. (Getty)
WASHINGTON -- Entering Monday's start, Gio Gonzalez had allowed only six earned runs in 23 innings during May. In the series opener against the Mets, the lefty allowed seven in a disappointing five-inning outing as the Nationals lost, 7-1.Gonzalez's trouble began with one out in the third inning, when he
WASHINGTON -- Entering Monday's start, Gio Gonzalez had allowed only six earned runs in 23 innings during May. In the series opener against the Mets, the lefty allowed seven in a disappointing five-inning outing as the Nationals lost, 7-1.
Gonzalez's trouble began with one out in the third inning, when he hit leadoff hitter Curtis Granderson with a pitch. New York followed with five straight hits, including a David Wright three-run home run, plus a sac fly to cap the five-run rally. The Mets were aggressive early in the count in the third, collecting their five hits on a total of eight pitches as Gonzalez let his pitches sneak high in the strike zone.
"First, the changeup to David Wright, then they start first-ball hitting," Nationals manager Dusty Baker said. "It turns into a feeding frenzy. We've seen that on our side when they start first-ball hitting, and they smell blood in the water. So it happened, and next thing you know it was five runs."
After a scoreless fourth inning, Gonzalez served up back-to-back home runs to Yoenis Cespedes and Neil Walker in the fifth and walked off the mound having allowed seven runs, more than he had given up in any start since May 11, 2014. It was only the fifth time in his career he had allowed three home runs in a game -- the first with the Nationals and the first since 2011. And it was the first time in his career he's allowed multiple homers in a game without walking a batter.
Gonzalez entered Monday third in the National League in ERA, largely because he had allowed only three home runs on the season. But against the Mets, the ball flew out of the yard, and Gonzalez's ERA rose from 1.86 to 2.87.
"I just left pitches up. That was it," Gonzalez said. "It just felt like there was nothing behind the pitches I was throwing."
Though Gonzalez was pitching to Wilson Ramos and not his usual catcher, Jose Lobaton, the pitcher said the poor outing was all about his inability to keep his pitches low in the zone.
The start came only five days after Gonzalez held the Mets to five hits and one run in 6 1/3 innings at Citi Field. That day, Washington defeated New York, 7-1, as the lefty outdueled Bartolo Colon. On Monday, the tables were turned, with Colon throwing a seven-inning, one-run gem while the Mets knocked around Gonzalez for 10 hits.
"Good hitting team, and you've got to respect their lineup," Gonzalez said. "They saw pitches up, they made contact and they got hits."
Alex Putterman is a reporter for MLB.com based in Washington.