The eyes have it: Glasses nice fit for D-backs pitchers
Clippard, Shipley don't mind bespectacled look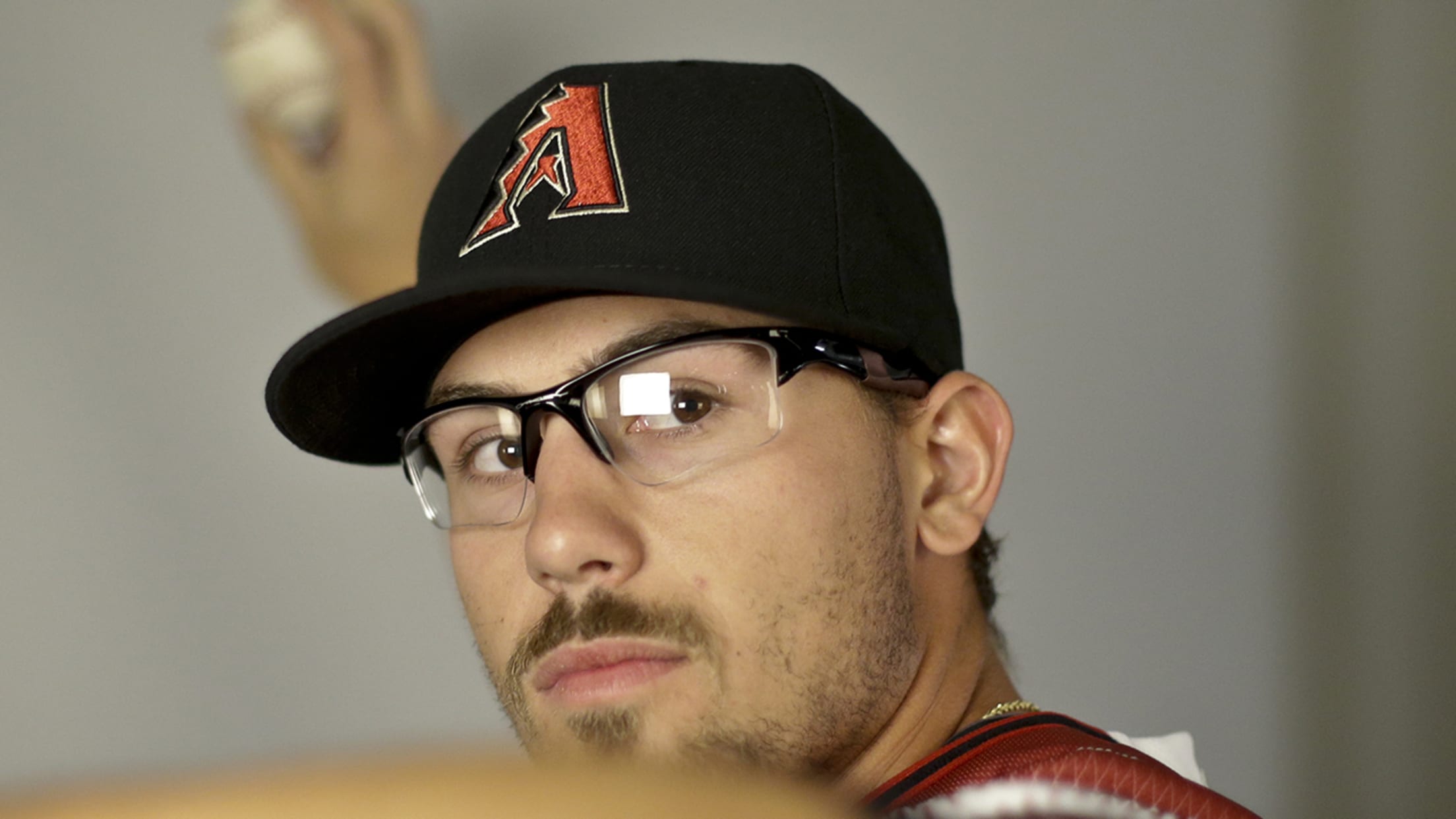 Braden Shipley, like D-backs teammate and fellow pitcher Tyler Clippard, prefers to wear glasses while pitching. (AP) (Chris Carlson/AP)
SCOTTSDALE, Ariz. -- Like every pitcher, D-backs reliever Tyler Clippard grabs his glove and his hat before he toes the rubber. He also grabs a pair of eyeglasses.Wearing glasses is growing more and more common among adults -- approximately 64 percent of Americans wear them, according to the Vision Council
SCOTTSDALE, Ariz. -- Like every pitcher, D-backs reliever Tyler Clippard grabs his glove and his hat before he toes the rubber. He also grabs a pair of eyeglasses.
Wearing glasses is growing more and more common among adults -- approximately 64 percent of Americans wear them, according to the Vision Council of America. Clippard is one of three D-backs pitchers who bring their glasses to the mound.
Clippard began wearing prescription eyewear in 2009 after a trade from the Yankees to the Nationals. After struggling as a starter, his career trajectory changed when he moved to the bullpen and donned the new look.
"I had eight big league starts and I didn't wear glasses," Clippard said. "Then I got moved to the bullpen. Maybe I should have worn glasses as a starter and maybe I'd still be a starter."
While Clippard didn't start wearing glasses until he got to the Major Leagues, right-hander Braden Shipley, who has yet to make his debut with the D-backs, has worn glasses throughout his Minor League career.
Shipley first put them on after his freshman year of college at the University of Nevada-Reno. He found he had blurred vision during night games, so he talked to the team trainer about seeing an optometrist. He's worn them ever since.
"Some guys give me some guff about it," Shipley said. "They think it's more of a fashion thing, but it's not. I've done it for a long time and now they're kind of part of me. I like the look of the glasses now."
The glasses have become a part of Shipley's in-game routine.
"I have some superstitions," Shipley said. "When I get done pitching in between an inning, glasses go on the hat, hat goes on top of the glove and sits there. When I go back out, with two outs, I get up and stretch a little bit. Hat goes on, glasses go on and I go out."
It's safe to say wearing glasses has worked out for Clippard and Shipley. Clippard transformed himself into one of baseball's more dependable relievers while having them on, amassing a career 2.68 ERA coming out of the bullpen. Shipley is one of Arizona's top prospects after the team selected him in the first round of the 2013 Draft. But it doesn't work out that way for all pitchers.
Right-handed reliever Randall Delgado has gone back and forth on wearing glasses. He used to wear them every game after he arrived in the Majors in 2011, then he stopped wearing them all the time, only wearing them intermittently last season.
"It wasn't really comfortable for me wearing them, so I just decided to stop wearing them," Delgado said. "They move sometimes."
Delgado said while they occasionally remained in place as planned, they would move around uncomfortably on his face too often. He now chooses to power through any sight issues that caused him to wear glasses in the first place, also declining contacts.
Clippard also said he has tried contact lenses, but has found them to be far less comfortable than glasses.
"I have very dry eyes, and wearing contacts for me is sometimes a pain in the butt," Clippard said. "I don't want to be out on the mound and have my contacts fall out of my eyes, getting dirt in my eyes.
"With glasses you don't really have that issue. At worst, they fog up sometimes, but that hasn't really been an issue for me."
Justin Emerson is a graduate student pursuing a masters degree in journalism at Arizona State University. This story is part of a Cactus League partnership between MLB.com and ASU's Walter Cronkite School of Journalism and Mass Communication.