Great Falls scores early, wins Pioneer League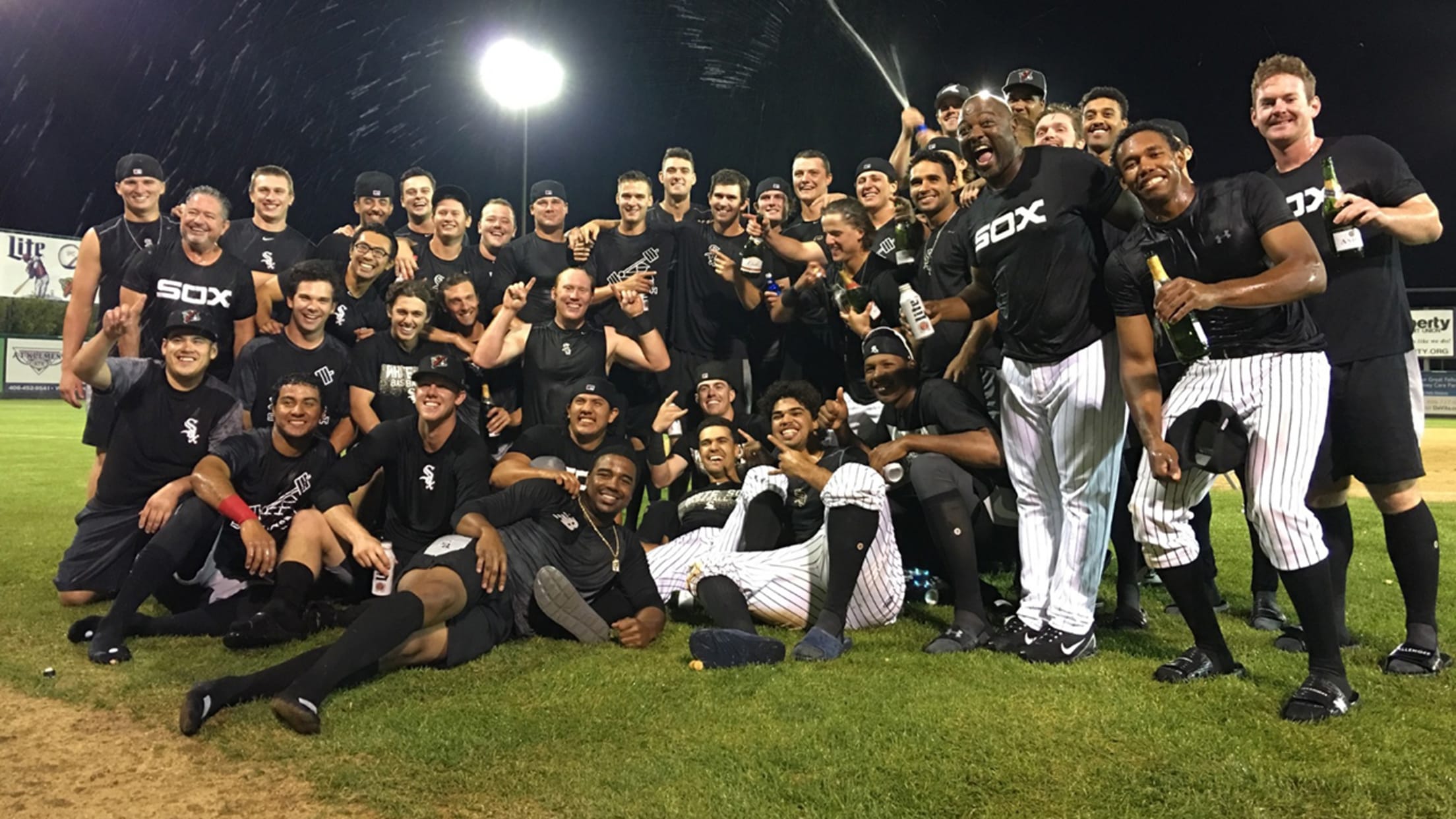 Great Falls jumped out to an early lead and survived a comeback for a second straight game to complete its sweep of the best-of-three Pioneer League finals with a 6-4 win over Grand Junction on Thursday.:: Complete prospect coverage ::After scoring 10 runs across the first two innings in their
Great Falls jumped out to an early lead and survived a comeback for a second straight game to complete its sweep of the best-of-three Pioneer League finals with a 6-4 win over Grand Junction on Thursday.
:: Complete prospect coverage ::
After scoring 10 runs across the first two innings in their 12-9 Game 1 win, the Voyagers once again jumped out to an early lead when Lenyn Sosa hit a one-out triple and scored one batter later on a Romy Gonzalez single. Great Falls continued to apply pressure in the following frame, loading the bases with no outs ahead of leadoff hitter Travis Moniot, who delivered a two-run double to chase Grand Junction starter Trent Fennell from the game. Sosa would tack on another run on a groundout before the end of the frame, and Micah Coffey added an RBI single in the third to extend the lead to 5-0.
• Box Score
White Sox No. 29 prospect Jonathan Stiever was sharp in his final start of the year for the Voyagers, tossing three scoreless frames during which he allowed three hits, walked one and struck out a pair. The 2018 fifth-rounder racked up 39 strikeouts over 28 innings (13 starts) during the regular season and fired three innings of one-hit ball in the opening round of the playoffs.
Grand Junction capitalized on an infield error, walk and a passed ball in the fifth inning en route to two runs, with Hunter Stovall delivering an RBI single in the frame. The Rockies scored twice in the following frame as well, once again taking advantage of a costly infield error.
The Voyagers tacked on an insurance run in the eighth inning on Amado Nunez's two-out single, and Devon Perez struck out the side during a scoreless ninth to seal the win. The right-hander worked the final 3 1/3 innings, striking out seven.
Moniot, Sosa and Gonzalez, the first three hitters in the Voyagers' lineup, respectively, combined for seven hits and four RBIs. Gonzalez finished 3-for-3 to finish the series with a .667 average.