Green happy to see Dodgers on schedule
Playing the best measures Padres' gains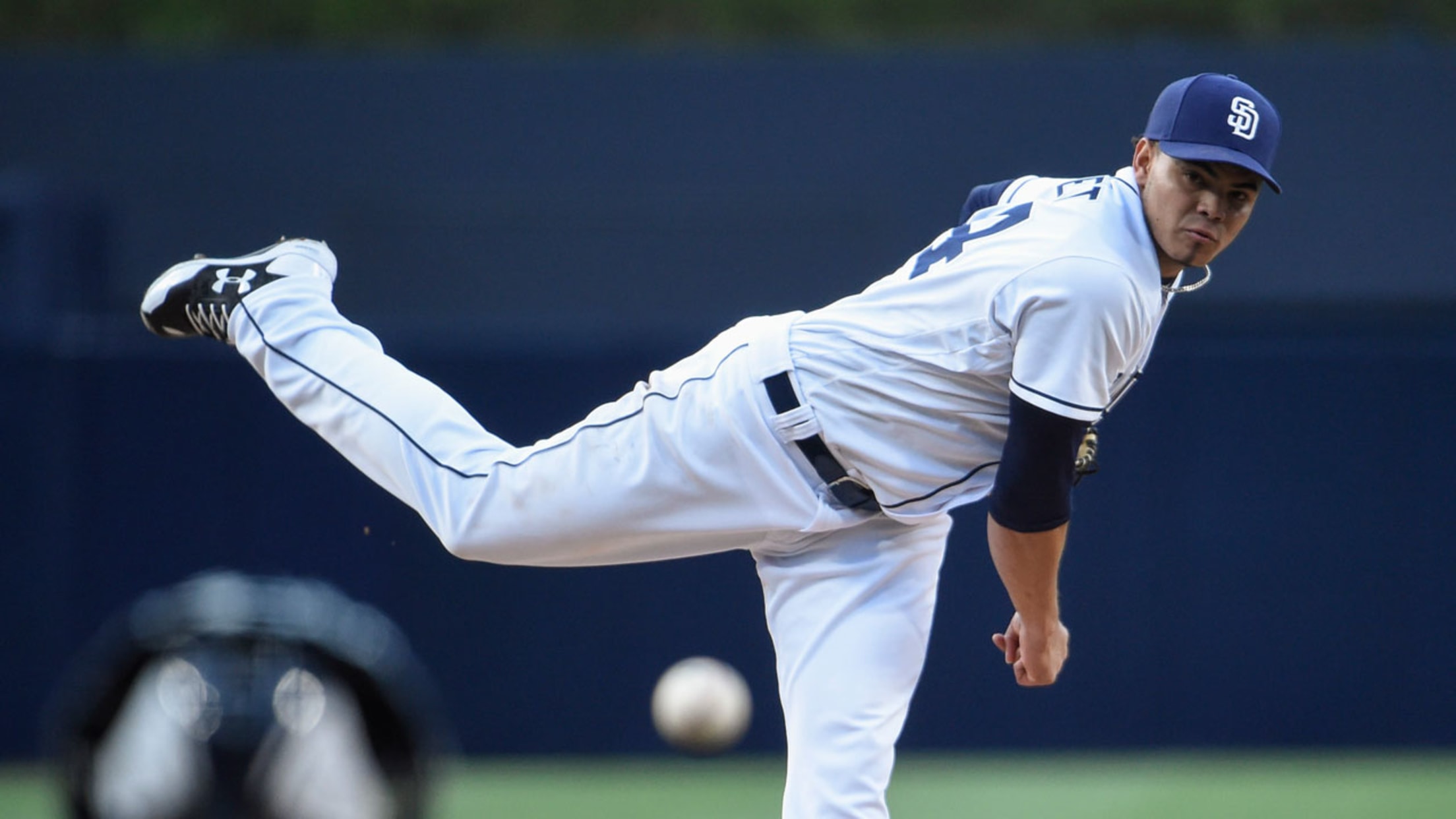 Bill Center, longtime sportswriter for U-T San Diego, is an employee of the Padres.One might assume that the San Diego Padres might prefer to be playing someone else four times this weekend. Well, if you listen to Andy Green, that would be a wrong assumption. To be the
Bill Center, longtime sportswriter for U-T San Diego, is an employee of the Padres.
One might assume that the San Diego Padres might prefer to be playing someone else four times this weekend.

Well, if you listen to Andy Green, that would be a wrong assumption. To be the best, eventually you are going to beat the best.

"Playing the best is an opportunity to test yourself," the Padres manager said earlier this week. "The only way to win a World Series is you have to stare down the barrel and beat those guys. You don't want to run from that. You want to say 'good.'"

"That's how you find out what you are made of and how far away you are from doing something special. That's the attitude our clubhouse takes. It will be a battle for four games."

The Dodgers come to Petco Park Friday night riding a five-game losing streak that has dropped their record to 91-41. Left-handed ace Clayton Kershaw comes off the disabled list to face the Padres Friday. Then there's the day-night doubleheader Saturday followed by Sunday afternoon's series finale.

Green discussed the Dodgers in depth several days ago.

"They have no apparent weakness," said Green. "The way the roster is constructed, they have obscene depth. We've talked about it in those terms. If one guy isn't making a start, the next guy is a really good established Major League pitcher."

"They've made a point to spend $16 million a year for a guy they expect to throw 120 innings instead of 200-plus innings. And that's the way they've been able to overpower the game."

"As they went through their rebuild, they went to the international market and spent like crazy, they went to the international amateur market and spent like crazy, they went to the free agent market and spent like crazy and they've held all their talent all the way through."

"I think they overpowered a lot of markets to put themselves in position. They have immense depth and they've done a very good job of developing the guys they've acquired, guys like Chris Taylor . . . Justin Turner has come on since he was a minor league signing a few years ago."

"They have a lot going for them right now. When they roll in here, you're going to face Yu Darvish, Clayton Kershaw and Alex Wood. There's nowhere in baseball where you are going to face three tougher arms."

Green recognized current Padres senior advisor/director of player personnel Logan White as one of the architects of the Dodgers.

"To Logan White's credit, from guys like Clayton Kershaw to Cody Bellinger, Logan, who is in our organization now, drafted these guys. It was his eye that brought these guys into the organization.:

NOTE WORTHY:

--SS Erick Aybar made a second straight rehab start in the Arizona Rookie League Thursday and had a double in three at-bats with a walk.

--LHP Buddy Baumann has made six straight scoreless appearances since returning from Triple-A El Paso on Aug. 18. He has allowed three hits and four walks with nine strikeouts in 6 1/3 innings.

--RHP Craig Stammen has also made six straight scoreless appearances since Aug. 14, giving up five hits and a walk with nine strikeouts in 8 1/3 innings. He has been scored upon in only two of his last 20 appearances, being charged with two runs on 15 hits and 10 walks with 16 strikeouts in 16 innings for a 1.13 earned run average. He has lowered his ERA from 4.53 to 3.34 during the run.

--INF Yangervis Solarte is 3-for-28 without a run scored or a RBI in eight games since Aug. 22, dropping his batting average from .280 to .257.