Polanco's absence creates 3-way RF timeshare
Frazier, Luplow, Reyes expected to split duties at the position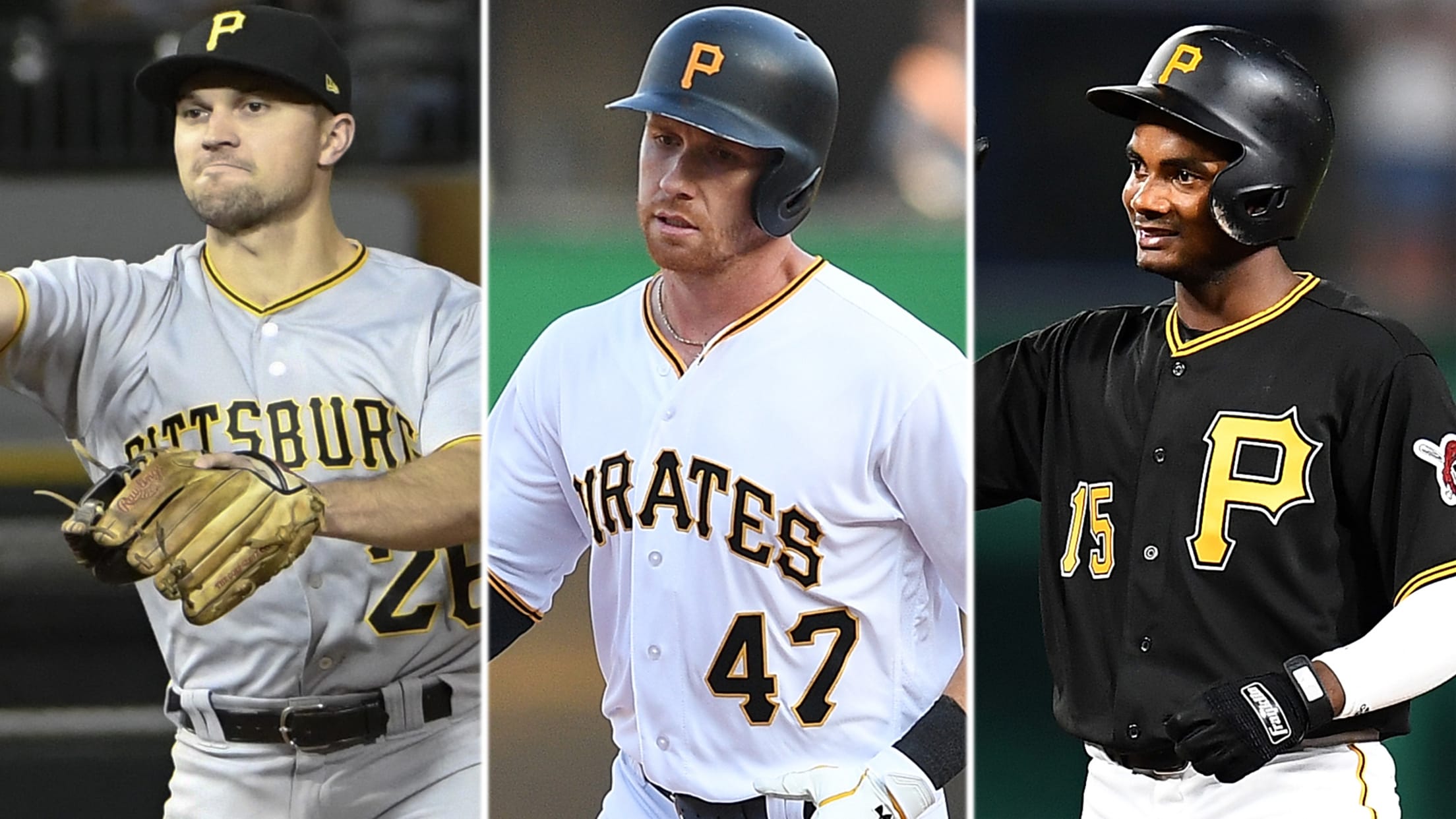 MILWAUKEE -- With right fielder Gregory Polanco expected to be out seven to nine months after surgery on his left shoulder, any of three players could see playing time in right.Polanco, whose 23 homers and 81 RBIs lead the team, dislocated his shoulder on an awkward slide into second base
MILWAUKEE -- With right fielder Gregory Polanco expected to be out seven to nine months after surgery on his left shoulder, any of three players could see playing time in right.
Polanco, whose 23 homers and 81 RBIs lead the team, dislocated his shoulder on an awkward slide into second base last Friday at home against the Marlins. He underwent surgery on Wednesday to repair the labrum and stabilize his shoulder.
In his absence, Adam Frazier, Jordan Luplow and Pablo Reyes are expected to share right-field duties for the remainder of the season.
"You're going to see Frazier out there when we want Frazier and [Kevin] Kramer in the lineup, because only one can play second base," manager Clint Hurdle said before Friday's 7-4 loss to the Brewers. "Luplow's going to be the beneficiary, I would imagine, of the most time out there. Reyes might find his way out there. Outside of that, there's really nobody else to look at, from my perspective."
Frazier, hitting .284, has started 38 games at second, as well as six in right and four in center. In the four games since Polanco was injured, Frazier has started twice at second and twice in right. In that four-game span, Reyes made one start in right and one at second, with Luplow making the remaining right-field start. Luplow started on Friday against the Brewers.
Hurdle said Polanco's injury probably wouldn't affect the amount of time at second base for Frazier the rest of the season.
"It really doesn't," Hurdle said. "I just don't want to get locked into … I mean, we've got to find time. It's going to be a daily decision on who we want to play second base and do we want to move Kramer to third base. We did that the other day."
Hurdle said Polanco's injury obviously is a significant loss, but at this point, all they can do is look forward.
"There's a degree of disappointment," Hurdle said. "There's a degree of angst. However, at the end of the day, he needs to feel what he needs to feel. And there'll be a time when he's going to say, 'OK, now it's time to go back to work,' and Gregory will go back to work.
"He'll have the support of his family, he'll have the support of the organization, he'll have the support of a lot of people. He's a man that's always been self-motivated, focused. It's just what's next for him right now. To be unfortunate, however, that part's already over. The unfortunate part is over. The injury's over. Now is the healing, the rehab, and the strengthening and then the getting ready to play, whenever that is. We'll look forward to that."
Kuhl experiences setback
Right-hander Chad Kuhl, on the 60-day disabled list (right forearm strain), was unable to throw his scheduled side session earlier this week, the Pirates announced Friday. He is scheduled to be re-examined by Dr. David Altchek next week.
Jim Hoehn is a contributor to MLB.com based in Milwaukee.