In My Words: White Sox trainer Herm Schneider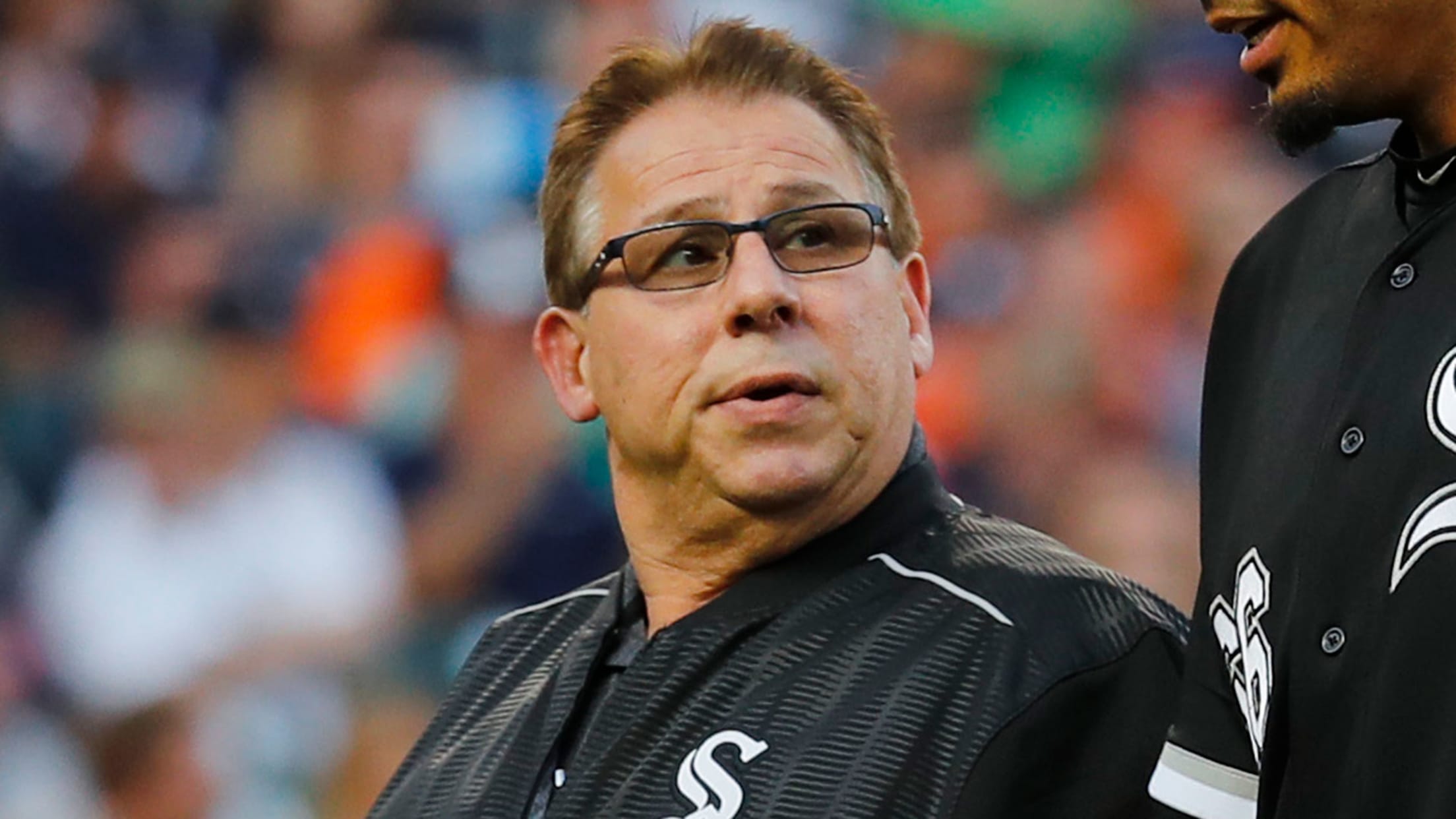 It is hard to believe this is my 40th season with the White Sox. Sometimes, it feels like yesterday, and sometimes it feels like 40 years ago.You could say I knew what I wanted to do as a youngster. Growing up in Rochester, N.Y., I was the "clubbie" for the
It is hard to believe this is my 40th season with the White Sox. Sometimes, it feels like yesterday, and sometimes it feels like 40 years ago.
You could say I knew what I wanted to do as a youngster. Growing up in Rochester, N.Y., I was the "clubbie" for the Baltimore Orioles' Triple-A team. I was doing a lot of odds and ends for the trainer, and I thought to myself, "I kind of like this."
I went to college to learn how to become a trainer, and eventually got a job as the assistant trainer for the Yankees in 1976. I remember walking into that locker room for the first time. Let's just say my heart was pounding.
It was a lot different back then. You'd massage a guy or tape an ankle. I remember we had a pitcher with the Yankees, Don Gullett, who was having some problems with his left pitching elbow. At some point, the elbow was just gone. Gullett probably needed Tommy John surgery, but it didn't exist. Maybe he could have pitched for a few more years.
Now, it's much more sophisticated. You have to set up these elaborate rehab programs. When I think of advances in medicine, I think of MRIs and CT scans. Sometimes, they're for the good, and sometimes they're for the bad when you get information you're not really bargaining for.
Some of the things we do now, we did back then, like cupping. Back then, the guys didn't like it. They thought I was hurting them. Now all of a sudden, it's in vogue. Go figure.
The players are different, too. We worried about nutrition back then, but you'd see them having a cocktail and a cigarette. They didn't train year-round like they do now. They didn't make the kind of money. Some of them had to get jobs in the offseason to supplement their incomes. Now, these guys know they have to train hard. They don't want anybody to get an edge on them.
I feel like I can take credit for turning around the White Sox sports medicine program. When I came over in 1979, the program was struggling. It needed to be beefed up. We wanted to make it more professional. We started the process, and kept moving forward.
Our track record has been pretty darn good as far as keeping our guys healthy. We do a lot of preventative work to try to head things off at the pass before they get out of control.
Early on, I wound up working with Hall of Fame manager Tony La Russa for nine years. We became very tight, and still are. He liked the way I did things. Tony was about having the edge on things. He knew having me around, doing what I was doing, gave him an advantage.
I've had the good fortune to work with so many great players, and great guys with the White Sox. There's Harold Baines, Tom Seaver, Rich Dotson, Paul Konerko, (Jim) Thome and so many more. They've all had an impact on me. I hope I've had an impact on them.
I think about the two years Bo Jackson and I spent trying to get him back on the field after left hip replacement. He never said, "I can't do this or I can't do that." I can't tell you how thrilling it was when he hit that homer in his first game back on Opening Day in 1993. It was storybook.
I enjoyed working with Michael Jordan. Early on, his hands were bleeding from swinging so much. I remember he took us down to Spring Training in his private plane. Having him around was pretty incredible.
I worked with Bo Jackson and Michael Jordan. How many people can say that?
I've always felt all of the years I have been with the White Sox have been pretty good. Some years are a bit better than others. Winning the World Series in 2005 is the crown jewel.
It's hard for me to imagine that I have been with the White Sox for 40 years. There's been a lot of turnover, but the one constant is owner Jerry Reinsdorf. I'll do anything in the world for him. Every day I come to work, I want to make sure I do as much as I can for Jerry and the White Sox.
As told to Ed Sherman, a contributor to MLB.com.