Seattle excited for Felix's return, will have to wait for Walker
Former set for Wednesday start; latter likely several weeks away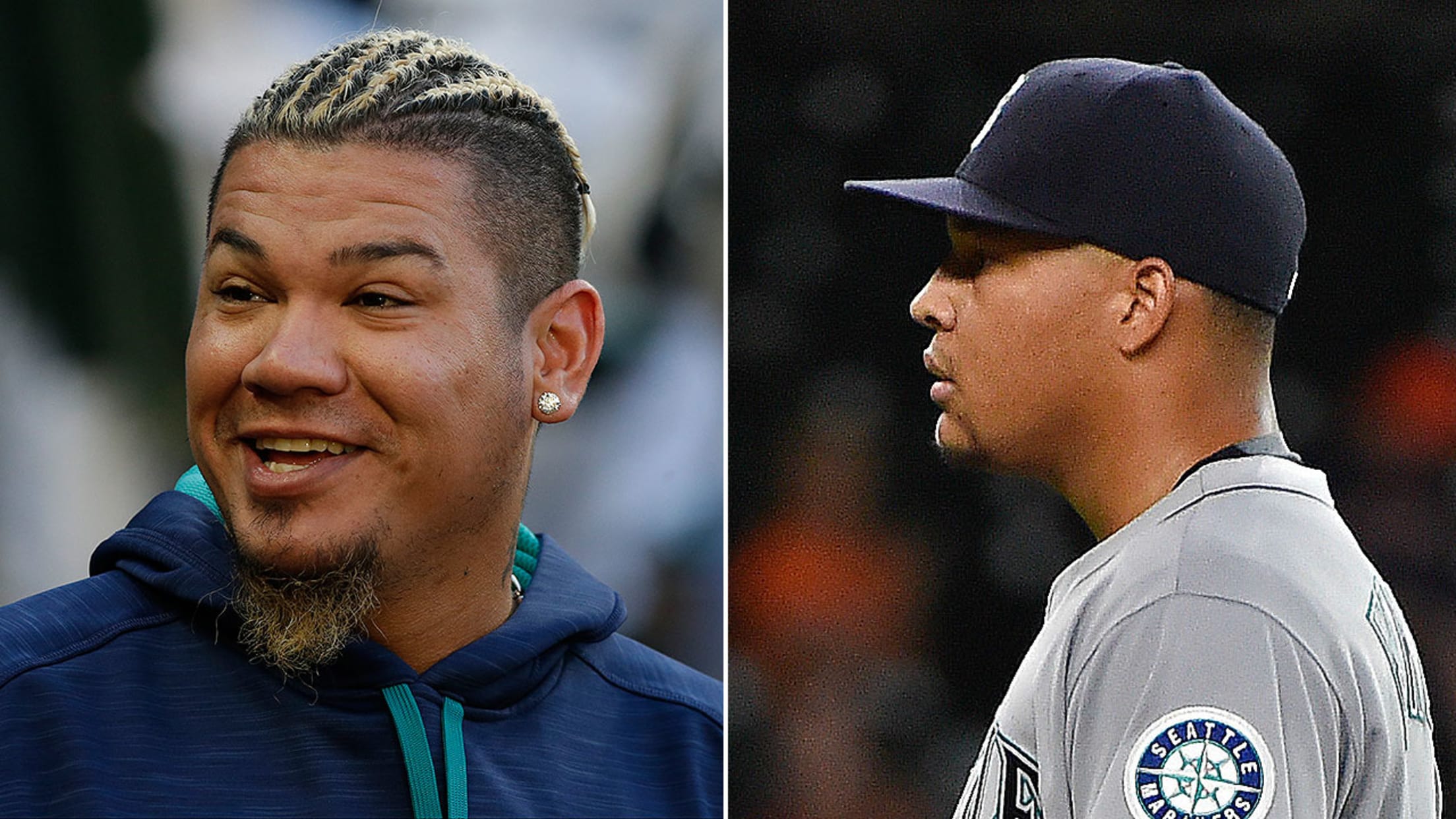 Felix Hernandez is slated to return Wednesday, while Taijuan Walker is expected to be out longer. (AP)
SEATTLE -- Félix Hernández proclaimed himself back and ready to roll on Saturday after throwing 75 pitches in a strong final rehab outing on Friday at Triple-A Tacoma, but fellow starter Taijuan Walker is still likely several weeks away from returning from a foot issue as the Mariners continue trying
SEATTLE -- Félix Hernández proclaimed himself back and ready to roll on Saturday after throwing 75 pitches in a strong final rehab outing on Friday at Triple-A Tacoma, but fellow starter Taijuan Walker is still likely several weeks away from returning from a foot issue as the Mariners continue trying to piece together their rotation.
Hernandez will come off the 15-day disabled list on Wednesday to face the White Sox in a 12:40 p.m. PT game at Safeco Field after missing nearly two months with a strained right calf.
"I'm back. I'm good," Hernandez said Saturday, the morning after giving up one run in 5 2/3 innings in his second Minor League rehab game. "Everything was fine yesterday. My pitches were working pretty good. Good mechanics, way better then when I was in Everett. I just want to get back out there and help my team to win. That's all I want to do."
Manager Scott Servais said getting his ace back will be a huge boost for a team that entered Saturday having gone 15-24 while he's been on the DL.
"The reports from the trainer and everybody there were really good," Servais said. "That's great. We're moving in the right direction with one guy. It's huge. Obviously, we've seen the struggle to get deep into games and how valuable it is to have those guys on your staff. That's what he does. You put him out there, and you know he's going to take the ball, compete his tail off and get deep in the game."
Walker's return may not come until early August, but he's eager to get the boot off his right foot on Sunday and then start playing catch again Monday. The 23-year-old has been dealing with tendinitis in his right arch for the past month, and the hope is a cortisone shot and a week in the boot will help alleviate that enough to allow him to pitch the remainder of the year.
Walker flew to Charlotte, N.C., last week to see foot specialist Dr. Robert Anderson and was told the ultimate solution could be postseason surgery.
"The bone is too long, so it's causing inflammation," Walker said. "They could cut a piece of the bone off. I'd rather just get it done so next year I don't have the same problem. It's something that's not going to hurt me. That's definitely an offseason thing. But who knows, maybe it'll just clear up and I don't have to worry about it."
In the meantime, Walker says he thinks he could be back on the mound in "a couple weeks, if everything goes right." But he acknowledged he may well be dealing with some pain in his push-off foot the rest of the year.
"I'm just frustrated because I felt like I'd got to a point where I'd figured a lot of stuff out mentally and physically." he said. "My mechanics and everything, I'd really figured out. But I haven't been able to put it to use because I've been focused on this. It's frustrating. But I feel like when I come back, I really just can't think about it all. I just have to pitch and focus on what I can do."
Greg Johns has covered the Mariners since 1997, and for MLB.com since 2011. Follow him on Twitter [
---
@GregJohnsMLB]() and listen to his podcast.