Homers back Anibal's final tuneup in win vs. Rays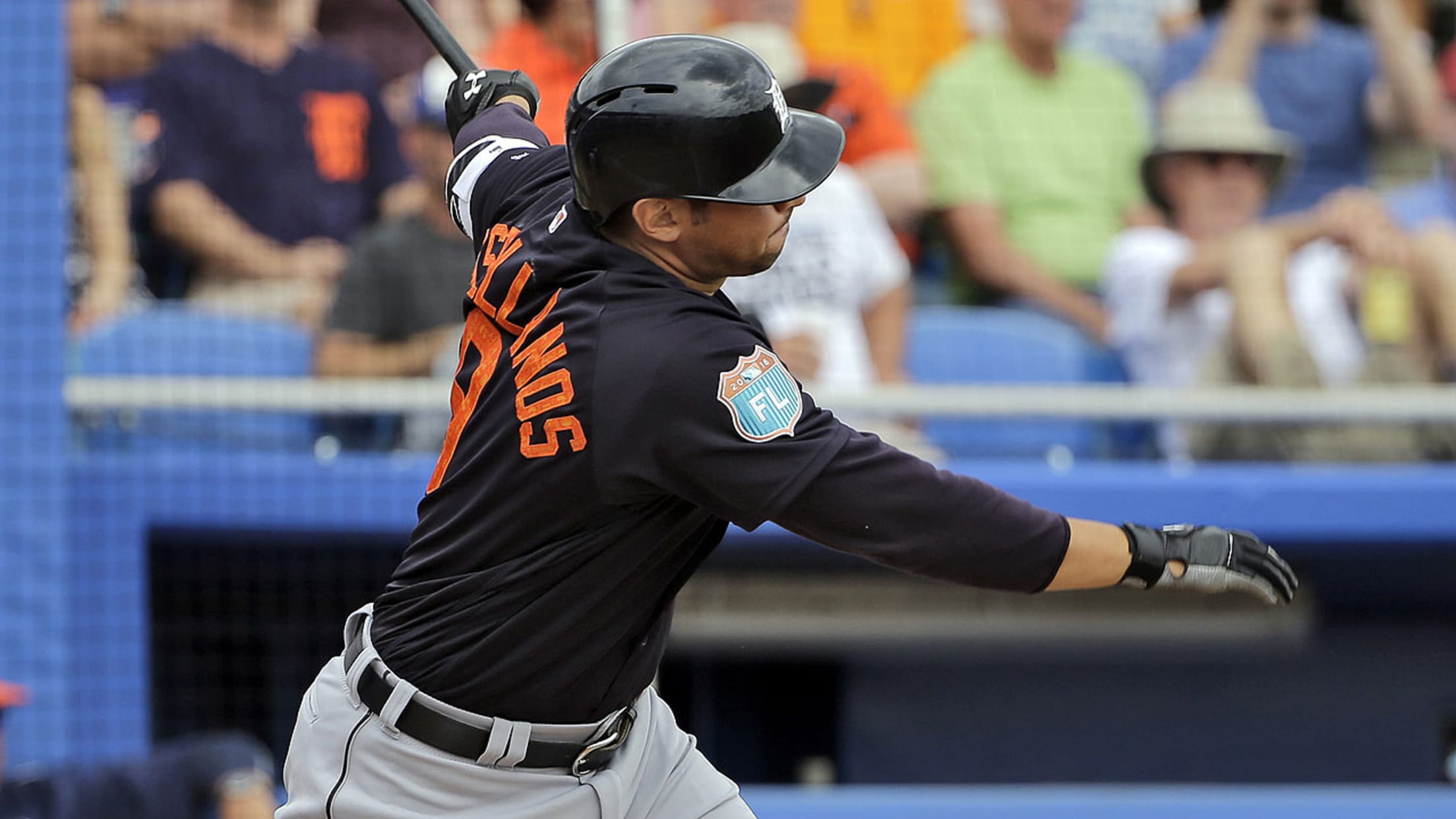 Nick Castellanos hit a tiebreaking home run in the fourth inning. (AP)
LAKELAND, Fla. -- Nick Castellanos clubbed a tiebreaking solo home run after Anthony Gose hit an earlier three-run shot, helping the Tigers close out their home Spring Training schedule with a 9-4 win over the Rays on Friday afternoon.The final game at Joker Marchant Stadium before the Tigers open up
LAKELAND, Fla. -- Nick Castellanos clubbed a tiebreaking solo home run after Anthony Gose hit an earlier three-run shot, helping the Tigers close out their home Spring Training schedule with a 9-4 win over the Rays on Friday afternoon.
The final game at Joker Marchant Stadium before the Tigers open up a renovated ballpark next spring saw a trio of parting shots to the left-field berm. Tim Beckham began the procession with a two-run homer off Anibal Sanchez, who made his final start to stretch out his pitch count ahead of his first regular-season start Wednesday.
• Anibal caps spring feeling '100 percent' healthy
Gose's two-out, second-inning homer was an opposite-field loft that carried onto the berm. It was the only hit allowed over three innings by Matt Moore, who paid for three walks while striking out three.
"I was pretty happy with the results and how we worked the process the whole time," Moore said. "I thought my in-between days -- my work days on the side -- were good. I think we have a good foundation heading into the season.
"I definitely started having that feeling where it didn't matter if I had one more [start] or not. Just all the excitement and how the ball is coming out -- how I'm feeling in between days -- is, I think, what I'm looking for."
Moore gave way to non-roster reliever Jhan Marinez, who pitched in the Tigers' system at Triple-A Toledo in 2014, but he couldn't retire any of the six batters he faced Friday. Castellanos welcomed him with his second homer of the spring before James McCann, Jose Iglesias and Gose followed with consecutive singles. Ian Kinsler drew a bases-loaded walk for his 18th RBI of the spring before Justin Upton singled in two runs.
Sanchez allowed four runs on seven hits with two walks and three strikeouts over 4 2/3 innings and 91 pitches.
"I feel good today," Sanchez said. "Throwing 91 pitches in 4 2/3 innings, I don't like that. I'd like to be deeper [into the game] with that kind of pitch count. But at the end, I feel healthy. Finally, I can say that. I feel really good, and I'm going into the first outing of the season 100 percent."
• Rays tie Braves in 9th after Wilk goes 4 IP
Up next for the Rays: When the Rays next take the field, it will be Opening Day. Chris Archer will get the start when Tampa Bay hosts the Toronto Blue Jays at Tropicana Field on Sunday at 4:05 p.m. ET, live on MLB.TV. Manager Kevin Cash on Friday revealed the Opening Day lineup, which will face right-hander Marcus Stroman.
Up next for the Tigers: Detroit closes out its Grapefruit League schedule Saturday with a 1:05 p.m. ET game against the Braves at Disney's Wide World of Sports complex, where Jordan Zimmermann will make his final tuneup before starting next Friday's home opener vs. the Yankees at Comerica Park. Manager Brad Ausmus is expected to give his regulars a couple of at-bats as one last warmup for Opening Day on Tuesday in Miami. The Grapefruit finale can be heard live on Gameday Audio.