Kinsler thankful for mom's positive mindset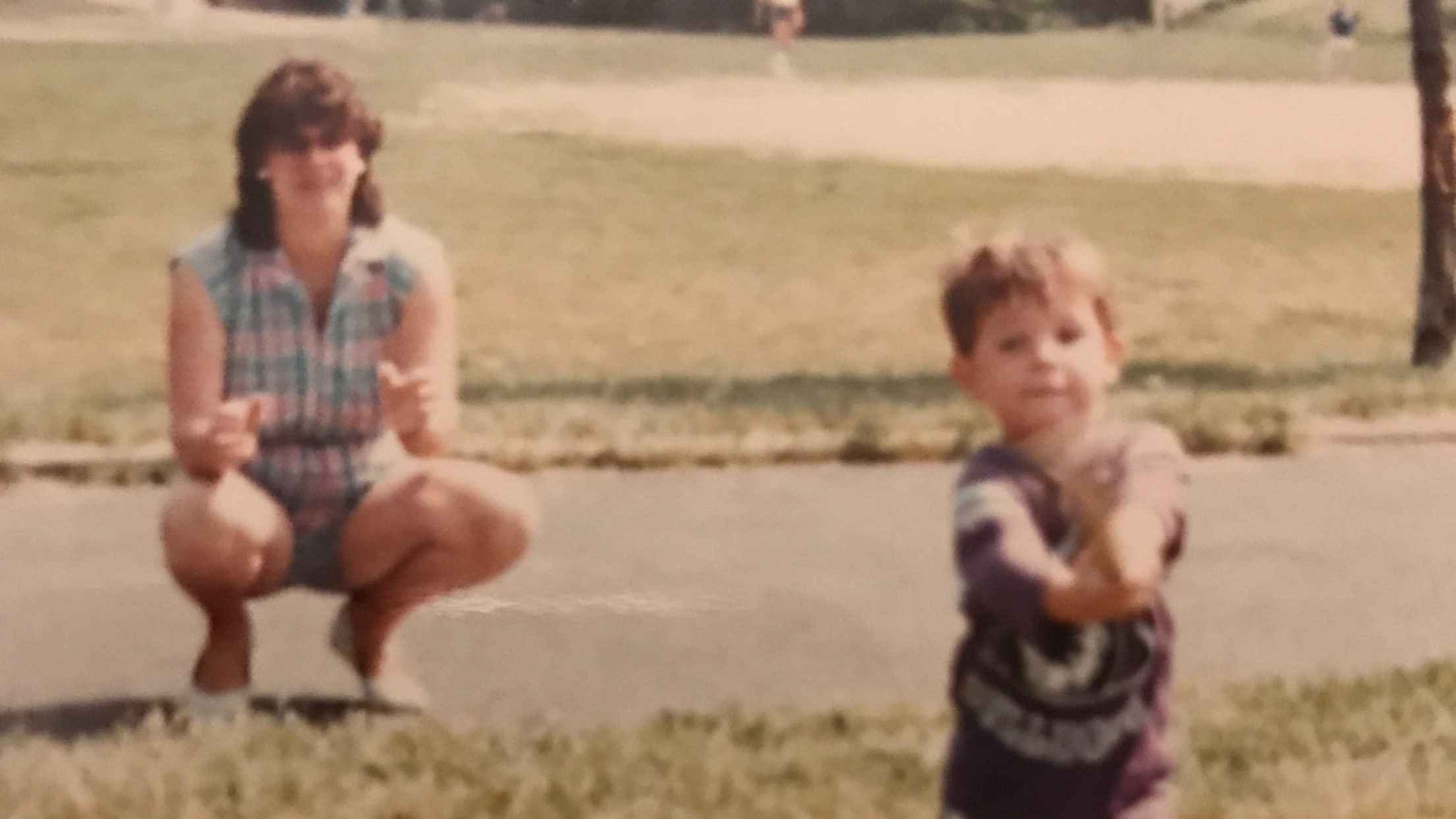 A young Ian Kinsler with his mother, Kathy
Kathy Kinsler was always there for her little boy. She was part of his support team and a constant reminder that win or lose, everything was always going to be OK.She's still there. Her son, Tigers second baseman Ian Kinsler, can't thank her enough.• Shop for Tigers Mother's Day gear"She
Kathy Kinsler was always there for her little boy. She was part of his support team and a constant reminder that win or lose, everything was always going to be OK.
She's still there. Her son, Tigers second baseman Ian Kinsler, can't thank her enough.
• Shop for Tigers Mother's Day gear
"She wasn't very hands-on as far as the sport is concerned, but her mentality really helped me," Ian said. "She's really laid-back, easygoing and gets over things very easily. In this game, that's important, and you have to move on really quickly. My father is the opposite. He's intense and high-energy and constantly on top of things and making sure things are done right. The mixture of those two personalities really helped."
Kinsler, who has two children of his own, hopes to pass down the lessons learned from his parents.
"For me and my sister, both of our parents have been instrumental in our lives," Kinsler, 34, said. "My mom is now a grandma, and watching her with my children is unbelievable. I think before I had kids, I might have taken her for granted and not noticed all of the things she did for me when I was a child, but now I see it. She was always around to support me, and it's great to watch her do the same with my kids."