Rain delaying game between Indians, Angels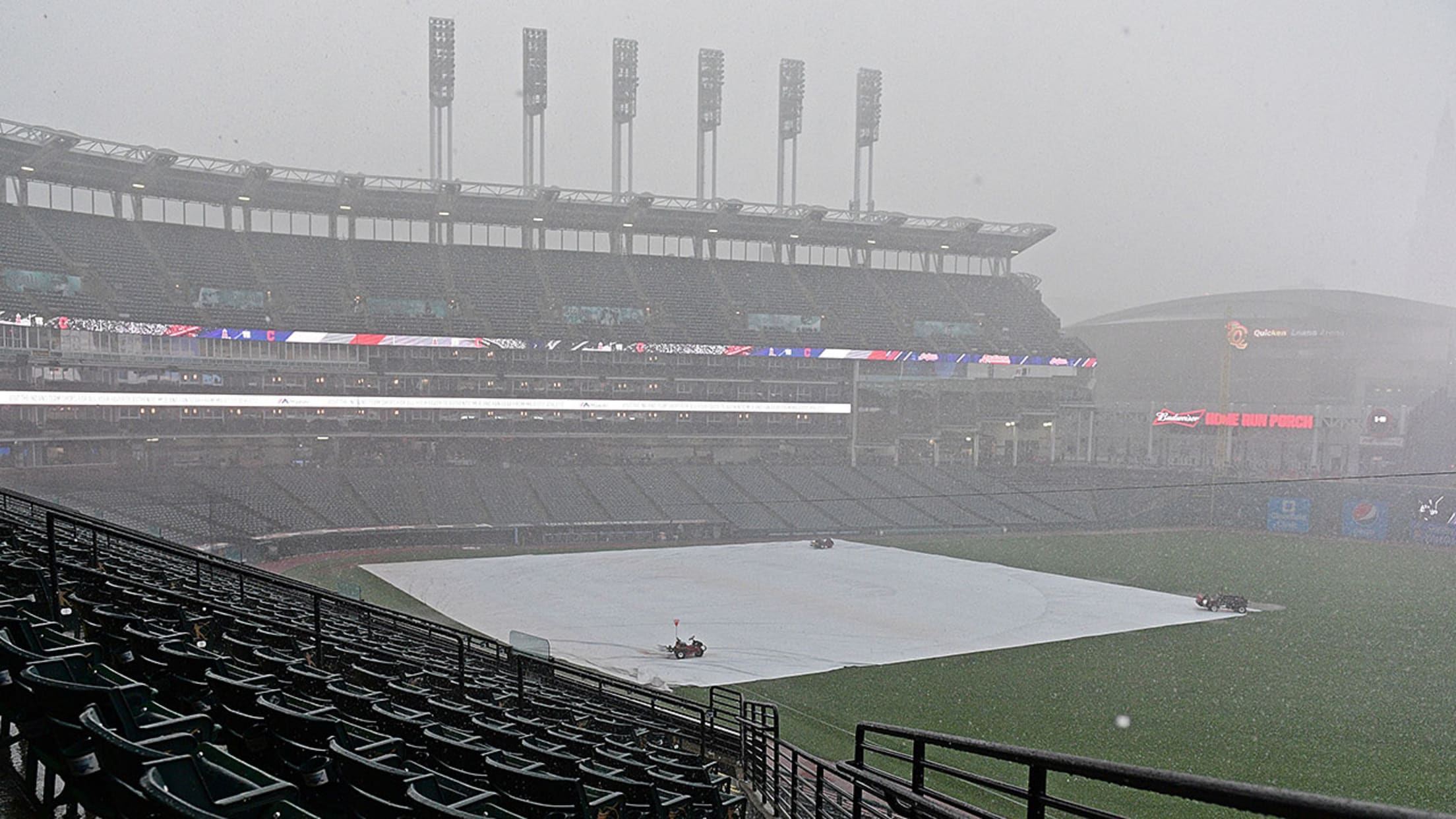 CLEVELAND -- The Indians and Angels were forced into a second rain delay in the seventh inning Thursday. The tarp came back on the field at 10:15 p.m. ET with Cleveland leading, 14-3, heading into the bottom of the inning. It was the second delay of the series opener at
CLEVELAND -- The Indians and Angels were forced into a second rain delay in the seventh inning Thursday. The tarp came back on the field at 10:15 p.m. ET with Cleveland leading, 14-3, heading into the bottom of the inning. It was the second delay of the series opener at Progressive Field.
The first delay was in the fourth inning and lasted 31 minutes. At the time, the game would not have been ruled official. However, the game would now be official if it could not be completed in full.
Shane Jackson is a reporter for MLB.com based in Cleveland.