Tribe mantra: 'Take care of business today'
Up 11 games in the division, Indians remain focused on each game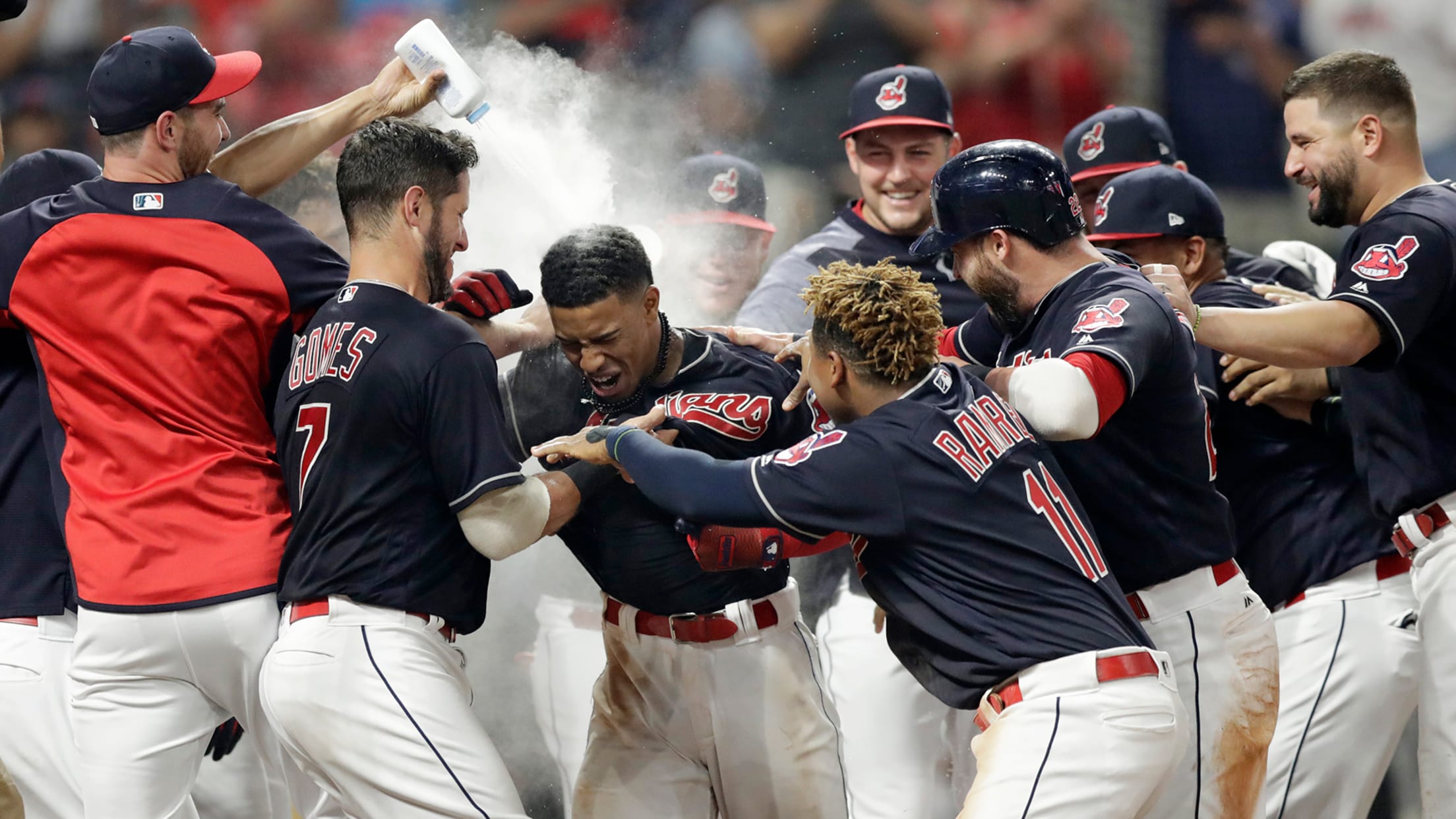 CHICAGO -- The gap separating the Indians from the rest of the American League Central Division may be in double-digits, but manager Terry Francona certainly doesn't want his players to approach their business like they are running away with anything.The Indians entered play on Friday with an 11-game division lead
CHICAGO -- The gap separating the Indians from the rest of the American League Central Division may be in double-digits, but manager Terry Francona certainly doesn't want his players to approach their business like they are running away with anything.
The Indians entered play on Friday with an 11-game division lead over the Twins after winning three out of four from their nearest competitors, including walk-off victories on Wednesday and Thursday.
For all of the excitement a pair of rallies may seem to create, Francona wants to think that the Indians maintain a high level of energy on a daily basis. That's even more important when the Indians' lead is what it is.
"That's why we live by what we do -- we try to take care of business today," Francona said before Friday's game against the White Sox at Guaranteed Rate Field. "One, you don't know what the future holds.
"You take the wins when you can get them, and you play the game right. Then, when it's all said and done, you're going to be where you're supposed to be. That's why we believe what we believe, because you set yourself up for a little bit of failure if you do it the other way."
The message Francona preaches has resonated with his players, who -- while enjoying the cushion they have in August -- know things can go south quickly. On Friday, Francona pointed to one of his teams with the Red Sox that was on pace to win 100 games before the pitching staff fell apart in August.
The Indians don't want to see history repeat itself this year.
"I guess it would be easy to sit back a little bit and maybe say, 'Oh, our lead is X amount of games'," right-hander Corey Kluber said. "But I think we've done a good job of just approaching it day by day and not getting wrapped up in the fact that we have a lead, but just trying to continue to get better each day."
Still no details on Martin
A day after center fielder Leonys Martin was placed on the disabled list with an undisclosed injury, Francona still could not go into details of what Martin is dealing with. Francona said he had talked to his players a bit about the situation, but privacy remains a concern for Martin, who is being treated for the non-baseball injury at the Cleveland Clinic where team president Chris Antonetti visited with Martin and his family on Friday.
"We have to respect what the family wishes, so we are," Francona said. "What I would say is if you are into believing saying prayers, keep him in your thoughts. But he's in a good place. He's at the Clinic, and he's getting good care."
Tomlin headed for Triple-A start Monday
Right-hander Josh Tomlin threw a bullpen session in Cleveland on Friday and is set to start for Triple-A Columbus on Monday, Francona said. Tomlin, who is on the 10-day disabled list with a strained right hamstring, allowed just one hit and struck out three in a Minor League start Wednesday with Double-A Akron when his velocity hit 88-91 mph.
Francona said Tomlin will throw three innings on Monday, and that the plan is to keep Tomlin at "somewhat high levels of baseball" without forcing him to travel far from home.
"We're trying to pitch him enough [innings] where he will use all his pitches, but not have him pitch too much where something happens that he wouldn't be available for three or four days," Francona said.
Right-hander Nicholas Goody (right elbow) threw a bullpen session on Friday and will leave for Arizona to continue to rehab the injury.
Jeff Arnold is a contributor to MLB.com based in Chicago.