Kipnis to start spring as designated hitter
Clevinger appears set to begin regular season in Triple-A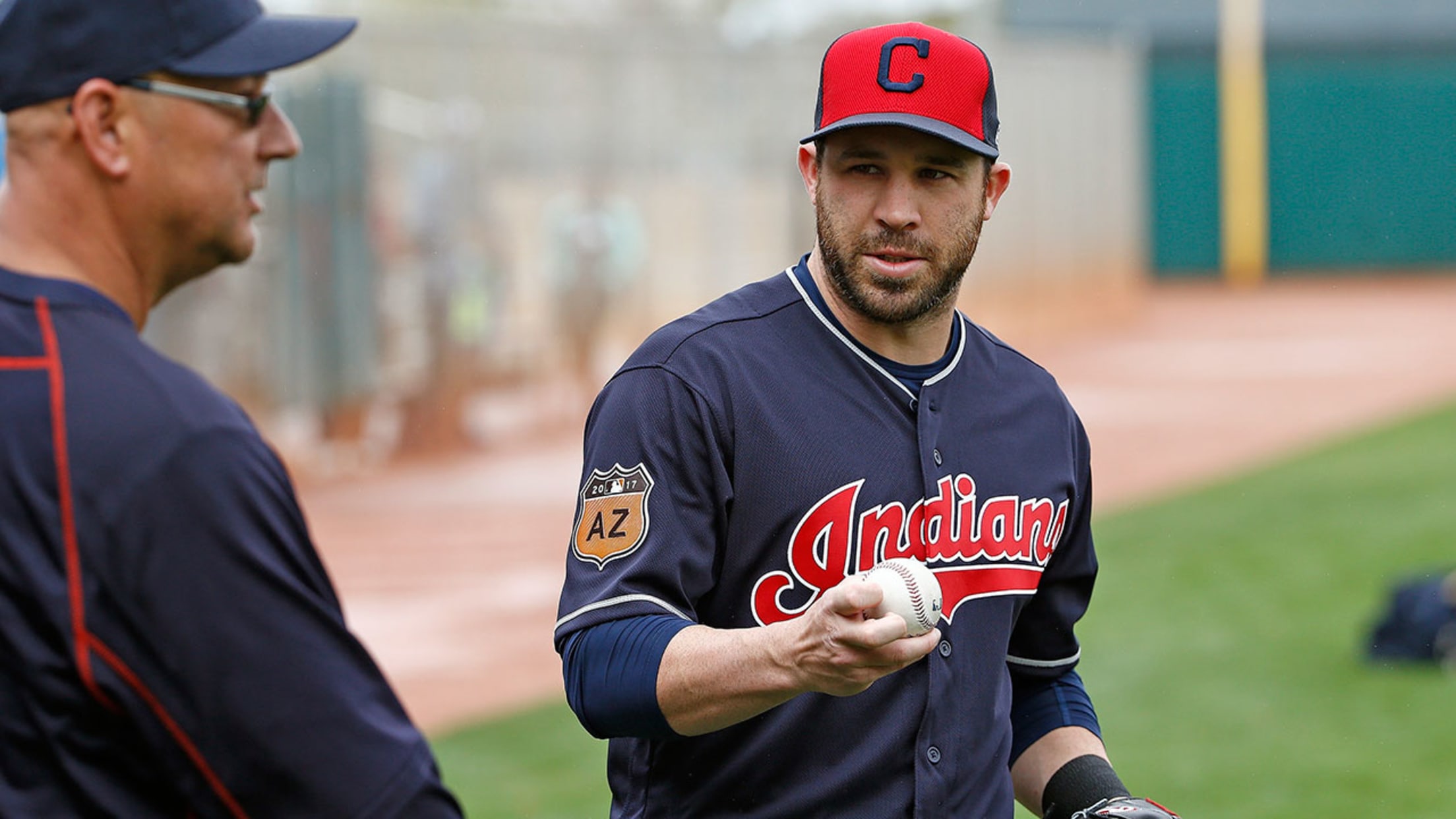 The Indians are taking it slow with Jason Kipnis this spring, but the second baseman isn't injured. (AP)
GOODYEAR, Ariz. -- It could be a few games before Jason Kipnis takes his usual spot at second base for the Indians this spring.On Saturday, Tribe manager Terry Francona said Kipnis will make his Cactus League debut against the Cubs on Sunday, but he noted that the second baseman will
GOODYEAR, Ariz. -- It could be a few games before Jason Kipnis takes his usual spot at second base for the Indians this spring.
On Saturday, Tribe manager Terry Francona said Kipnis will make his Cactus League debut against the Cubs on Sunday, but he noted that the second baseman will do so as the designated hitter. The Indians' medical and training staff has Kipnis on a shoulder strengthening program and is trying to limit his throwing early in camp.
"I think it makes sense, while he's kind of on that throwing program, having him do the morning work," Francona said. "And then to sit and get loose again, I don't know if that's in his best interest, especially in Feb. 25. I think that there's plenty of time to get him ready."
• Indians Spring Training: Schedule | Information | Tickets
Francona added that Kipnis is not dealing with an injury. In this case, Cleveland is taking a preventative approach based on feedback from the second baseman on how past springs have gone.
Other items of note from Saturday
• Right-hander Mike Clevinger started 10 games and worked out of the bullpen seven times last season for the Indians. This spring, he is being stretched out as a starter and is not in the mix for an Opening Day bullpen job. With that, Clevinger appears ticketed for Triple-A Columbus, barring a setback with the Major League rotation.
"One, you need depth starters," Francona said. "Two, for his development, throwing multiple innings, using all his pitches, it's really in his best interest. And then the other thing is you can always bring him back to the bullpen. If you put a guy in a bullpen role, it's really hard to stretch him out."
Clevinger made his Cactus League debut on Saturday, striking out two Reds during a scoreless third inning.
• Francona has no issues with players choosing to take part in the World Baseball Classic, but he did admit he was happy new first baseman Edwin Encarnacion opted not to play for the Dominican Republic.
"He said he wanted to kind of get to know everybody here," Francona said. "If he wanted to play for his team, I would've completely supported him. But I thought his reasoning was really respectful."
• Right-hander Trevor Bauer threw a simulated game and is slated to make his Cactus League debut on Wednesday. Sunday's lineup against the Cubs is set to include Major League regulars Tyler Naquin, Carlos Santana, Lonnie Chisenhall, Roberto Perez and Kipnis.