Sunday's best: Ice plates seven in huge game for Lake County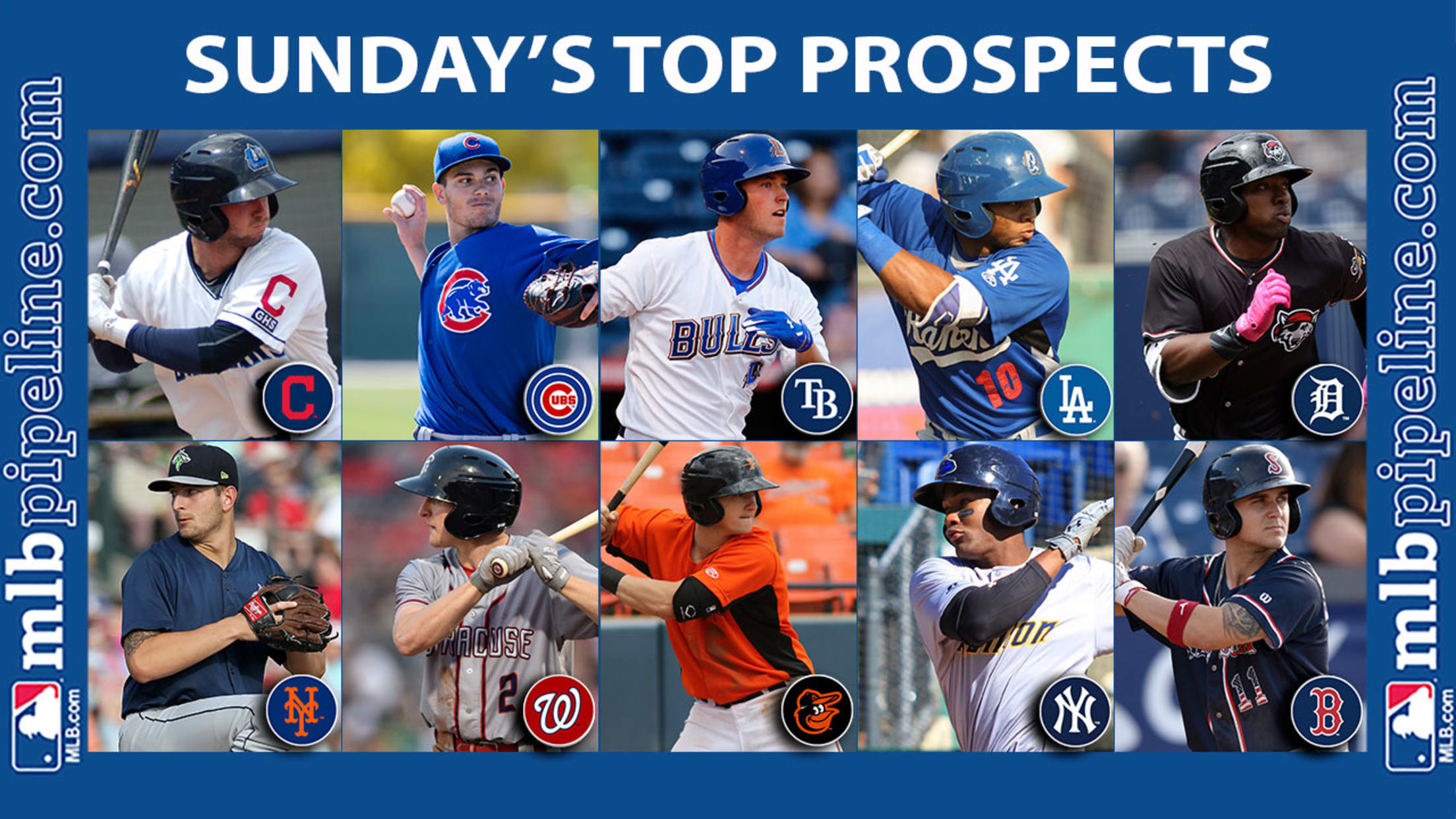 Logan Ice put together one of the best offensive games of his young career and led Class A Lake County to a 15-6 win over Dayton on Sunday.Ice, the Indians' No. 21 prospect, put together his first career two-homer game and finished 2-for-4 with three runs scored and a career-high
Logan Ice put together one of the best offensive games of his young career and led Class A Lake County to a 15-6 win over Dayton on Sunday.
Ice, the Indians' No. 21 prospect, put together his first career two-homer game and finished 2-for-4 with three runs scored and a career-high seven RBIs.
"It felt good, really good actually," Ice told MiLB.com. "I felt like I hadn't been doing as much as I could offensively for the team and today I was able to help out. It was good to help us get the win today."
Ice helped jumpstart the Captains' offense with a three-run homer that highlighted a five-run fifth and then blew the game open with a grand slam in the sixth. Not only did the two homers mark Ice's first multi-homer game, but the switch-hitter also managed to go deep once from each side of the plate.
"I went from the right side first and then followed with the left second," Ice said. "First time I have ever done that. It feels good to do it from both sides because I've been working hard to make changes and get consistent hard contact."
Other top prospect performances from Sunday's action:
• No. 65 overall prospect Dylan Cease (Cubs' No. 3) had a short but efficient outing for Class A South Bend. Cease, 21, struck out five, walked two and didn't surrender a hit over four scoreless innings. Dodgers' No. 22 prospect Dustin May, pitching opposite of Cease, was also effective as he threw 6 1/3 scoreless frames.
MILB Video - Title: Cease fans another - Url: http://www.milb.com/r/video?content_id=1540670983
• No. 90 overall prospect Casey Gillaspie (Rays' No. 5) put together another multi-hit effort for Triple-A Durham. Gillaspie went 2-for-5 in the Bulls' win over Charlotte and has at least two hits in four of his past five games. After a slow start to the season, Gillaspie is starting to heat up as he has 10 hits in his past 20 at-bats.
• No. 93 overall prospect Yusniel Diaz (Dodgers' No. 5) is hitting .425 this month after going 3-for-5 with two doubles and a trio of RBIs for Class A Advanced Rancho Cucamonga. Diaz, 20, has hits in 16 of the 20 games he's played this month, including 12 multihit efforts.
• Tigers No. 2 prospect Christin Stewart put together his third two-homer game of the season in the second half of Double-A Erie's doubleheader against Bowie. After going 0-for-3 in the first game, Stewart showed off some power in the second game by going 2-for-3 with two homers, bringing his season total to 18.
MILB Video - Title: Stewart's second homer - Url: http://www.milb.com/r/video?content_id=1540609783
• Mets No. 4 prospect Thomas Szapucki notched double-digit strikeouts in five of his nine starts last year and has now done it once in four starts this season. Szapucki struck out 10 over six scoreless innings while giving up just two hits in Class A Columbia's loss to Kannapolis.
MILB Video - Title: Szapucki strikes out the side - Url: http://www.milb.com/r/video?content_id=1541166983
• Nationals No. 5 prospect Andrew Stevenson continues to heat up for Triple-A Syracuse. Stevenson has bumped his average from .222 to .254 over the past seven games, including Sunday's 3-for-5 effort. Stevenson also notched his first Triple-A homer in the contest.
MILB Video - Title: Stevenson's first IL homer - Url: http://www.milb.com/r/video?content_id=1540790483
• Orioles No. 7 prospect Austin Hays used both halves of Double-A Bowie's doubleheader to extend his hitting streak to 12 games. Hays went 2-for-4 with a homer, his 17th, in the first game and then went 1-for-4 in the later contest.
MILB Video - Title: Hays hits first Double-A homer - Url: http://www.milb.com/r/video?content_id=1541132283
• Yankees No. 9 prospect Miguel Andujar hit his first Triple-A homer as part of a 2-for-5 game for Triple-A Scranton/Wilkes-Barre. Andujar has done nothing but hit since he was promoted from Trenton -- where he hit .312 in 67 games -- as he has hits in five of his first six games and is batting .364 at the Triple-A level.
MILB Video - Title: Andujar's first Triple-A homer - Url: http://www.milb.com/r/video?content_id=1540794483
• Red Sox No. 10 prospect Michael Chavis hasn't been fazed by his promotion to Double-A. After hitting .318 through 59 games with Class A Advanced Salem, Chavis is off to a hot start with Portland, going 5-for-11 (.455) with two homers and three RBIs through three games. Chavis was 2-for-3 with a solo homer on Sunday.
• Nationals prospects Tyler Watson (No. 17) and Daniel Johnson (No. 26) led Class A Hagerstown to a win over Greensboro. Watson picked up his fifth win of the season on the mound, as he struck out 10 -- a career high -- and gave up one run over six innings. At the plate, Johnson hit a pair of homers, his second two-homer game of the season, and finished 3-for-5 with three RBIs.
• Royals No. 20 prospect Foster Griffin picked up his fifth win and lowered his ERA to 1.93 as he spun a gem for Double-A Northwest Arkansas. Griffin threw 57 of his 89 pitches for strikes, struck out six and gave up just five hits over six scoreless frames.
• Yankees No. 27 prospect Taylor Widener put together one of his best starts this season as he was unhittable for five innings in Class A Advanced Tampa's win over Dunedin. Widener tied his season high with seven strikeouts and issued just one walk as he threw 40 of his 63 pitches for strikes.
• D-backs No. 30 prospect Christian Walker drove in five runs for Triple-A Reno, bringing his Pacific Coast League-leading total to 76 through 72 games. Walker went 3-for-4 in the contest and is 6-for-9 over his past two games, bumping up his season average to .297.
MILB Video - Title: Walker bashes two-run homer - Url: http://www.milb.com/r/video?content_id=1540955483
"I'm just trying to keep it simple, just trying to put the big part of the bat on the ball," Walker told MiLB.com. "Luckily, I've been getting some good pitches to hit."