Day before twin bill, Tribe-Tigers rained out
Friday's series opener will be made up as part of day-night doubleheader Sept. 1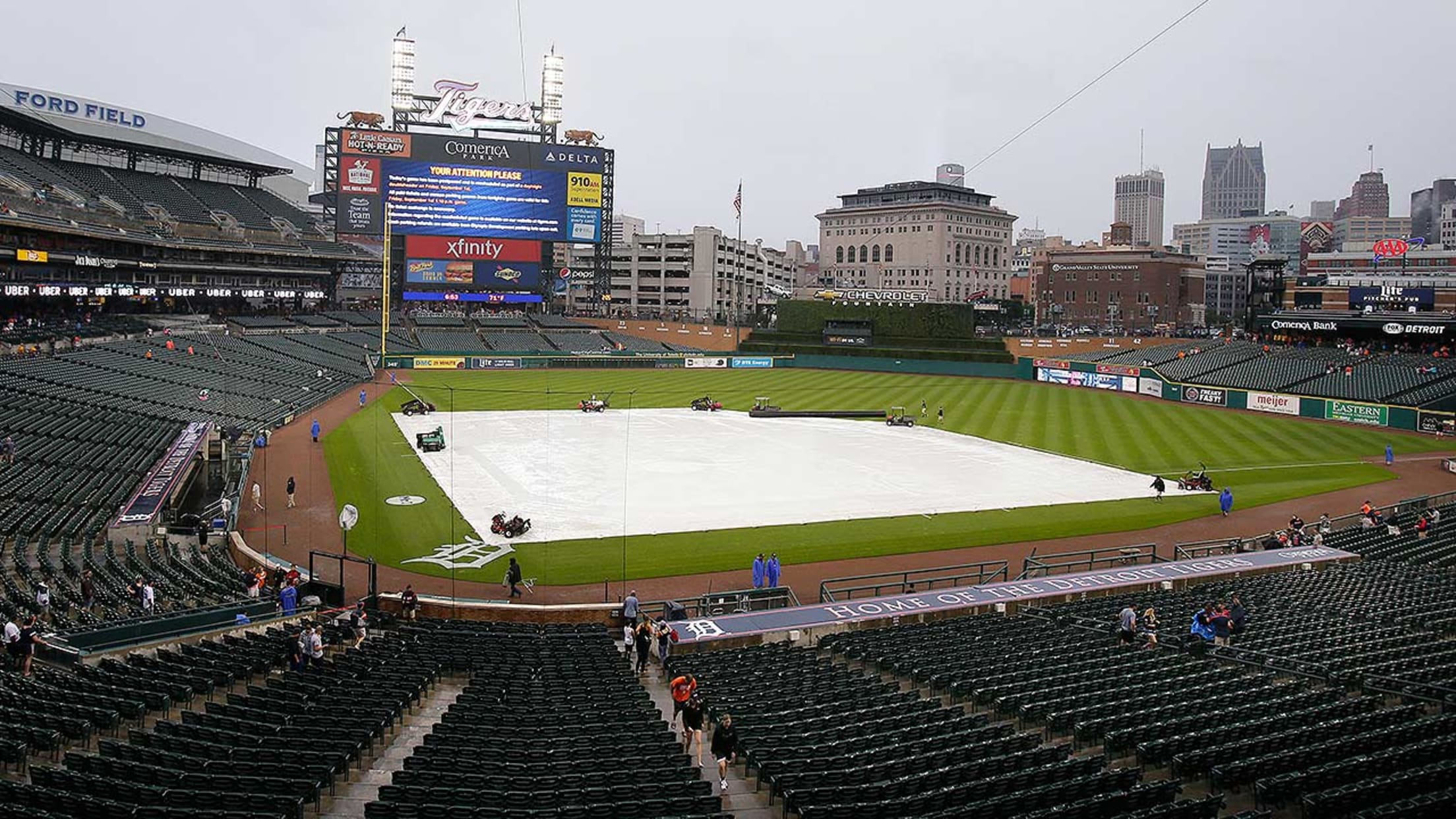 Fans start filing out of Comerica Park after the announcement of Friday's postponement. (Getty)
DETROIT -- For the second time this season, and the third time in nine months, Mother Nature has won the divisional rivalry between the Tigers and Indians. Rain postponed Friday's series opener between the two teams at Comerica Park.The game will be made up as part of a split doubleheader
DETROIT -- For the second time this season, and the third time in nine months, Mother Nature has won the divisional rivalry between the Tigers and Indians. Rain postponed Friday's series opener between the two teams at Comerica Park.
The game will be made up as part of a split doubleheader on Friday, Sept. 1. Tickets and parking passes for the rainout will be honored for the first game of the makeup, slated to start at 1:10 p.m. ET. The originally scheduled game for that night will go on as planned at 7:10 p.m.
The Tigers and Tribe were already scheduled to play a doubleheader Saturday to make up a rainout from May 4. The two teams both have an off-day Monday, but they opted to wait until September.
Friday's scheduled starters, Anibal Sanchez and Josh Tomlin, will now start in the day game on Saturday, scheduled for 1:10 p.m. Jordan Zimmermann and Carlos Carrasco will pitch in the nightcap at 7:15. Justin Verlander and Mike Clevinger will start Sunday's series finale as planned.
The rainout does not change the teams' plans for the extra player they get to call up for Saturday's doubleheader, either. Matthew Boyd was originally scheduled to make the trip from Triple-A Toledo and start the nightcap for Detroit, but he'll now be available in the bullpen. Same goes for Cleveland callup Ryan Merritt.