Nova or CC? Yanks to decide on fifth starter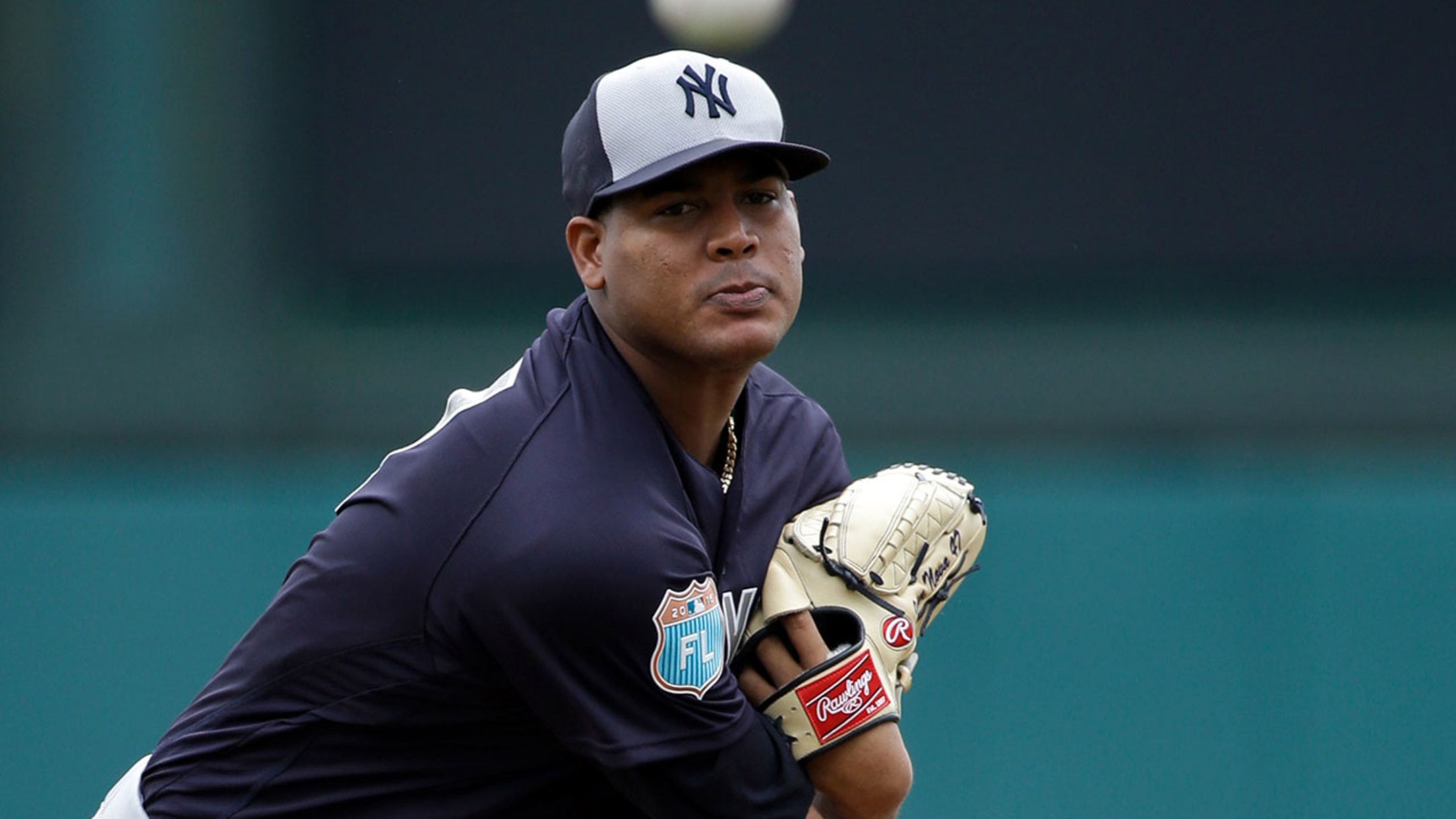 "I think I did my part. Hopefully I win the spot," Ivan Nova said. (AP)
LAKE BUENA VISTA, Fla. -- Yankees manager Joe Girardi has been saying for weeks that selecting a fifth starter will present a difficult decision, and Ivan Nova didn't make it any easier for the club on Wednesday.In a last-ditch effort to steal a rotation spot from CC Sabathia, Nova turned
LAKE BUENA VISTA, Fla. -- Yankees manager Joe Girardi has been saying for weeks that selecting a fifth starter will present a difficult decision, and Ivan Nova didn't make it any easier for the club on Wednesday.
In a last-ditch effort to steal a rotation spot from CC Sabathia, Nova turned in the best outing by a Yankees starter this spring, hurling six scoreless innings of two-hit ball in a 2-0 Grapefruit League victory over the Braves at Champion Stadium.
"I pitched really good. I feel good about the way I pitched," Nova said. "That's the only thing that I can control. I did my part, and like I always say, they're going to make a decision."
Nova wrapped up the spring with a 4.13 ERA in 24 innings, compared to Sabathia's 5.51 mark in 16 1/3 frames. Nova threw 35 of 69 pitches for strikes on Wednesday, issuing a walk with two strikeouts, and tossed about 20 more pitches in the bullpen to bump up his pitch count.
Perhaps this is a good sign for Nova's chances: Girardi had said he wanted to announce his fifth starter on Thursday, but after watching Nova's performance, he suggested that the Yankees might not be able to call that race just yet.
"He threw well. He threw really well," Girardi said. "We've got to go back and have some serious discussions about what's next, and what do we do here?"
Sabathia's last two starts had been solid, and Girardi said the Yankees plan to weigh the end of camp more heavily than the beginning. Nova served up three homers to the Orioles on March 25 but seemed to be on cruise control against Atlanta.
"Today was great. That's the way I want to pitch," Nova said. "It was a good thing that I didn't carry over what happened last time, just came out and did my job today. I feel good about it."
Should the Yankees bump Sabathia to the bullpen, they would become the first team to carry a $25 million long reliever. Neither pitcher has considerable experience in that role; Sabathia made the only relief appearance of his career in the 2011 American League Division Series, while Nova has come out of the bullpen just seven times in 110 big league games.
"I know Nova has a marginal amount of games, but if you ask him, it's completely foreign," general manager Brian Cashman said. "If you ask CC, it's foreign. So whoever is not going to be the fifth starter is going to be asked to do something they're not comfortable doing, period."
Nova hopes what happened between the white lines was enough to tilt the odds in his favor.
"Remember, I'm not fighting against a guy with one year or two years," Nova said. "It's CC Sabathia, a lot of history. I'm proud of him. It's not an easy fight. I think I did my part. Hopefully I win the spot."