Reflecting on last winter's biggest FA signing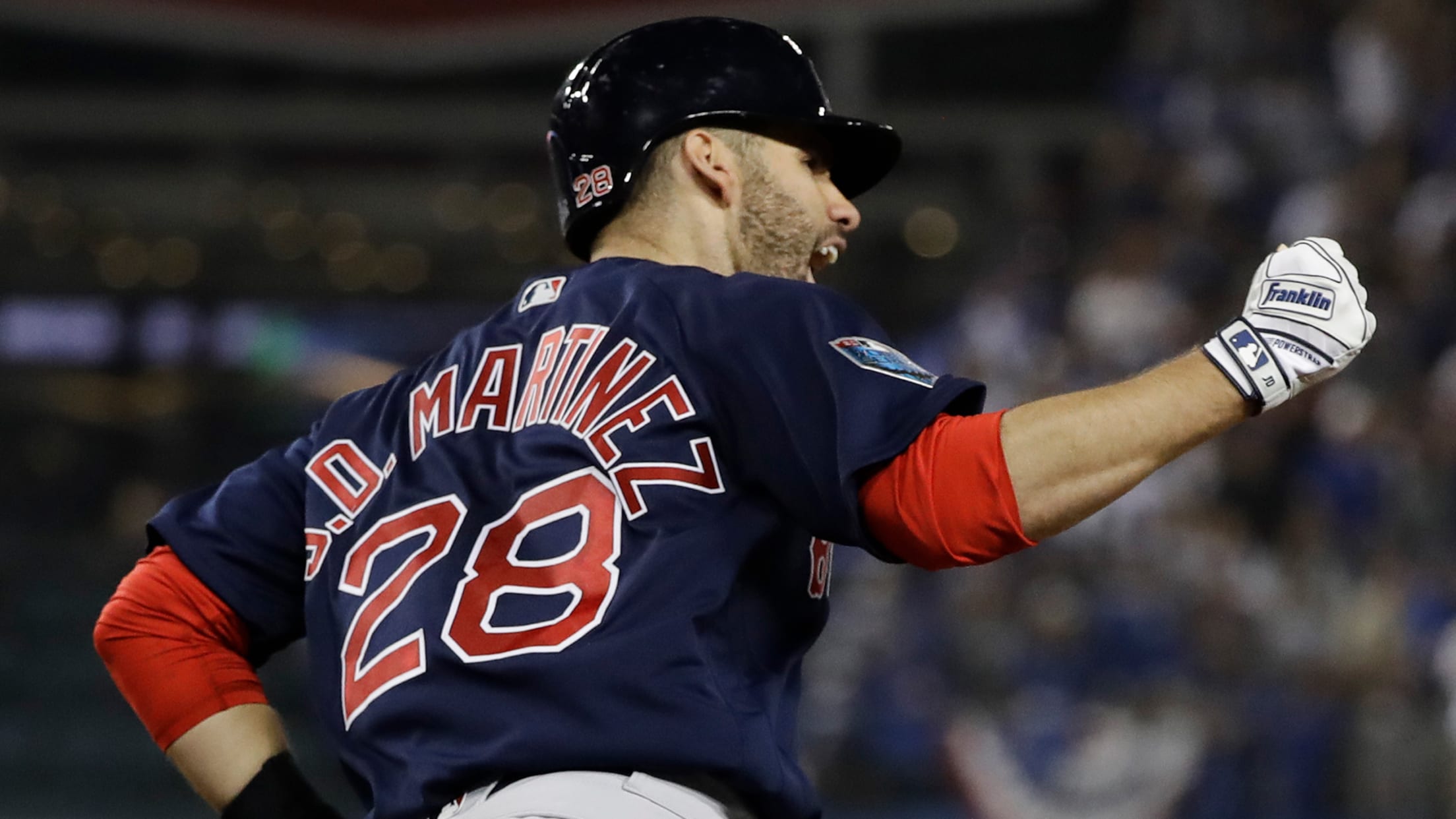 Tomorrow is Feb. 1. Neither Bryce Harper nor Manny Machado has decided where they want to play baseball this season. So there is the suggestion, at least in some precincts, that because Harper and Machado are both 26 years old and both supremely talented and oh-so-glamorous free agents, that there
Tomorrow is Feb. 1. Neither Bryce Harper nor Manny Machado has decided where they want to play baseball this season. So there is the suggestion, at least in some precincts, that because Harper and Machado are both 26 years old and both supremely talented and oh-so-glamorous free agents, that there could be sinister forces at work here. Or that the stars could begin to fall out of the heavens because both of these young, supremely talented stars are still between jobs.
Of course they will sign somewhere, and soon; probably before Spring Training begins. The needs and budgets of interested teams and the market will ultimately help decide where they land, and whether either will get the kind of money and years their agents seek for them.
But if either Harper or Machado, or both, sign before Feb. 19, it means they will have come to terms sooner than J.D. Martinez and Scott Boras, Martinez's agent (also Harper's), did with the Red Sox 49 weeks ago. It means Boston waited that long to sign the free agent who became the single most important hitter in baseball last season.
At the start of that process, we heard from Boras at the Winter Meetings that he was looking for a $200 million contract for Martinez. Instead, Martinez ended up with a deal whose value is $110 million over five years and allows Martinez the chance to opt out and hit the market again after the 2019 or '20 season, should he so choose. It means Boras did not break any records with Martinez, the way he once broke a contract record for Alex Rodriguez, when Rodriguez signed with the Rangers, and the way he perhaps still thinks he can break a record with Harper.
What Boras and Dave Dombrowski, the man who runs baseball operations for the Red Sox, and who is coming off as good a year as any baseball executive has ever had, did instead was come up with a creative contract that paid Martinez a ton of dough and gave him the opportunity to leave after the second or third year to hit the market again. The deal wasn't for eight years, or 10, which is what we heard Harper and Machado were originally looking for this time around. It was for five, which makes sense given that Martinez was four years older than those two when he hit the market.
That said, Martinez's first season was so good and transformative for the Red Sox, who ended up winning the World Series, that Harper and Machado can only hope they do as well in 2019.
Sometimes the best deals aren't the richest, or the longest. Martinez waited to make the deal he did. The Red Sox waited to make the deal they did. You see how it worked out. (In case you forgot: Martinez slashed .330/.402/.629 with 43 homers and an MLB-leading 130 RBIs while making a run at the Triple Crown.)
Say this again: It is completely understandable that Mookie Betts was named the MVP of the American League. Mookie is not only a gifted outfielder, he is as good an outfielder as there is in the sport. And when you put his defense with the offensive numbers he produced, it is clear Betts managed to do something thought impossible in modern baseball: He out-Trouted Mike Trout.
But the Red Sox don't win without J.D. He made the hitters ahead of him better, and he made the hitters behind him in the order better. He did for the Red Sox what the Yankees hoped Giancarlo Stanton would do for them.
And did not sign until Feb. 19.
Somehow, he survived his own contract drama taking that long to play out. His agent survived, so did Mr. Dombrowski. So did we all. This is how Dombrowski remembered the process for me Thursday morning, a process which he said was not a ton of fun.
"Last year going into February, I was optimistic that we would sign J.D., however unsure. We were at the point that if we did not sign him, we were not going to pursue trying to sign anyone else. So, we decided to put our focus on the signing. If we had not signed him, we would have evaluated our club in the spring and early season and see if we would have pursued a trade for someone else. So, although optimistic, I still had a feeling of uncertainty, which is never a great feeling."
I asked Dombrowski if he thought that the kind of contract the Red Sox eventually agreed to with Martinez might provide some sort of template even for more glamorous free agents going forward.
Dombrowski: "In regard to future years and markets, I really have no idea where this will take us. There are so many factors involved on a yearly basis, that every year seems to be its own market. However, at this point, indications are that free-agent markets may last like this in the near future."
Dombrowski waited and finally got his man, who then became The Man in the middle of the Red Sox order. And just so you know, Martinez was a better hitter than Harper or Machado in 2017 before he became a free agent. Then he was a better hitter in Boston last year than Harper was in Washington, or Machado in Baltimore and Los Angeles. If Martinez could wait, so can Bryce and Manny. And then hope they come close to delivering the way Martinez did.
Mike Lupica is a columnist for MLB.com.