Hardy says ailing back feels 'much better'
Orioles shortstop receives cortisone shot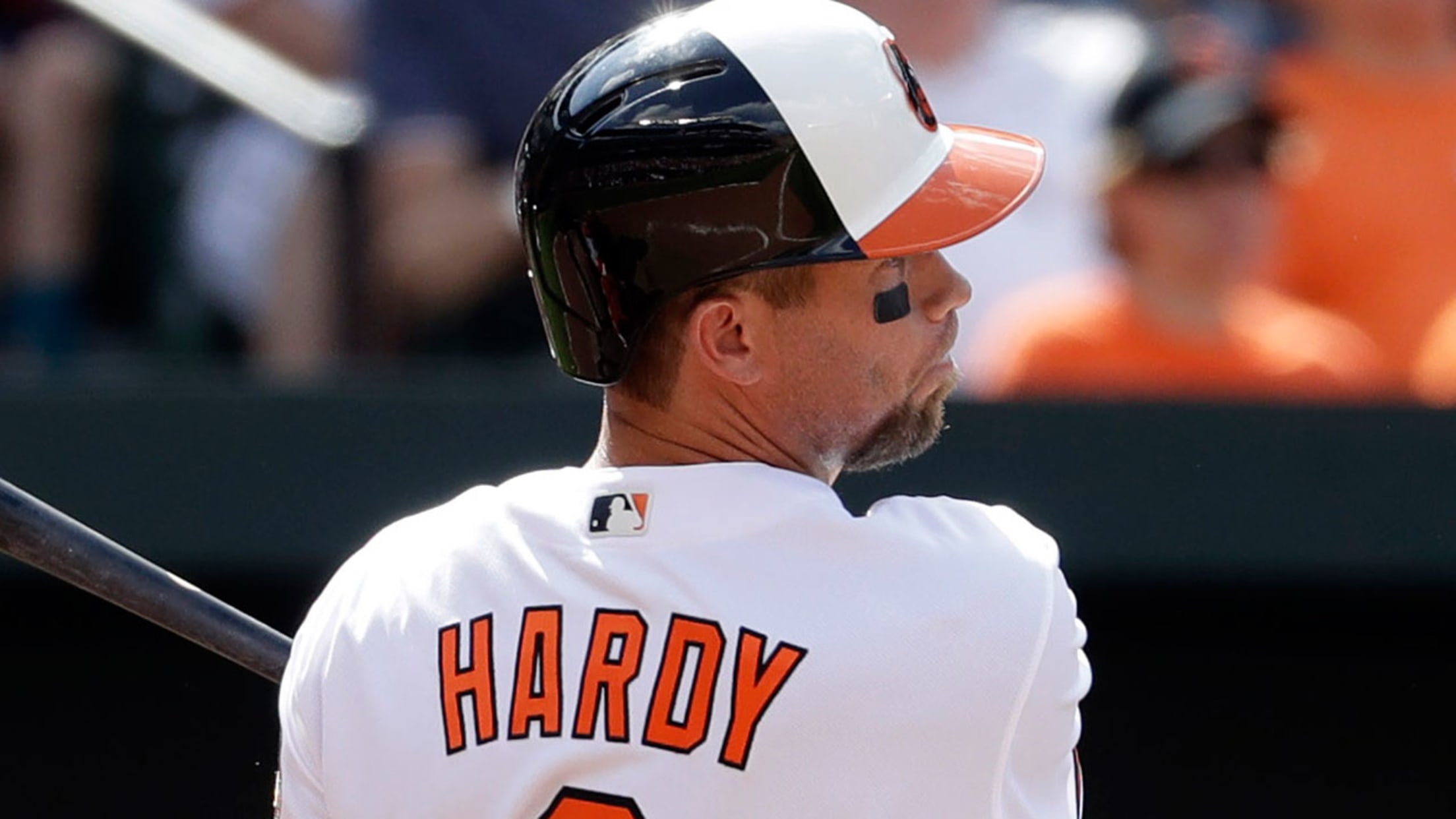 J.J. Hardy hit .269 with nine home runs in 115 games for the Orioles during the 2016 season. (AP)
LAKELAND, Fla. -- Orioles shortstop J.J. Hardy had a cortisone shot in his back on Thursday, and he said the area is responding well."Feeling much better," Hardy said. "I think it was to get over the hump. I think that's what it did."• Spring Training:Info |Schedule|Tickets|GearManager Buck Showalter hadn't planned
LAKELAND, Fla. -- Orioles shortstop J.J. Hardy had a cortisone shot in his back on Thursday, and he said the area is responding well.
"Feeling much better," Hardy said. "I think it was to get over the hump. I think that's what it did."
• Spring Training:Info |Schedule|Tickets|Gear
Manager Buck Showalter hadn't planned to play Hardy at shortstop in most of the team's early spring games, anyway. With Manny Machado set to play short for the Dominican Republic in the World Baseball Classic, Showalter wanted to allow him to prepare by playing there in Grapefruit League games.
The 34-year-old Hardy, beginning his seventh season with the Orioles, hurt his back late last month. He expects to play in his first game on March 10.
"I think it's going as planned," he said of his rehab.
Machado didn't make the trip to Lakeland to face the Tigers in the Orioles' Grapefruit League opener. He's planning to make his 2017 debut on Saturday when the Orioles make their shortest trip of the spring, to Bradenton -- about 20 minutes away -- to face the Pirates.
Joining Machado will be second baseman Jonathan Schoop, who is leaving on Tuesday to play for the Netherlands in the World Baseball Classic, plus catcher Welington Castillo and center fielder Adam Jones.
Castillo and Machado will leave on March 5 to join the Dominican Republic, while Jones and pitcher Mychal Givens leave a day later to play for Team USA. Left-handed pitcher Vidal Nuno leaves March 5 to play for Team Mexico.
Ryan Flaherty was playing shortstop for the Orioles on Friday, and he'll likely be there when Machado isn't before Hardy's scheduled March 10 return.
Just before Spring Training, the Orioles signed Robert Andino, who played for the club from 2009-12, to a Minor League contract. Andino came to Lakeland for the game. He's expected to be the starting shortstop for the Orioles' Triple-A Norfolk affiliate.
Rich Dubroff is a contributor to MLB.com.