Q&A: McKeon on drafting Gwynn with Padres
Former Padres GM reflects on buildup to 1981 Draft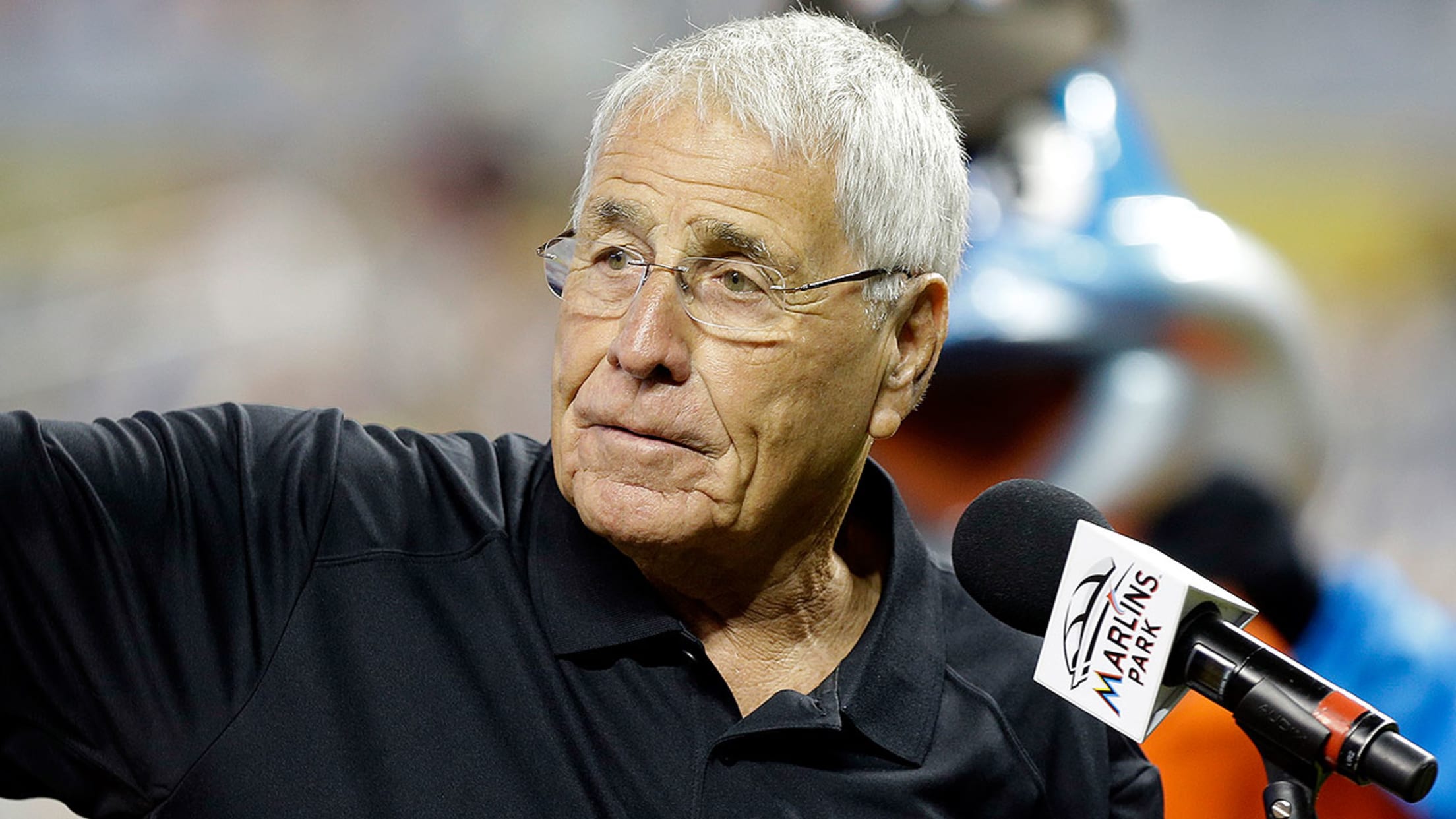 Jack McKeon was the GM of the Padres when San Diego drafted future Hall of Famer Tony Gwynn in 1981. (AP)
Tony Gwynn became a baseball player by chance -- both at the college and professional levels.Gwynn was on a basketball scholarship at San Diego State. In the spring of Gwynn's freshman year, Bobby Meacham, who played against Gwynn in the Long Beach, Calif., area, was being recruited by San Diego
Tony Gwynn became a baseball player by chance -- both at the college and professional levels.
Gwynn was on a basketball scholarship at San Diego State. In the spring of Gwynn's freshman year, Bobby Meacham, who played against Gwynn in the Long Beach, Calif., area, was being recruited by San Diego State baseball coach Jim Dietz. Gwynn walked by the office, and Meacham mentioned to Dietz that he didn't realize Gwynn was playing baseball at San Diego State.
He wasn't, Dietz said. He should be, Meacham said. Shortly after, Gwynn was, but only after the basketball season had ended.
If not for that coincidence, the Padres would have missed out on Gwynn. Fortunately for the franchise, then-general manager Jack McKeon caught a glimpse of the future Hall of Famer. With this year's Draft beginning on Monday, McKeon talked about his introduction to Tony Gwynn in this week's Q&A.
MLB.com: What finally brought Gwynn to your attention?
McKeon: Back then, the NCAA did not have a limit on games played, so San Diego State would start playing in January. I only lived a few miles away from their ballpark, so if they had a game, I'd go out and watch the Aztecs before we'd go to Spring Training. That year, Bobby Meacham was the key guy. Teams were all sending their crosscheckers in to look at him. He was a first-round guy. I probably saw 20 games that year before I went to Spring Training, and Meacham was the guy.
MLB.com: Where did Gwynn enter the picture?
McKeon: At the end of Spring Training, we would play San Diego State at Qualcomm Stadium before the regular season opened. I was sitting in the box with the San Diego State athletic director, and this guy goes up and it is boom, a double off Juan Eichelberger. Next time up, it's boom, a triple off Steve Mura. I am watching this guy hit line drives all over the ballpark. He is running the bases like he has eyes in the back of his head. I asked the athletic director, "Who is this guy? I watched this team a lot before I went to Spring Training. I don't remember seeing him." He told me it was Tony Gwynn, and he was a basketball player, and the basketball season just ended, so he had joined the baseball team five days earlier.
MLB.com: And that was the genesis of Gwynn becoming a Padre?
McKeon: I wouldn't have been interested if I hadn't seen him that day.
MLB.com: If you liked him that much, how did you wait until the third round to take him?
McKeon: We got ready for the Draft. Nobody had Gwynn on their list. I am in the Draft meeting, and I said, "We're drafting Tony Gwynn." Now, we were going to take Kevin McReynolds No. 1, and I said "OK, but we're taking Gwynn No. 2." My scouts said no, we want this pitcher from Miami [Ohio], Bill Long. He was out of Moeller High School. One scout says, "He's a better pick." I said, "I hadn't seen Long, and you've seen both, and you are telling me Bill Long is better than Tony Gwynn?" He said, "Yep." "Well I have to take your word for it, but Gwynn is No. 3," and there wasn't going to be any debate about that. I had to threaten to walk out of the room. They kept saying we could get him later. But I loved the kid. I wanted to take him earlier, not later. Finally, I had to say, "Take the kid now before we lose him."
MLB.com: Could you have waited after the third round and drafted him?
McKeon: Wouldn't have happened. It's a good thing we took him when we did. Bob Cluck, who had worked for the Padres, lived in San Diego and ran the San Diego School of Baseball, was a national crosschecker for the Astros, and he had Gwynn high on his list. We don't take Gwynn in the third round, I know now we wouldn't have had Gwynn. He would have been an Astro.
MLB.com: Is this one of those fish stories, where suddenly everybody in the room wanted Gwynn?
McKeon: Well, when he is coming to the big leagues, Cy Berger from Topps called and said they were going to put out a Tony Gwynn baseball card. He said, "Jack, I have a problem. Six different scouts are saying they signed him, who should I put on the card?" I went back to the scouting reports, and five of those guys never mentioned Gwynn. The other guy, he projected him as a 20th-round pick. I guess you could say he liked Gwynn better than anybody else. Funny how so many guys wanted him after he got to the big leagues.
MLB.com: It wasn't always easy for Gwynn, though. I remember you traded Jim Leyritz, and on his way out the door, Leyritz ripped him. Jack Clark hung a Gwynn doll in the dugout.
McKeon: Yeah, a little bit of jealousy there. Why couldn't they leave the guy alone? All he did was get hits, play defense and help the team win. When I was with the Padres, you couldn't get him out of the lineup. He would play through injuries, and not even let on he was hurt.
MLB.com: Assume you endorsed him for the Hall of Fame?
McKeon: Kidding? Of course. He deserved it. He made himself a Hall of Famer. I mean, at San Diego State, he was a basketball player who would come out for the end of baseball season. I can tell you, he was a baseball player. He would come to the park [with the Padres] every day about 1 o'clock. He took batting practice by himself, and all he did was try to hit to the opposed field. When we signed him, he couldn't throw from home plate to second base. Two years later, he was a Gold Glove outfielder. He made himself. Everything he did, he did with such desire and was determined to be a Hall of Famer, and he was.
Tracy Ringolsby is a columnist for MLB.com.