VOTE NOW: Make McCann an All-Star starter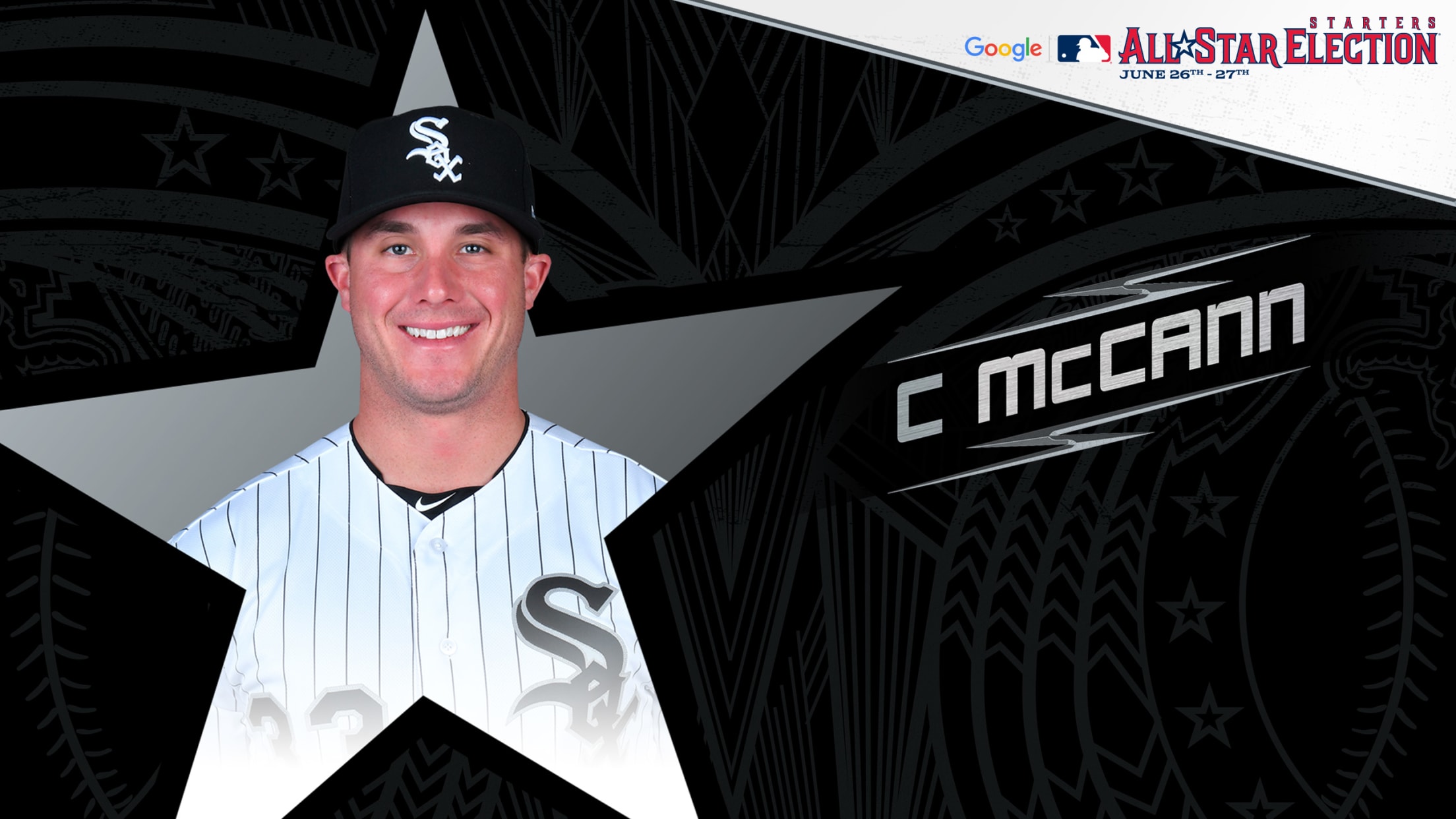 With time running out in the All-Star Starters Election, many races are still too close to call, and your votes will have a huge impact as most position battles have yet to be decided. • VOTE NOW: Google MLB All-Star Starters Election Here's a look at who's leading as of
With time running out in the All-Star Starters Election, many races are still too close to call, and your votes will have a huge impact as most position battles have yet to be decided.
• VOTE NOW: Google MLB All-Star Starters Election
Here's a look at who's leading as of 1:30 p.m. CT Thursday:
CATCHER
AL
1) Gary Sánchez (Yankees): 47.4%
2) James McCann (White Sox): 33.2%
3) Robinson Chirinos (Astros): 19.3%
ARLINGTON -- White Sox catcher James McCann emerged as the only player on the team with a chance to be voted in as an American League All-Star starter, reaching the final three at his position.
But even if McCann falls short to Gary Sanchez or Robinson Chirinos, his teammates know he belongs on that team.
"He has the numbers," said White Sox closer Alex Colomé, through interpreter Billy Russo, of McCann.
"Absolutely -- from what he does top to bottom," starter pitcher Lucas Giolito said. "His numbers fit right in with All-Star caliber catchers. But it's the stuff beyond that. He is an All-Star player top to bottom, it's not just the numbers. He definitely deserves it."
McCann entered Wednesday hitting .326 with an .895 OPS. He also has seven home runs, 14 doubles and 23 RBIs. As Giolito pointed out, his value goes behind the numbers.
He has taken on a big leadership role on the team from the get-go during his first year. He puts in tireless work to help the pitchers. And just look at what McCann has done with Giolito, who rates as one of the AL's best pitchers with three starts remaining before the All-Star break.
"Much deserved credit," Giolito said. "The catcher-pitcher relationship is very very important. We've developed a very close one pretty quickly. I'm going to continue to say it. It makes my job easier out there when I have such a great backstop."
Pitchers and reserves are being named on Sunday at 4:30 p.m. CT on ESPN.
The 2019 All-Star Game presented by Mastercard will be played on Tuesday, July 9, at Progressive Field in Cleveland. It will be televised nationally by FOX Sports; in Canada by Rogers Sportsnet and RDS; and worldwide by partners in more than 180 countries. FOX Deportes will provide Spanish-language coverage in the United States, while ESPN Radio and ESPN Radio Deportes will provide exclusive national radio coverage. MLB Network, MLB.com and SiriusXM also will provide comprehensive All-Star Week coverage.
During the game, fans may visit MLB.com and the 30 club sites to submit their choices for the Ted Williams Most Valuable Player Award presented by Chevrolet. For more information about MLB All-Star Week and to purchase tickets, please visit AllStarGame.com and follow @MLB and @AllStarGame on social media.
White Sox stars beyond McCann
Giolito figures to be an All-Star lock, with a 10-2 record, 2.87 ERA and 111 strikeouts over 91 innings pitched. It's not a concern at this moment for the right-hander.
"The way I see it, I have three more starts until that point and I didn't do myself any favors with the last one," said Giolito, referring to his loss Wednesday against the Cubs at Wrigley Field. "Get back on track. Threw a really good bullpen yesterday.
"My only focus is on the next game. That's all I have control over. I'm trying to win three more games before this half is up. That's my goal."
Shortstop Tim Anderson, who finished sixth among AL shortstops in the initial voting, and Jose Abreu, who finished fourth among AL first baseman, also are deserving of consideration. The same goes for Colome.
"We are starting to trend better in that category," manager Rick Renteria said. "These guys have put themselves in that position with their performances to be recognized in that way, which is pretty awesome. It's a nice trend for the organization to be heading in. Those players in there are putting the Chicago White Sox on the map, and we're really happy."
Colome makes history
Colome converted his 16th-straight save to begin the season Friday, setting a franchise record and breaking a tie with Dustin Hermanson, who saved 15 straight to begin 2005. The right-hander was unaware of that mark when he took the mound against the Rangers.
"It was just another outing for me," said a smiling Colome through his interpreter. "What has been the key is my location. If I can locate my pitches, if I can command my pitches, that's the key. But my repertoire has been the same."
In his 16 saves, Colome has allowed just one run for a 0.53 ERA. Opponents are 3-for-53 (.057) with five walks and 19 strikeouts during those outings.