Segura still sidelined by right forearm infection
Mariners shortstop hopes to return Sunday for Boston finale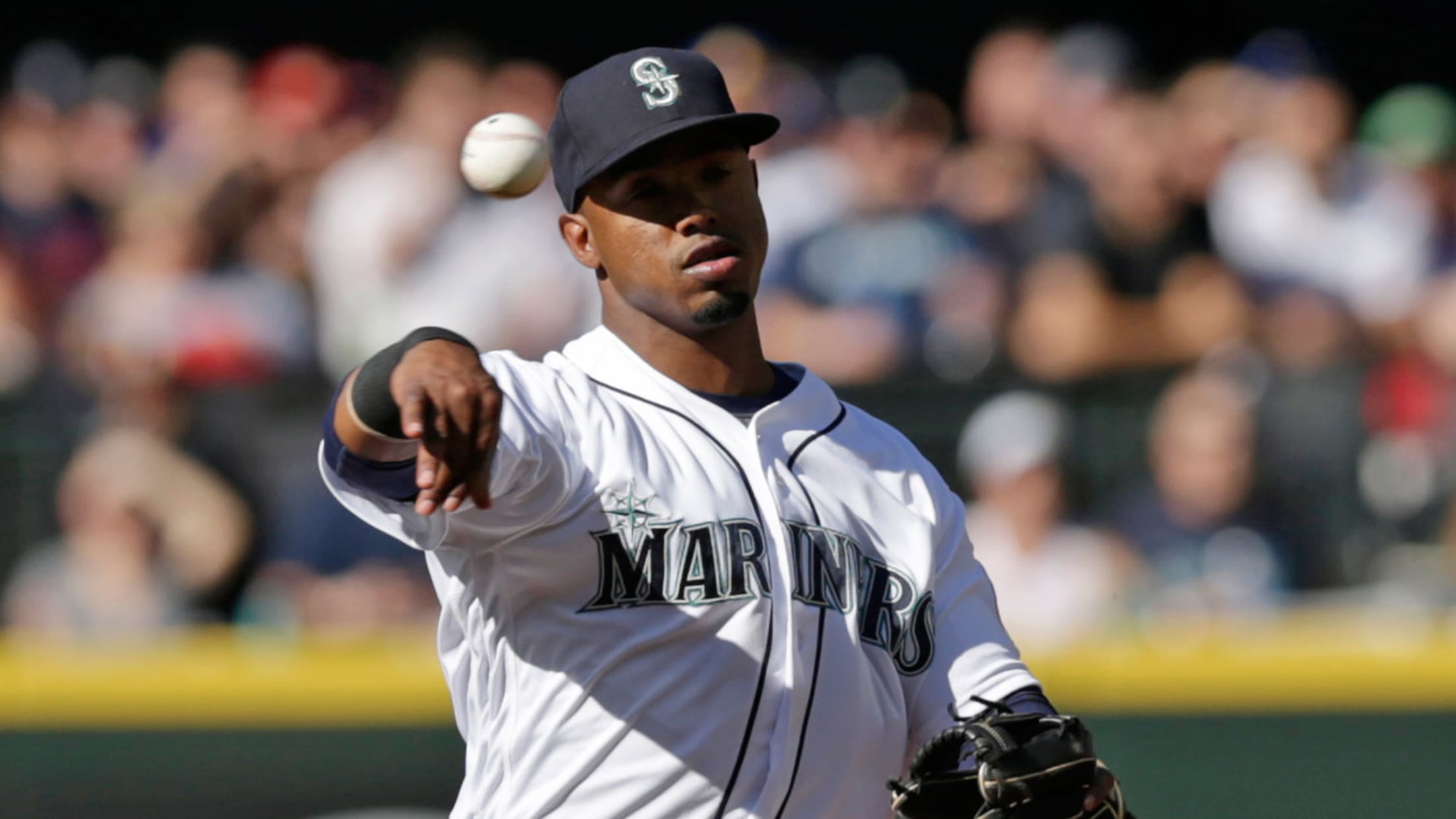 Jean Segura missed his third straight game Saturday with a forearm infection. (AP)
BOSTON -- Jean Segura missed his third straight game on Saturday as he recovers from an infection in his right forearm, but the Mariners shortstop did some pregame work with the club and hopes he can return as soon as Sunday's series finale against the Red Sox.Segura acknowledged the infection
BOSTON -- Jean Segura missed his third straight game on Saturday as he recovers from an infection in his right forearm, but the Mariners shortstop did some pregame work with the club and hopes he can return as soon as Sunday's series finale against the Red Sox.
Segura acknowledged the infection had been building over the past week and was impacting his swing, so he wants to make sure everything is back to normal before he resumes his spot in the lineup.
"It was bad," Segura said. "It was hurting me, especially when I was swinging. I couldn't extend my arm. It doesn't feel right when you swing and feel pinching, like somebody is trying to grab your bat. As a player, you don't want that feeling."
Segura went to a doctor in Boston on Friday and had the infection drained. He said the swelling has continued to go down as he's taken antibiotics, but it's still sore where the area was lanced.
The 28-year-old swung in the hitting cages Saturday at Fenway Park, then took some ground balls, though he just fielded the grounders and flipped the ball underhand to a nearby teammate. He eventually played some light catch on the side and did some running, but the real test will be how he feels on Sunday morning.
"If it feels good, I'll play," he said. "But you can't play around with an infection. I have to wait til it recovers."
For the Mariners, that can't come soon enough as Segura has been a critical part of their success and he's lifted his game further since Robinson Cano was suspended.
Though his batting average dropped from .347 to .334 while going 4-for-22 over his last six games, Segura still ranked third in the American League going into Saturday's games. He was also leading the Mariners in hits (99), runs (52) and doubles (21), while racking up 44 RBIs and 14 stolen bases in 71 games.
Segura hopes to pick back up where he was before the arm started hurting, but he's played long enough to know that isn't always easy.
"I don't think it'll take a while," he said of regaining his timing. "It's only been 3-4 days, but who knows? That's baseball. At one point, you're going to struggle and one point everything is going to your side. As a player you always want to do well, but you know it's not always going to happen. It's not easy to go out there and be hitting .340 or .350 all year long."