Mendoza embracing potential of new Mets role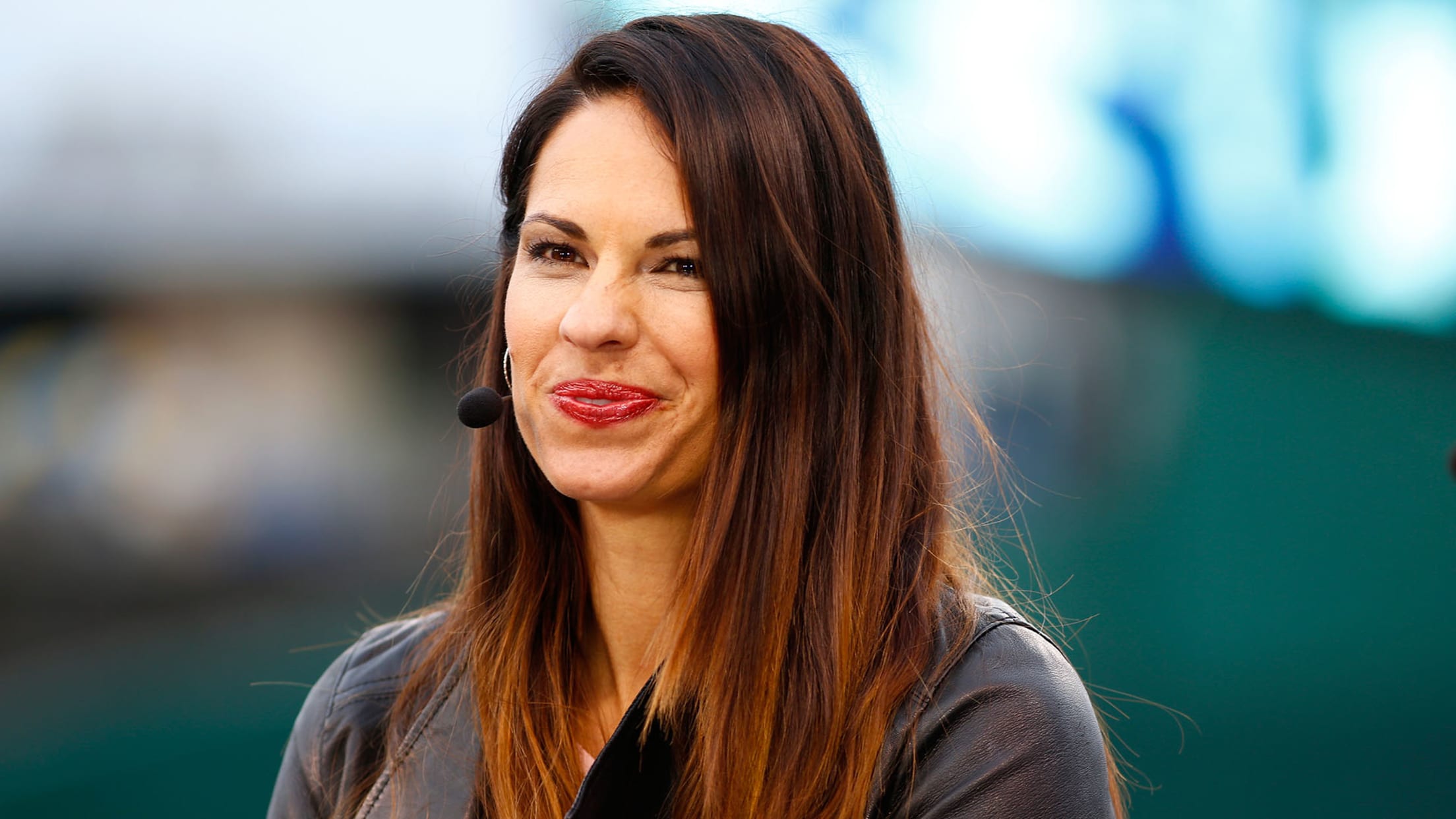 ATLANTA -- For half an hour on Friday, one of the newest members of the Mets' front office stood in the bullpen alongside pitching coach Dave Eiland, watching Noah Syndergaard throw a bullpen session. Jessica Mendoza took in as much information as possible about Syndergaard's mechanics, just as she had
ATLANTA -- For half an hour on Friday, one of the newest members of the Mets' front office stood in the bullpen alongside pitching coach Dave Eiland, watching Noah Syndergaard throw a bullpen session. Jessica Mendoza took in as much information as possible about Syndergaard's mechanics, just as she had the night before while watching Mets general manager Brodie Van Wagenen break down a game.
Mendoza, who signed on as a baseball operations advisor with the Mets in March, traveled to Atlanta this week for her first official days on the job. On Sunday, she will transition back to the broadcast booth to call that night's game for ESPN. Until then, Mendoza is trying to soak up as much of the Mets' operation as she can.
"I don't think there's a set plan of like, 'This is going to be Jess' position or role,'" Mendoza said. "We've kept it pretty broad, encompassing everything from sports/health performance to the technology to player development to player analysis. It's as broad as I feel like it can be, because honestly I want to sit in on all of those meetings and learn all of it, and then figure out where I can contribute the best."
As recently as last summer, Mendoza didn't picture herself in a front office. Happy in her broadcasting role, Mendoza signed a multiyear extension to continue calling baseball games.
But before Van Wagenen even accepted the Mets' GM job, he reached out to Mendoza to float the idea of her coming on board. Since becoming GM, Van Wagenen has attempted to collect as much talent (and diverse talent) as possible. Mendoza -- an Olympic softball gold medalist with a master's degree in education and a longtime friend of Van Wagenen's -- qualified.
The more she began thinking about the role, the more she realized she could take the things she learned -- Syndergaard's mechanics, for example -- and apply them to her work at ESPN. (While the potential for a conflict of interest exists, both the Mets and ESPN are satisfied that she will not share classified information in either direction.)
"The forefront of my brain is still that I'm an analyst at ESPN," Mendoza said. "I love this job, but my biggest thing is still trying to get more people to watch it … Where the game is beautiful and amazing is where you can educate viewers on why this is so entertaining. Whether it's breaking down Noah Syndergaard and just his entire body mechanics, to spin rate, and how that results in a strikeout or anything with hitting. But how I feel like this is going to help me is how I can get people to understand the game of baseball so they'll watch, and be like, 'Wow, I love it.'"
While Mendoza considers herself a broadcaster first, she retains a curiosity about life in a front office. Well aware that Major League Baseball has never had a female GM, Mendoza does not dismiss the possibility that she could become the first. In that way, this summer will be something of a test for Mendoza to see if she enjoys being in the front office enough to continue pursuing it.
"We need women in all aspects," Mendoza said. "I feel like where it's important is there's a responsibility for girls just to know that it's there. I know when I was growing up, the things that you chose to do were because you saw a female doing it … I just want more girls, whether they're five years old or 25 coming out of college, to be like, 'Oh, this is a position that's at least possible.' That's important."
Any aspirations of climbing the front-office ladder, however, are years in the future. For now, Mendoza is balancing her dual roles as consultant and broadcaster, trying to learn as much as she can and, eventually, apply her own knowledge to the Mets' operation.
"We both just want to win," Mendoza said of herself and Van Wagenen. "Whatever is going to allow teams to have the best players, to have the best information, to translate that information -- that's not gender. It's helped me to be like, 'Can I contribute now in a way that will actually help the team?' We'll see."