Jeter draws upon 9/11 to help Parkland cope
'Sports has a great ability to bring people together'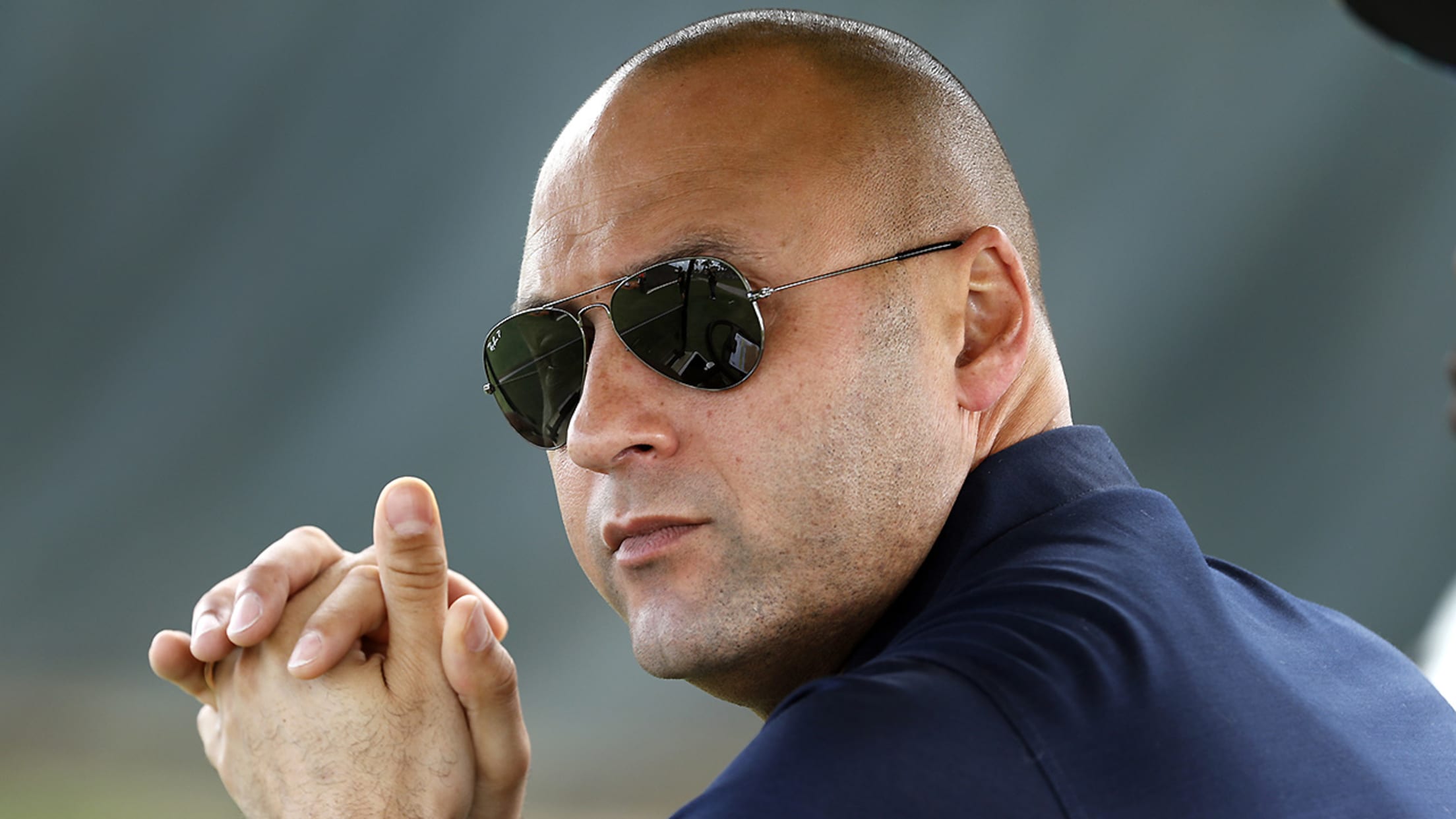 Miami Marlins chief executive officer Derek Jeter looks around as he watches spring training baseball practice from the shade of a golf cart Wednesday, Feb. 14, 2018, in Jupiter, Fla. (AP Photo/Jeff Roberson) (Jeff Roberson/AP)
Derek Jeter said that the Marlins will "do our part" in the healing process for those affected by the Feb. 14 shooting at Marjory Stoneman Douglas High School in Parkland, Fla., which left 17 dead, including 14 students and three staff members.Jeter, Miami's CEO and co-owner, drew upon his experience
Derek Jeter said that the Marlins will "do our part" in the healing process for those affected by the Feb. 14 shooting at Marjory Stoneman Douglas High School in Parkland, Fla., which left 17 dead, including 14 students and three staff members.
Jeter, Miami's CEO and co-owner, drew upon his experience playing for the Yankees in New York after the Sept. 11 attacks when asked for advice on how to cope after tragedy by 1999 Stoneman Douglas graduate Evan Golden at a Greater Fort Lauderdale Chamber of Commerce event called the 108th Annual Meeting in Davie, Fla., according to TMZ.
"We knew playing in New York that we couldn't change the events that had occurred," Jeter said. "We looked at it as ... distracting the fans for three hours a night. It was great to see how the community rallied around us."
Jeter said that his Yankees were embraced throughout the country, noting it was the first time they weren't booed on the road.
"I think sports has a great ability to bring people together," he said. "The fan base really rallied around us after Sept. 11. Those horrific events that happened last week, nothing will change that. You can't change that, you learn from it.
"But you know, hopefully, over time, you find something to cheer for, to distract you from what actually occurred. Post-Sept. 11, we were able to do that as a baseball organization."
The Marlins and the other 29 clubs will wear Stoneman Douglas baseball caps before their Spring Training games this weekend in a show of support for the Parkland community. Players will sign the caps and auction them, with proceeds going toward the Broward Education Foundation, which benefits the Stoneman Douglas Victims' Fund.