Forsythe's sac fly lone damage vs. Chacin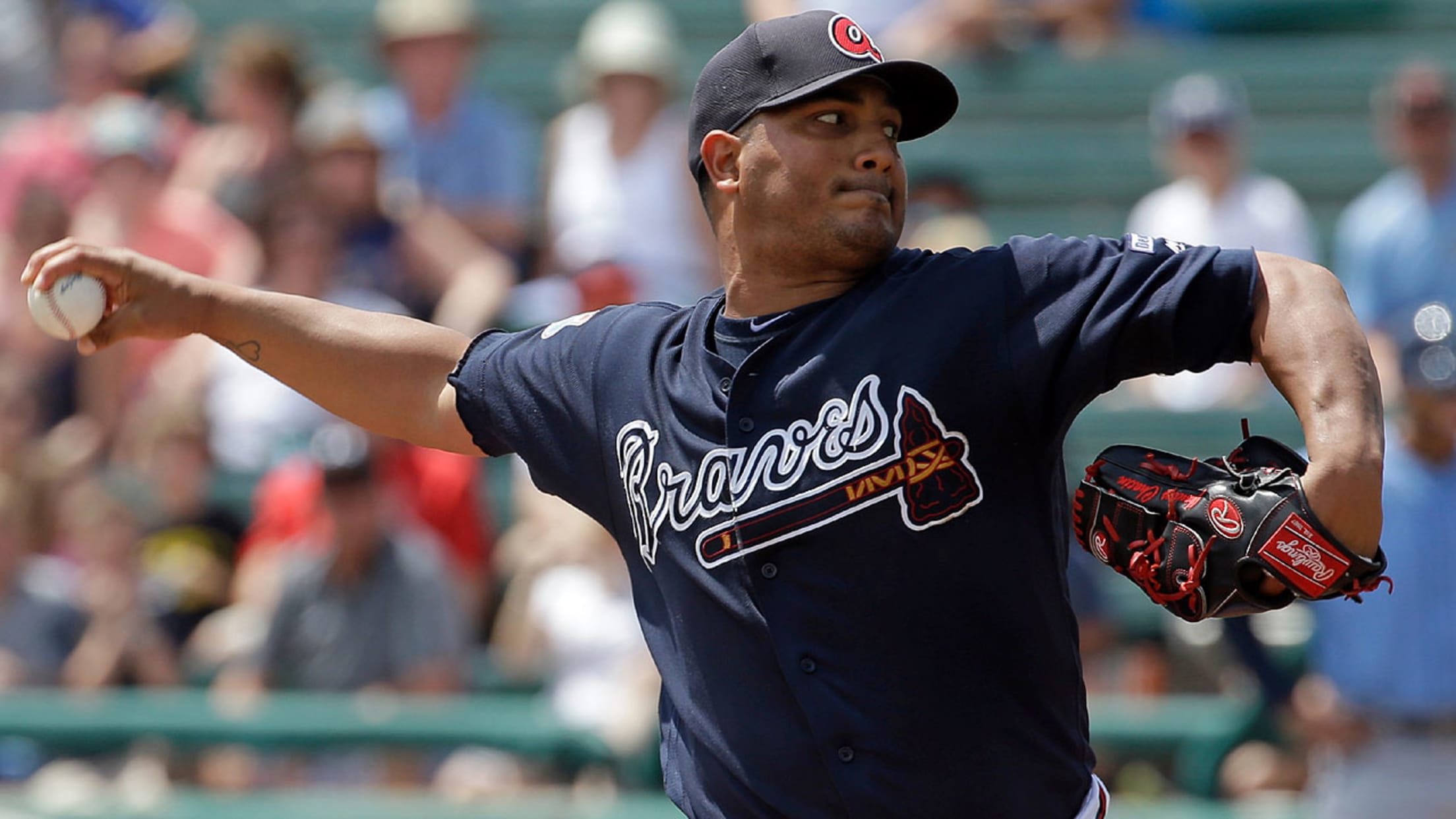 Jhoulys Chacin allowed one run on three hits over 4 2/3 innings in his final rotation audition. (AP)
LAKE BUENA VISTA, Fla. -- Logan Forsythe's sacrifice fly accounted for the only run Jhoulys Chacin surrendered while strengthening his bid for a spot in Atlanta's starting rotation as the Braves and the split-squad Rays played to a 2-2 tie Friday afternoon at ESPN's Wide World of Sports complex.Chacin surrendered
LAKE BUENA VISTA, Fla. -- Logan Forsythe's sacrifice fly accounted for the only run Jhoulys Chacin surrendered while strengthening his bid for a spot in Atlanta's starting rotation as the Braves and the split-squad Rays played to a 2-2 tie Friday afternoon at ESPN's Wide World of Sports complex.
Chacin surrendered one run over 4 2/3 innings to exit the Grapefruit League season with a 3.00 ERA. The veteran right-hander, who could begin the season as Atlanta's fourth starter, pitched around a pair of walks to escape a bases-loaded threat in the fourth inning. But the Rays capitalized when Dayron Varona opened the fifth with a double and scored on Forsythe's sacrifice fly.
"I felt my ball was moving well," Chacin said. "I located my fastball better today. I did the best I could do to come to Spring Training and get a spot in the rotation. I don't know what's going to happen next."
• For your consideration: Chacin, Winkler deliver
Brad Miller and Corey Dickerson recorded fifth-inning singles for the Rays, who saw starting pitcher Adam Wilk limit the Braves to two runs over four innings.
Like Chacin, Wilk faced just one more than the minimum through the first three innings. The Rays' southpaw retired the first two batters he faced in the fourth inning and then surrendered four consecutive singles to Adonis Garcia, Nick Markakis, Jeff Francoeur and Tyler Flowers.
• Father, son day: Seitzers reunite for spring tilt
Markakis' single was just his third hit in a span of 28 at-bats, but each of those hits have been recorded within his past 10 at-bats. Flowers has also provided some recent encouragement by recording five hits in his past nine at-bats.
A throwing error by Jace Peterson on Johnny Field's single in the ninth allowed the tying run to score.
• Beckham's homer backs Moore's 3 IP in Rays' loss to Tigers
Up next for the Rays: When the Rays next take the field, it will be Opening Day. Chris Archer will get the start when Tampa Bay hosts the Toronto Blue Jays at Tropicana Field on Sunday at 4:05 p.m. ET, live on MLB.TV. Manager Kevin Cash on Friday revealed the Opening Day lineup, which will face right-hander Marcus Stroman.
Up next for the Braves: Williams Perez will oppose the Tigers when the Braves conclude their Grapefruit League schedule on Saturday at 1:05 p.m. ET, live on Gameday Audio. Perez will likely serve as Atlanta's fifth starter, but there's a chance he could spend the first few days of the season in the bullpen. In preparation for Monday's regular-season opener against the Nationals, the Braves are expected to give their regulars just one or two plate appearances.