DiMaggio hustles to further streak to 54 straight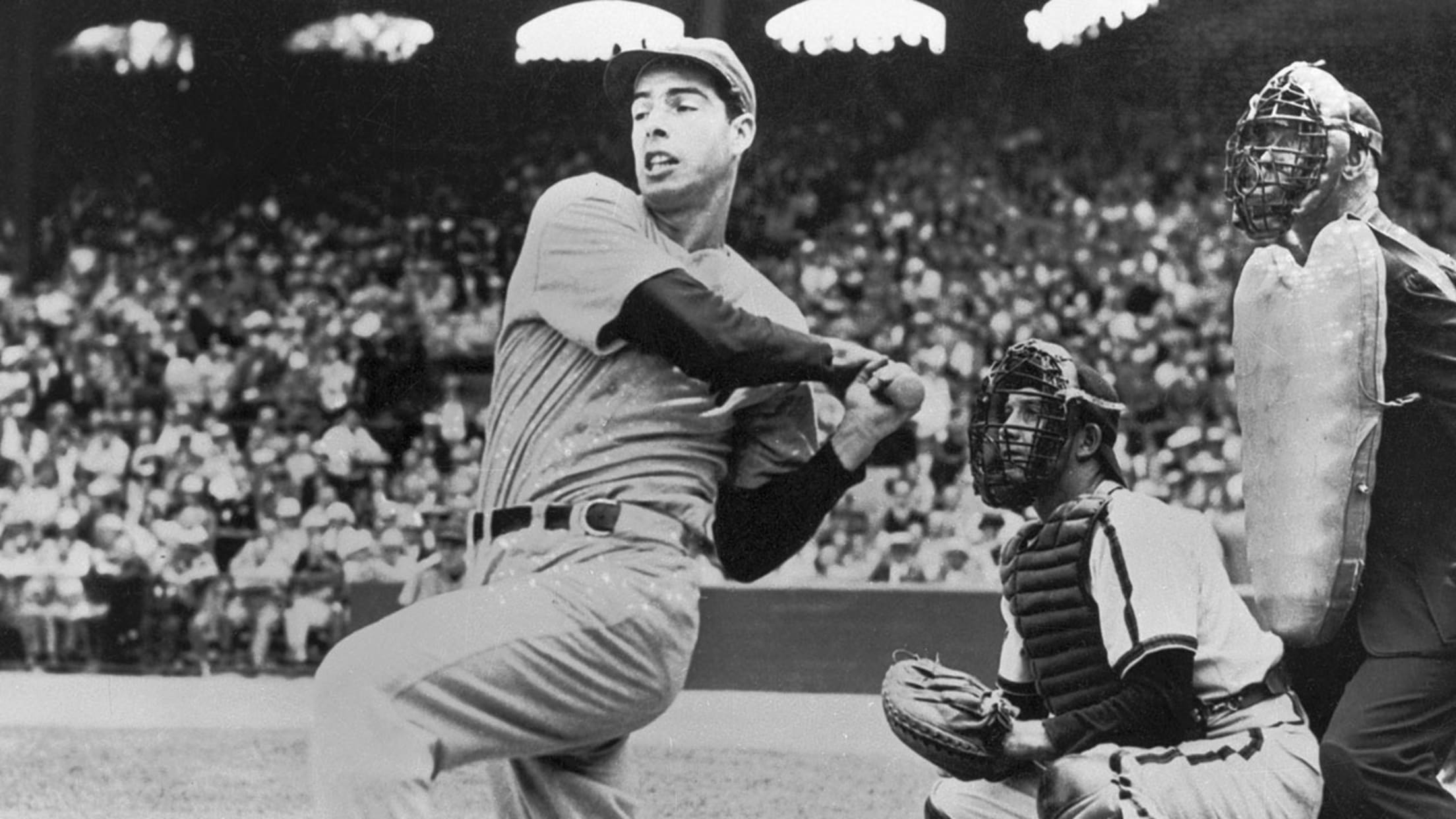 (Bettmann)
CHICAGO, July 14, 1941 -- One streak came to an end. But the other one, the one to which every baseball fan in America has paid attention with growing fervor and enthusiasm ... that one -- yes, that one -- somehow continues.Joe DiMaggio didn't blast a ball out of Comiskey
CHICAGO, July 14, 1941 -- One streak came to an end. But the other one, the one to which every baseball fan in America has paid attention with growing fervor and enthusiasm ... that one -- yes, that one -- somehow continues.
Joe DiMaggio didn't blast a ball out of Comiskey Park on Monday. He didn't even hit one to the wall. The best the Yankees center fielder could do against the White Sox was beat out an infield single in the sixth inning. But that was good enough for DiMaggio to extend his incomprehensible hitting streak to 54 games, a full 10 more than the previous mark set by Wee Willie Keeler in the season of 1897.
• Joe DiMaggio's run to 56: Rewriting the record
DiMaggio's club lost for the first time in its past 15 games, looking uninspired in a 7 to 1 drubbing at the hands of Chicago, but the afternoon crowd of 8,025 seemed much more concerned with his historic exploits in the batter's box than any other events that transpired on the South Side diamond.
DiMaggio got his first opportunity in the top of the second inning, when he led off against White Sox pitcher Johnny Rigney, but he was held without a hit while reaching on a fielding error by Chicago second baseman Bill Knickerbocker on a broken-bat soft line drive.
DiMaggio's second at-bat came in the fourth inning, with his club down, 2 to 1, and he reached base once more but again without a hit, having drawn a walk … and the boos of the crowd that wanted to see Rigney challenge him with strikes.
• Follow @TheStreak
The boos continued in the Great DiMag's next at-bat, which came with two outs in the sixth inning, when Rigney pitched him to a 2 and 0 count.
But DiMaggio deemed the next offering good enough to take a swing at, and he chopped the ball right in front of home plate to the hot corner. By the time White Sox third baseman Bob Kennedy was able to glove it, DiMaggio was flying down the line with the certainty of an infield single for Game No. 54.
The success of the streak for yet another day made up for the fact that the Yanks looked uncharacteristically lifeless on the field for the first time in weeks, although they maintained their healthy five-game lead over the Cleveland Indians in the American League standings.

On May 15, 1941, Joe DiMaggio began his legendary 56-game hitting streak. In celebration of the 75th anniversary of that seemingly unbreakable record, we'll be doing a day-by-day account of the momentous feat.