DiMaggio, Yankees thrill in walk-off victory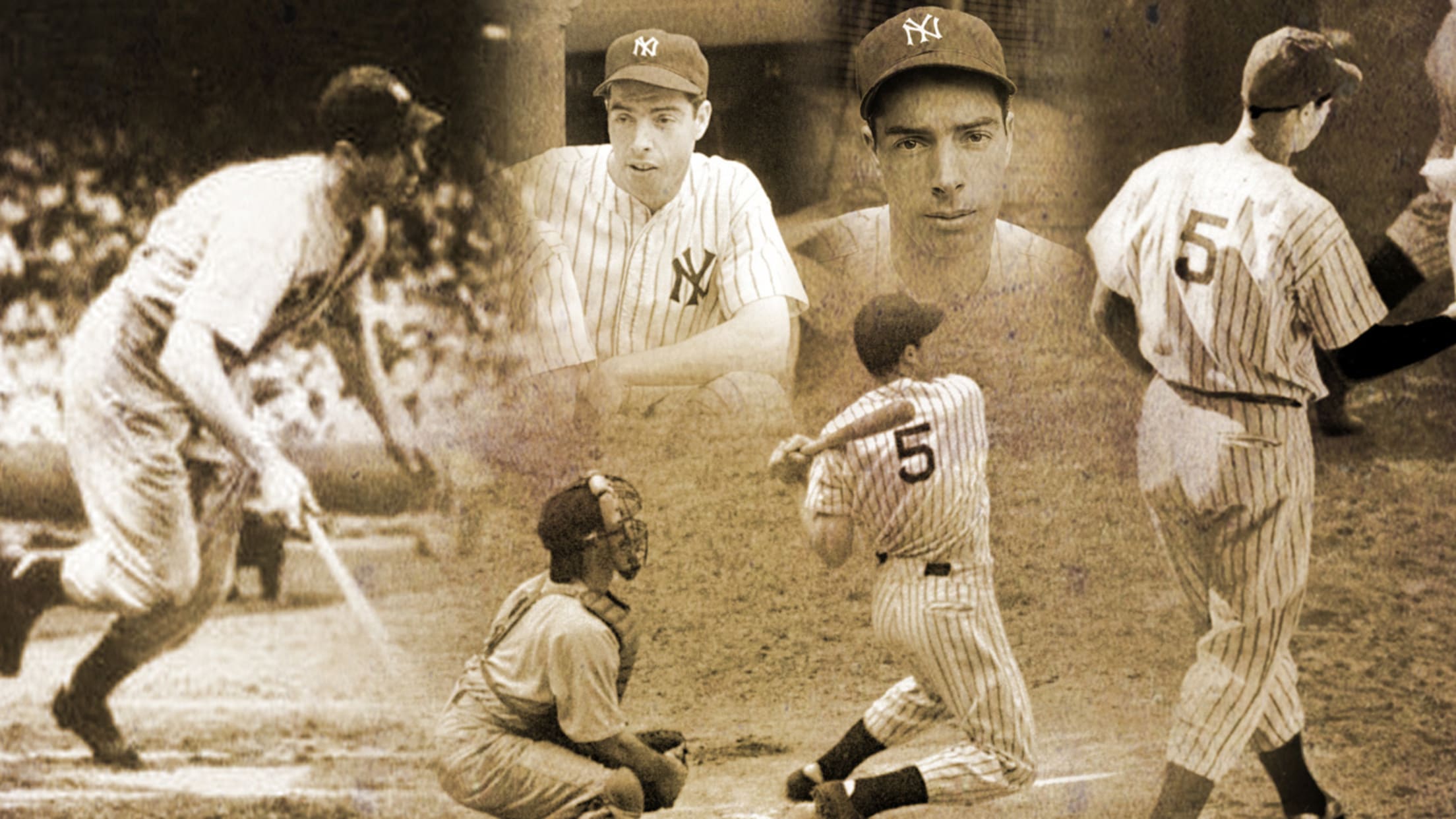 NEW YORK, June 22, 1941 -- A great pitcher from a fierce American League-rival opponent, sweltering weather on the second day of summer … neither seem capable of getting in the way of the sensational Joe DiMaggio right now.DiMaggio brought a Yankees-record hitting streak into Sunday afternoon's hot and humid
NEW YORK, June 22, 1941 -- A great pitcher from a fierce American League-rival opponent, sweltering weather on the second day of summer … neither seem capable of getting in the way of the sensational Joe DiMaggio right now.
DiMaggio brought a Yankees-record hitting streak into Sunday afternoon's hot and humid game in the Bronx against Detroit and the Tigers' ace pitcher, Hal Newhouser, and once again rose to the challenge with a big day at the plate as New York scored two with two out in the bottom of the ninth to defeat Detroit, 5 to 4.
• Joe DiMaggio's run to 56: Rewriting the record
On a normal day in a normal June of a normal baseball season, the big story would be the late rally for the victory, with the Yankees trailing, 4 to 3, heading into their final frame and Red Rolfe tying it up on a two-out home run that set the stage for later theatrics of a bases-loaded walk to Joe Gordon that ended it.
But what we've seen in Yankee Stadium on this homestand and all over the AL this season is far from normal.
DiMaggio's streak was at 34 games heading into Sunday and 35 heading out after a 2-for-5 day that included a leadoff home run in the bottom of the sixth inning off the accomplished Newhouser and a ninth-inning double that kept the prevailing rally alive.
• Follow @TheStreak
Even with the media and fan attention on DiMaggio's streak now reaching a full daily frenzy, the center fielder managed to calmly prolong two historic streaks with one swing: his 15th roundtripper of the season, which was deposited into the left-field stands on the first pitch of the inning.
DiMaggio is now but six games away from tying the AL record hitting streak of 41 set by George Sisler of the St. Louis Browns in 1922, and the homer gave the Yankees a Major League record of home runs in 18 consecutive games, breaking the tie with the Tigers that was set last September. Adding Rolfe's clout in the ninth, the Yankees have 30 homers in those 18 games.
DiMaggio's homer gave the Yankees a 3 to 2 lead, but Pinky Higgins answered that blast with a two-run shot of his own in the top of the eighth to put Detroit back ahead.
The Yankees answered at the last and best possible moment with their unlikely rally in the ninth for the victory, however, and kept the momentum flowing by staying within two games of Cleveland in the AL standings.

On May 15, 1941, Joe DiMaggio began his legendary 56-game hitting streak. In celebration of the 75th anniversary of that seemingly unbreakable record, we'll be doing a day-by-day account of the momentous feat.