Yanks show pluck; DiMaggio notches 3 hits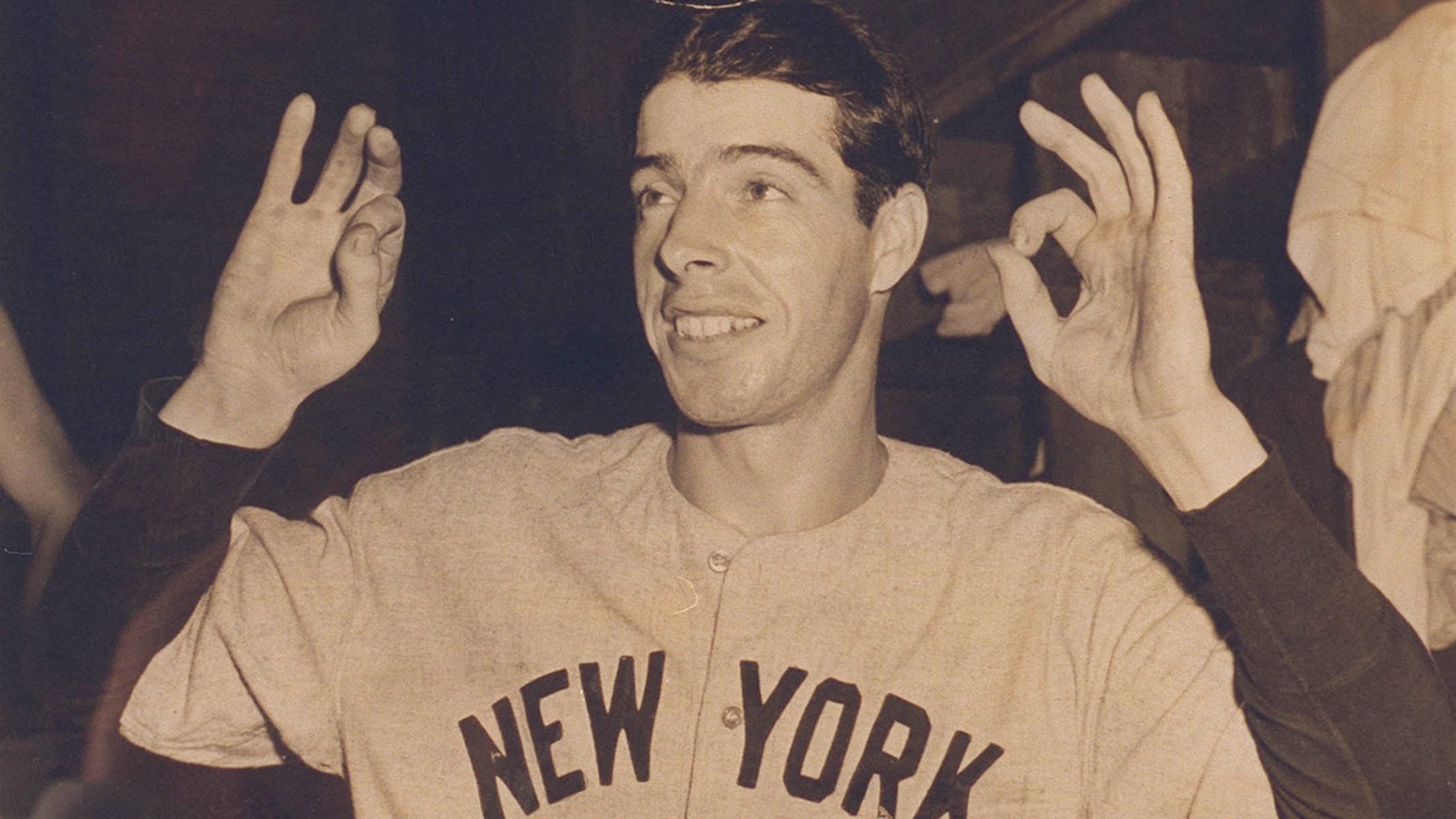 Joe DiMaggio went 3-for-5, including a single in the come-from-behind ninth inning. (Getty)
ST. LOUIS, June 7, 1941 -- Not many were around to see it begin, and they couldn't have been too thrilled to see how it ended.But the Yankees' 11 to 7 victory over the St. Louis Browns before 2,394 persons at Sportsman's Park on Saturday was an important one for
ST. LOUIS, June 7, 1941 -- Not many were around to see it begin, and they couldn't have been too thrilled to see how it ended.
But the Yankees' 11 to 7 victory over the St. Louis Browns before 2,394 persons at Sportsman's Park on Saturday was an important one for the visiting team, which still has grand plans for the 1941 Major League Baseball season.
And when New York entered the last inning trailing by a run, having squandered every bit of an early five-run lead, it was time to finally assert dominance over a foe it needs to vanquish at every opportunity if it is to get to the World Series.
• Joe DiMaggio's run to 56: Rewriting the record
The Yankees did exactly that. Trailing, 7-6, entering the ninth, they mounted a five-run rally that turned a taut affair into a late laugher, and they'll move into Sunday's doubleheader with more momentum.
Red Rolfe started the rally with a single to center field, Tommy Henrich doubled him home to tie the game and took third on an error, and after Joe DiMaggio legged out an infield single to the pitcher that kept Henrich at third and Charlie Keller walked, Bill Dickey's two-run single broke the game open.
Frankie Crosetti added a one-out single, and with two outs, Johnny Sturm drove in two more runs with another base hit. The rout was on, and the Yanks held on with a scoreless ninth inning to get back in the winning column.
• Follow @TheStreak
The Yankees looked dominant early, racing out to a five-run lead in the top of the third inning. There were quite a few contributors, including DiMaggio, who went 3-for-5 and has now hit safely in 22 consecutive games, plus Keller, who drove in four runs and had three hits, including a third-inning home run.
The Yanks' bats made up for starter Lefty Grove's off day. Grove only lasted 4 1/3 innings and walked seven batters, but he was long showered by the time the visiting team came through for the win.

On May 15, 1941, Joe DiMaggio began his legendary 56-game hitting streak. In celebration of the 75th anniversary of that seemingly unbreakable record, we'll be doing a day-by-day account of the momentous feat.