DiMaggio sparks rally off Feller in Yanks' loss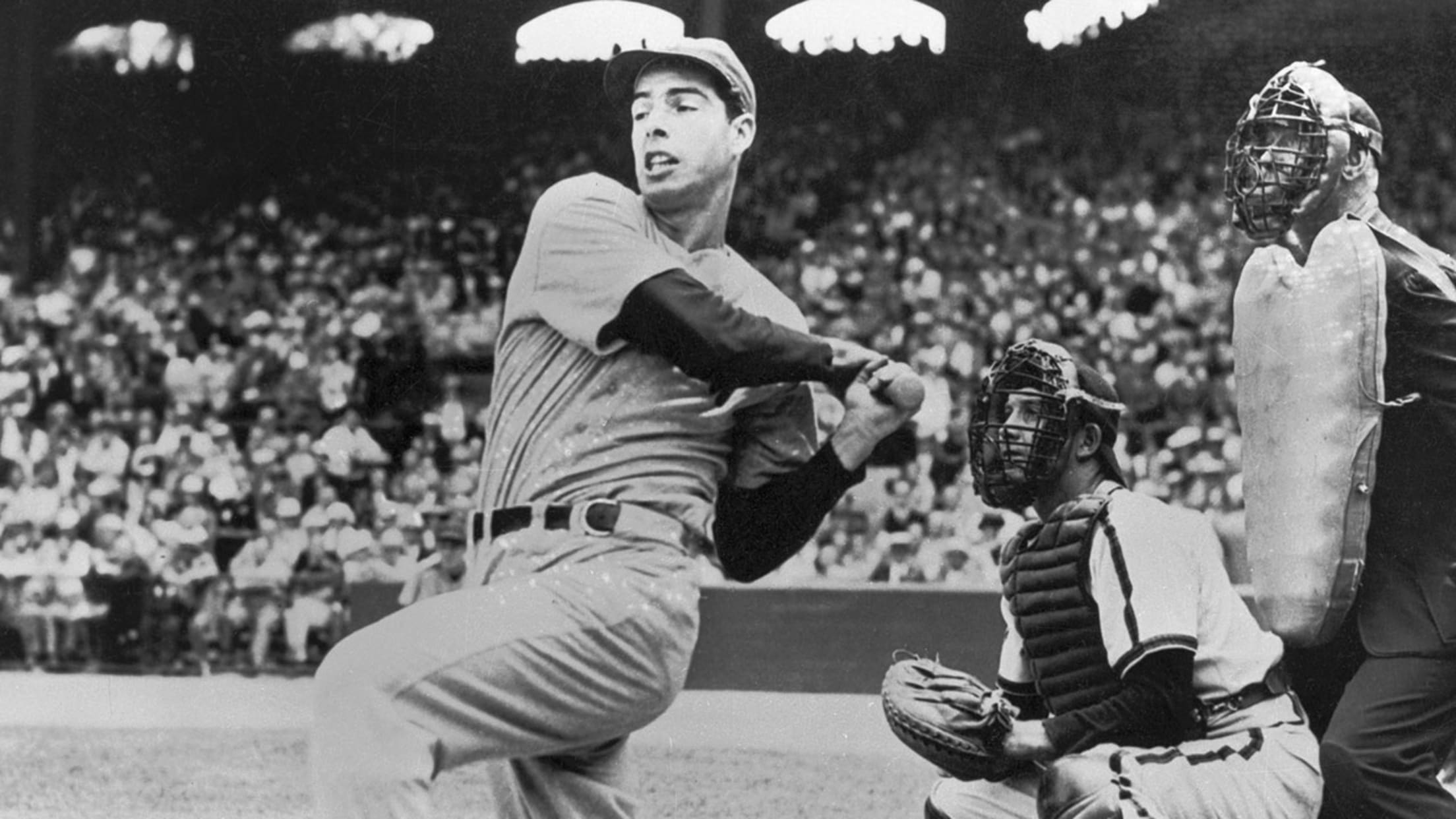 CLEVELAND, June 2, 1941 -- The Yankees lost a game on Monday. They also might have gained a little confidence for the season ahead.New York, which had cut the Indians' American League lead to two games in its Sunday doubleheader sweep, lost by a 7 to 5 score to Cleveland
CLEVELAND, June 2, 1941 -- The Yankees lost a game on Monday. They also might have gained a little confidence for the season ahead.
New York, which had cut the Indians' American League lead to two games in its Sunday doubleheader sweep, lost by a 7 to 5 score to Cleveland at League Park on Monday and now sits three back of the Tribe. But the Yankees left Ohio bound for Detroit with some things to be happy about.
• Joe DiMaggio's run to 56: Rewriting the record
Not only have they been playing better, with nine victories in their last 12 games, but they've been doing more with the bats. Even in defeat on Monday, scoring five runs off Cleveland ace Bob Feller was something to hang their hats on.
Feller entered the fray having thrown three consecutive shutouts and 30 straight scoreless innings, but the Yankees were able to score five runs off him in nine innings. The problem for New York was that Cleveland did more against Yanks pitcher Marius Russo, and it started early.
Gee Walker singled in two runs for the Indians in the first, but the Yankees answered right back in the top of the second. Joe DiMaggio led off with a single to left, and after a Tommy Henrich walk, Buddy Rosar's single scored DiMaggio and ended Feller's scoreless-innings skein. Two batters later, Frankie Crosetti's lineout to left scored Henrich and the game was knotted at 2.
• Follow @TheStreak
Cleveland pushed its advantage to 3 to 2 in the bottom of the second, but Henrich homered in the fourth to tie it again. The Indians went up again in the fifth, 5 to 3, scoring their runs on bases-full walks to Feller and Lou Boudreau, and increased the lead to 7 to 3 in the sixth on a Jeff Heath two-run home run.
The Yanks scored twice in the eighth inning on Henrich's second homer of the game, a two-run shot that also scored DiMaggio, who had doubled, but the rally ended there and Feller was once again victorious.
DiMaggio, as it so happens, has now hit safely in 19 consecutive games.

On May 15, 1941, Joe DiMaggio began his legendary 56-game hitting streak. In celebration of the 75th anniversary of that seemingly unbreakable record, we'll be doing a day-by-day account of the momentous feat.