DiMaggio's 4 hits lift Yankees past reeling Senators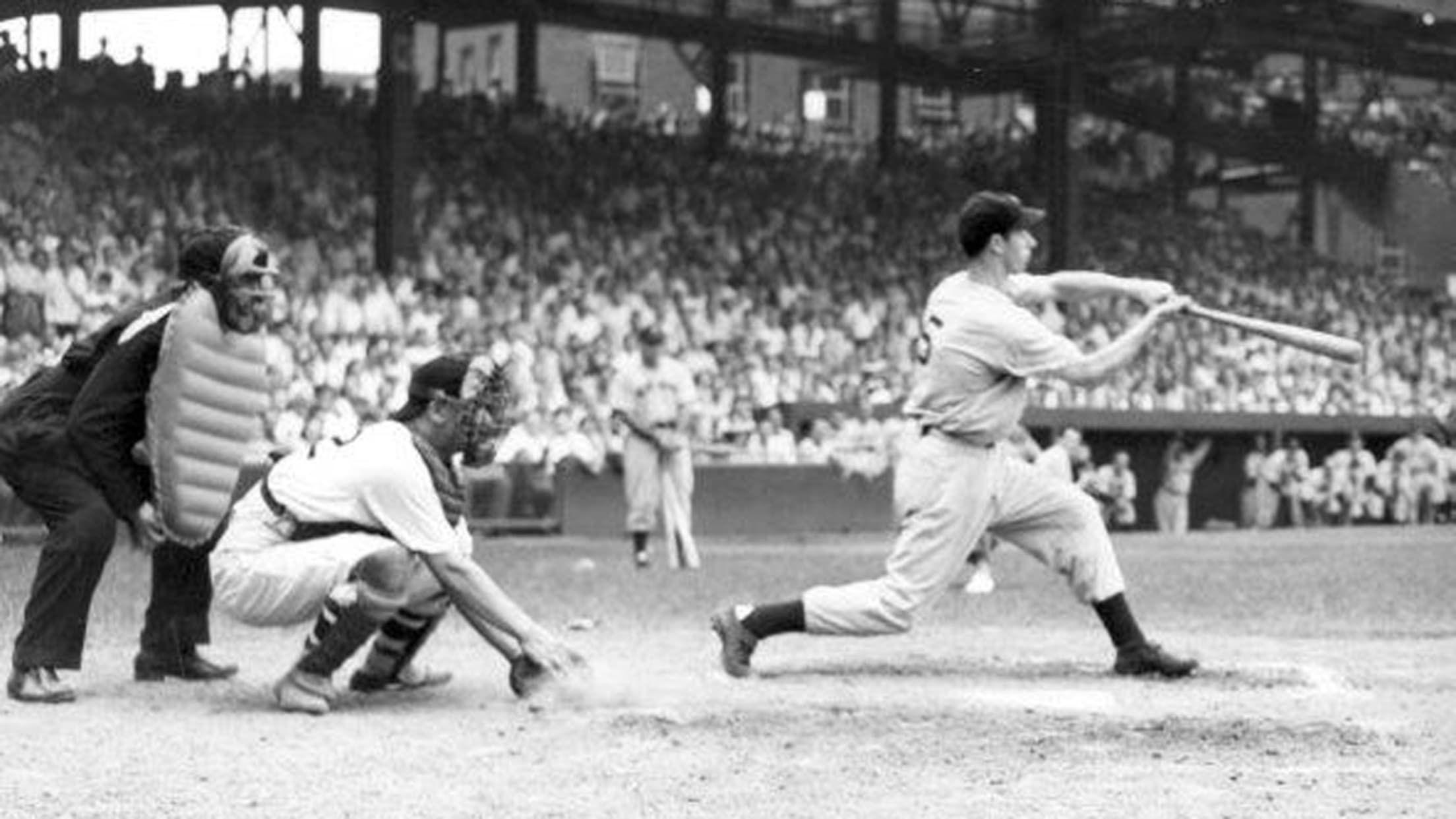 Joe DiMaggio's three-run shot in the fourth was his seventh home run of the season (Baseball Hall Of Fame)
WASHINGTON, May 27, 1941 -- The Yankees embarked on a lengthy road trip, and they didn't forget to pack their bats.The Yankees arrived in Washington for the first stop in a multicity excursion, and they did what they needed to do to keep their recent momentum percolating, holding on to
WASHINGTON, May 27, 1941 -- The Yankees embarked on a lengthy road trip, and they didn't forget to pack their bats.
The Yankees arrived in Washington for the first stop in a multicity excursion, and they did what they needed to do to keep their recent momentum percolating, holding on to a 10 to 8 win at Griffith Stadium on Tuesday afternoon.
• Joe DiMaggio's run to 56: Rewriting the record
The Yankees jumped out to a 9 to 1 lead after five and a half innings and had built enough of a cushion to withstand a late rally by hapless Washington, thus avoiding drama that could have sent the crowd of 8,000 persons home relieved that their favorite team had broken an eight-game losing skein.
It was not to be for the local nine, whose streak of ineptitude reached nine.
The visiting club walloped Washington pitching enough that a mediocre effort by New York starter Red Ruffing was long forgotten by the time the box score was finalized.
Joe DiMaggio continued his recent tear at the plate by leading the Yankees with four hits in five trips to the plate, including a three-run home run in the fourth, his seventh round-tripper of the year, in a pivotal four-run inning.
• Follow @TheStreak
Joe Gordon went 3-for-5 and drove in four runs. Frankie Crosetti and Johnny Sturm chipped in with three hits apiece, and Ruffing contributed to the attack as well, banging out two hits and knocking in a run.
The Senators didn't help their cause, making three errors to put them in the early hole, but they didn't give up either. Trailing by eight runs in the sixth, they scored five in the bottom of that frame, and they pushed two more across in the seventh to cut the deficit to 9-8.
They came up short in the end thanks to scoreless eighth and ninth innings by Yankees reliever Spud Chandler, but it was a good day at the plate for the struggling Senators, who had 12 hits in 37 at-bats.

On May 15, 1941, Joe DiMaggio began his legendary 56-game hitting streak. In celebration of the 75th anniversary of that seemingly unbreakable record, we'll be doing a day-by-day account of the momentous feat.