DiMaggio tallies four hits as Yanks rout Tigers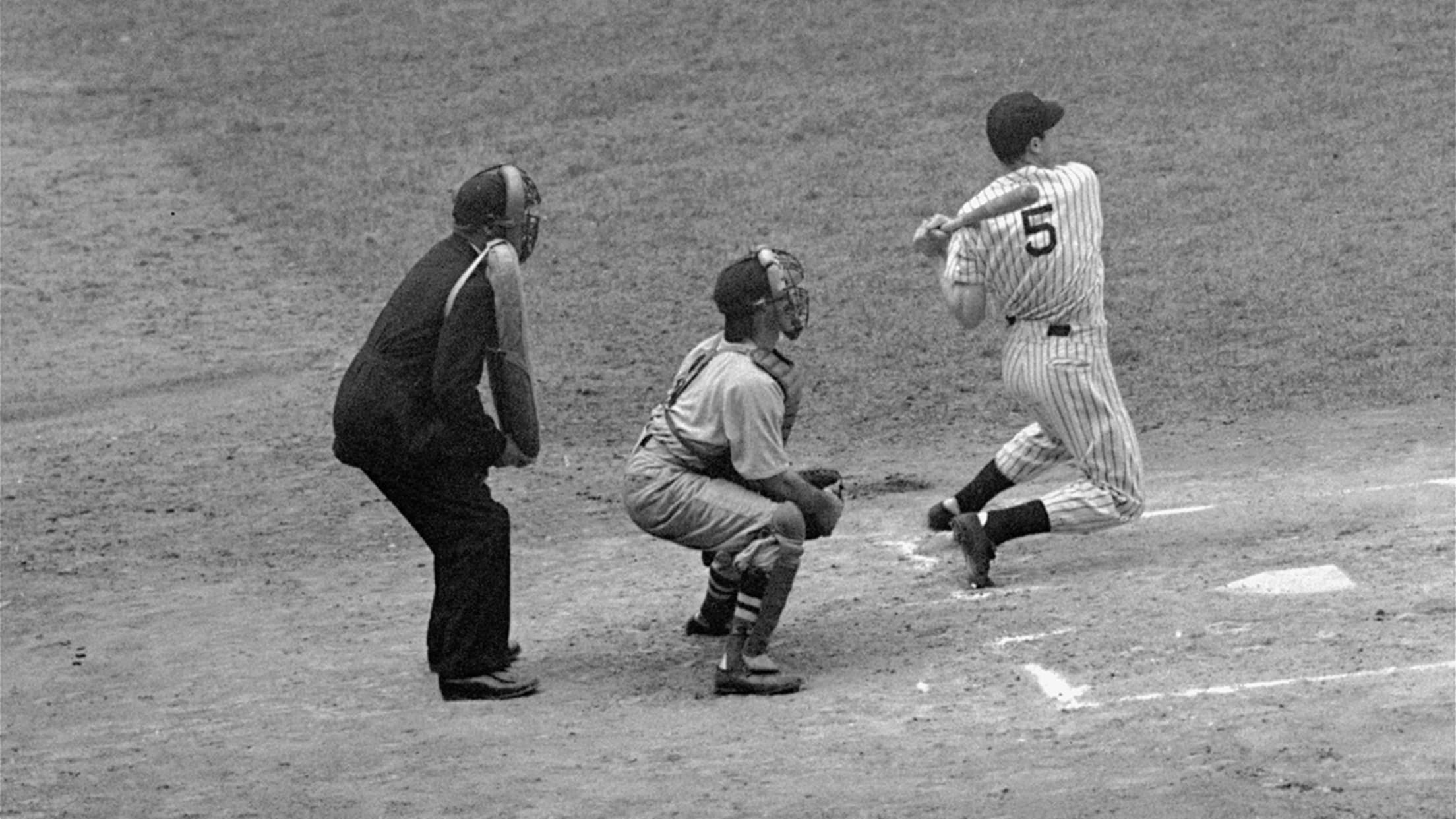 NEW YORK, June 20, 1941 -- Joe DiMaggio can't stop getting hits, and his team can't stop hitting home runs. It's a potent, winning combination.The Yankees welcomed the Detroit Tigers to town by walloping them by a score of 14 to 4 on Friday afternoon before a Yankee Stadium crowd
NEW YORK, June 20, 1941 -- Joe DiMaggio can't stop getting hits, and his team can't stop hitting home runs. It's a potent, winning combination.
The Yankees welcomed the Detroit Tigers to town by walloping them by a score of 14 to 4 on Friday afternoon before a Yankee Stadium crowd of 10,129 persons, and DiMaggio had four more hits in five trips to the plate to extend his now-world-famous hitting streak to 33 games.
• Joe DiMaggio's run to 56: Rewriting the record
DiMaggio singled to left field in the Yankees' four-run first inning, singled to center field in his club's three-run third, led off New York's seven-run fifth frame with another single to center and doubled in a run later in that inning.
Coupled with his three hits in his last three at-bats in Thursday's game, it added up to seven straight hits for the man who is now eight games shy of George Sisler's American League-record 41 game hitting streak, established while with the St. Louis Browns in 1922.
But DiMaggio's streak was not the only historic feat worth discussing after a result that got the Yankees, who improved to a 35-24 season's record, back to within two games of first-place Cleveland in the AL standings.
• Follow @TheStreak
Charlie Keller and Tommy Henrich both hit home runs in the first inning, giving New York at least one homer in 16 consecutive games and 27 overall. The Yanks are now one game shy of the club record of 17 straight games with a roundtripper, set by Detroit last September. Meanwhile, Keller has hit a homer in four straight games.
It was not a pretty outing for Tigers starter Bobo Newsom, who gave up seven runs on seven hits in a mere 2 2/3 innings. Yankees pitcher Marius Russo fared better, going the distance and giving up four runs on seven hits while managing to not pay too dearly for the nine walks he issued.
DiMaggio, who is now simply smoldering in the batter's box, finally did make an out when he flied out to right to end the seventh inning, but his batting average climbed to .354 as the streak lived on to see yet another day.

On May 15, 1941, Joe DiMaggio began his legendary 56-game hitting streak. In celebration of the 75th anniversary of that seemingly unbreakable record, we'll be doing a day-by-day account of the momentous feat.