Timely knock by DiMaggio gives Yanks win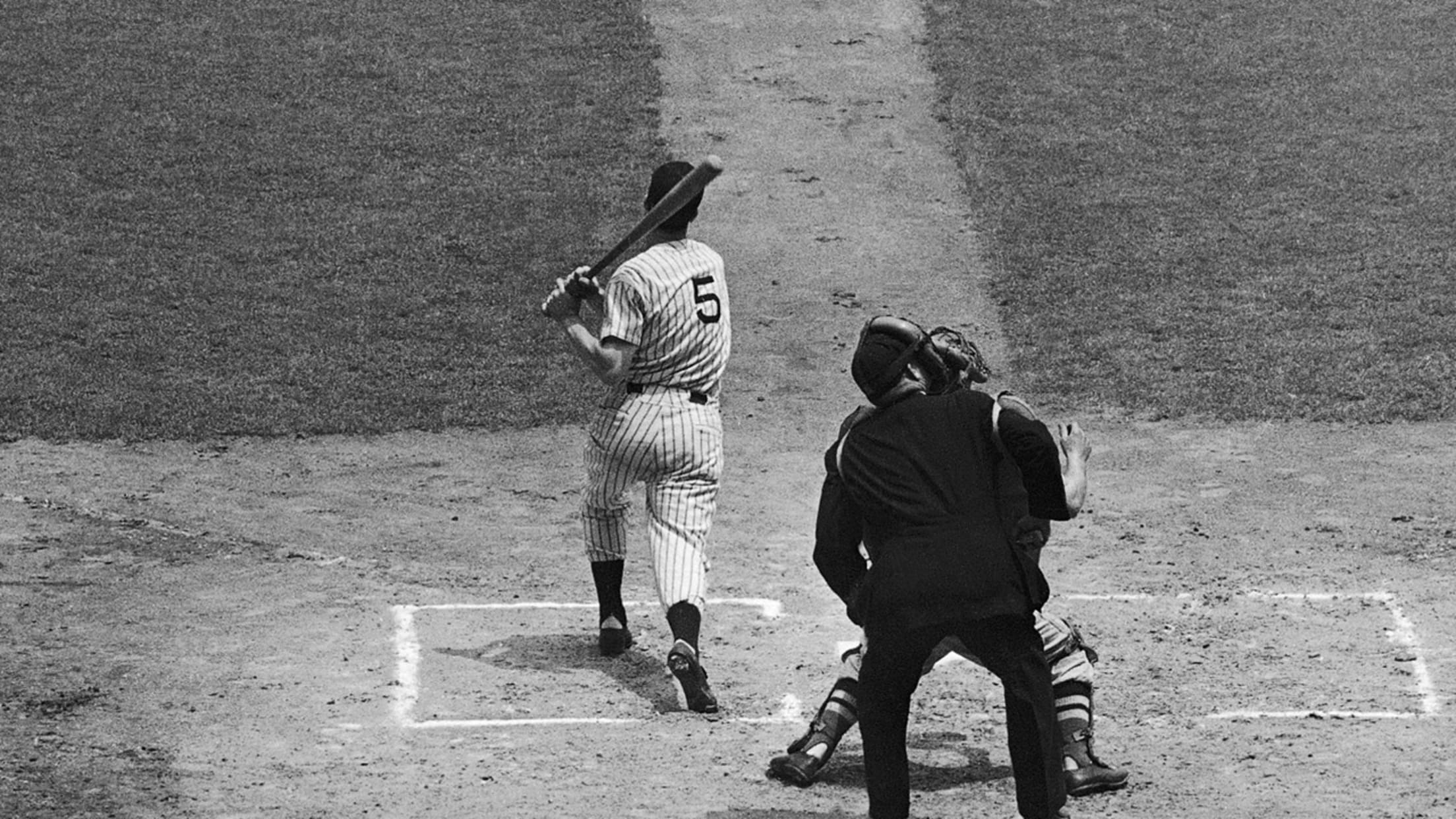 Joe DiMaggio drove in a pair of runs on a single in the seventh inning of the Yankees' win over the Red Sox. (AP)
NEW YORK, May 24, 1941 -- The baseball season is no longer in its early stages. That's why it's encouraging that the Yankees are starting to win at the right time.Saturday afternoon's 7 to 6 victory over the visiting Boston Red Sox accomplished quite a few goals for the local
NEW YORK, May 24, 1941 -- The baseball season is no longer in its early stages. That's why it's encouraging that the Yankees are starting to win at the right time.
Saturday afternoon's 7 to 6 victory over the visiting Boston Red Sox accomplished quite a few goals for the local nine. The Yankees won their fourth game in the last five days and have not lost over that span of games.
They improved their season's record to 20-17, the best it's been in almost three weeks, while knocking the Red Sox down a peg to 15-16. The Yankees are now six games behind Cleveland while the Red Sox are facing an eight-game deficit.
• Joe DiMaggio's run to 56: Rewriting the record
And they managed to beat the team that employs Ted Williams, who is batting .383 this season, while possibly watching the continued resurgence of their own slugger, Joe DiMaggio.
It didn't necessarily look like the Yankees were on the path to victory early in Saturday's game.
Boston struck first with two runs in the third inning on a Jimmie Foxx triple and subsequent single by Joe Cronin, then added another run in the fourth, when Dom DiMaggio tripled in pitcher Earl Johnson to make it 3 to 0. But New York hung tough, scratching out two runs in the fourth when Tommy Henrich scored on a Foxx error and Charlie Keller singled in another.
Boston stretched the lead to 4 to 2 in the fifth when Pete Fox singled in Williams, but New York answered again, cutting it to 4 to 3 in the sixth on a Joe Gordon groundout that scored Joe DiMaggio.
• Follow @TheStreak
Things didn't look good for New York after the top of the seventh, when the Red Sox scored two more on a run-scoring double by Cronin and single by Fox, but the bottom of that frame proved to be the telling moment for the Yankees.
Successive singles by Buddy Rosar, Frankie Crosetti and Red Ruffing loaded the bases, Johnny Sturm singled in two runs, and two batters later, Joe DiMaggio came through with a single to left field that scored Sturm and Rolfe and put the Yankees up for good.
Joe DiMaggio is now batting .318 for the season and has seen his personal slump come to an end along with that of his team. The Yankees are hoping both comebacks continue.

On May 15, 1941, Joe DiMaggio began his legendary 56-game hitting streak. In celebration of the 75th anniversary of that seemingly unbreakable record, we'll be doing a day-by-day account of the momentous feat.